When it comes to planning a bachelorette weekend or a bridal shower, there are lots of things to consider. One of those things is the date! Can't decide if you should have your bridal shower on your bachelorette weekend? We're here to help—read below for the pros and cons of each.
PROS 
Your friends will save money on travel expenses.
Wedding years are expensive, and that goes for guests, too. The best part about doing a bridal shower and bachelorette party on one weekend is that out-of-town bridesmaids and friends don't have to worry about paying for flights, hotels and other travel expenses for two separate dates. If you're a young bride with friends who are just out of college, this may be especially important to consider.
Anyone invited to the pre-wedding festivities will also be invited to your wedding, and they'll need money for those travel expenses (and your gift), too.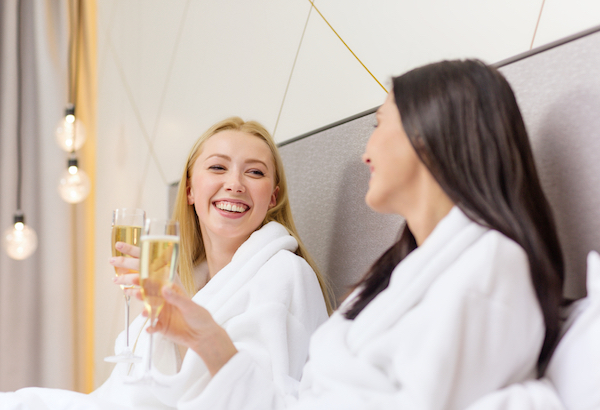 You only have to block out one weekend of a busy wedding year.
From planning a wedding to actually having one, a wedding year will keep a bride busy. Weekends will be spent looking at wedding venues and picking out flowers. After a busy day at the office, what were once uneventful evenings will suddenly be filled with choosing honeymoon destinations, table patterns, making guest lists and maybe even some wedding DIY. Your personal time is precious, and if you want that 10-day honeymoon in Bali, so are your vacation days. Only having to block out one long weekend for your pre-wedding festivities will, in some ways, make your life easier.
More people can join the fun!
If you're friends are planning to do your bridal shower during your bachelorette weekend, the reality is that your bachelorette festivities will either be a fun day or night out in your hometown or a staycation.
Both options reduce travel expenses and a need for vacation days, so local guests should be able to come! In addition to this, keeping the celebration close to home opens doors to invite new friends or beloved colleagues that you really like, but might not have included on a weekend away. The more, the merrier!
CONS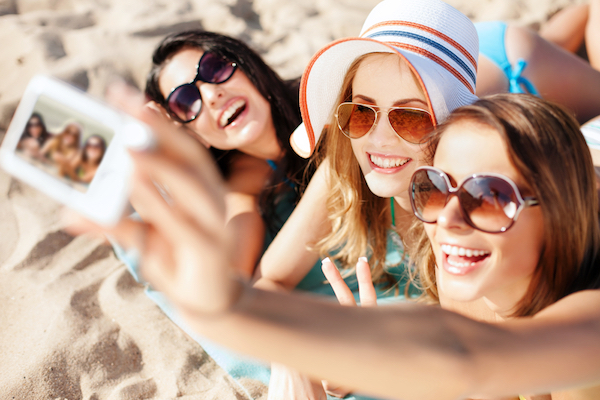 You don't have the option of traveling somewhere cool.
Say you live in Chicago, but pictured a bachelorette road trip to the beach. Maybe you live in NYC and wanted a weekend in The Hamptons with your best gals. Love cruising? Maybe you wanted to grab your girlfriends, turn off your phone and hop on a ship to the Bahamas.
All would be fabulous—but you can't do a far-off getaway and a hometown bridal shower on the same weekend. There's too much room for error with travel delays, and really, it just isn't practical.
It's just one weekend… but it's a busy one.
On their own, bridal showers and bachelorette parties are a lot to handle. If you're hosting one, forget it—consider yourself #teamnosleep. Even if the timelines and locations work out for both, as the bride, you might wind up physically and emotionally exhausted. Plus, since your bridesmaids are likely planning both, they might not be able to be fully "present" as they worry about executing all the details and setting up for the shower.
A bridal shower and a bachelorette weekend should be fun, not stressful, and cramming them together might not end up giving you the relaxing result you hoped for.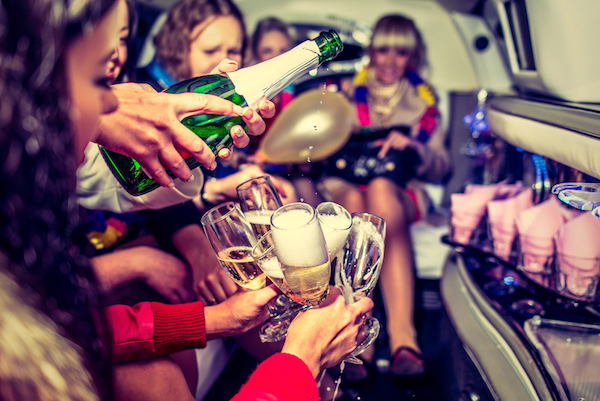 To put it bluntly: You don't want to be hungover during your bridal shower.
 This is a given. No, you don't have to rage on your bachelorette, but will you want to? It's a definite possibility! Following up your bachelorette festivities with a midday bridal shower, one that involves doting grandmothers and new relatives you haven't met yet, might not be the best scenario for a great first impression. And by "great," we mean sober.