It's finally here! Discover how you can easily find registries, create an event, and more features at your fingertips with the new RegistryFinder App.
For years, RegistryFinder.com has been your go-to for every milestone celebration. Now, you can have every tip, gift, and registry at your fingertips with the RegistryFinder app! That's right, we have a whole new way for you to easily search for any registry, find the perfect gift, and get answers to your most pressing etiquette questions.
With easy-to-use features and user-friendly navigation, the RegistryFinder app is going to change the way you celebrate. Keep reading to find out the best things waiting for you on-screen.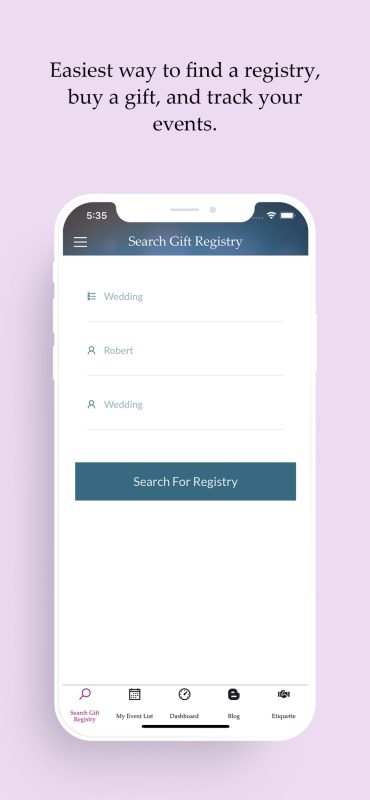 Easily Find Someone's Gift Registry
Just like on the website, the RegistryFinder app makes it easy to search for and find any registry — no need to ask around or click in circles on a search engine. From weddings to baby showers, graduations, and more milestones, simply type the first and last name of the person you're celebrating to see everywhere they've registered. From there, you can select and purchase gifts directly from the registry provider's site.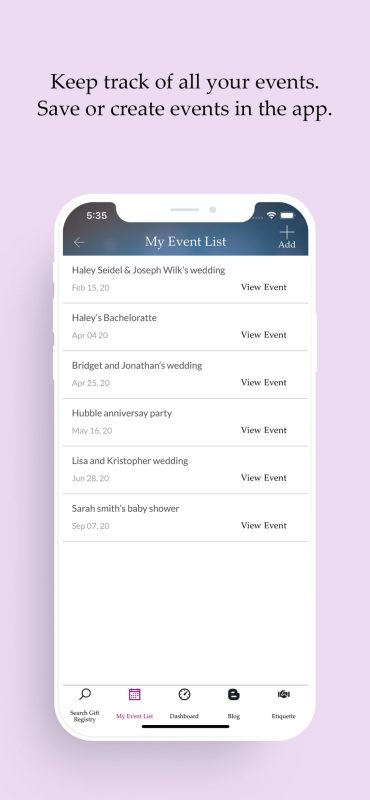 Event Tracker & Reminders
Got an event coming up? Use the RegistryFinder app to organize all your upcoming celebrations in one spot, with the option to add a reminder to RSVP and purchase a gift. Select the date, location, and add any related notes to create and upload your event to the app.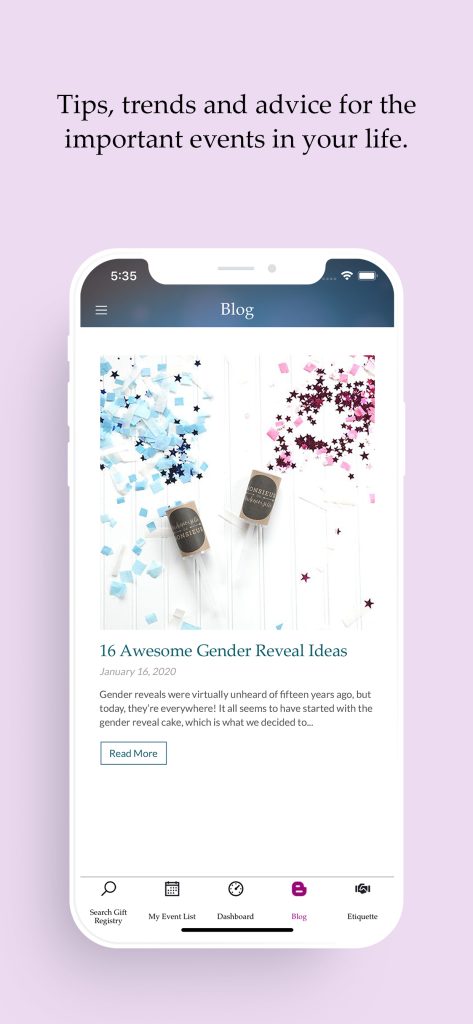 The Give It. Blog
Whether you're in a gifting snafu or you're in urgent need of registry ideas, the Give It blog is just a tap away through the RegistryFinder app. Search blog posts by event type, author, or keyword to find whatever it is you're looking for.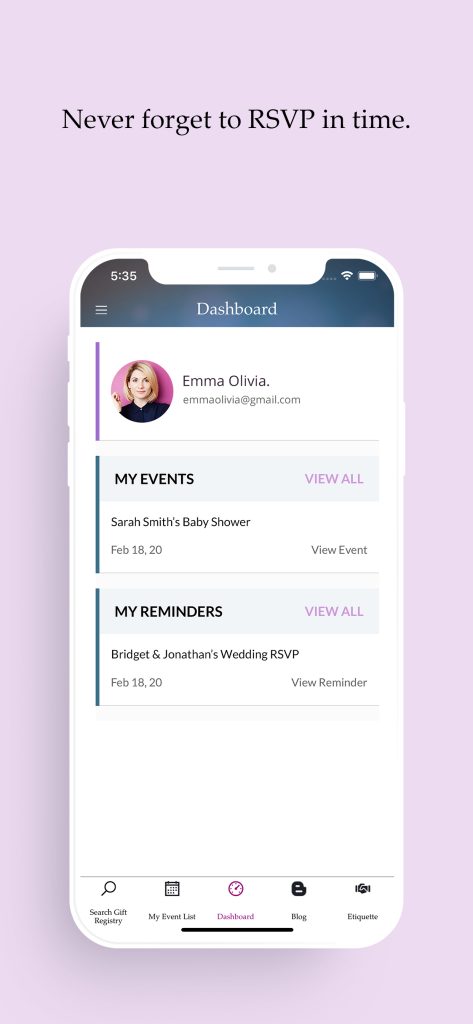 Etiquette
Picture this: you're at a wedding when you see that you've been seated at a table full of strangers and want to sneak over to a different seat — but you're not sure if that's exactly appropriate as a wedding guest . If you had the handy RegistryFinder app downloaded, you could quickly read up on any wedding etiquette-related questions without disrupting a thing!
Get the app today
Start exploring the RegistryFinder app today! Download in the App Store or Android Marketplace to get started.