Our hearts go out to the couples postponing and reimagining their weddings. We want to hear your story! Whether you've moved your wedding date or are moving forward in a different way, we want to support you and help other couples. Share your unique story and advice and we'll pass it on. We can help encourage each other! Use this link to share your story, or go to our Instagram or Facebook post and tag someone you know.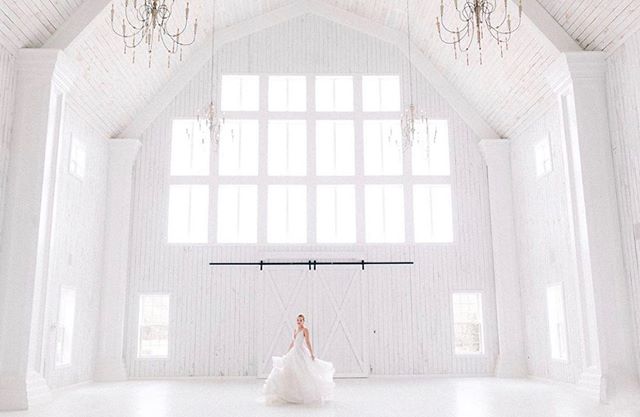 The Coronavirus is Officially Causing Serious Schedule Snags
As pretty much the entire world knows by now, Coronavirus (or COVID-19) has spread across the globe, causing the unthinkable. It's already an uncertain time, with many cities and some countries placing their entire populations under quarantines. The CDC advises that we slow the spread by limiting gatherings to groups of 10 or fewer, and keeping a distance of six feet between other people.
For engaged couples who have plans to head to the altar in the coming weeks and months, the entire situation can feel utterly hopeless. We get it. If you're reading this, it's likely you're in a similar predicament. Whether you're considering rescheduling your nuptials or have already done so, this is a fraught time full of big, difficult decisions.
While we can't make the final choice for you, we can help you navigate the scenario a little more easily. For the brides and grooms, we've gathered some helpful tips for talking to your venue, vendors, and guests, as well as some much-needed encouragement for when your planned wedding day arrives.
1. Getting in Touch With Your Venue
If you haven't already, make sure you've checked the most recent updates regarding health advisories in your area before anything else. Check these websites: CDC.gov and Coronavirus.gov for updated information. 
Since mandated limits have been placed on most events, there's a good chance your guest list will be too large. But, even if you're in the clear, it's time to contact your intended venue.
Before you dial the number, compose the text, or write the email, remember that the people running your venue are also experiencing a hectic time for their lives as well as their business. Greet them with the same kindness you'd expect for yourself, sympathize with them on what's going on, and politely find out if they have plans in place should group size limits be established before your wedding day. Put together a Plan B that includes a new wedding date if they can reschedule.
If they can't reschedule, it's important not to panic. It's equally important to remember that this entire situation was completely out of your hands, your venue's hands, and basically everyone else on the planet's hands. (Speaking of which – wash your hands!) Take a deep breath, hug your fiance(e), and move on to the next step.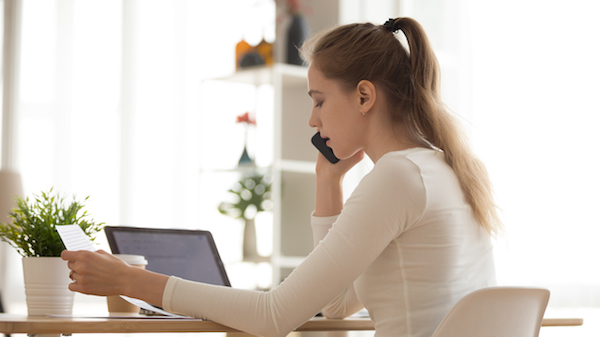 2. Discussing Options With Your Vendors
Once you've established whether your planned venue and/or wedding date can move forward as intended, get out that trusty list of vendor contact information (we know you have one) and start making calls and sending emails.
Just like with your venue, be cordial, kind, and understanding. Many catering companies, florists, and photographers are independently run and rely on the steady flow of wedding income to pay for rent, childcare, bills, and other necessities.
Discuss with your vendors what their plans are regarding the virus and whether they have availability on your "Plan B" date, if applicable. Many vendors have been gracious enough to transfer deposits and payments to later dates without a hitch, while others may, unfortunately, be unable to accommodate any changes.
You might be surprised to find that your venue and vendors are all able to reschedule your wedding for a later date, or even postpone until we have a clearer idea of what's happening in the world right now. 
If things for whatever reason don't come together, take another deep breath, hug your fiance(e) again, and relish in the strange freedom of not having to plan a wedding for a little while. Carve out some time in the coming weeks to re-evaluate finances, schedules, and general wedding plans – but absolutely do not do it immediately after making the tough decision to postpone indefinitely.
3. Telling Your Guests
Over the last few months, you've picked out stationery, hired a calligraphy artist to hand-address envelopes (and return envelopes), and customized postage stamps with your engagement photos on them. When it comes time to tell your wedding guests that they no longer need to save the date (and potentially save a new one), don't worry about formality.
Realistically, your guests have had your wedding plans at the top of their minds since this whole thing started. In fact, chances are, they're waiting to hear from you to find out whether they should keep or cancel flights and other accommodations. So, in the interest of saving everyone time, it's perfectly acceptable to make the announcement via social media, email, or text. Of course, for people like your parents and close friends and family, a quick phone call is almost always preferred.
Not sure how to put it? We've put together a note that you can customize with your wedding information below!
Friends, family, and loved ones,

It is with a heavy heart and mixed emotion that [Your Fiance's Name] and I have decided to [postpone/reschedule] our [Your Wedding Date] wedding in [City, State]. The CDC has advised against large gatherings, which unfortunately includes our upcoming nuptials. We love you all very much and appreciate your understanding and support during this unpredictable time.

Moving forward, our wedding date is ["Plan B" Date/Undecided]. As you can imagine, there are numerous moving parts and loose ends to tie up. If anyone has any questions or concerns, please do not hesitate to reach out to either of us or our family. We ask that you [cancel/reschedule] your accommodations. 

[Include any helpful contact information here]

Love,

[Your Name + Your Fiance's Name]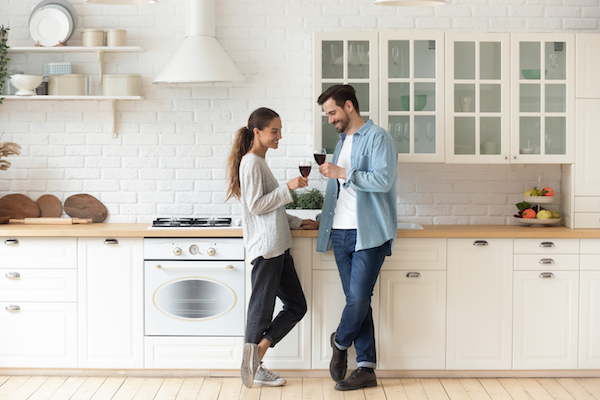 4. When the (Original) Big Day Arrives…
At some point, your intended wedding day will roll around. Maybe we'll still be under isolation, maybe the worst will be behind us. Regardless, the odds are that you won't be spending the day as planned. How can you get through it without thinking about the "what if"s?
Our top tip would be to spend the day doing something fun as a couple. Cook a meal together, go for a long walk or a hike and see how many silver linings you can find in the situation. Go through photos together and relive your best memories so far. Write love notes to each other to open on your new wedding day. Make fancy cocktails and play a board game. If you are able to get out of the house, make reservations for a nice date night at your favorite restaurant.
For couples who can't be together on your intended wedding date, we feel your pain. Doubling down on being stuck at home by being separated from your love is never easy, so our best advice is to be gentle on yourself. If romance is your thing, start writing each other long and thoughtful love letters leading up to the big day and share your favorites with each other via video chat once the day arrives. In any case, if you're able to get in some virtual face time, schedule a video date night, get dressed up, and sit down to a nice dinner together(ish) and make a toast to your future. Remember, you've so got this!
Another tip: call your loved ones. They're also spending the day not at your wedding, which was also part of their plans. It's easy to get caught up in the fact that it's your day, but don't forget that plenty of people were looking forward to celebrating your love.
Whatever you choose to do, do it with love. And wash your hands!