Explore our top wedding registry items at high and low-price points to fit any lifestyle!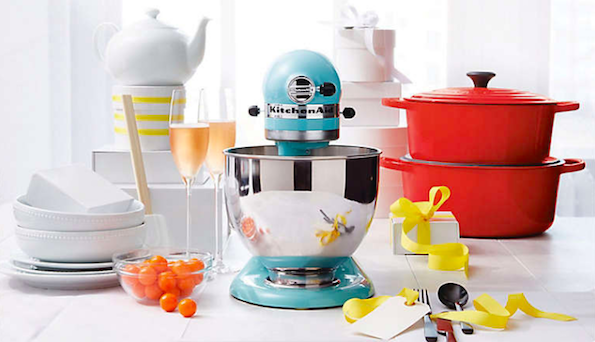 Explore our top wedding registry items at high and low price points to fit any lifestyle!
Putting your wedding registry together can become confusing pretty quickly. Once you've printed our handy Ultimate Registry Checklist and determined your needs, it's time to decide on exactly how you want to fulfill those needs. Do you need professional-grade appliances? How many place settings should you really plan on using?
Even if you consider your personal style to stray from conventional, your lifestyle dictates more of your registry choices than anything else. You avid home bakers or five-star entertainers might require high-caliber equipment in some departments, while the occasional smoothie drinker or once-in-a-blue-moon chef is likely thinking in an entirely different direction.
What I'm getting at is, there's no one way to dice up your registry. You might want some items to be more heavy-duty than others — and that's completely fine! It's also why we've put together this helpful guide to determine the price points of our favorite wedding registry items out there, from some of our favorite retailers. From the top of the line to the everyday, spend or splurge your way to your ideal gifting wish list.
Our Top Wedding Registry Items to Spend & Splurge On
Dutch Oven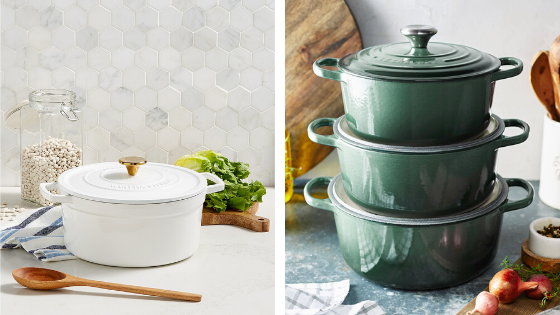 Martha Stewart's cookware collection makes quite a statement on the dining table — especially her signature enamel-coated cast iron Dutch oven. If you have the occasional craving for a pot roast or a stew, this 6-quart option is your registry go-to.
Clocking in at 5.5 quarts, the classic Le Creuset French oven has been a chef's companion for decades. Once you've seen one, you covet it for yourself. For the regular home chef or entertainer, it's a must-have that's worth the price tag.
Stand Mixer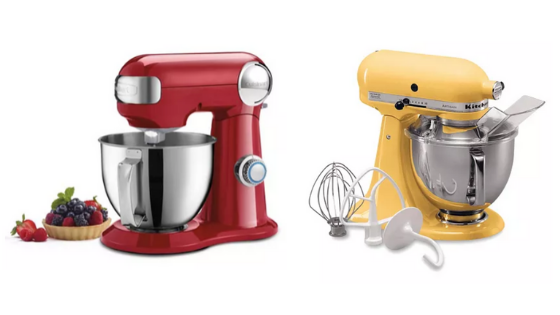 To be honest, there isn't much of a difference between Cuisinart's stand mixer and the ultra-popular KitchenAid version aside from its slightly smaller size. But don't be fooled — this 12-speed mixer is ready for any recipe, any day, making it a perfect addition to your registry.
If you're looking to earn more "ooh"s and "aah"s from your countertop showmanship, the KitchenAid stand mixer is a no-brainer. The 5-quart bowl mixes, beats, and paddles your ingredients at up to 325 watts. It's beauty and power, all in one.
Food Processor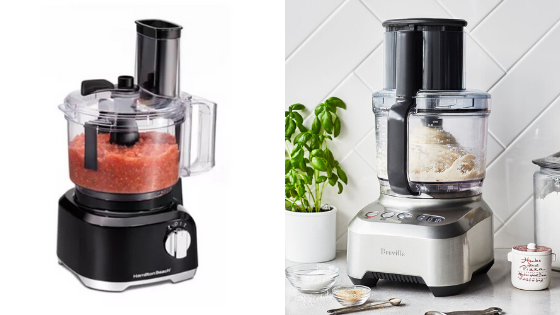 If you don't currently find yourself wishing you had a food processor on hand, chances are you won't be using one a whole lot once you're married. That said, there will always be a handful of recipes that you can't get through without one. For times like those, the 8-cup Hamilton Beach Bowl Scraper Food Processor does just the trick.
Holding up to 16 cups of ingredients, this Breville commercial-grade food processor is the perfect wedding registry pick for couples who really love to cook. Equipped with a wealth of attachments and 24 settings, the only limit is your imagination.
Cookware Set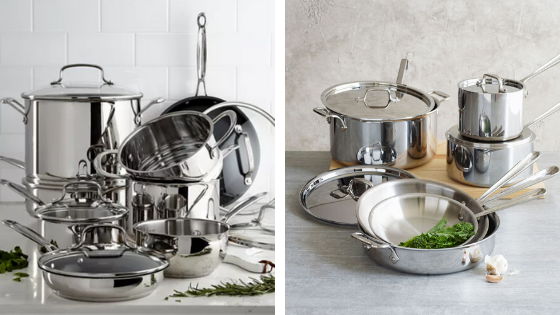 If you're looking to get your kitchen off to a solid start, you need a solid set of cookware. This 11-piece set comes with everything you need to cook a complete meal and more — even the utensils!
Found in four-star kitchens everywhere, All-Clad cookware is handcrafted with pure aluminum, dishwasher-safe, and ready for gas, electric, and induction cooktops. Once you've added this set to your registry, you'll never want to own another one ever again.
Cutlery Set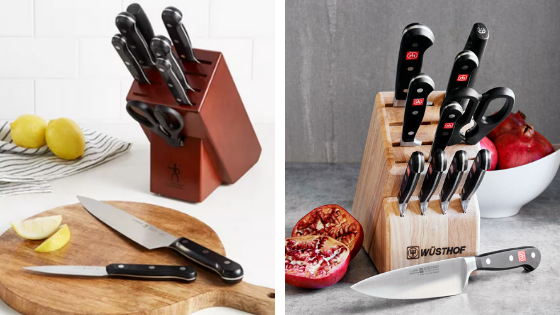 Regardless of how often you find yourself in the kitchen, a reliable set of sharp knives is always good to have on hand. A longtime culinary favorite, this J.A. Henckels 10-piece set comes with 9 knives, kitchen shears, and a sharpener to keep your blades ready to go. A good starter set, but may not last as long as a more expensive set.
This professional-grade cutlery set by Wüsthof is a top-rated choice for a reason: it comes with all the everyday blades you tend to reach for, plus a few more you've always wished you had. Keep in mind, these knives will last a lifetime with the proper care, making them well worth the expense.
Wine Glasses
If you're searching for a standard set of wine glasses for your wedding registry, you'd be hard-pressed to find a better value than the Dailyware collection. Each red or white set comes with 4 glasses — plenty for date nights at home or an evening of entertaining.
I especially love this beautiful, sleek set of Handblown Stemmed Wine Glasses from Food 52. Made from lead-free crystal, each glass is designed to be completely seamless and shaped to allow for maximum aeration.
Blender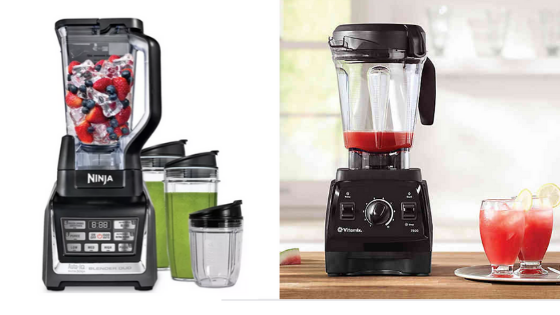 If you're looking for the real deal blender that will chop, puree, juice, extract, and pulverize just about anything you throw into it, then you need to add the Ninja Auto i-Q blender to your registry. The best part? The Auto-iQ technology takes the guesswork out of making your favorite drinks, soups, and sauces.
If you're looking for the real deal blender that will chop, puree, juice, extract, and pulverize just about anything you throw into it, then you need to add the Vitamix 7500 Blender to your registry. The 10-speed blade is no match for even the toughest foods, and with a 64-ounce capacity, there's always enough to share.
Vacuum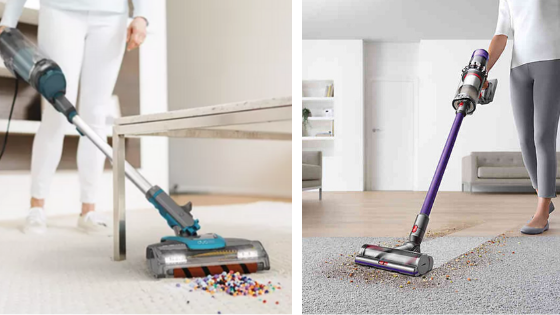 Carpet, tile, and hardwood are no match for this heavy-duty Shark Vacuum. You'll be excited to vacuum if this sucker (pun intended) winds up on your registry. The self-cleaning brushroll makes cleaning up pet hair a breeze, and LED headlights light the path so you pick up every bit of dirt and dust.
I personally added this Dyson model to my registry and received it as a wedding gift a few years ago. Let me tell you, as a self-professed house cleaning hater, this vacuum is the real deal. Hang it up to charge, and grab it whenever a mess arises. With five removable extensions, there is literally nothing it can't reach!
Slow Cooker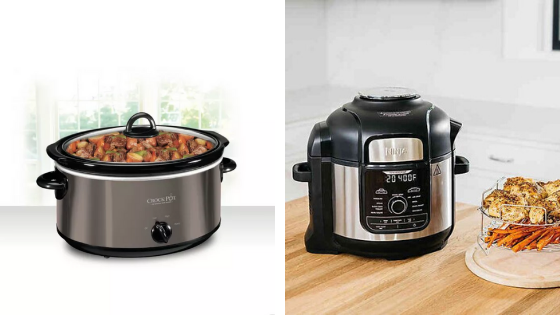 When it's time to set it and forget it, the Crockpot 6 qt. Slow Cooker is a straightforward crockpot that you can always rely on. Three easy settings keep things simple and always delicious, making dinnertime and entertaining a breeze.
If you're looking for a kitchen gadget that does it all, be sure to add the Ninja Foodi 9-in-1 Deluxe Cooker to your registry. With pressure cooker, slow cooker, air crisp, steamer, sauté, yogurt maker, and dehydrate capabilities, you can pretty much cook anything.
Creating Your Registry
At the end of the day, whether you spend or splurge is going to come down to the value you place on any particular item. Be realistic about your current habits while being thoughtful about your future, and you can't go wrong.
When it comes time to decide whether to spend or splurge, grab our wedding registry checklist and make sure to visit our wedding registry blog page to find all of our favorite products and retailers in one convenient spot. And as always, make sure to point gift-givers to RegistryFinder.com so they know what's on your wish list!