Let's be real. You remember building your wedding registry- you could always find a reason to splurge in every single category. The same goes for baby gear and products, but as a first time mom, it can be hard to know when the splurge is actually worth it. We want you to spend your baby-budget wisely, so we've asked our team of experienced Real Moms what they'd recommend splurging on, and when they'd say, "thank you, next"!
SAVE on These Baby Items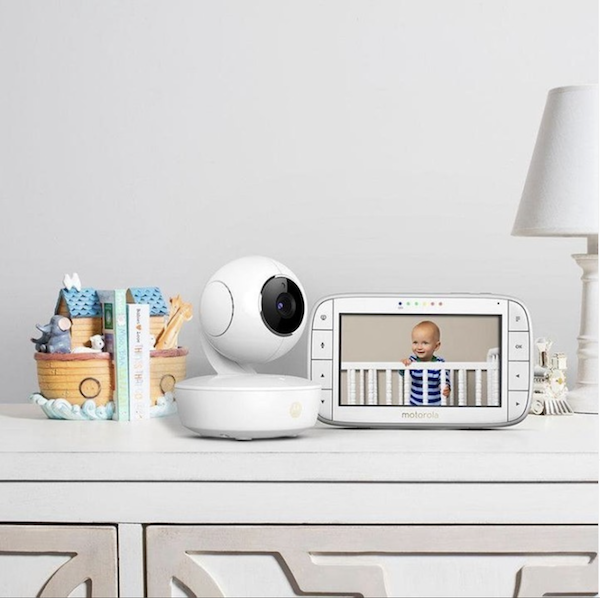 Baby monitors can be extremely elaborate these days, with all types of features and 4k resolution. For our family, it wasn't a necessary splurge. Yes, we wanted a camera for peace of mind, but didn't feel we needed the clearest image out there. Motorola is a great brand for monitors, and they carry top-of-the-line cameras, but also more affordable monitors, such as the Peekaboo Monitor that syncs with your phone. This product still has many features, and you can easily add a second or third camera for additional rooms. The Peekaboo can zoom, has a 350 degree range, a HD image, and it's under $55! I call that a win!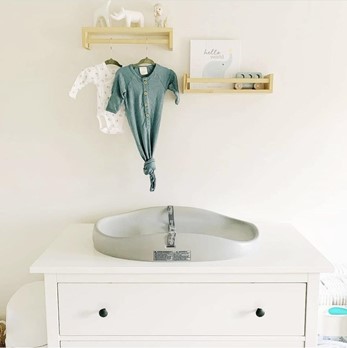 I used the old-school changing pad and sheet covers, but many have jumped-ship and love the polyurethane foam pads, first introduced by Keekaroo. To save some money in this category, try the Bumbo Changing Pad as featured in the photo above. It's sleek, trendy and convenient.
Monet S. says, "I really love these types of changing pads, I can wipe clean easily, and I'm not adding to my ever-growing laundry pile!"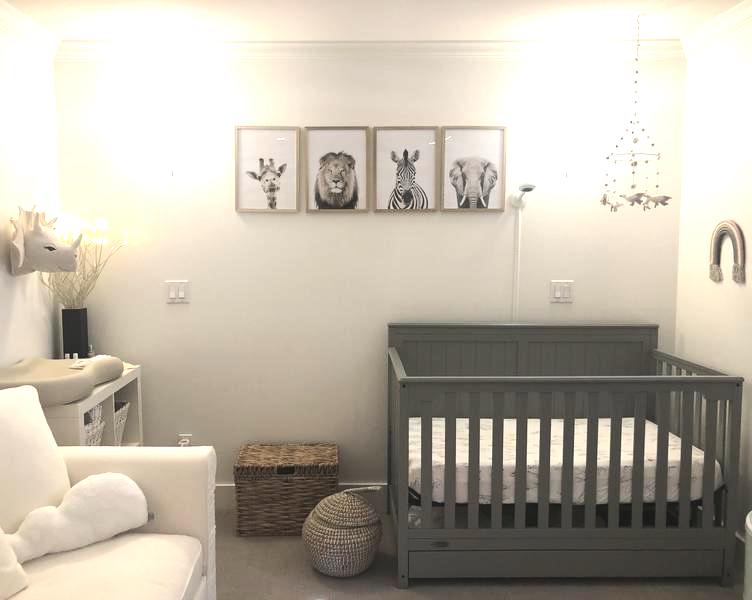 "I'm not sure why I insisted on my high-end crib. The one I chose is so beautiful, but I wasn't able to use it for my son because it was so ornate and feminine. If I could do it over, I would "save" on a crib, and splurge on the bedding and other nursery decor. I would still choose a solid wood piece or furniture!" – Katherine D.
buybuyBABY has a large selection of wood, gender-neutral, convertible cribs that are very affordable! You will definitely get your money's worth with the Graco Hadley 4-in-1 Convertible Crib whether you use the crib for a couple children, or convert it to a bed for a single child.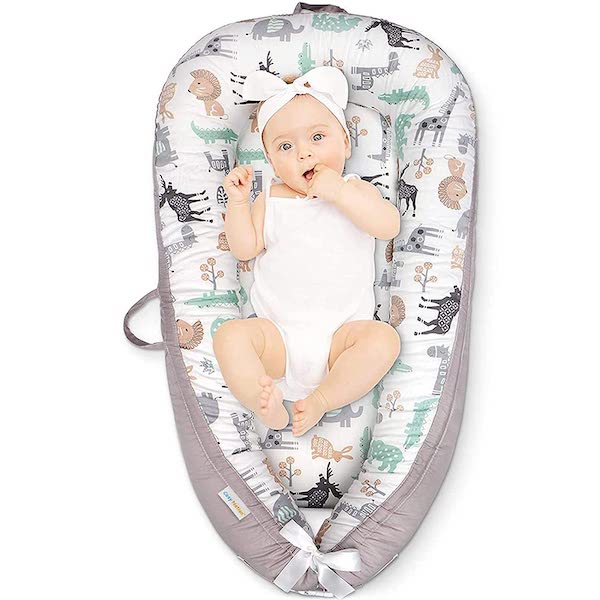 Baby Lounger
There are pricey tot-pillows on the market, and now (thanks to Amazon) we are seeing other brands that have recreated these, for a fraction of the price. Try this organic Baby Nest on Amazon, a perfect spot for your newborn to lounge. (*Please be advised that the AAP and CPSC no longer recommend these products for sleeping.)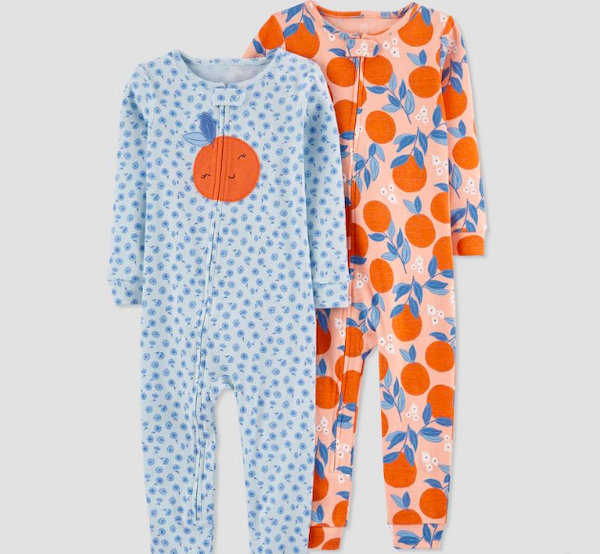 For our Real Moms, baby clothes seemed to be an easy "save" category pretty much across the board. Of course, it can be hard to resist those cute designer clothes, but it's good to stay practical with your baby's daily wardrobe! Target has adorable outfits that are very affordable!
"Save on the cute baby clothes, your baby will live in their jammies!" -Bradleigh C.
"Don't get nice infant clothes, they just get covered in spit up and poop. Only get a few for monthly photos or events!" – Victoria B.
"Save on clothes, Splurge on bedding." – Corrine G.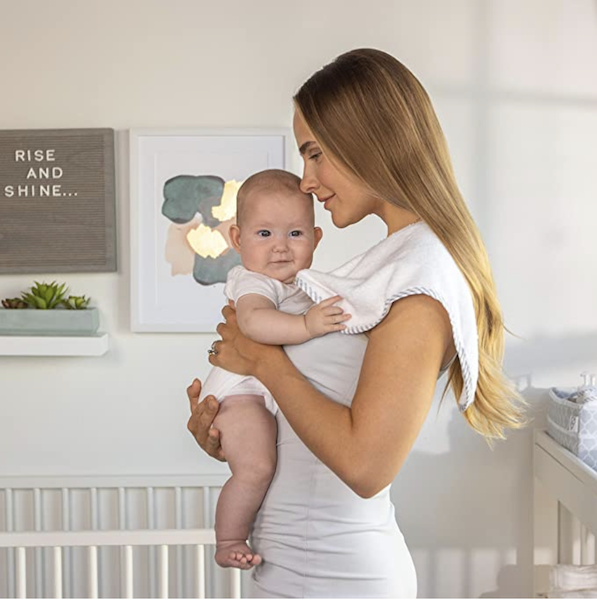 We used these WeeSprout organic burp cloths from Amazon that were very cheap, but held up great! Unfortunately, the nicer bibs and other clothes weren't used enough to justify the cost because I was always worried they would get stained!
"Surprisingly, there are expensive burp cloths on the market, but I think this is for sure a "save" item! -Cristina G.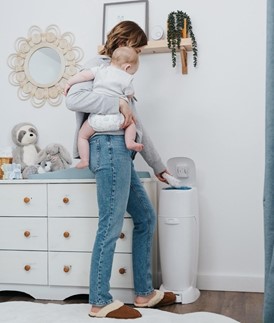 When it comes to changing your baby, no matter what you buy, it's simply not glamorous. So, I couldn't be convinced to spend any more than I had to on a diaper pail. The $50 Playtex Diaper Genie perfectly conceal yucky odors, so it's worth every penny and I don't see the need to spend more on pricer versions. I'd save my money on this one!
Pro TIP! Order off-brand diaper pail refills on Amazon that are compatible with the diaper genie to save a buck!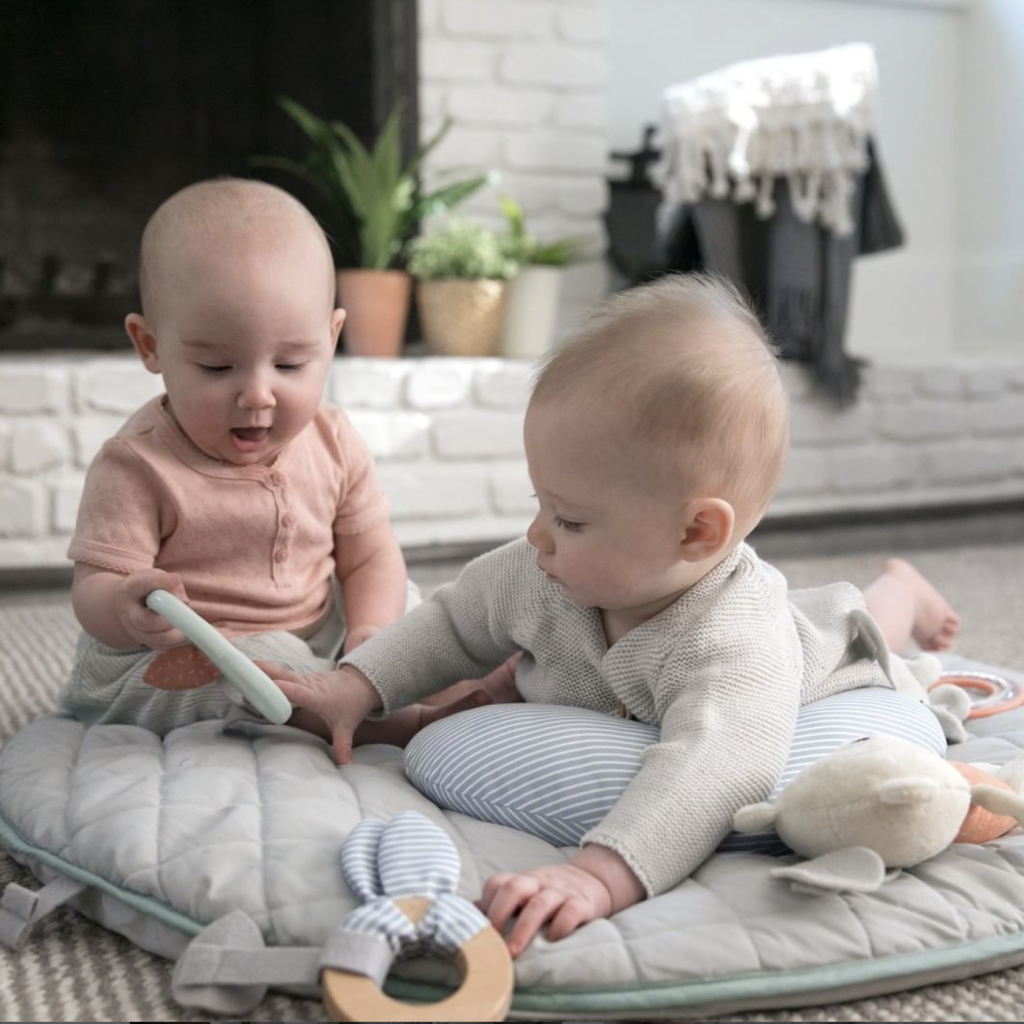 This is definitely a "save" category! I love to say "less is more", but somehow toys are the exception because kids love to explore and have variety. Plus, they chuck their favorite toys across the room so they just don't last very long. Walmart and Target carry many baby toys; of course be on the lookout for sales or even buy used to save!
Pro Tip! To keep sane from clutter, rotate toys in-and-out, keeping piles in a closet! This will keep the toys organized and exciting when you pull them out again!
"Save on toys, splurge on a breast pump!" -Corinne G.
"I splurged on my stroller and baby mattress. Everything else can be cheap!" -Allison S.
SPLURGE on These Baby Items
One big question you have to ask yourself when registering, especially for a first child, is how many children you'd like to have. A "splurge" today, that holds up through the years, will actually be a great investment in the long run over having to replace a cheap item multiple times!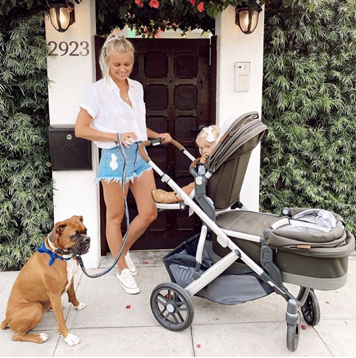 I love, love, love my UPPAbaby Vista stroller. When I was pregnant with my first, I was unanimously advised by all my mom friends that I needed to splurge on this stroller. And, my one friend who didn't have the UPPAbaby Vista, regretted she hadn't purchased it. Two kids later, I'm thankful I took a chance on this!
"The quality of the UPPAbaby stroller is unbeatable and their customer service is the best!" -Paige M.
"I spent $650 on my first stroller, which didn't hold up great. Then, I purchased an umbrella stroller, and a double stroller when I had my second child, which was another $500. Ultimately, I could have purchased the better one up-front, (it converts to a double!) and saved time and energy researching. My advice is to invest from the get-go! It's a product you'll use every single day." -Danielle B.
Thanks, Danielle! It's smart to consider it an investment in a tool, versus a "splurge"!
Other moms recommended the Bob stroller, for those moms who love to run!
"The Bob jogging stroller was SO worth the $$! -Sarah F.
"Don't skimp on the car seat or your stroller. Good customer support if these items have issues is essential." -Victoria B.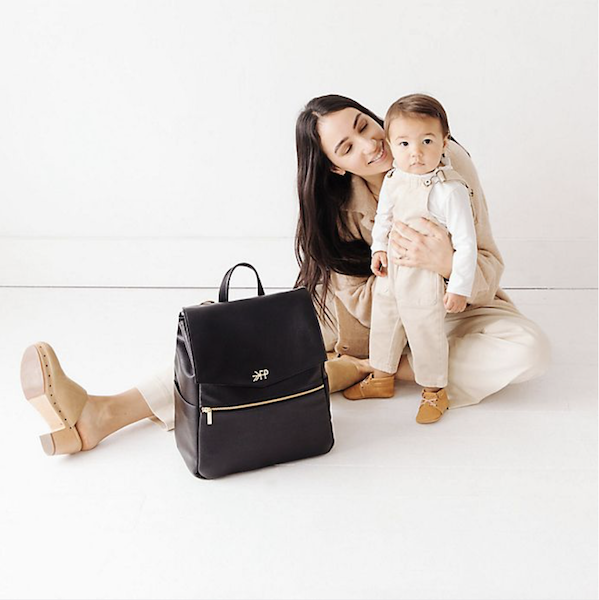 A diaper bag is another item that you'll use every day- for several years and with every child! One popular bag is the Freshly Picked backpack! Check out this post for tips for purchasing the perfect diaper bag!
"As much as I loved my Kate Spade diaper bag, I registered for the [Freshly Picked] backpack for baby #2. You'll end up carrying so much stuff (PLUS your baby/toddler), so a backpack is much easier on your shoulders!" -Melody K.
I loved picking out nice blankets and bedding when I was registering. There are so many cute patterns and styles out there. Many moms recommend shopping for organic cotton or muslin, and splurging on bedding and blankets. They last a long time and definitely get used a lot!
"My daughter is four and still uses her Aden + Anais swaddle blankets that we purchased when she was born. We love them and are glad they've held up so well. I suggest choosing gender neutral colors on these, to pass them along to all your children!" -Marietta R.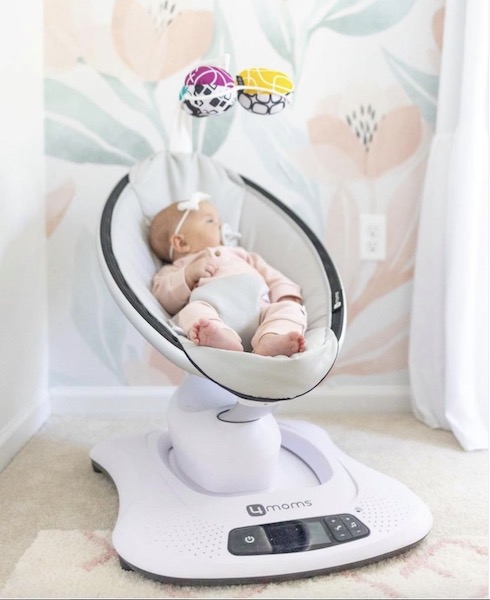 Most baby registries include a baby swing, and you may think it's a pretty straightforward decision, but make sure to purchase your swing at a store that's good about returns, as not all babies will like the same type of swing! Also, keep in mind that babies will go through phases of enjoying the swing. My newborn loved taking naps in the Mamaroo, but then didn't love it from ages 3-6 months. When he got a little older, he enjoyed it again! Four years later, our swing still works good-as-new, so it's definitely worth a splurge if you plan to have multiple children!
"My kids loved the Mamaroo swing. It has multiple motions and speeds, and can play music and connect to my phone! Make sure to register for the infant insert." -Cristina G.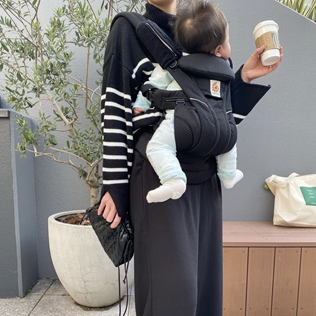 Baby carriers are simply the best. When your baby insists on being held, but you actually have to be productive, sometimes it's the only way. But, not all are created equal. I got an overwhelming response praising the Ergobaby carrier.
"Ergo 100% the way to go! I couldn't have lived without it!" -Melody K.
"Oh, I splurged on my baby carrier! Ergo has the padded arm straps, it's hands down the best!" -Caroline G.
"I've owned two carriers. The cheaper brand that I owned was flimsy, and I didn't feel as sturdy and safe carrying my infant. My husband and I both love our Ergobaby and highly recommend it!" -Cristina G.
We can all agree that safety is one of the best reasons to splurge! Check out Ergobaby carriers in most baby retail stores!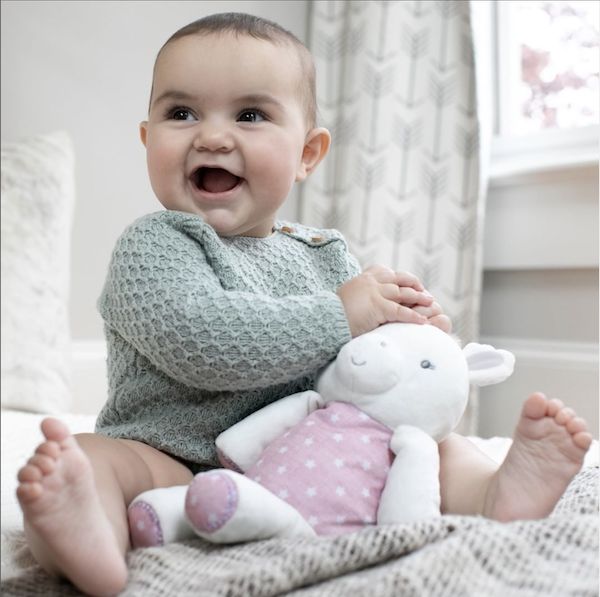 Conclusion
I am so thankful I've had these baby "tools" to make momming a bit easier! When you survey moms about "saving versus splurging" you get lots of opinions! We may not all have the same budgets or preferences, but all moms can agree that baby items should be safe and hold up through the years. Luckily, our partners such as buybuyBABY, Amazon, Nordstrom, Dillard's, and Target all have great customer service, and will happily return a registry item if it doesn't stand up to the test of children!