Even in these uncertain times of social distancing and limited gatherings, common etiquette rules still apply. When a special social event, like a baby shower, has to be cancelled, you should definitely send out a message to your family and friends to let them know. But what do you do if the expecting couple sends you a list of their registries in the same message? Is this pandemic an excuse to ask for gifts from your would-be guests?
Hello Cheryl,

My adult daughter and I are harboring some hard feelings about recent emails from my nephew.

My nephew and his wife are expecting their second baby. He sent out an email informing us that "due to the pandemic" the planned baby sprinkle would be canceled; but he also sent information on where he and his wife are registered. I was PO'd!

I have not received a single photo of their first baby OR any other communication from my nephew. He never reaches out unless it's about a gift-giving occasion. He also keeps emailing my daughter "to remind her" she hasn't "responded."

Emailing us registry information for a canceled event is the worst etiquette I've witnessed. It seems greedy to use this pandemic as a gift grab since "there's no affair at all," no guests, and it's their 2nd baby in 2 years.

I enjoy celebrating with family and friends, but I'm appalled at these new gift grabs called "Sprinkles."

He is my nephew and I would have sent a gift upon his baby's birth. I don't want to start a family war over this, but what is proper here?

Thanks so much,

Jeanne
---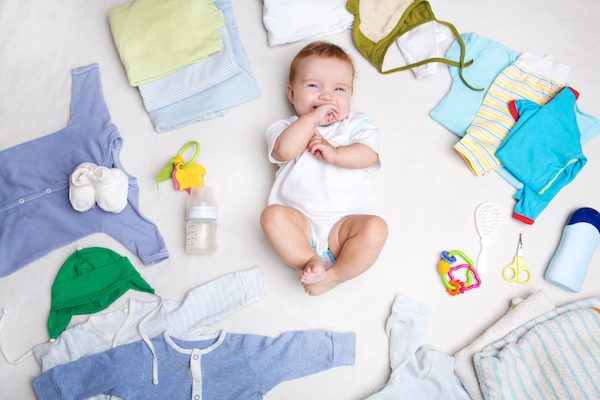 ---
Hi Jeanne,
I can see how your nephew's actions might seem ungrateful and greedy. It was certainly an etiquette misstep that he mentioned a baby registry or gifts in his emails. Gift "requests" are always in bad form. Any parent-to-be should wait to be asked about a baby registry.
You mentioned that due to the pandemic, the baby Sprinkle was canceled. If there is no event, why does your nephew want a response? Perhaps they are having a drive-by or virtual Sprinkle?
A baby Sprinkle is a relatively new term so let's talk about what that is. A baby shower is typically given to first-time parents to provide them the essentials needed for welcoming their new baby into this world. A Baby Sprinkle, in comparison, is often given for a second or third baby. It tends to be more casual than a traditional baby shower. Since the parents often have much of what they need for their new arrival, gifts are usually on the more practical side and less expensive: think diapers, necessities, and baby clothes. The guest list is usually made up of close family and friends. Another main difference in a sprinkle is that the emphasis is not on the gifts. With a baby shower, the main purpose is gifts, but a Sprinkle is supposed to be more about celebrating the new addition to the family. Some even say a gift is not required for a Baby Sprinkle.
Whether it's a baby shower or Sprinkle, the same gifting etiquette applies. If you don't attend the event, you are under no obligation to send or give a gift, even if it's canceled due Covid-19.
Since you said that you would normally send a gift upon the baby's birth, then you could do just that. Gift registries are just a guide or wish list to help those that want to buy a gift. You certainly don't have to use it.
I recommend that you forgive your nephew and try not to have hard feelings. I'm sure he doesn't realize that his behavior seems rude and ungracious. You can't control what others do, only extend grace when they offend us or don't meet our expectations.
---
If you have questions or comments about gift giving or wedding etiquette, please comment below or email [email protected].
Emails in this column are received from readers. Emails may be edited for spelling and grammar, or to remove sensitive information, however, we are careful not to alter the intent or content of the question.
Featured Image Courtesy of @jeff_kolodny_photography