We were all hoping that the beginning of 2021 would've brought the end of Covid-19! You, your friends and, most importantly, the mom-to-be have probably had this baby shower on the calendar for months, looking forward to the day of gathering together to celebrate this new little one. And now with cases on the rise you're trying to figure out if should get together to celebrate. It's sad and it shouldn't have to be this way, but we've got a few ideas for continuing on with your original celebration…in a little more socially distant way.
Want to keep the original baby shower date? Still celebrate as best you can with friends and family, near and far? Have no fear, party planners, we've got a few ways the party can still go on!
Platforms
Thankfully, we live in a world that is digitally connected. That means you can still meet with your friends and family on your baby shower day via the beloved internet. Because mine and my husband's families live far away, even at our own baby and bridal showers there was always someone (a grandma or a cross country brother) on FaceTime on an iPad in the corner. This way everyone felt like they were part of the celebration! Now, in your case, everyone will be gathering digitally and there are a few video platforms that are perfect for hosting a virtual baby shower.
1. FaceTime
FaceTime lets you gather up to 32 iPhone, iPad or MacBook users at once so if your shower fits within those guidelines, you're all set. Simply add your friends and family to a group text and select the video option at the top at the previously agreed upon time. Then you're ready to roll!
2. Zoom
Zoom is the place to be for video meetings and virtual school, but it's also a great place to host a virtual baby shower. Your free membership to Zoom entitles you to 40 minute meetings with up to 100 users. However, if one person pays for a Zoom Pro account ($14.99/month), the baby shower can last for up to 24 hours! (Wouldn't that be the party of the year?!) Setting up a Zoom meeting is simple on their website and once it's done, the host can send join URLs to all guests.
3. Skype
Have all those baby shower guests download the Skype app to their phone or computer and it'll be party time in no time! Skype allows up to 50 guests at once and hosts can share an Invite link to all guests so they can join at the correct party time.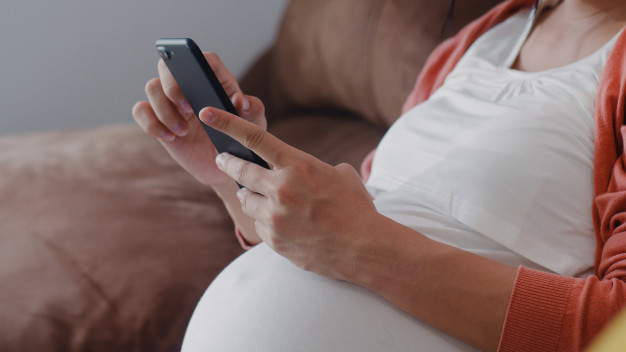 Once you decide on the date, time and platform for your digital baby shower, make sure to the platform's join link on your invitation. Before the big day, try doing a test call with a few friends and even the guest of honor to make sure everything is in working order. Then, plan out a schedule for the virtual shower and stick to it so everyone knows what to expect. When it's time to gather, we think it's best for everyone to mute themselves upon entering the virtual baby shower, or else it'll be a ton of virtual confusion! If possible, use a laptop or computer for best video and sound quality.
Themes + Invites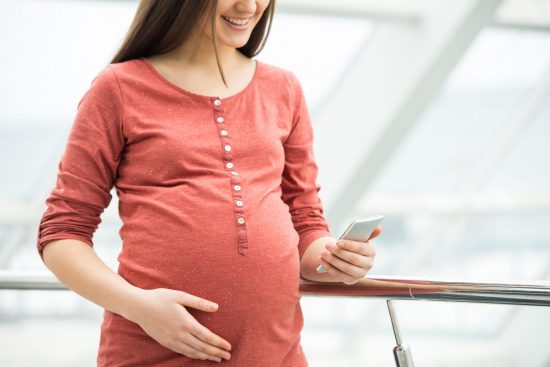 Just because everything is happening virtually doesn't mean you need to forego a theme. Stick with your original adorable theme and decorate your room so everyone can see how cute it all is. Or one better: let everyone know the theme and invite them to decorate their spaces as well so mom-to-be can see everyone's creativity. (This could even be a fun game!) Encourage guests to use what they have around the house to create a festive background for their call.
For invites, keep it simple and use one of the many templates available at Evite.com. You can choose the cute invite, fill in the date and time details, load in guests' email addresses or phone numbers and it gets sent out in seconds.
Don't forget these important details on your invitation:
Platform being used for the video call and what needs to be done beforehand (ie: set up a free Zoom account, join Skype, etc.)
Call in instructions (Join URL, FaceTime group text info, Skype group name, etc.)
Date gifts need to be at mom-to-be's house so she can have them to open during the virtual shower
Shower game instructions (See below for our virtual game ideas.)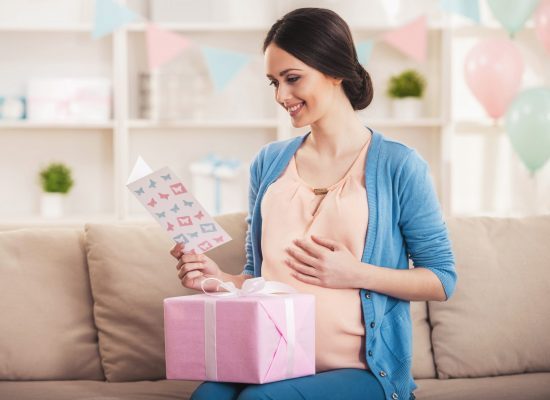 We also love the features found on Web Baby Shower to make this celebration special. While you can't use this platform as a video call, the brains behind Web Baby Shower are ready to help you throw the virtual baby shower of mom's dreams. For a small one time fee, you can "host a shower" on their website where guests can post photos and messages and participate in games. Through Web Baby Shower, you can also send out digital invites that coordinate with the web page's theme and mom-to-be can post baby updates and photos as well.
If you choose to change up the theme, we have some virtual ideas to get you started.
Stork Special Delivery
We love the Stork theme to complement this "shower by mail". The special delivery is not only the baby on his/her way, but also the sweet way friends and family are delivering their love and care to this mom-to-be. Hang up a stork banner or find a stork cut out to sit next to you in your video call.
Vintage Mail
A vintage mail themed shower is a cute way to spin this virtual shower. Use postcards as decoration by hanging them up in a banner behind you. (We love these downloadable ones from Etsy seller, digitalpast, that can come from your state!) Harken back to your elementary school days and create a mailbox from a shoebox (We love this tutorial from Furrow and Feather that guides you through making a super cute and simple one.) Decorate the area around you with blooming flowers in pots.
Balloons (Keep it Simple!)
A balloon theme couldn't be any easier! Blow up the balloons you have at home and fill the room or go the extra mile and create a balloon arch. (Here's an easy tutorial!) It would make the perfect backdrop to your video call!
Games
So many of the baby shower games we love are still possible virtually! Etsy has tons of downloadable cards that you can email to guests and have them fill out with things like: mom advice, baby gift bingo, who knows mom best and more. We love this set from Etsy seller, PaperMinxPrintables, because the pages are editable! Some of our favorites from her collection include:
Baby Gift Bingo: Have guests fill in the bingo spaces with gifts they think mom will receive. When mom unwraps the gift, they mark off the space. 5 in a row and first to call BINGO! Wins.
Celebrity Babies: Match the celebrity parent to their baby's name on this fun and quick game sheet.
Baby Name Race: Guests have 1 minute to come up with a baby name for every letter of the alphabet. Bonus points if they guess baby-to-be's name in there!
The Price is Right: Guests have 3 minutes to guess the price of popular baby items like wipes, shampoo and pacifiers. Whoever guesses the closest without going over gets a point and whoever finishes with the most points wins.
There are several games you won't even need to prepare for with cards or supplies. Have everyone text in the date and time (and gender too if the parents aren't finding out!) they think mom will have baby. Keep a running list and once the baby arrives, send off the winner's prize. It's a fun way to keep everyone counting down to baby's arrival right along with mom!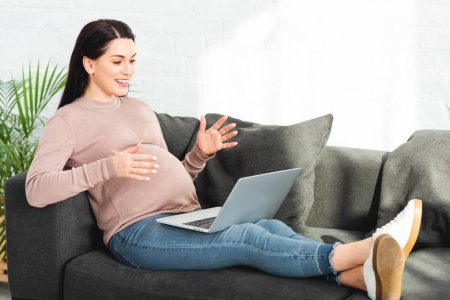 Virtual prizes are easy too! Many of your favorite stores are still offering virtual gift cards. Select a store mom loves (think Starbucks, Target or Amazon) and email a gift card right to the game's winner!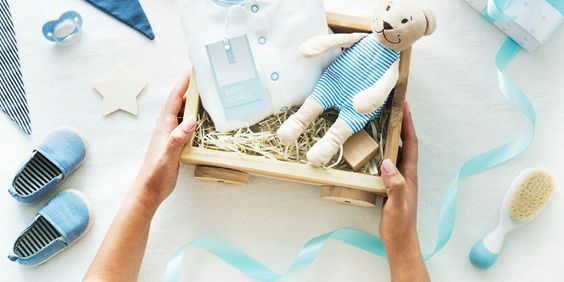 Gifts
Guests will still be able to shower mom-to-be with all those baby essentials! It's never been easier or more convenient to shop a registry and you can locate all of mom's in one spot at RegistryFinder.com. Once you type in mom's name, you'll be able to shop any of her online registries. Select your gifts, add them to the cart and let the online retailer take care of the shipping since mom's already provided her address.
While you're shopping for a gift, don't forget to use the Video Guestbook feature on BuyBuyBaby's Registry. Film a short message for mom and baby, letting them know how much you love them! Hosts can create a due date for submissions and specific webpage where guests can leave their message.
For Mom
This is an easy way for mom to keep track of who sent which gifts too. Online registries like BuyBuyBaby, Amazon and Target come equipped with a thank you note tracker, letting mom know who gifted which present and where to mail a thank you note.
While you probably won't be able to do this for all your guests, we think it would be fun to have some treats delivered to mom-to-be's home during the time of the shower. Many restaurants deliver food for through services like GrubHub or DoorDash. Surprise mom-to-be with a breakfast spread and coffee from Panera, her favorite meal from Chick-fil-a or with something sweet from a local bakery.
You can also send a cute care package to mom before the shower begins. Drop a box in the mail or leave a basket at her front door that includes some fun accessories for her big day. A mom-to-be sash or pin, crown or cute new maternity top or dress she could wear to the shower would be fun to include.
While this may be a season of social distancing, the celebrations don't have to stop! Thankfully, friends and family can still gather and connect (virtually) to share in the joy of a new life! Don't forget to celebrate what's really important in this time: family, togetherness, love.
For more baby shower ideas, check out these posts from our GiveIt Blog. So many can easily be translated to an online platform! If you're a mom-to-be, still adding to your registry, we have some awesome tips and ideas for you as well.