Summer is the perfect time to have a bright and sunshine-y baby shower! After all, we will be ready to do some socializing after months of isolation! What better way to do that than celebrating a sweet new baby! The weather is perfect for outdoor gatherings and so many foods are in season which means more delicious recipes to try.
You can also get creative with fun games, pretty tablespaces, and simple party favors to make your summer baby shower the "hottest" event all season!
Here are some of our favorite ideas for a beautiful summer baby shower:
1. Tropical Theme Virtual Baby Shower
If your area is still not allowing in-person gatherings or you want to play it extra safe, host a summer-theme virtual shower! The host can decorate the mom-to-be's background according to the theme so she looks extra special in her frame! I love this easy tropical theme that really captures all of the fun summer colors! A perfect background for any video call. Presents can be dropped off ahead of time so everyone can see the gifts opened on camera!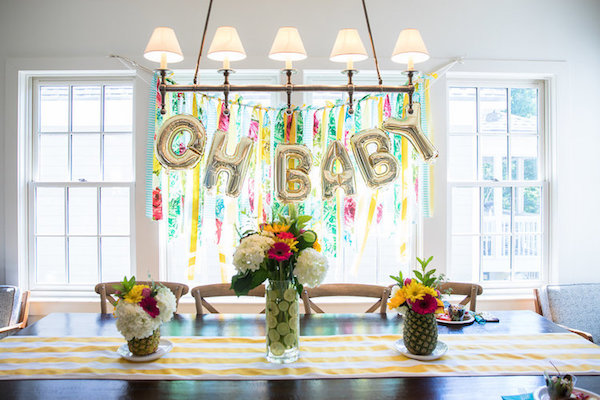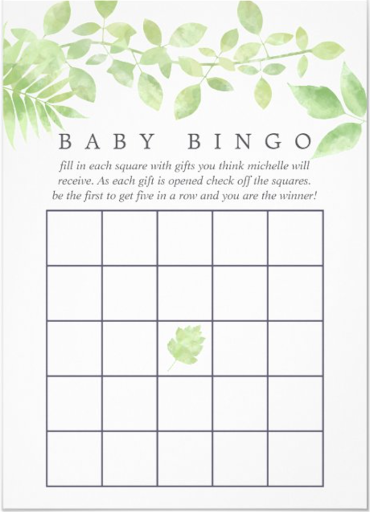 While she's opening, play a round of bingo to keep guests interested and engaged on the video call. Simply have them print a blank bingo card and fill in whatever gifts they think the mom-to-be might receive. Whoever gets bingo wins a tropical flower arrangement from the background!
For more fun virtual baby shower ideas, check out our post: How to Host a Virtual Baby Shower.
2. Drive-By "One in a Melon" Watermelon Baby Shower
Drive-by showers are becoming a very popular option with our current health crisis. They allow you to see all of your loved ones while keeping a safe distance! They also allow hosts to decorate with a beautiful theme and give lovely favors to the drive-by guests.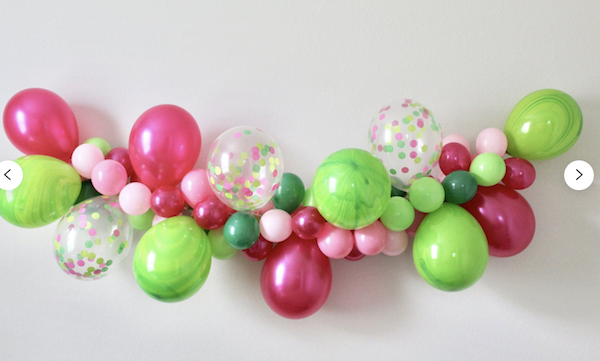 These adorable watermelon balloons would look super sweet lining the front porch or hanging between two trees!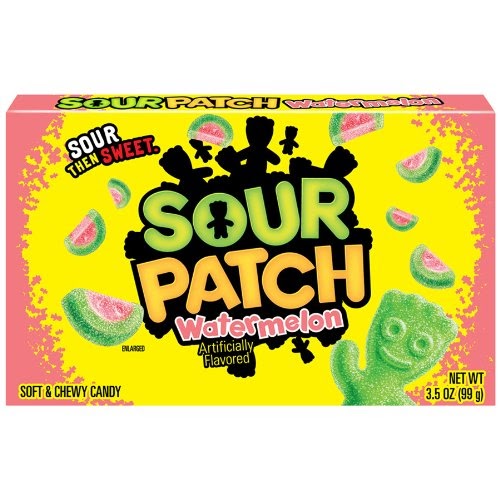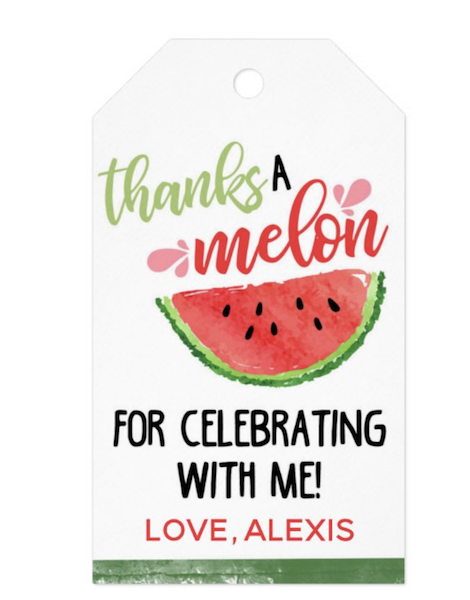 For an easy "touch-free" favor, try candy that has already been boxed like these sour patch kids that match perfectly with the theme! Add a tag to make them look special.
3. Ready to "Pop" Baby Shower Theme
Popsicles are a must have during those hot summer months, so why not throw a fun popsicle themed outdoor shower to cool down!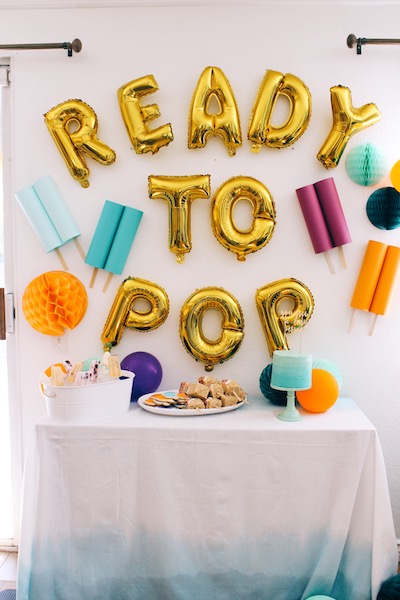 Welcome your guests in (or outside) with a yummy display of frozen pops over ice! The popsicle decor is made from construction paper and popsicle sticks for a quick and inexpensive decor item!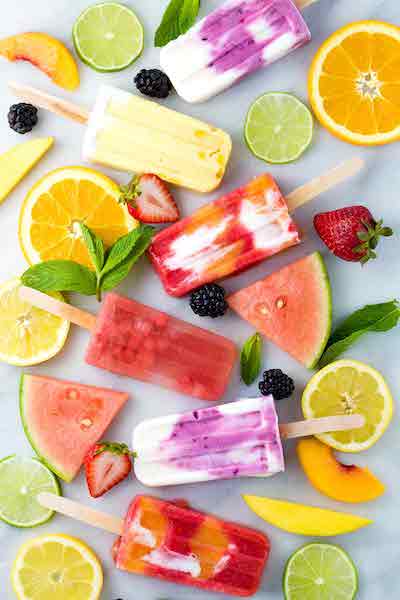 To take your event to the next level, make your own popsicles with various ingredients! This recipe gives different variations to make gorgeous treats from home!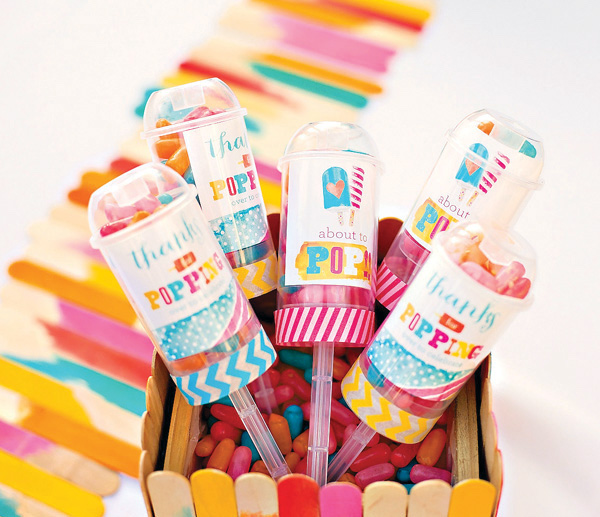 I love how bright and fun these popsicle favors are from Hostess with the Mostess! She used cake push up pop containers  and filled them with the mom to be's favorite candy.
4. Little Cutie
This theme is perfect for summer because it can be all about oranges!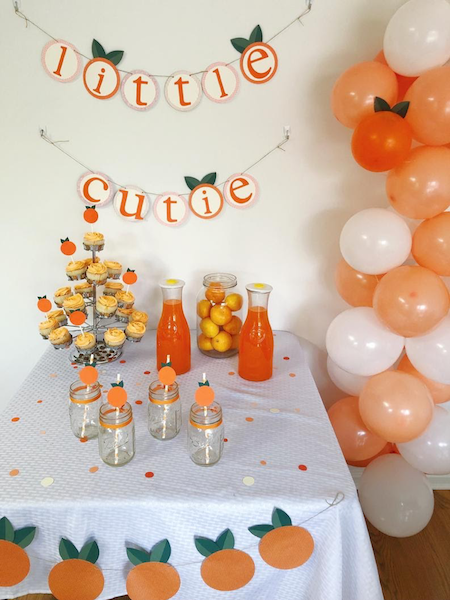 I love how easy it is to make orange balloons look like oranges with some construction paper! Also, centerpieces are created with clear vases and oranges stacked up inside. Finally, a decor item that won't go to waste when the party's over!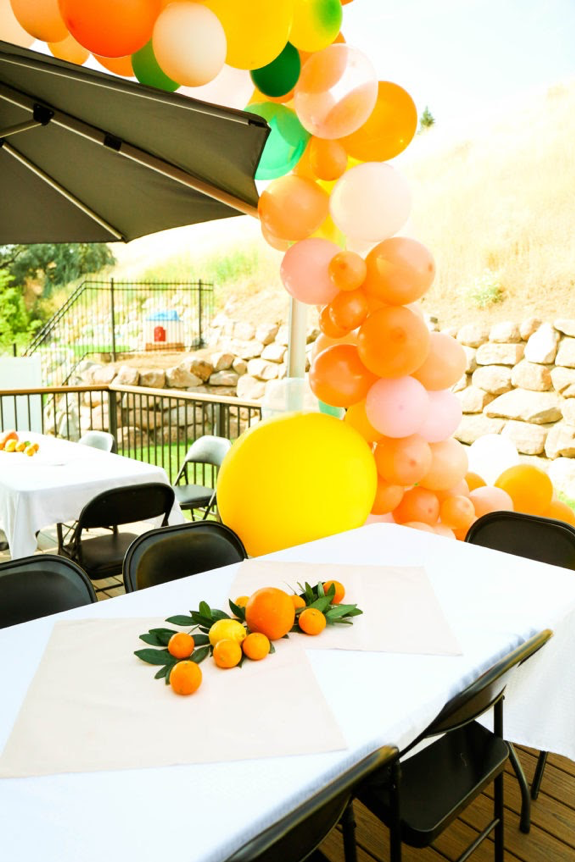 This tablespace is gorgeous yet so simple! Find some greenery around your yard and lay different size oranges on top for the perfect minimalistic look. This balloon garland would also amp up a drive-by shower because of its bright colors!
This 3-ingredient dessert from Cutefetti looks delicious and it's cost effective for a crowd! These small containers make it look fancy, but a big bowl trifle dish would do just fine, too.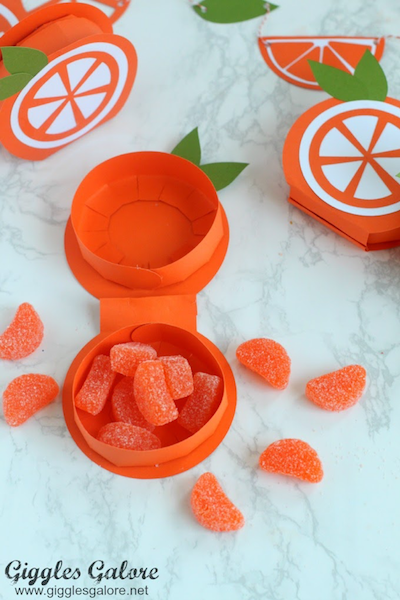 These adorable DIY boxes are filled with orange candies for the perfect favor! Any orange box or clear bag would be perfect for giving away these sweet treats.
5. Sweet as Can Bee
This theme will have your guests buzzing all summer!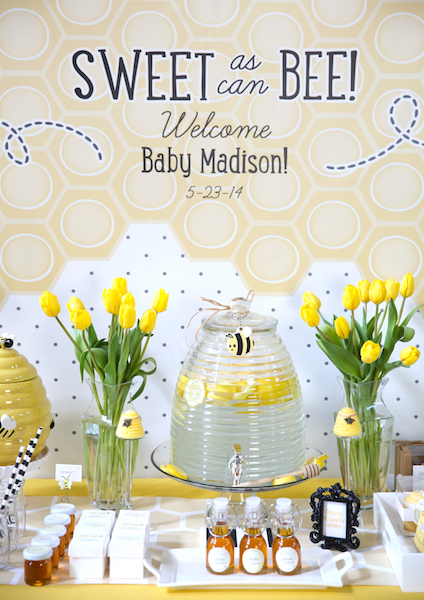 I love how this Sweet as Can Bee display is full of honey and perfect yellow accents! Add a couple vases of yellow tulips around the mom-to-be's special chair at a drive-by shower for a truly welcoming set-up.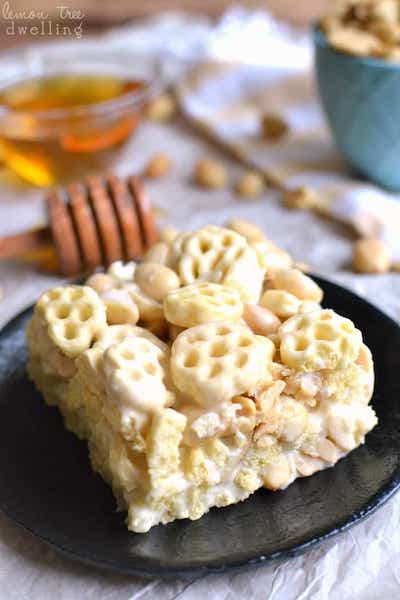 Honeycomb marshmallow treats are easy to make and go great with a bee theme!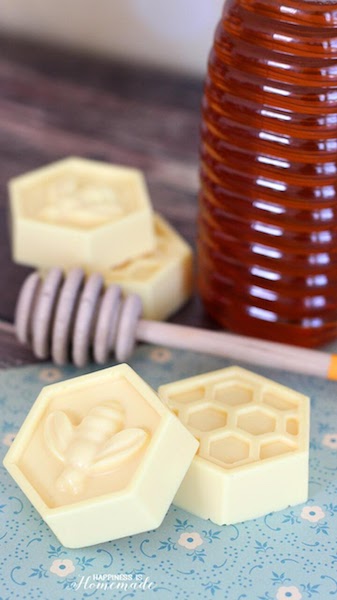 This homemade milk and honey soap only takes 10 minutes for a super thoughtful favor.
6. Baby in Bloom
Why not take advantage of all the beautiful blooming flowers of summer with a Baby in Bloom baby shower?!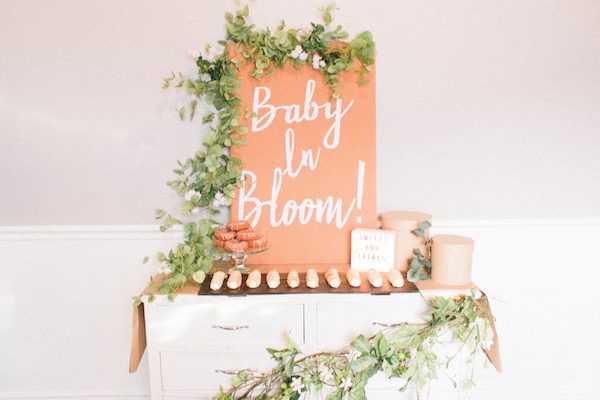 This lovely set up features easy to find greenery and a corkboard for a sign! A great DIY project to save some cash.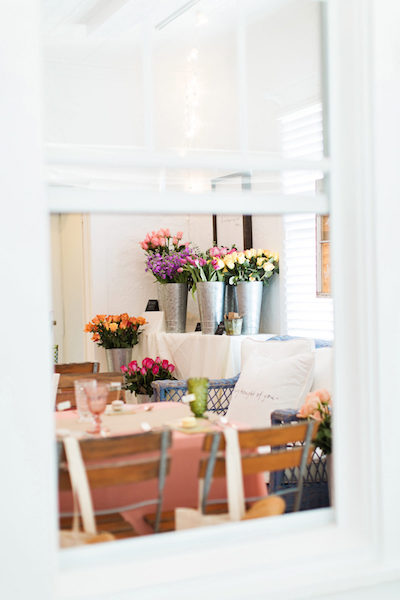 You could easily create these gorgeous flower arrangements by reusing any vases, containers, or watering cans that you already have.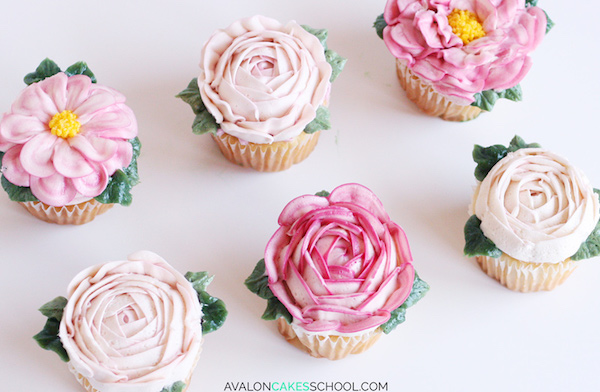 This tutorial from Avalon Cakes School will show you how to make delicious flower cupcakes to serve for dessert!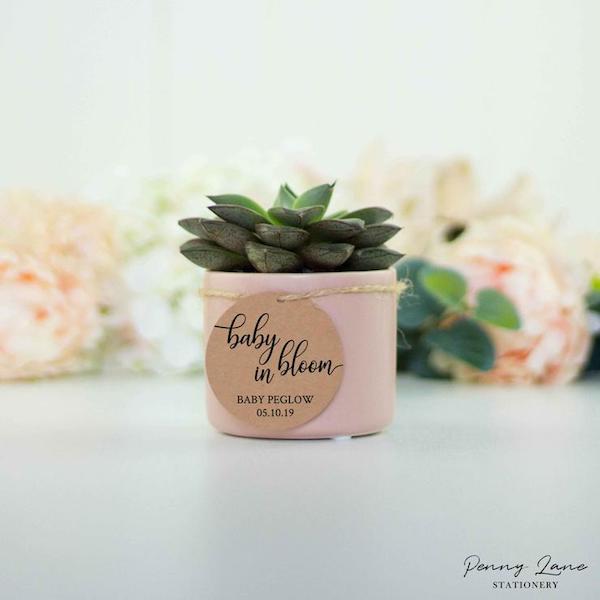 This adorable favor tag fits perfectly with a mini succulent or flowering plant for a favor that keeps on growing once guests take it home! It would also be easy to hand off to guests that are just driving by or to deliver after a virtual shower!
7. You are my Sunshine
What says summer more than the bright, shining sun?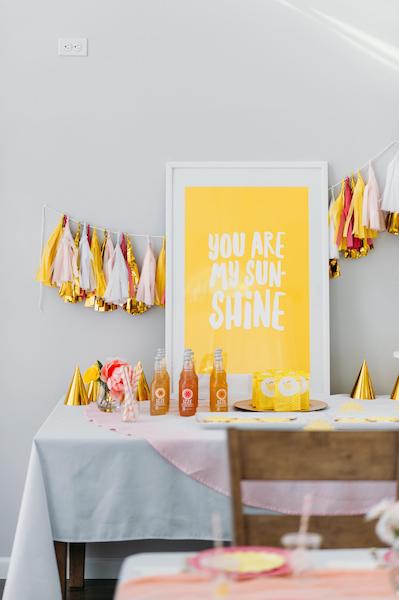 I love this bright sign by Prints for Events because it can double as party decor and nursery decor!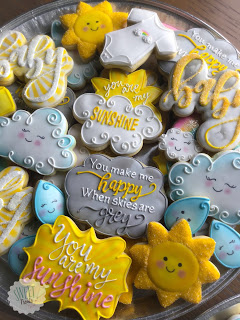 These amazing cookies, created by Sweet Treats by Sarah, would make a great party favor wrapped in a cellophane bag!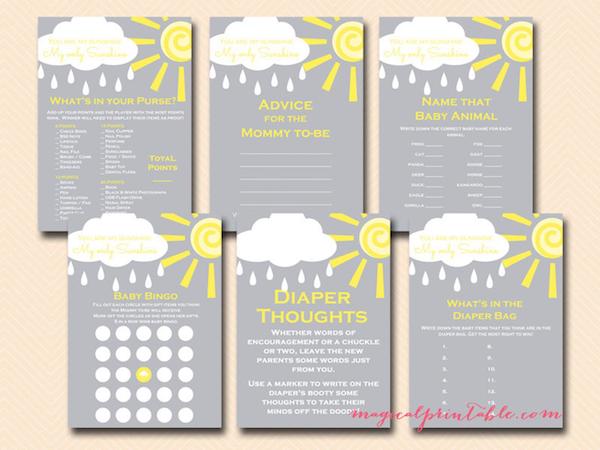 These baby shower games and activities from Magical Printable are easy and fun, going right along with the sunshine theme! These games can be played via virtual shower, too! Just have the host mail out the games in advance.
Summer baby showers should be full of color and fun, even if they are virtual or drive-by! Don't forget to keep guests cool by offering fun drinks and consider a cold dessert to end the shower. Happy planning and happy summer!
And don't forget to refer your guests to RegistryFinder.com where they can simply search the guest of honor's name and find all of her baby registries in one place!