I love spring! The weather is lovely and trees are bursting with new blooms. Summer weddings are right around the corner, so it's also a great time to host a wedding shower- a fun and fresh soiree that will be remembered by your guests and cherished by the bride-to-be.
We've gathered the Top 10 Spring Bridal Shower Themes. While some of you may be celebrating outside, we know it may still be too chilly for others. Regardless of where you're located we know that you'll find a bright and cheerful theme that's perfect for your bride.
P.S. The images below offer a small glimpse into these beautifully styled events. Be sure to click on the photos for more gorgeous ideas!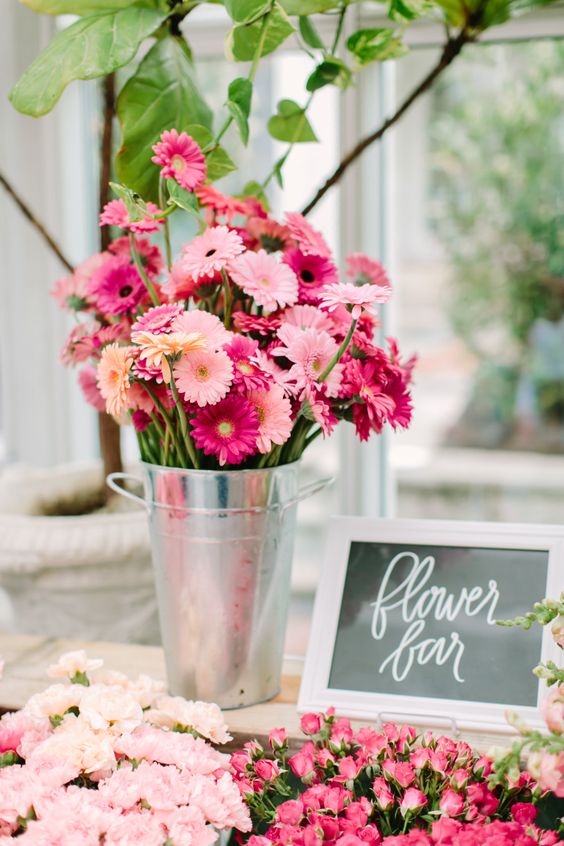 Everything blooms in the spring, making a garden themed shower the perfect choice for a bridal shower. Also, we think a "flower bar" is a fabulous idea; it rolls a shower activity and party favor into one!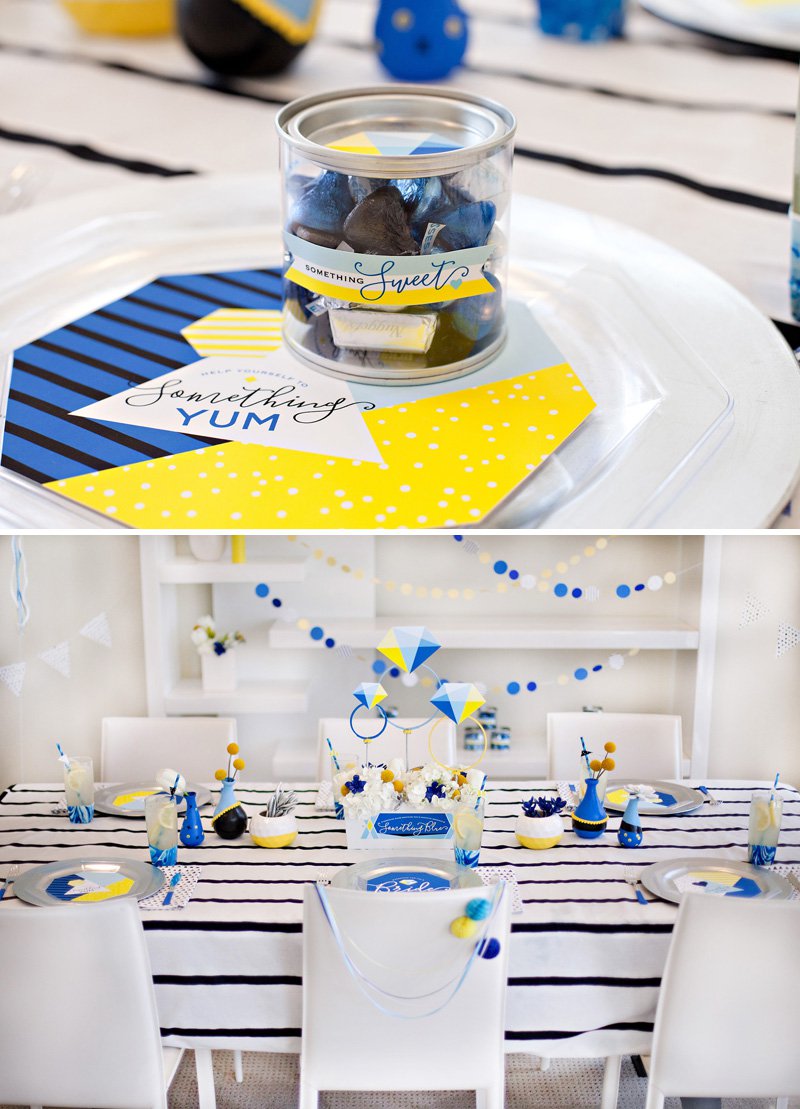 "Something Blue" is a fun twist on an age-old wedding tradition. You could use any shade of blue, but we love this modern shower which features bright blue and bold geometric shapes. It also includes free printables to help you recreate this look!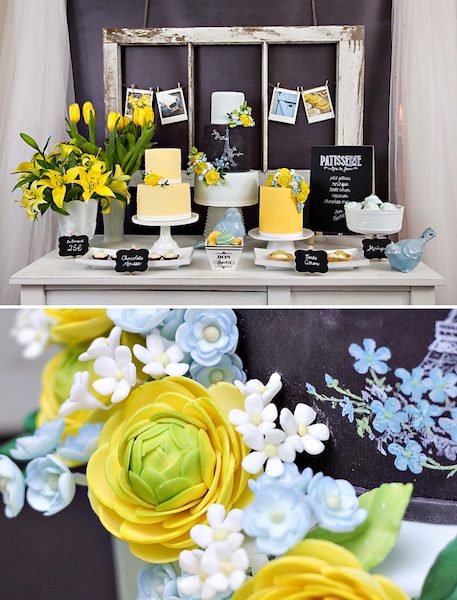 Combine two of this year's hottest trends- copper and succulents- for a picture perfect day celebrating your bestie's upcoming nuptials.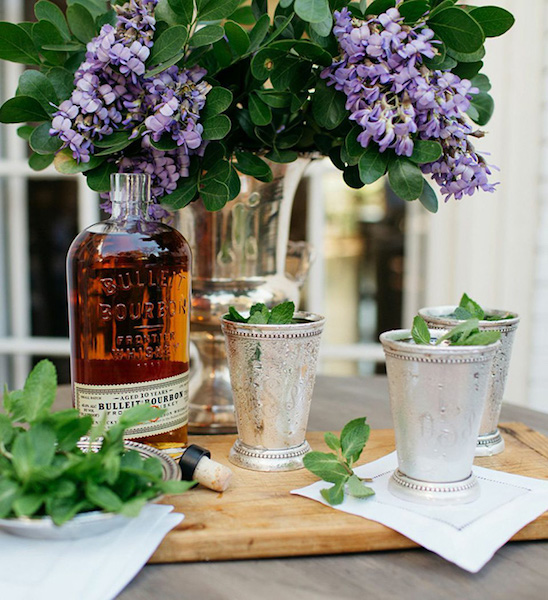 Stir up some mint juleps, put some fresh flowers in vintage silver trophies, and string up some race flags: you're ready for a sweet spring day at the races! Tell guests to wear a derby style hat or fascinator or have some at the shower for everyone to try on.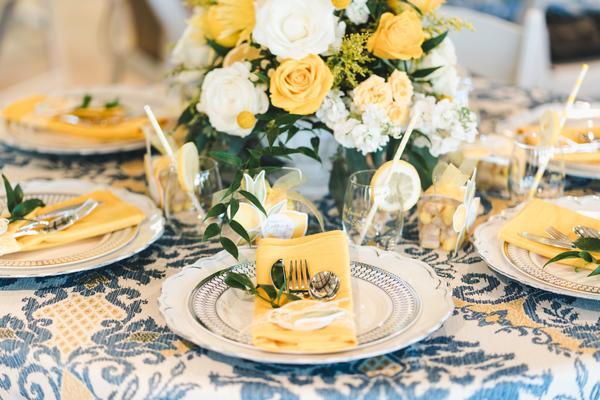 When life gives you lemons… you host a sweet and sunny bridal shower! This cheerful theme is a lovely setting for sipping on a glass of lemonade with all the girls.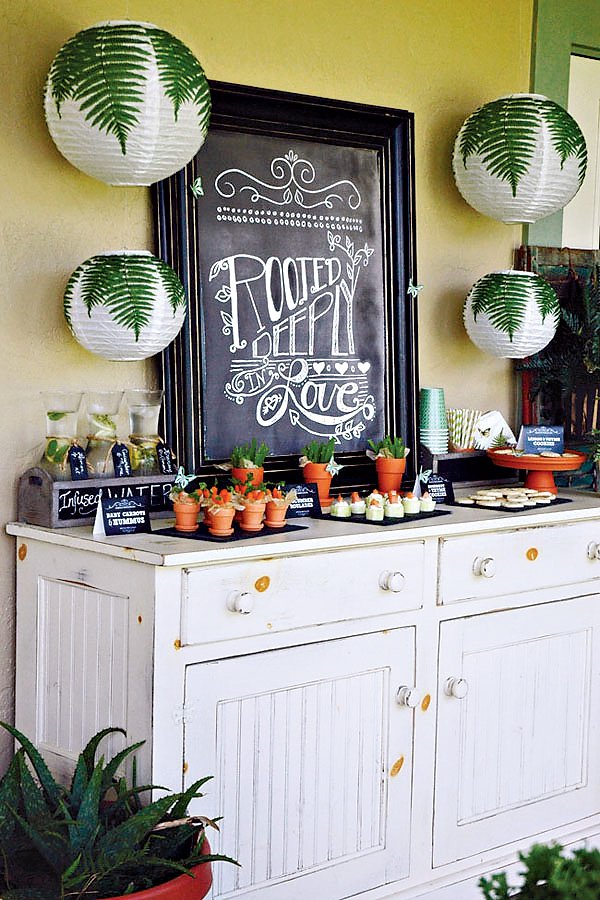 Another "garden" themed shower, but the star of this show is…a carrot! Trade in those flowers for fresh produce in this fun and quirky theme.
Add a sophisticated touch to your bridal shower brunch with gold accents and a splash of bubbly. Let each guest craft their beverage of choice with a fun mimosa bar!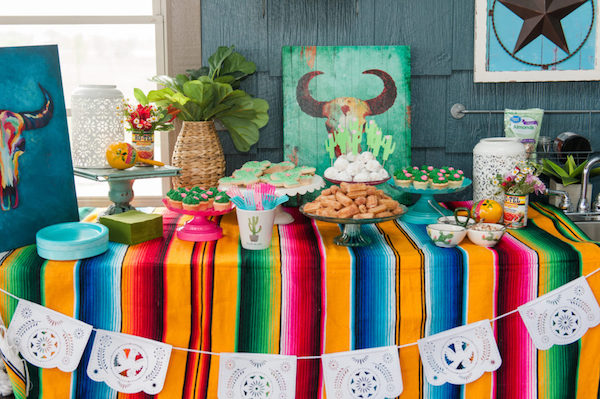 Your best chica is getting married so now is the time to fiesta! This is the perfect choice for the bride who loves to kick back, enjoy a couple tacos, and some sweet sangria.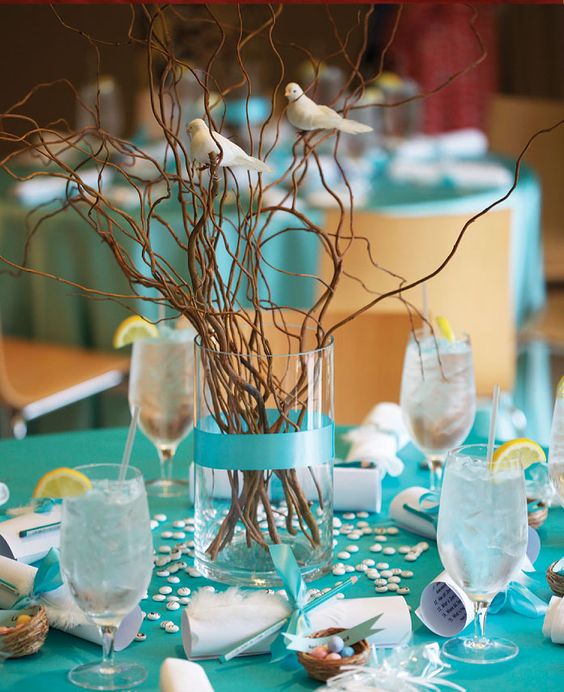 Classy animal accents are the perfect choice for a spring shower. This "Love Birds" theme would be an excellent choice for a co-ed shower.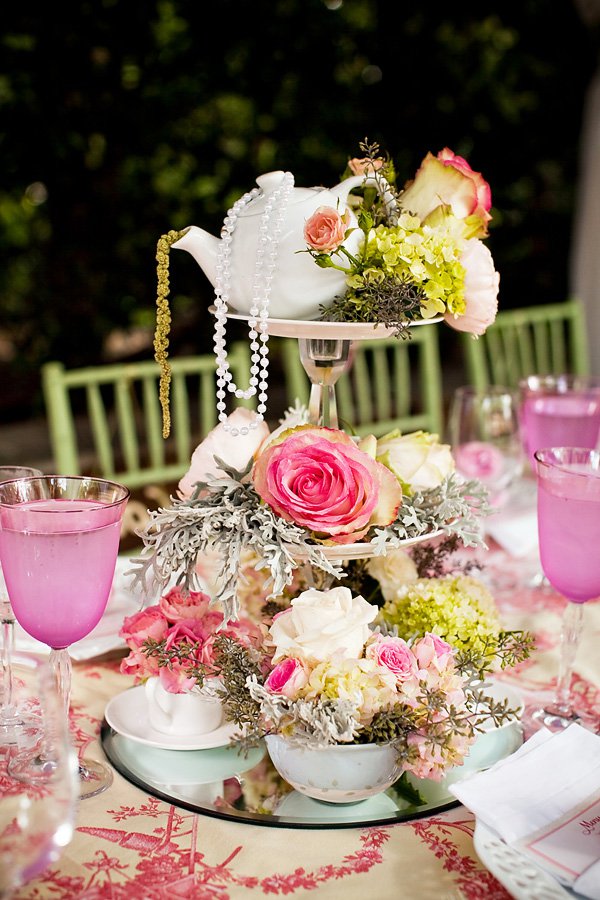 You can't go wrong with a classic tea party. The pearls and vintage lace and pearl add an elegant touch to this pretty party.
Fresh & Fun Bridal Shower Themes
We think that any of these fresh and fun bridal shower themes would be perfect for your upcoming event! If you're looking for more cheerful ideas, check out our Pinterest board- Spring Bridal Shower Inspiration.
And remember- refer your guests to RegistryFinder.com, where they can find all of the bride's wedding gift registries in one place!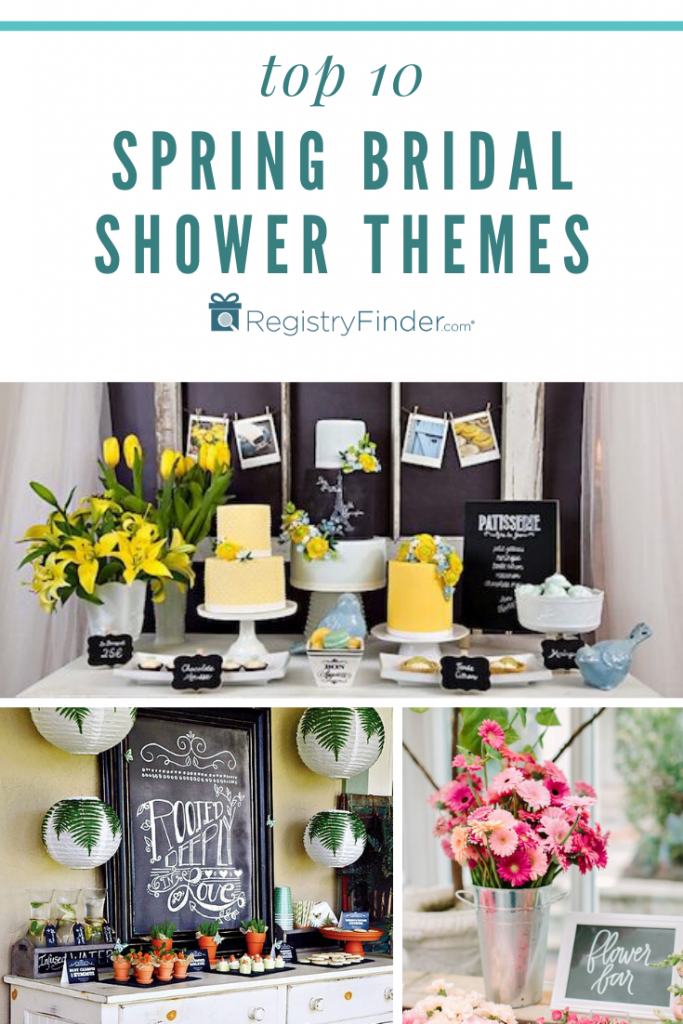 – Originally written in 2017 by Rebacca Haar, with some refreshed ideas by blog contributor, Emily Rodriguez.