They may not be with you any longer, but they'll always have a place in your heart—celebrate them in your own special way on your wedding day.
Your wedding day is one that you get to celebrate surrounded by your favorite people as you put a spotlight on the love between you and your partner.
Unfortunately, nearly every wedding winds up a few guests short, as some of the most impactful people are no longer with us when the big day rolls around. Whether it be a close friend or relative, no matter the reason for their absence, it's never easy going through life's big moments without them.
You don't have to ignore that their presence is missed. There are so many beautiful things you can do to honor those you've lost in a way that's meaningful to you. But keep in mind, you don't have to do anything at all if it doesn't feel right. There's nothing wrong with keeping your wedding day focus on the joy of the moment.
Below, we've listed some of our favorite homages for individuals as well as group tributes to make it a little easier when you welcome lost loved ones in your wedding day.
Memorial Table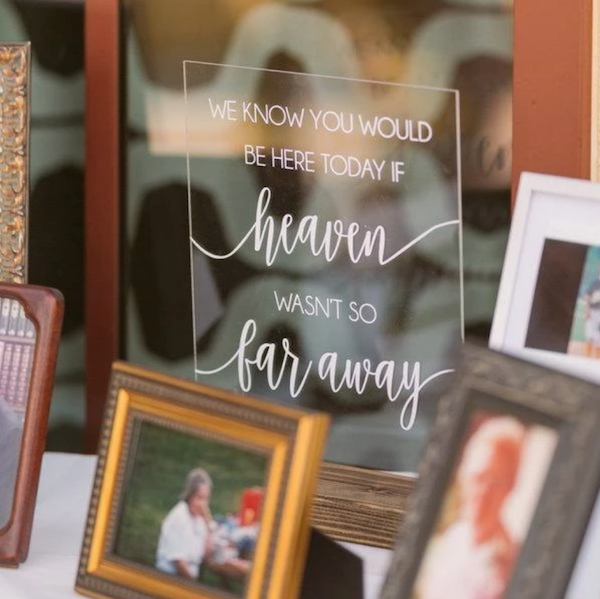 If you want to honor a group of individuals, a memorial table is a sweet way to do so. When your guests arrive, they'll be able to take in the gesture of love as a reminder that life is short, sweet, and worthy of celebration each and every day. Collect your favorite photos, get an assortment of frames, and let the homage speak for itself.
Something Borrowed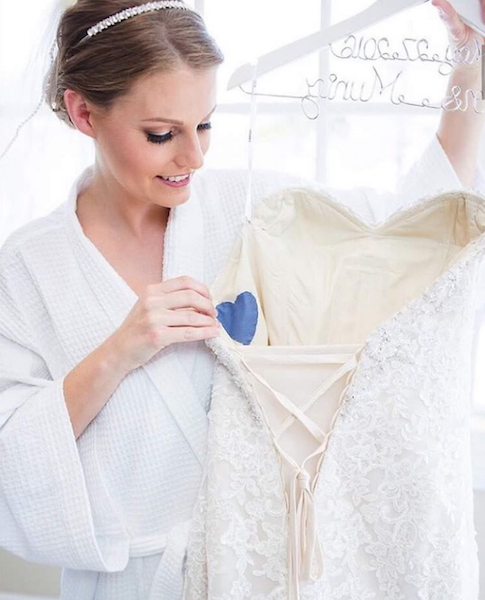 I've seen this done at a few weddings, and I'm always moved by the gesture. From sewing a cut-out heart from a relative's old shirt or handkerchief to incorporating an entire item of clothing —like a veil, a pair of shoes, and even gloves if you're taking a fancier route—there is something so deeply personal in honoring your lost loved ones with your "something borrowed".
Reserved Seat at the Ceremony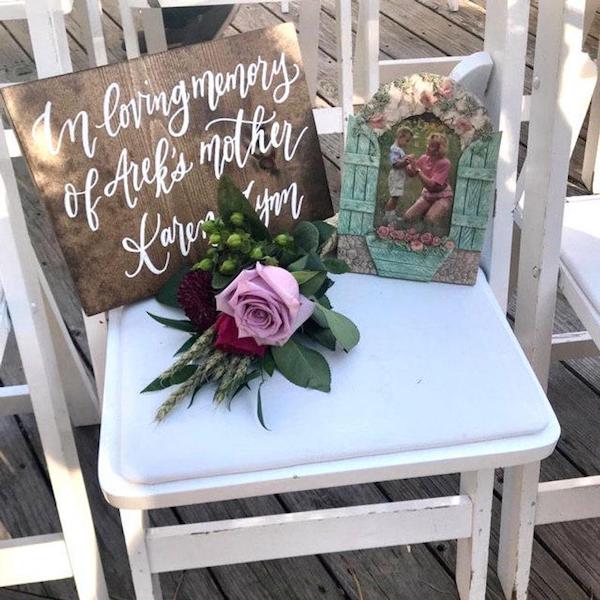 Reserving a seat for those special lost loved ones can make your ceremony a little bit easier to get through, especially if it's a parent or another close relative who has passed. I love the added touch of including a tribute photo alongside a commemorative flower, since it ties that special individual directly to the decor and overall feel of your wedding day.
Moment of Silence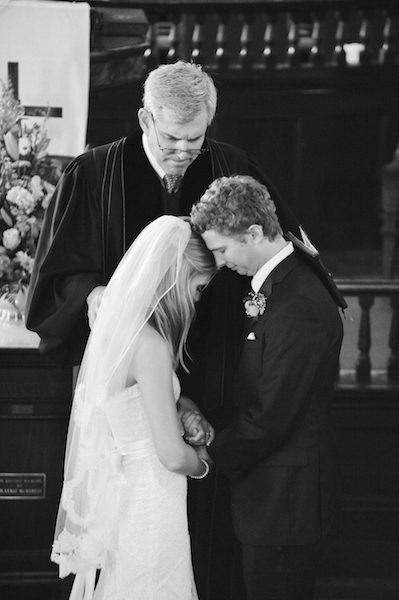 When it comes to honoring parents, siblings, or grandparents (or a parental figure close to your heart), I think it's completely fine to incorporate their presence into your ceremony. Set aside a moment of silence that allows everyone in attendance to hone in on a moment or memory—preferably towards the beginning of the ceremony so it ends with pure joy!
Dessert
If you happen to be honoring someone who left you with memories of their fabulous cooking, there's no better way to bring them to your big day than with one of their famous recipes. Whether it's Aunt June's finger-licking strawberry pie, Dad's fool-proof s'mores, or Mom's oatmeal raisin cookies, serve up a sweet remembrance as your wedding day dessert.
Lantern Send-Off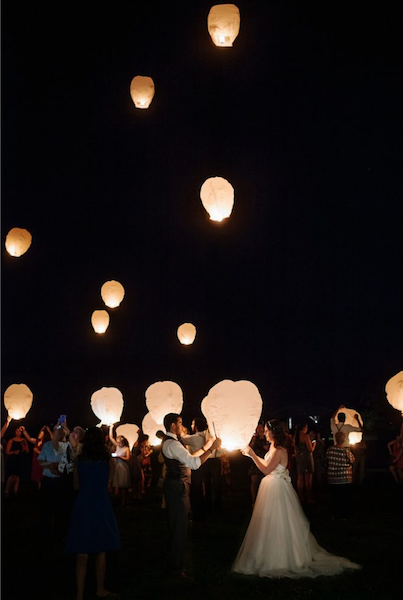 If you want to wait until the final moment of your wedding to supply well-wishes to those who couldn't be there, there is one way to do it—a lantern send-off! The glowing orbs slowly travel through the night sky, symbolizing your message to those watching down from above while dotting the darkness with beautiful light.
There's no getting around the fact that there isn't an easy way to celebrate your wedding day without the special loved ones you've lost. But, you can still find a way to honor those individuals, bringing attention to their impact on your life and your love, while keeping the atmosphere fun, upbeat, and celebratory. When you're ready, take a look at our Pinterest board to get inspired, and remember: they may not be here, but they are always with you.