A couple's second marriage opens up a new world of registry gift options you may have never thought of!
A second marriage is always an exciting time for the bride and groom to be. Sure, their previous marriages may not have worked out as planned, but there's something to be said about a willingness to not only seek out and find love but commit to it just as fiercely as the first time around. Despite all that, when it comes to second weddings, figuring out the perfect wedding gift can prove to be a little tricky. Most couples planning marriage number two aren't as anxious to share their registry info as they may have been in the past, so if you've found yourself invited to a second wedding, it's time to get creative!
In the past, it was not a common practice to bring a gift to a second wedding, especially if you were invited to the first. However, times have changed, and most modern couples have opted to register for gifts that fit into the new stage in their shared lives. Whether you're compiling your own registry or you're shopping for someone close to you, we've found some appropriate and unique gifts for all price points and stages of life. From young couples blending families and children to older more established couples, and anywhere in between, you'll be sure to find just the right gift!
Older & Established Couples 
Event Tickets
For an older couple that has everything they need between the bride and groom, you can't go wrong with tickets to a local event or show. Depending on their tastes, you could score tickets to their favorite band at an intimate venue, the can't-miss rivalry season game, great seats at the opera or entry to a meet and greet with a writer they love! Regardless, they'll appreciate the personally curated gift to experience as newlyweds.
Enhance the experience: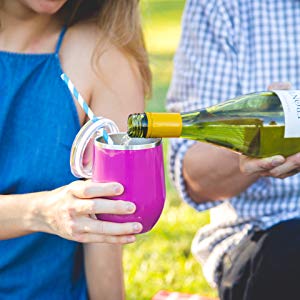 With 15 color options, this lidded tumbler isn't just convenient—it's completely customizable! Choose your favorite hue that'll transport your favorite varietal wherever you're headed. The insulated material keeps temperatures just where you want them, and the lid keeps the liquid exactly where you want it: inside the container.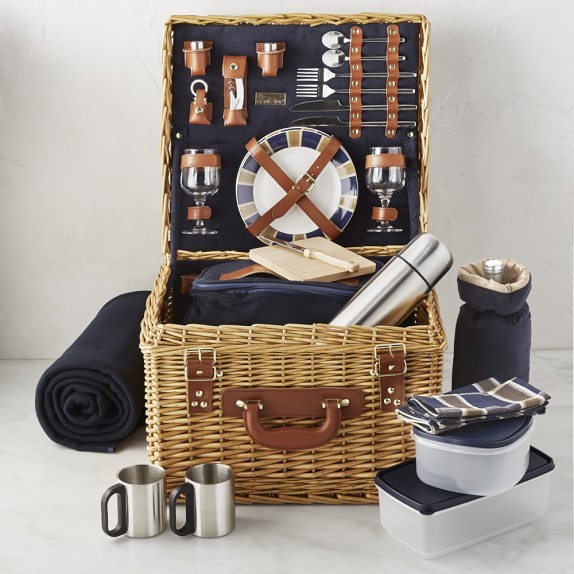 If you're dining alfresco, you may as well do it right. This woven picnic basket contains everything you need for a comfortable picnic for two—even a fleece blanket! It transforms anything from Shakespeare in the Park to parking lot tailgates into a romantic outing.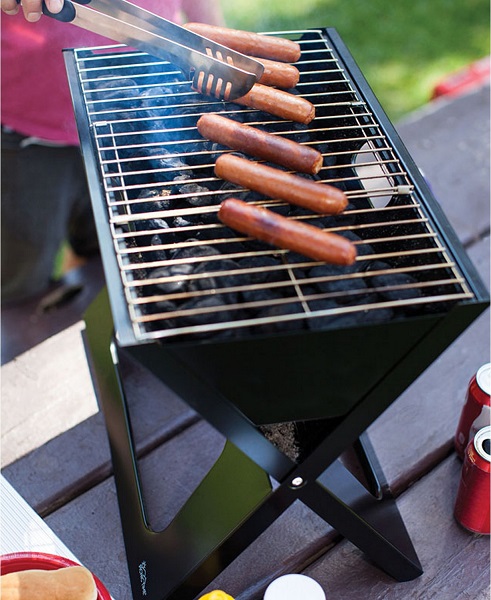 Lightweight and easy to assemble, this stylish and unique portable BBQ will make traveling cookouts a breeze. It packs completely flat for easy transport, using coal as its heat source so you never have to worry about lugging a propane tank!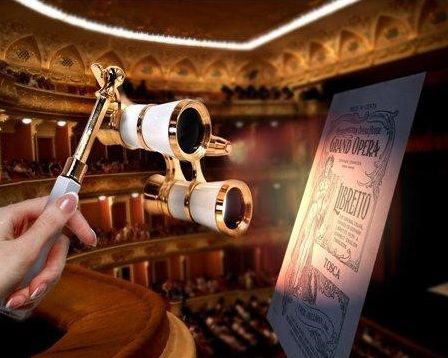 From plays to the opera to run-of-the-mill concerts, opera glasses help to make each performance more enjoyable. This lightweight and compact set provides added soft illumination to read playbills, seating assignments or any other materials in low-light situations.
Wine Delivery Subscription
I don't know about you, but I feel pretty lucky to live during a time when almost everything is available in subscription form—which brings me to one of the greatest: wine! I don't know many people who don't enjoy a nice bottle from time to time, and for an older couple on their second marriages, a wine subscription is a gift that keeps on giving throughout the year!  Cellars Wine Club is a great option.
Add style to their in-home service: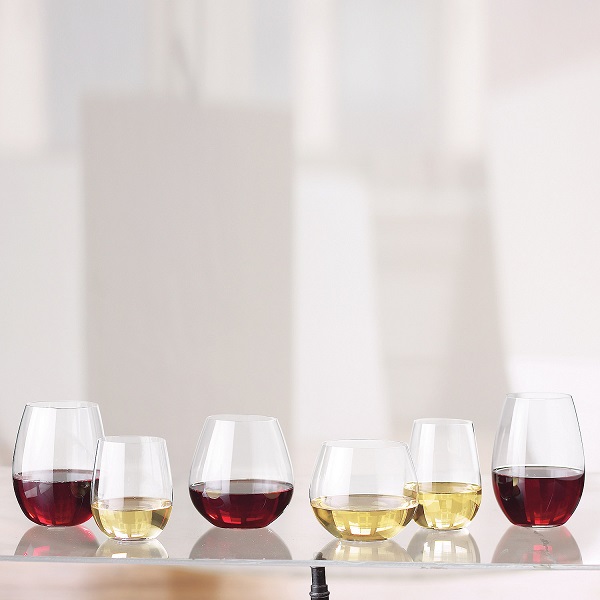 The beauty of a wine subscription is in the surprise. Prepare the happy couple for whatever comes their way with this mixed red & white stemless wine glass set by the always fabulous Reidel. This way, they can share a bottle just the two of them, or invite friends over to enjoy with them!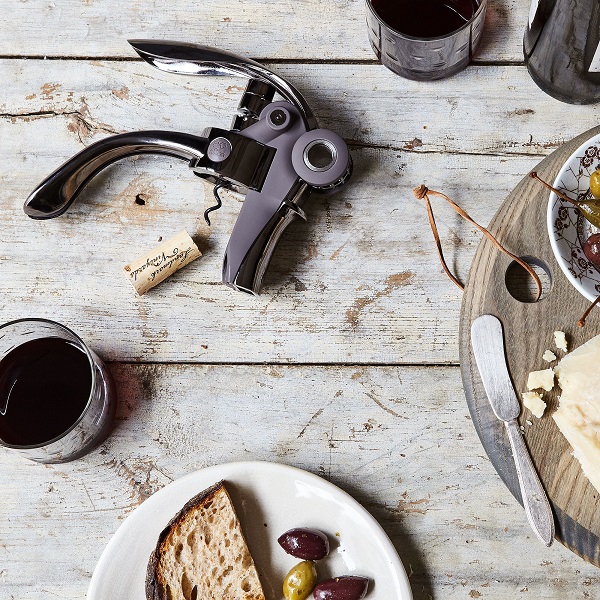 It's likely that a couple entering their second marriage probably own a corkscrew in some form between the two of them. That said, it's still a great item you can upgrade as a beautiful gift option. This beautiful lever corkscrew can be operated with one hand and helps them enjoy their new bottles all the more easily.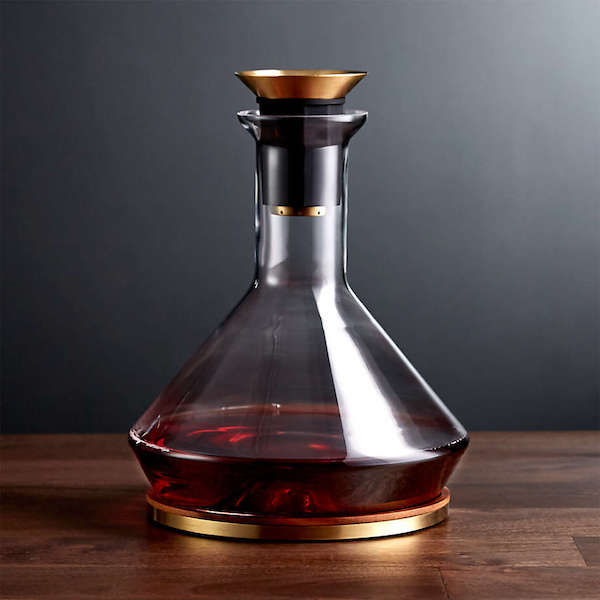 Everyone knows a decanter makes wine taste better, and I am firmly of the belief that a stylish decanter makes the flavors stand out even more.
Custom Art Piece
Taking the leap into a second marriage takes a fair amount of courage, and it deserves to be commemorated! A custom art piece serves as a personalized reminder of their love that can display sentimental details like the stars' alignment on their wedding day or the day they met.
Couples with Young Children
Family Activities
If the bride or groom—or both—is bringing children into the marriage, consider gifting them with an experience that will help the family bond! Depending on where they call home, you can find passes for places like zoos or science museums, or gift a certificate toward equipment rentals at a nature preserve. Who knows, you might inspire a new family tradition!
Keep the fun going: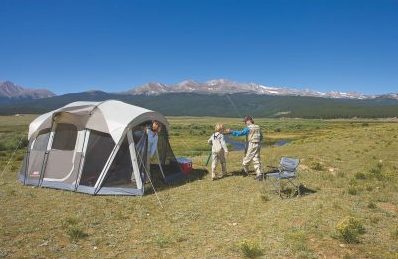 Keep the fun going with a family-sized tent! This easy to set up gear sleeps up to 8 comfortably, has a screened-in porch to keep shoes and other indoor/outdoor items away from living space, and stands up at 6'8" for plenty of standing room.
Yeti coolers aren't just for stylish tailgaters—their durable super-insulated construction makes it a great option for anyone who loves the outdoors! This leakproof, all-weather option holds a ton of ice, drinks, snacks, whatever you need to keep cool and away from the elements.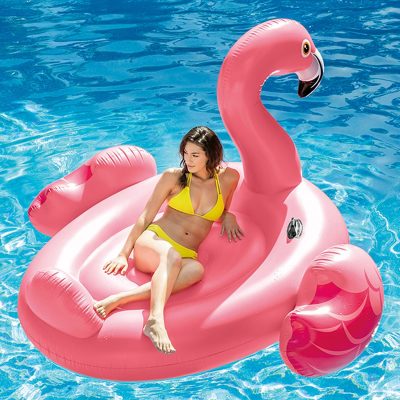 A fun float makes any aquatic excursion more exciting. This extra-large option makes it a great option for families with a few kids or adults who want to lounge in style, and the cute design stands out among the typical floats.
Home-Efficiency Gadgets
More people in the house means more people to spend time with, more food in the fridge, more to clean—more everything! I love the idea of gifting a newly-blended family with smart home gadgets, storage and upgrades that will help them enjoy more of each other and acclimate to the extra people in the house. Plus, it's a great way for everyone to team together and create a living space that works for the entire family!
Custom-curate based on their needs: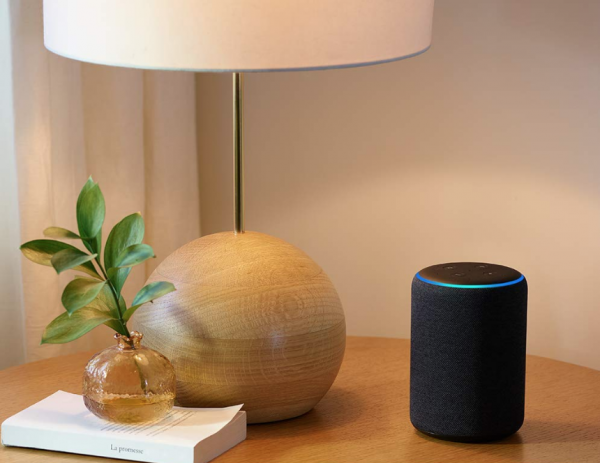 Amazon's suite of smart home gadgets make it an easy recommendation for just about anyone, but especially for big families learning to live together for the first time. The Echo Plus makes it super easy to set reminders, make family-collaborative lists, discover new music together or even have impromptu trivia competition whenever the mood strikes. With all the fun features, there's plenty to do and learn together.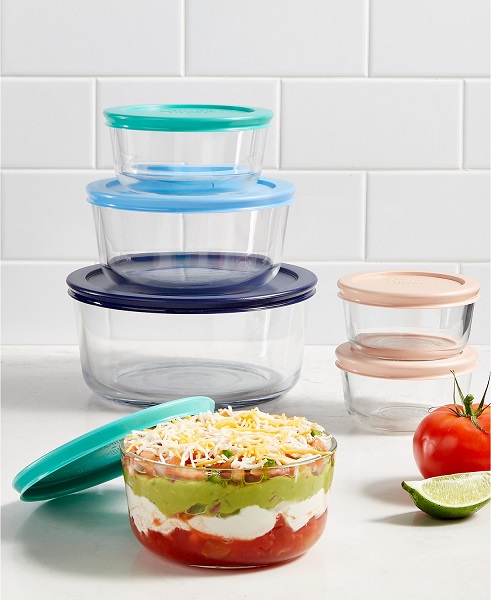 More people in the house means more mouths to feed—which means more food to be made! An extra set of reliable food storage makes all that a breeze: the Pyrex glass food storage means you can mix, cook and freeze in the same dish.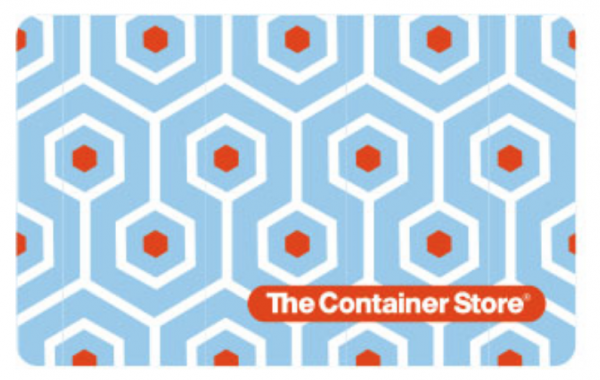 A new marriage often means a new house is in the works! Whether one family is moving in with the other, or they're starting a new home together, there will no doubt be organizational hurdles to overcome (hello, shared closets). Help ease the stress with a Container Store gift card. The do-it-all store has everything they'll need to keep everything neat and tidy, plus helpful consultants to tackle any project!
Renovations and Updates
For newlyweds who have plans to move into a shared home after their nuptials, you can contribute toward any renovation or updating projects they might have in mind. Home improvement store gift cards are always a great idea—if they don't need new tools or hardware, they can grab supplies to start a vegetable garden, build a birdhouse or find a fun DIY project to do together.
Couples That Fall Somewhere In Between
For the couple on their second marriage who seemingly have everything they need between the two of them, Sur La Table cooking classes are a great gift that will keep their creativity flowing and culminates in a delicious meal! There's always something new to learn in the kitchen, and you can't beat the satisfaction of conquering a challenging recipe together.
Bring it home: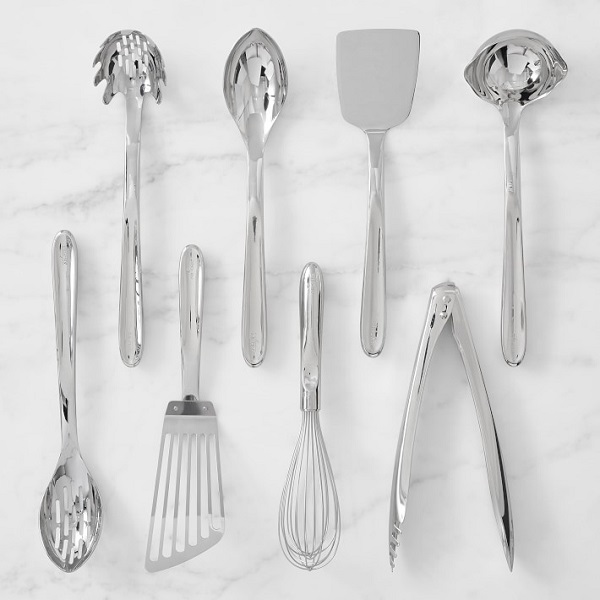 Once they've mastered their new dishes in class, the happy couple will no doubt want to show off their new talents for guests at home. Set them up for success with this 8-piece stainless steel utensil set that covers all the bases from step one through service! The polished finish even transitions from kitchen to table in a breeze.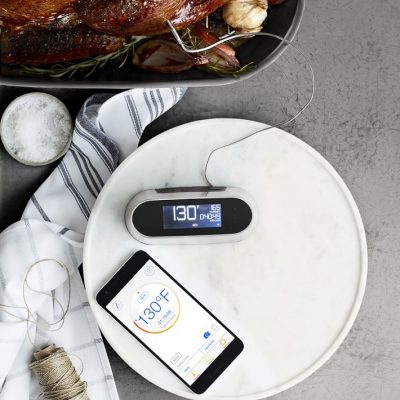 Cooking lessons or no, every home cook benefits from optimal temperature control while whipping up a dish to perfection. This iOS and Android-compatible smart thermometer connects to your home's WiFi to measure and relay temperature, progress and cook time remaining. It leaves just about nothing to be desired—besides a delicious meal, of course!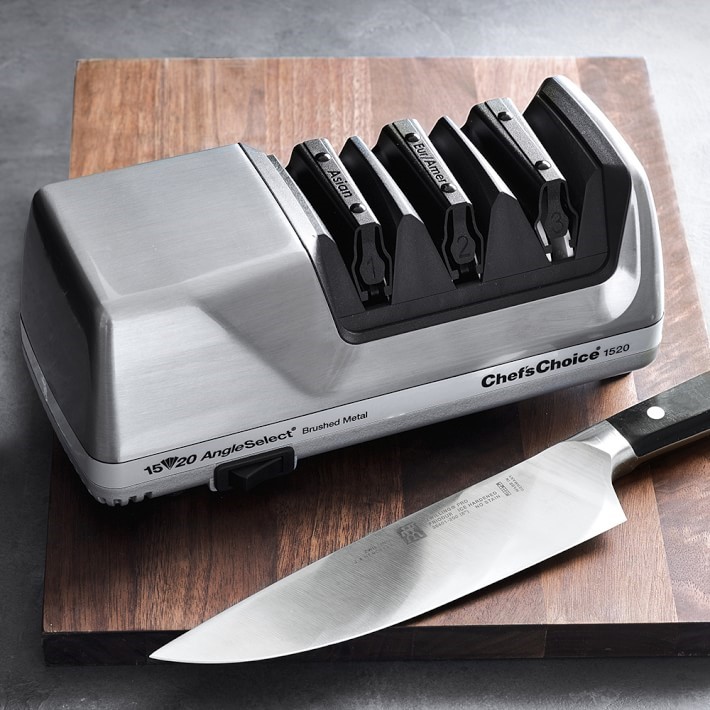 A cook is only as good as their tools, and an electric knife sharpener takes care of the cutlery to ensure a precise slice every time. This model sharpens all knives, including German and Japanese sets for a razor-sharp edge.
Unique Servingware
While most couples register for their everyday dish sets and servingware for their first wedding, second-time marriages have the unexpected advantage of being able to register for more out of the box items. I love the opportunity to stake a claim on eye-catching centerpieces and serving plates to help make a statement on the table.
Top the table: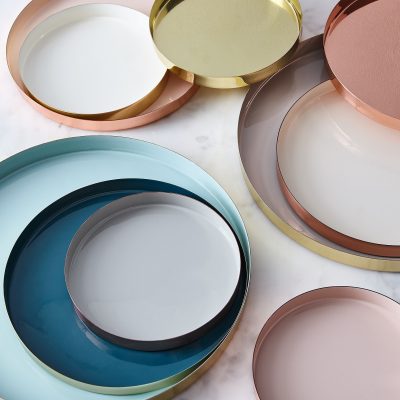 This lightweight set of copper brass trays comes in a variety of sizes and colors, meaning you can mix and match your way to the perfect combination for the bride and groom. Not to mention, they're lightweight and make a tasteful statement even as an everyday table display.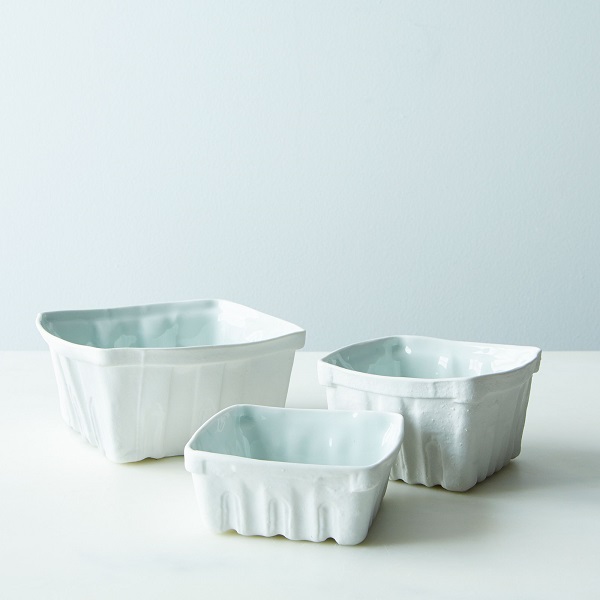 Sometimes, you just know you need something as soon as you look at it. These adorable porcelain berry baskets are one of those things; their farmers market-inspired aesthetic is irresistible, and it's a beautifully rustic way to present fresh fruits and veggies. I love the sturdy alternative to serving that's just a smidge more indulgent than your typical wedding gift.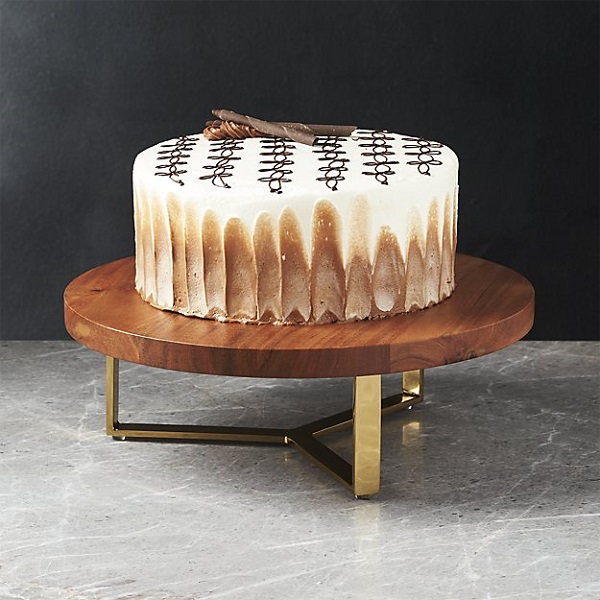 While this cake stand is somewhat nontraditional in its structure, it's a solid mid-century modern piece that truly puts the cake on a pedestal. Its minimalism makes it an elegant alternative to a more traditional option, and it's sure to turn heads at any home gathering.
B&B Certificate
Who doesn't love a romantic getaway? No matter what stage in life, all couples crave that togetherness that comes with exploring someplace new together, which makes a B&B certificate a perfect gift option for a couple's second marriage. Whether you choose someplace local (hello, staycation!) or opt for an AirBNB credit, they'll love the opportunity for a quick recharge, just the two of them.
Ready to register?
There are so many incredible retailers out there with unique gift options that will make a couple celebrating their second marriage feel extra special. I hope this blog inspires you to find that perfect gift for the happy couple!