Picture this: you're in the thick of wedding planning, matching table linens to your bridesmaids' bouquets and selecting your first dance song. Somewhere along the way, you're reminded by a friendly family member that you'll need a wedding guestbook—but why? That is the question I found myself asking only a few short weeks ago.
Traditionally, a guestbook has served as a keepsake for the bride and groom to reflect on their big day for years to come. The kind messages from friends and family members serve as a reminder of the well wishes they received and the people they hold close to their hearts. Think of it like a yearbook, but instead of wishes for a great summer, you're getting kind words and humble advice from the people who know you best.
Nowadays, guestbooks are as adaptable and versatile as weddings have become, and the non-traditional bride in me couldn't be happier with the possibilities. From destination wedding tie-ins to themed objects to videography, there are so many ways to get your wedding guests excited about signing your unconventional guestbook. Read on for some of our favorite wedding guestbook alternatives.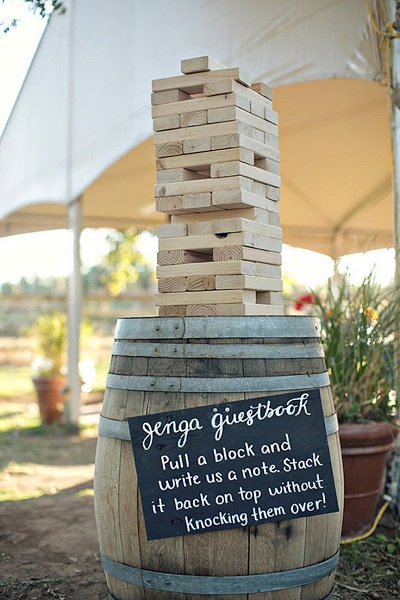 Thanks to the rising popularity of backyard games, you can easily stack these giant Jenga pieces up for your guests to sign, add messages or words of advice, then carefully add back to the stack. Talk about a balancing act!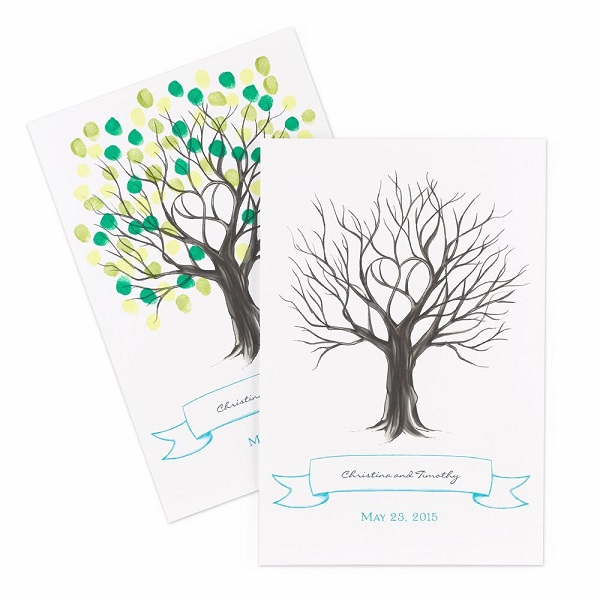 Symbolize your new life together with this eye-catching guestbook alternative! You can purchase a blank tree printout, then include ink pads (consider using your wedding colors) for your guests to add their thumbprint and their name to your growing family tree.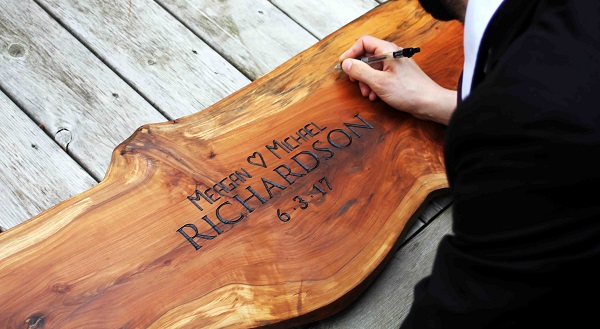 For the rustic couple with a penchant for woodworking, a custom-made wood slab with your new last name makes the perfect surface for your wedding guestbook alternative. Your guests will love knowing they'll become a part of your life together as a piece of home décor.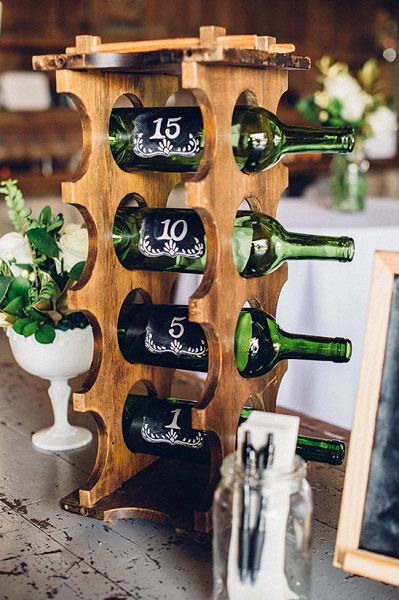 Give a new meaning to "message in a bottle" with this creative idea: provide slips of paper for your guests to write messages for you to read on designated anniversaries. Instruct them to roll up their paper and slip them into the bottle of their choice, then open them up over the years to come.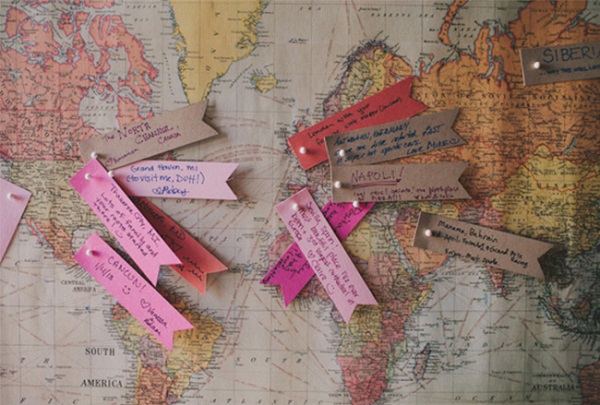 If you're one half of an adventurous couple, consider pinning a map on the wall of your venue with small slips of paper for your guests to write travel ideas, must-eat meals and general tips for a happy marriage. Just think about all the new destinations you can add to your travel diary!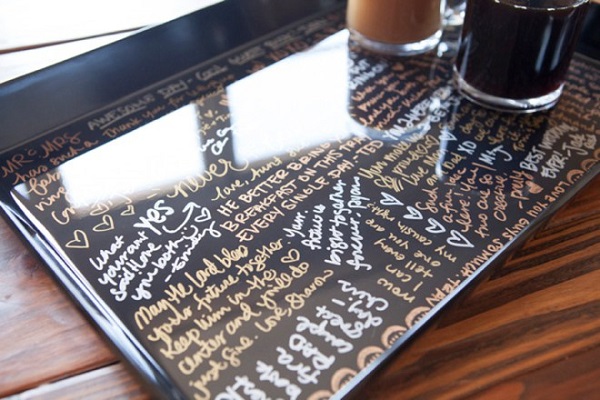 You'll be serving up precious memories for years to come with this acrylic serving tray-turned wedding guestbook! Provide your guests with metallic sharpies for a pop on either black or white, then use this handy DIY to seal those messages for posterity.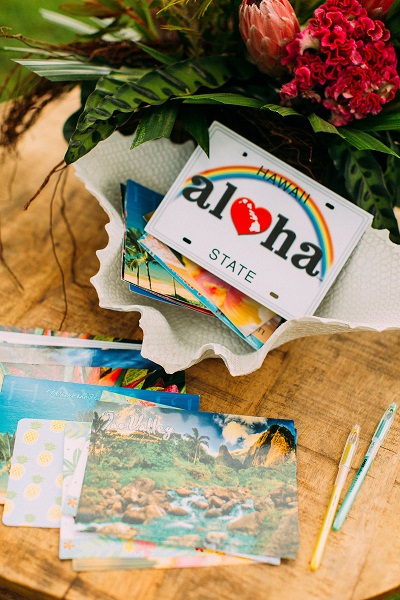 A destination wedding is practically begging for you to swap out a traditional wedding guestbook in favor of postcards from your venue's city or state. Pick up a variety of fun and colorful cards from around the area and ask your guests to write their well wishes on the back, then place them in a mailbox for you to read later on.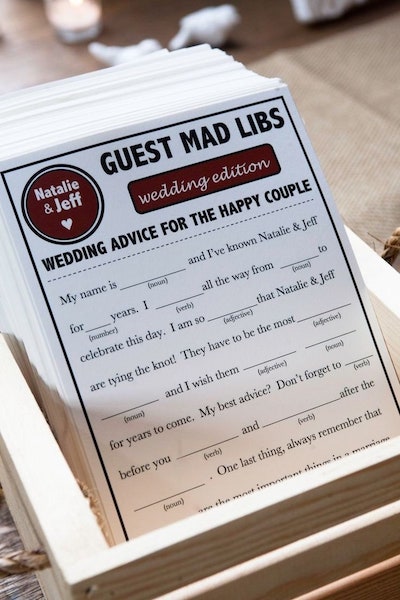 Think mad libs meets matrimony for this wedding guestbook alternative. Work with your stationary provider to create a fill in the blank note for your guests to complete. Have fun with the prompts—you never know what kinds of answers you may have to look back on!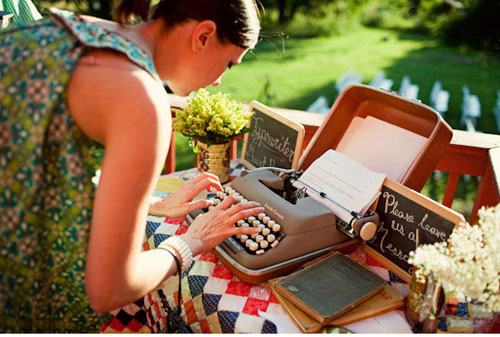 From old-fashioned love letters to the classic romance novels that have inspired generations, the greatest love stories have been written on typewriters. Add yours to the mix with an antique typewriter and an endless scroll of printer paper—it's one part wedding guestbook, one part whirlwind romance all your own.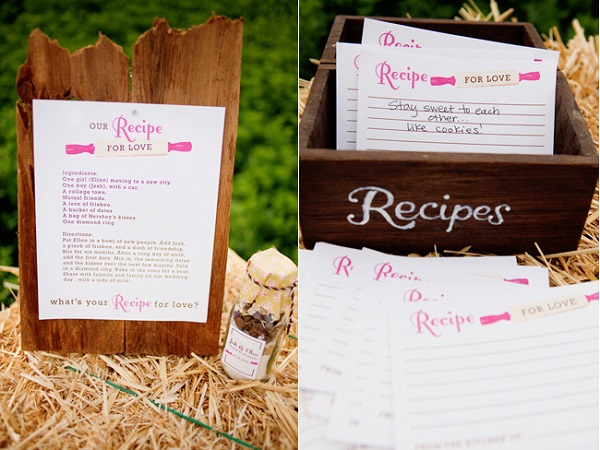 Everyone has their own idea for the ingredients that make a marriage great, so why not let your guests write out the perfect recipe for love as your wedding guestbook alternative? Leave an example out for guests to follow, then provide them with a recipe box to place them in. Your guestbook not only comes in a convenient carrying case, but it's also super cute!
Take paper coasters to the next level and purchase individual tiles or plain ceramic coasters from a craft store for your guests to add their words of wisdom to. Set out an assortment of Sharpie markers, then use this DIY to bake their messages into permanence. You'll think of your loved ones every time you set a glass out on the table!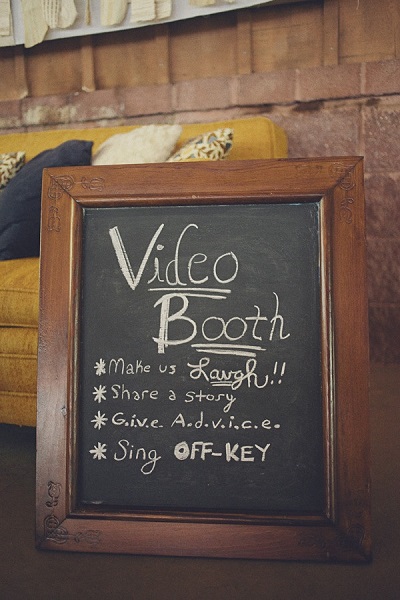 If your budget has room for a videographer—or a videography booth—we love the idea of getting your guests' well-wishes on tape. With a service like WeddingMix, your guests can film kind words and sweet advice that will be edited into a shareable video. Even guests who can't make it to the wedding can install the app, answer the interview questions and be included! There's a ton of potential for personalities to shine, for the awkward dance moves, and of course, for the messages that just can't be put into writing.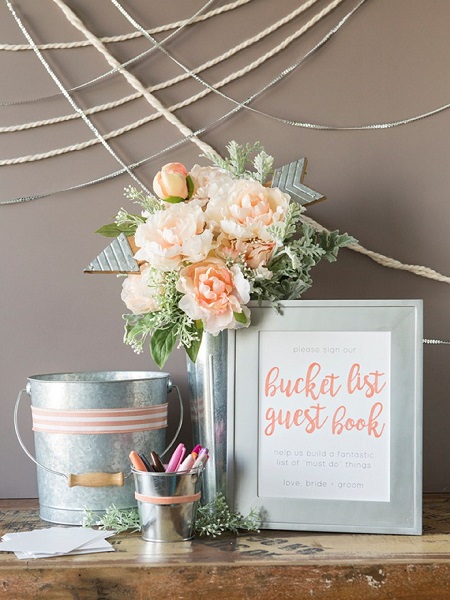 Maybe you're a thrill-seeking couple—or maybe you're trying to become one! Either way, this guestbook alternative doubles as a bucket list for life! Have your guests write their top suggestions for memory-making trips and activities that'll keep the excitement alive as you journey through life together.
You might be surprised at all the wedding guestbook alternatives out there, and we're here to tell you that there are even MORE! We picked our top favorites to include in this roundup, but check out additional alternatives we loved over on our Pinterest board. Don't forget to let your guests know they can always find all your registries right here at RegistryFinder.com!