So many couples tell me they're stressed about their wedding registry. Before they even start scrolling through websites or strolling into the stores themselves, they're already thinking, "Do we really need all of this?" and "Where am I going to put all of this stuff?"
Even if you're a minimalist or think you have everything you need, there are some timeless wedding registry items you'll use over and over again. Items that won't feel like a waste of space, but that you'll enjoy for decades! Even if you have some of the things on this list, this is your chance to "upgrade" and choose pieces you'll love forever.
I surveyed brides who have all been married for over ten years to find out which wedding gifts are still getting daily use. I hope their answers will help you confidently click that "add to registry" button!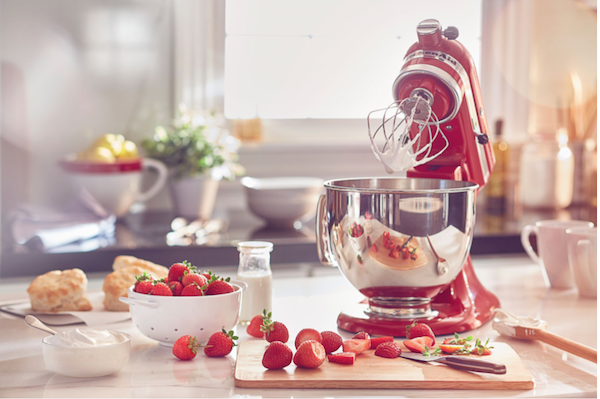 Far and away, this was the most popular answer I received from the not-so-newlyweds I surveyed. Brides who have been married for ten plus years are still enjoying this KitchenAid classic. My recommendation: go for a color you love enough to leave it on display!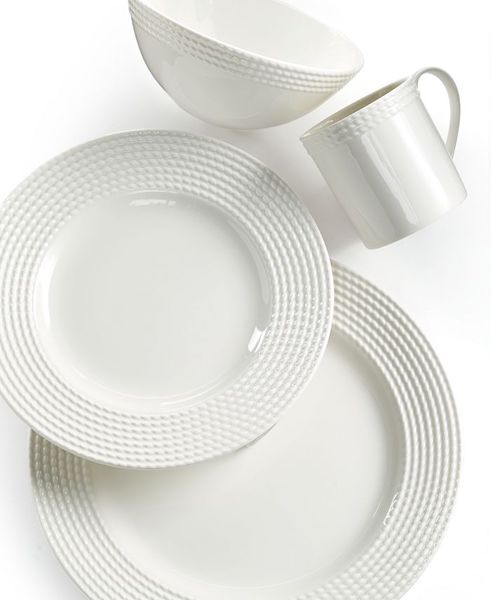 Choose high quality dishes and you'll use them forever! Many brides tell me they went with white for a timeless look. Think of white dishes as a blank canvas: you can accessorize white plates (like these from Kate Spade) with colorful napkins and placemats for different holidays and occasions.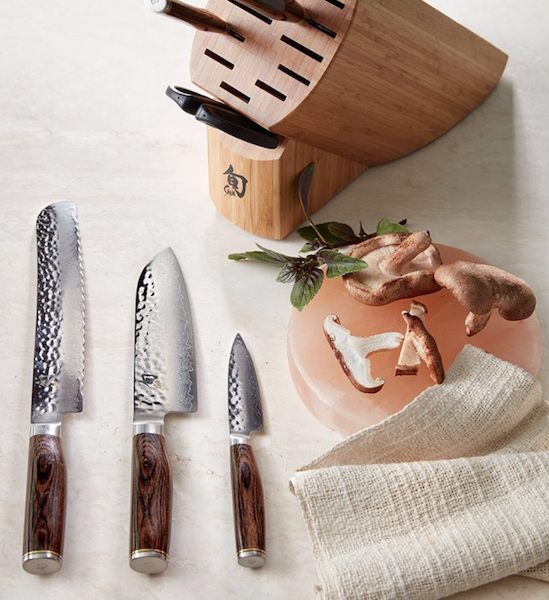 Now is the time to register for beautiful, functional knives that will stand the test of time. We use our Shun knives every single day, and with regular sharpening, yours can last a lifetime! Register for the whole set with block, a starter set of three, or browse the collection and pick individual pieces you need!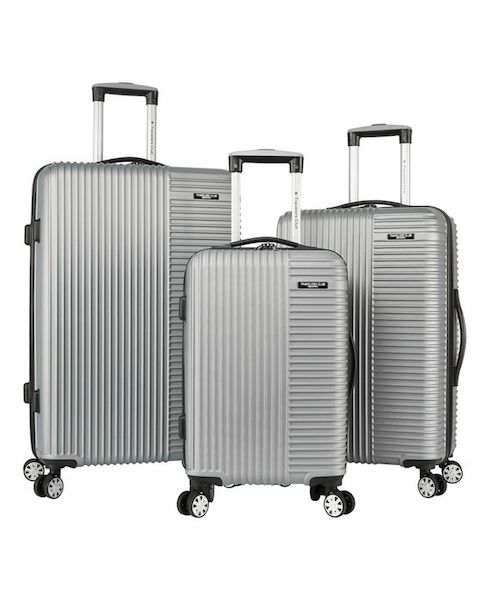 You'll use your new luggage set on your honeymoon and every adventure that comes after it!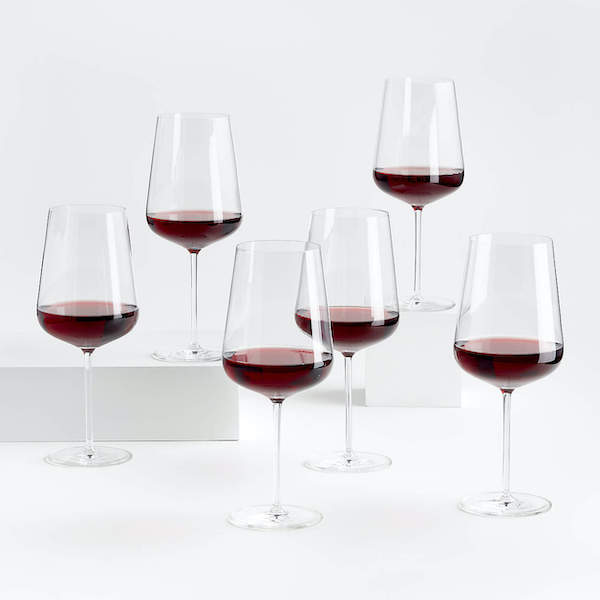 Brides tell me they're still enjoying their wine glasses long after they've said "cheers" at the wedding! Go ahead and register for a full set of red and white glasses. I recommend registering for 18 of each. Keep 12 on hand and 6 stored in the box–you're bound to break a few!
Even if you don't consider yourself to be a baker now, you'll be grateful to have a cake stand to use for future birthdays! You might even consider registering for a crystal one. I don't entertain formally, but the crystal cake stand we received for our wedding adds a fancy touch to at-home celebrations!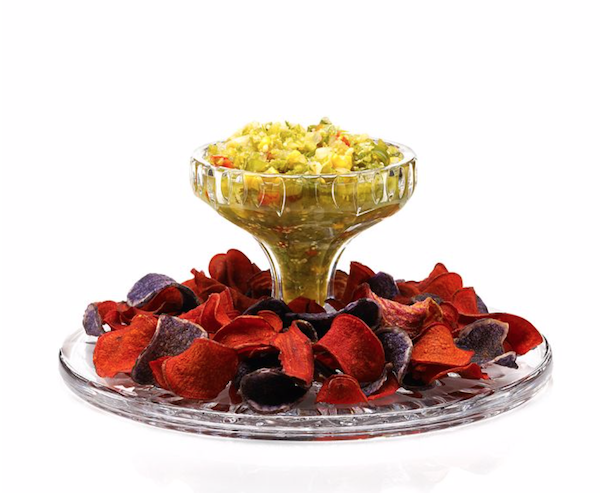 And bonus: you can use it upside down to serve appetizers!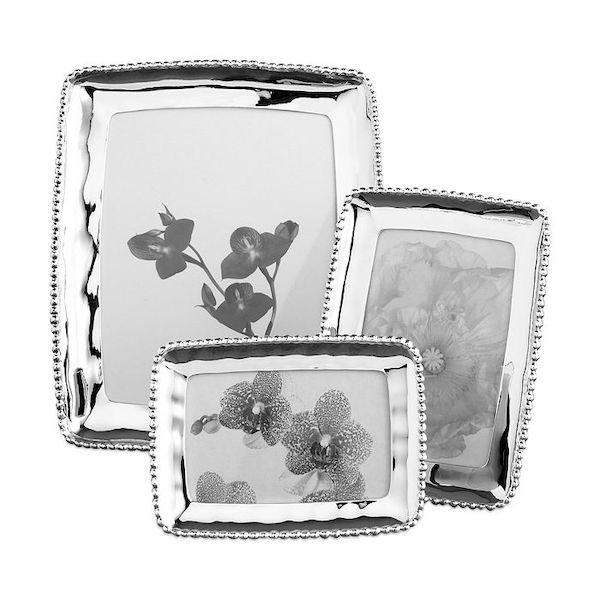 Choose a classic style, and you'll always love your picture frames! I registered for similar Michael Aram frames, and I still love them. Don't hesitate to add to your registry and fill with wedding pictures now, and family pictures later!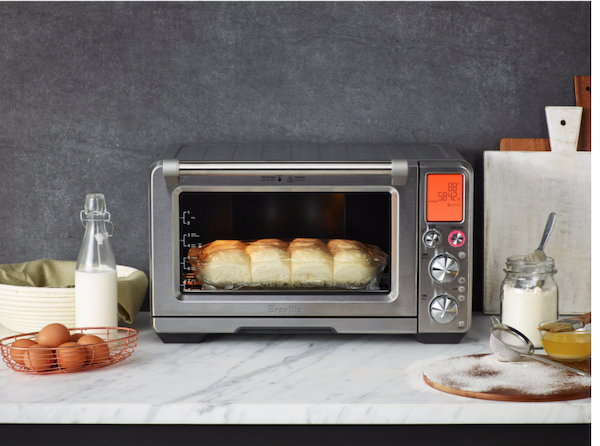 I was surprised by how many toasters are still toasting ten years later! My own Breville Smart Oven is still going strong a decade after my wedding with daily use. We don't just use it for toast, either. You can bake, roast, and even air fry in this smart oven!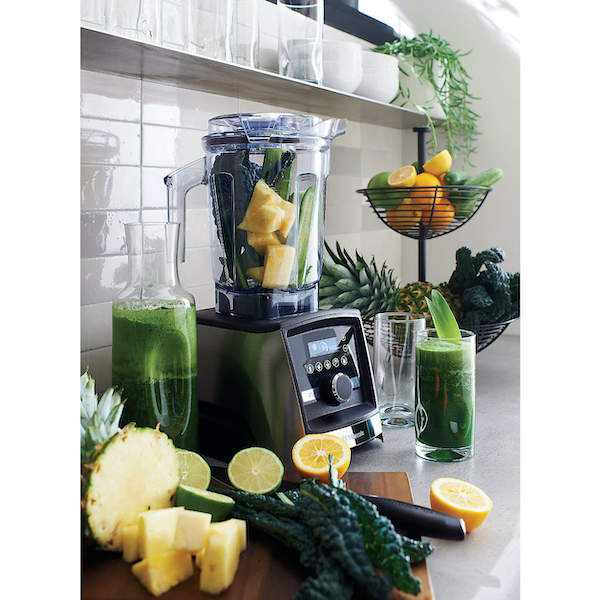 It's a big ticket item that brides tell me is worth every penny and stands up to daily use, even a decade later!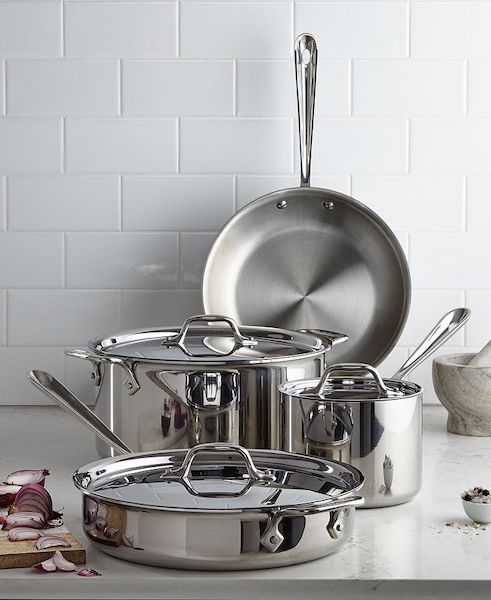 I saved the best for last: one of my aunts told me that she is still using the same All Clad pots she received as a wedding gift–THIRTY YEARS AGO! Whether you go with this particular stainless steel set or a nonstick option, this is one item to splurge on!
The best part about a timeless gift:
Timeless gifts remind you of the giver, over and over again! Almost all of the brides who contributed to this post tell me they remember the person who gave the gifts they're still enjoying. That means that each of these serve a dual purpose: they'll fill your home and your heart!
Ready to Register?
I hope this time-tested list helped you hone in on wedding registry items you'll love and enjoy forever. If you're ready to create on your registry, start by downloading our wedding registry checklist and deciding where you'll register. If you loved the items in this post, the retailers linked are great ones to consider! Then visit our "Create a Wedding Registry" page to get started!