You won't have to worry about a thing when you're prepared for anything with a wedding day emergency kit!
Don't get me wrong — no one wants something to go sideways on their wedding day. But let's be honest, those who show up unprepared usually wind up wishing they were. In the hopes that it becomes your wedding day lucky charm, we've put together our ultimate wedding day emergency kit checklist so you won't have to worry about a thing on your big day.
This is also a great wedding day gift idea if you're a close relative or member of the bridal party. The bride (and anyone else who may need it) will be endlessly grateful for your preparedness. While many of the items below are great for both the bride and groom to have on hand, we've also included a section that's specific to women on their wedding day for good measure.
To keep your shopping as simple as possible, you can find links to all products on the Amazon, Target, and Walmart websites throughout this article. We've also included a handy downloadable checklist so you can stay organized.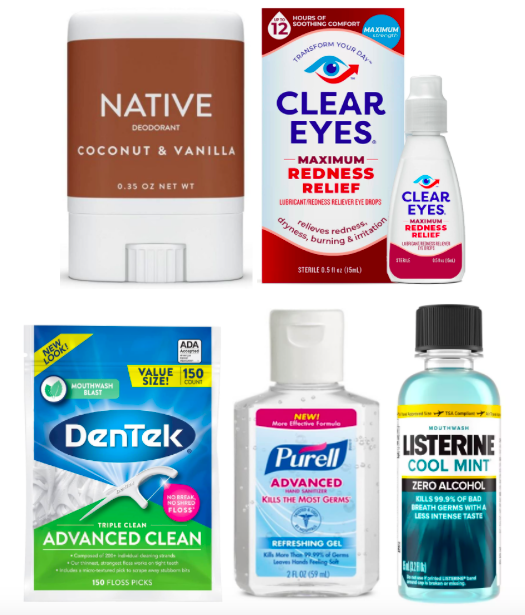 Personal hygiene
Mouthwash — You don't want to show up to the altar with pre-wedding snack breath.
Floss picks — You also don't want to show up to the altar (or any part of your wedding) with pre-wedding snacks in your teeth.
Eye drops — Dry, red, itchy eyes are not on the guest list when it's your wedding day.
Hand sanitizer — Your wedding day is basically alternating between eating and greeting people…need I say more?
Deodorant — This is especially important for anyone who, like me, sweats through all of life's important moments.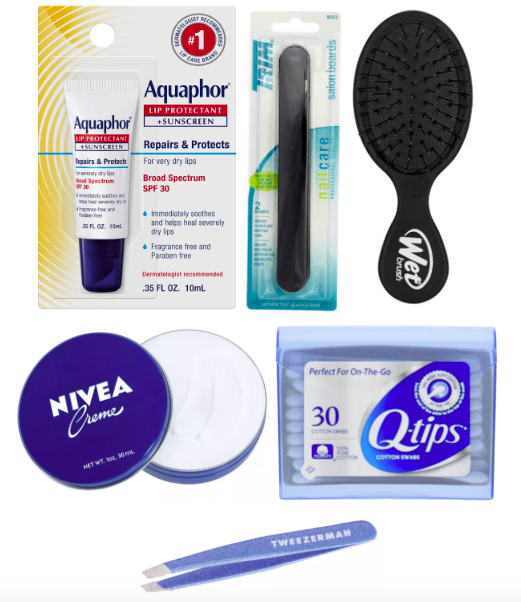 Freshening up
Chapstick — I think it goes without saying that you're going to be kissing the life out of your new husband or wife's lips, so keeping yours prepped is a must.
Q-Tips — There are so many ways a Q-Tip can come in handy, you're just better off with these in your kit than without them.
Hairbrush — From flyaways to straight up tangles, a hairbrush will cut down on the time you spend confronting a hair mishap.
Tweezers — You know those hairs that seem to grow in the middle of your forehead overnight? Yeah…me neither…
Nail file — Jagged or broken nails can cause snags in your expensive wedding attire, so let's just avoid them entirely.
Moisturizer — You'll probably be the only one to super-zoom in on your skin in your wedding photos, but that's still a good reason to keep moisturizer on hand.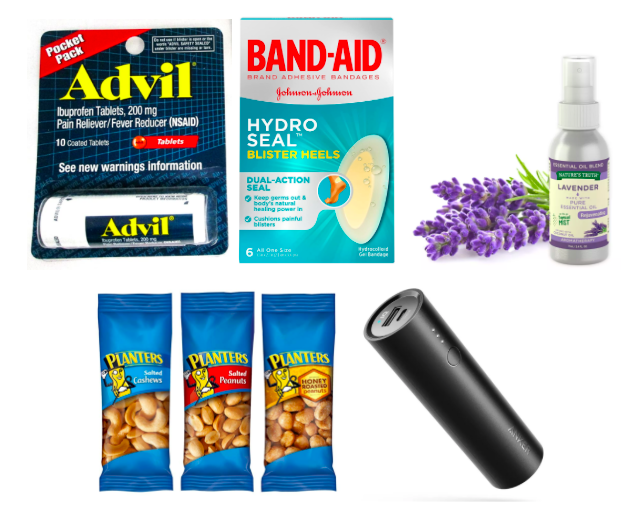 In case of (mini) emergency
Blister pads — Because you don't want to have to choose between dancing all night long and nursing achy feet on your wedding day.
Protein-packed snacks — No one likes a cranky bride or groom, so do everyone a favor and keep a protein-packed snack on deck (think string cheese, mixed nuts, or a protein bar).
Advil — Remember what I said about dancing all night long? Same thinking applies here.
Portable phone charger — Not that you should be worried about your phone on your wedding day, but it's always a good idea to keep a decent charge just in case.
Lavender spray — It's your secret weapon for those moments where you just need to relax.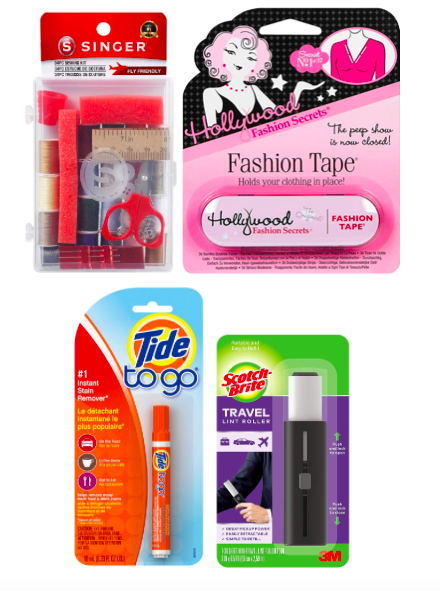 Wardrobe malfunction defense
Sewing kit — If you haven't realized yet, my wedding motto is never stop dancing. A reliable sewing kit will get you back on the dance floor in no time.
Garment tape — This is the best secret to getting your clothes to drape just so without anyone knowing a thing.
Tide To-Go stick — Stains? In your wedding photos? I don't think so.
Lint roller — The one day you're allowed to be super annoying about your clothes being ultra-perfect is your wedding day. A quick pass with the lint roller is always a good idea.
For the ladies
Backup lipstick + mascara — Between the kissing, eating, drinking, and (possible) crying of happy tears, it's good to have a mini makeup kit at the ready.
Makeup wipes — Touch ups are also a lot easier when you've got extra tools to get the job done.
Clear nail polish — Unless you've packed extra nylons, you'll want to keep clear polish on hand in case of a snag.
Tampons/pads — If you've got your cycle clocked to the minute, then this may not be necessary for you. But for everyone else who's been caught unprepared…just do it.
Bobby pins — Who knows, you may want to take down your updo, pin up flyaway strands, or replace a missing bobby pin on the dance floor.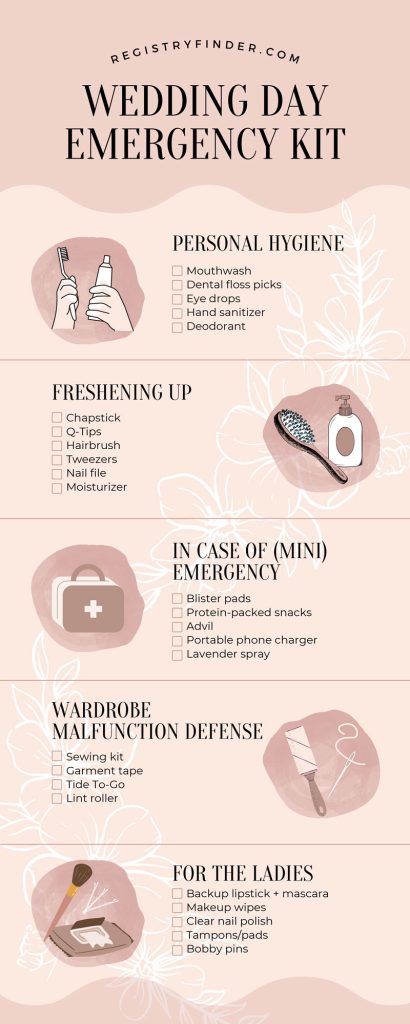 Click here to download our checklist!
When your big day rolls around, you can rest easy knowing that no matter what may happen, you have a solution. And, if you wind up not using a single thing in your survival kit, just consider it a very good luck charm.