Four ways to tell guests what to wear to your wedding
If you're in the middle of wedding planning, your mind is filled with ideas for how to make your big day enjoyable and memorable for your guests. One important element: helping your guests feel comfortable in what they wear to celebrate.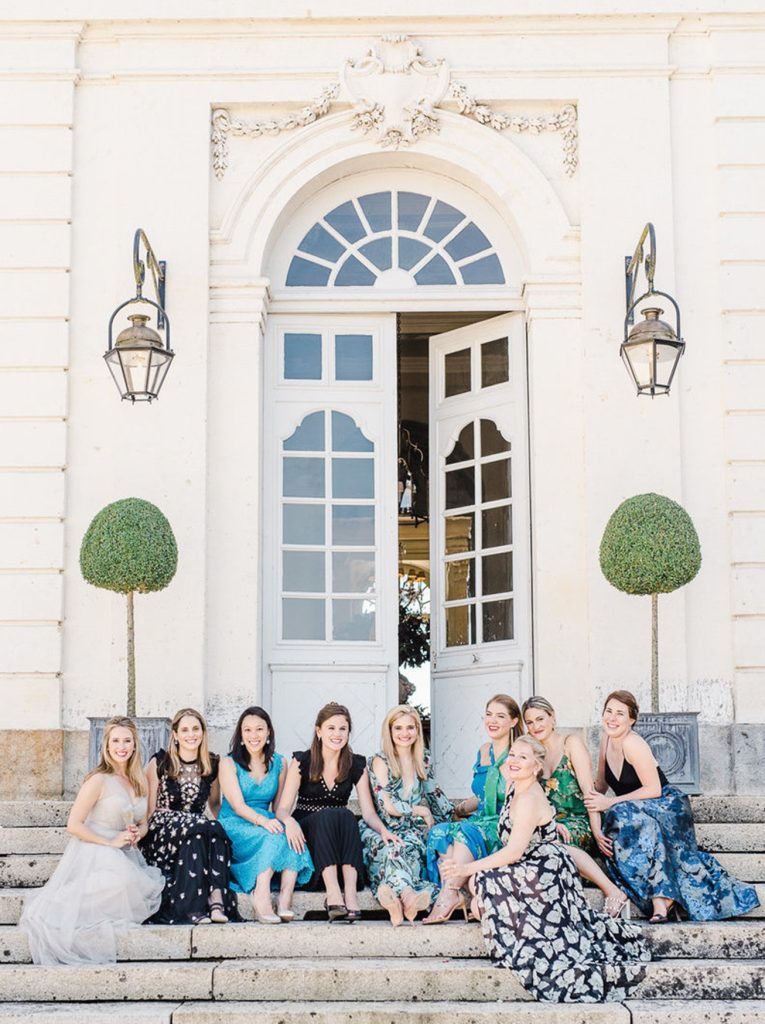 So what's the best way to help your guests get dressed? Read on for four ways to communicate the dress code to your wedding guests, along with quotes and poll results from our @askarealbride Instagram followers!
Option 1: No Dress Code
Surprise: you don't have to explicitly state a dress code. You can let your invitation do the talking! Choose an invite that reflects the theme, formality, and general vibe of your wedding, and trust that guests will dress accordingly based on the invitation style, venue, and time of day of the wedding.
Choose this option if:
Your guests share the same general expectations for what to wear to weddings.
You don't have specific expectations for their outfits.
You're okay with a little variety!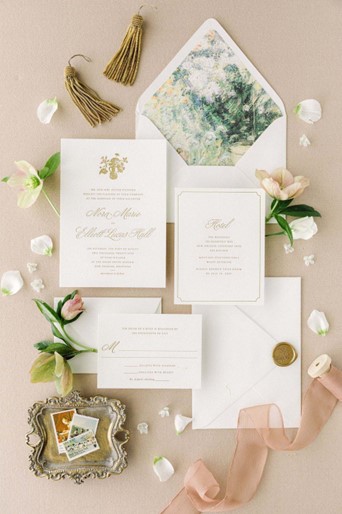 Real Brides Say:
"Say nothing. The venue and time of day should dictate."
"I can usually tell from the invitation whether the wedding is going to be formal or more casual. I also look up the venue. So I don't think I need to specify for my own wedding."
"I don't see the fuss with the dress code. I'm not really worried about what other people are wearing. It's not a fashion show!"
Real Brides Vote:
I asked our real brides: would your guests know what to wear based on the invitation, venue, and time of day? Here's what they said: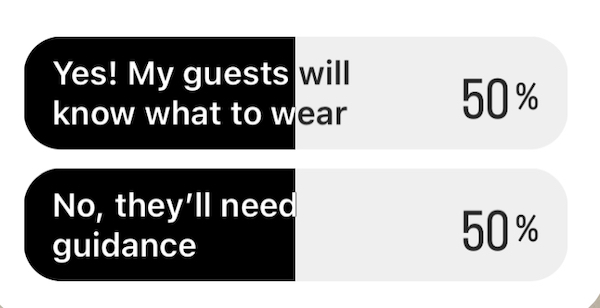 Respondents are split when it comes to trusting their guests to choose their own attire based on the invitation alone. Thankfully, you have more options!
Option 2: Simple Dress Code
Add a 1-3 word description like, "Black tie," "formal," or "cocktail attire" to your details card and/or your wedding website.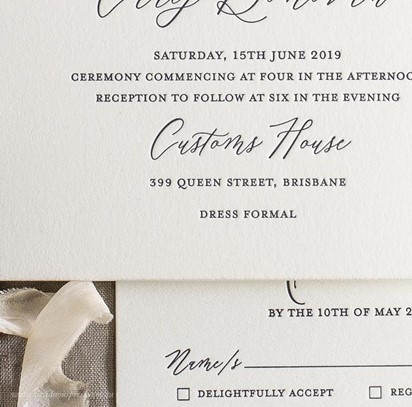 Choose this option if:
You want guests to wear tuxedos and long dresses (black tie must be specified!)
The venue doesn't clue guests in on the formality (for example, your backyard, a barn, or the beach).
You are concerned that guests will show up in casual clothing.
This is not already the norm in your family, region, or culture.
Real Brides Vote:
I asked: are you including one or two words specifying the dress code? Real brides said: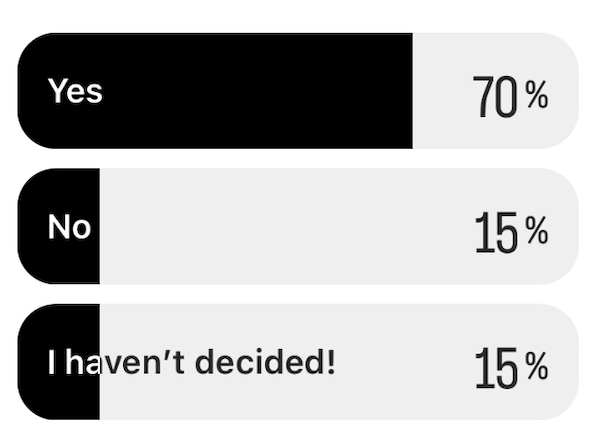 The majority is choosing this option! But a few brides are going even further. Read on for more!
Option 3: Educational Dress Code
In addition to the one or two-word dress code above, add a short definition of what the terms mean. You can include this on your details card, or just add this information to the wedding website.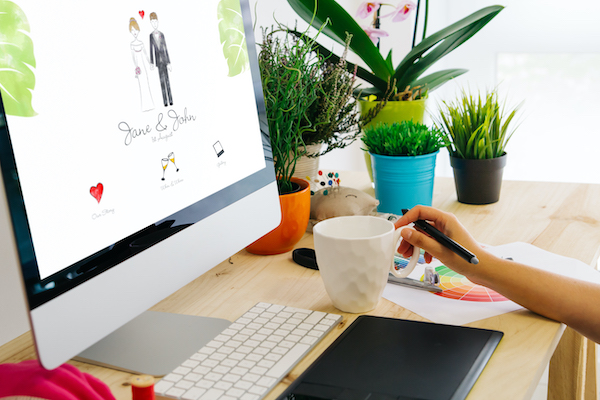 Choose this option if:
You feel guests might not understand the meaning of words like "formal" or "cocktail"
You think guests will actually read and abide by these definitions.
Real Brides Say:
"This is probably only needed if you're inviting a wide variety of guests, some of whom might think formal is a polo, khakis, and crocs (speaking from experience)!"
"Explanation is needed especially when the two families have different expectations regarding the definition of 'cocktail' or 'formal.' My fiance and I are going with cocktail attire…But without some clearer guidance on our website, I know that some of my family might take cocktail attire to mean sundresses and slacks, while my fiance's family would show up very close to black tie formal. So I've decided to specifically define cocktail attire on our website."
A word of caution:
Defining "formal" or "cocktail" for your guests in great detail carries the risk of coming across as patronizing. Ask yourself if most guests would actually find this helpful before you take the time to type it all out! And realize that many guests can easily find advice on how to decode the dress code if they need extra help!
The votes:
I asked: what are your thoughts on defining dress code terms specifically?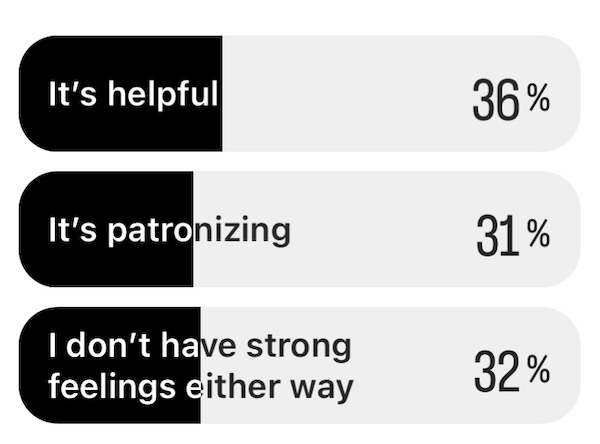 The results are almost evenly distributed. You know your guests best. If you think most would appreciate the detail, you could add it on your website. But if you are only concerned about a handful of guests, word of mouth might be a safer, more effective strategy that doesn't risk offending everyone else.
Option 4: Inspirational Dress Code
It's becoming increasingly popular to share the wedding color palette and ask guests to wear similar colors. Another trend: sharing inspirational photos or themes and asking guests to match the aesthetic, like "Palm Beach Chic," or "Country Glamor."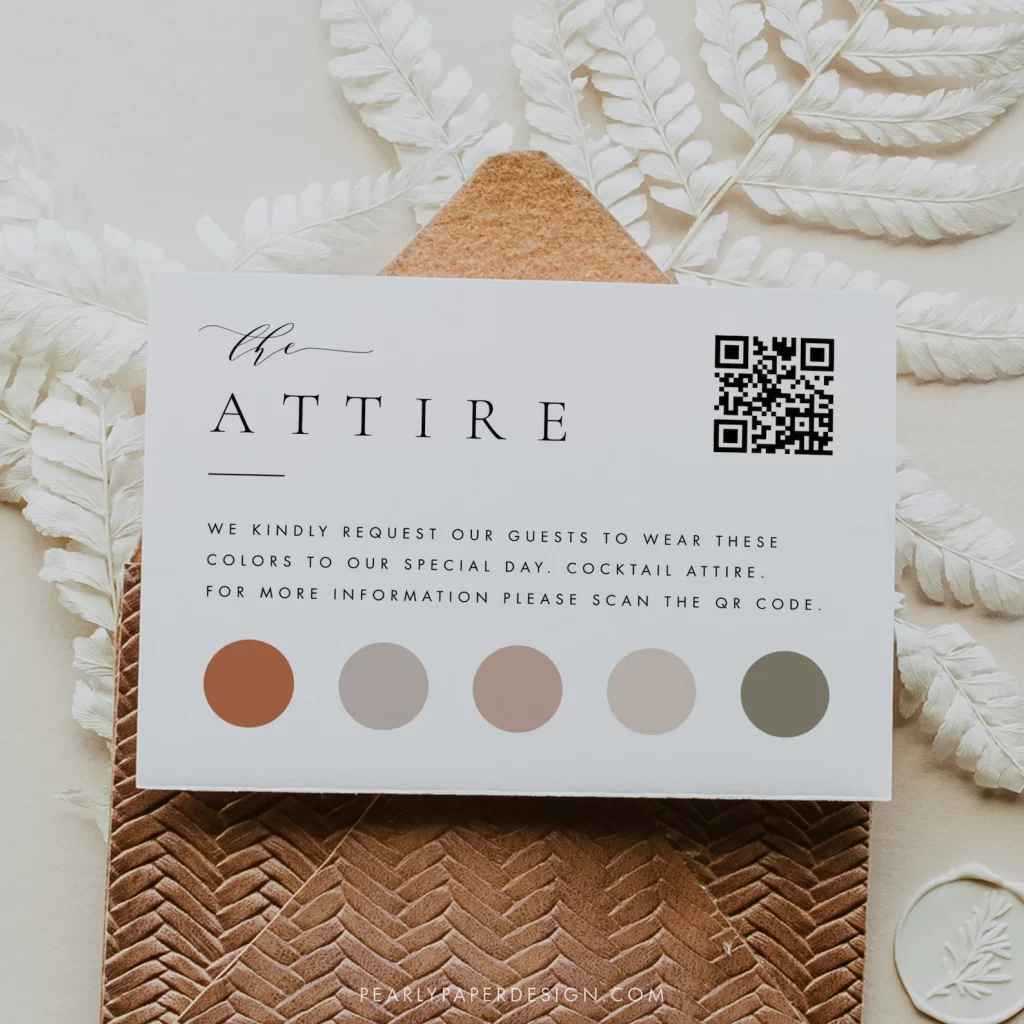 Choose this option if:
You want guests to match the aesthetic/theme of the decor
You believe they'd read and follow directions
You feel comfortable asking them to purchase, borrow, or find outfits in addition to all the other tasks tied to attending a wedding, like purchasing a gift and arranging travel.
The Real Brides Say:
"I love theme parties and get excited to try to style my clothes to fit the vibe. I think my guest will feel the same way!"
Here's one way to include a color code but make it easy on your guests:
"We did include a color code for our wedding, but we made it a different color for how you knew the bride and groom. We made it very optional and included examples of how big or little you could incorporate the color (i.e. use it as your nail or lipstick color or tie or sock color, or just make it the color of your suit or dress). Our guests said they loved it! It was a great conversation starter…and they still rave about the wedding four years later!"
Yet many brides agree with this one:
"Asking everyone to wear the same color is too much!"
The votes:
I asked: what are your thoughts on color palettes and themes for wedding guest attire?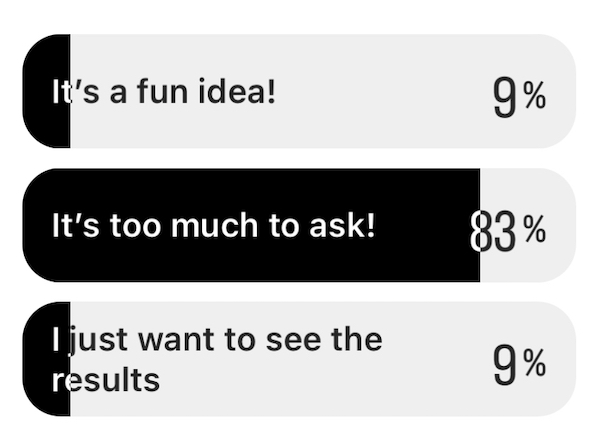 A word of caution…
Your guests are people, not props. A specific, narrow dress code isn't necessary to carry out the theme you envision, and may actually be burdensome to your guests, who are already incurring costs to attend the wedding. Think long and hard before you ask guests to wear a specific color! I would consider using your color palette for your bridal party and design choices only, not asking your guests to carry it out.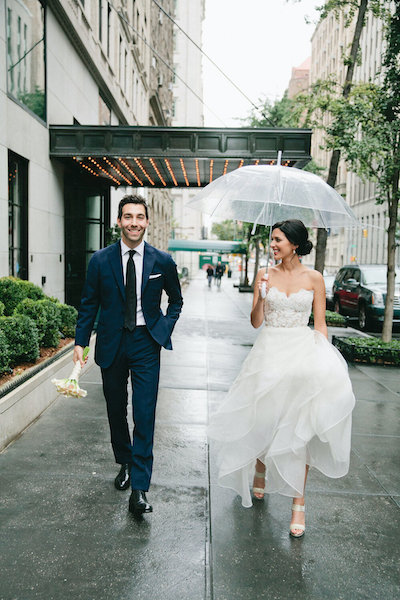 Frequently Asked Dress Code Questions:
Where is the best place to share the dress code?
If the dress code is specific (black tie or a color palette), it must appear on the physical, mailed invitation. You can print it on the separate reception card, or on its own details card.
If the dress code is more of an educational description, you can just put it on your website. But beware: not everyone will read it!
What about footwear?
If your wedding is being held outdoors, guests need to know if high heels could be dangerous! A short description on the website mentioning the terrain is helpful. Word of mouth also works well! Ask relatives and friends to spread the word about wearing flats or boots if necessary.
What if someone shows up underdressed?
If you have a specific relative or friend in mind, ask a mutual friend to reach out before the wedding and guide them toward an appropriate option. If someone does show up in jeans or cargo shorts, let it go–like other wedding guest misbehaviors, there's nothing you can do. Rest assured that unless they're part of a formal portrait, this will just be a memory to laugh about later!
The Bottom Line for Brides: Your dress code should only exist to help your guests!
You might not feel like it's necessary to specify a dress code for your wedding guests–and that's ok! But if you have something specific in mind, or if you fear your guests would feel out of place in what they normally wear to events, adding a short description can be helpful.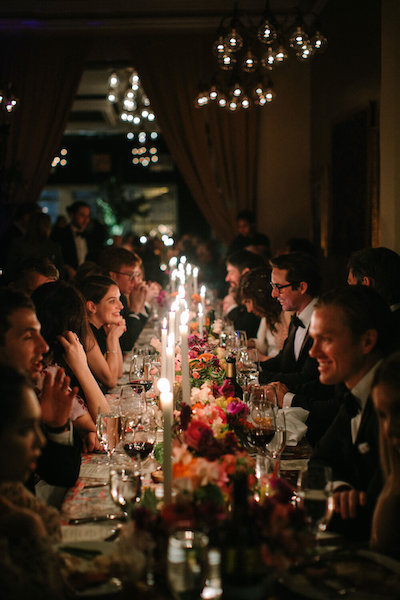 Take it from this real bride:
"To be honest, [dress codes] stressed me out at the beginning, but I've realized that on the day of I'm barely going to notice what people are wearing. As long as they're having a good time and feel comfortable, whatever!
A Note to Wedding Guests:
If you find yourself with questions about what to wear, reach out to a mutual friend or member of the bridal party before you text the bride or groom with questions! And hop to this post on how to decode the dress code for definitions, ideas, and inspiration!
Have a Question for our Real Brides?
Let me know what topic you'd like us to tackle next! And if you're interested in learning more about etiquette, gift-giving, and celebrating in style, be sure to subscribe to the RegistryFinder GiveIt blog for weekly posts on wedding etiquette, bridal showers, wedding trends, and of course, wedding registry guidelines and tips!
Quotations in this post are received from followers of @askarealbride. Quotations may be edited for spelling, length, and grammar or to remove sensitive information. However, we are careful not to alter the intent or content of the question.
Featured Image Courtesy of: Love HairStyles.com