When expecting a second (or even third) child it can be just as exciting as it was with the first. Friends and family anticipate the arrival of baby number two and oftentimes want to show their excitement by throwing a baby shower.
But you may be wondering if you should accept an offer for someone to have a baby shower for you once you've had your first child?
Dear Cheryl,

Should people expecting their second or third child have baby showers? Specifically, if the 2nd child is of the same gender, should that family have a baby shower and expect gifts? Is there basic baby shower etiquette for families with multiple children? –

– Office Co-workers
---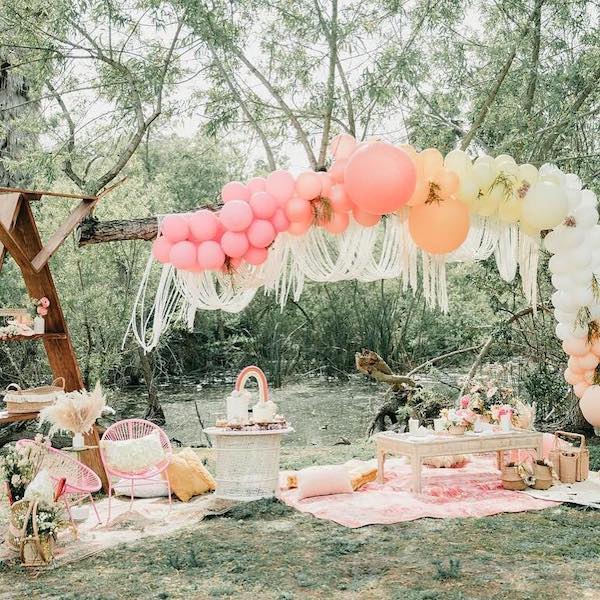 ---
Dear Co-workers,
It is now acceptable to have a baby shower for a second or even third child, even if they are the same gender. Every baby can be celebrated and it's a great opportunity to get together with family and friends.
However, the family having the baby should not be the decision maker. No one should ever host a baby shower for themselves or ask anyone else to, for that matter. If a friend offers to host a baby shower for you, regardless of how many children you have, you have the choice of accepting or declining.
Most people enjoy having a shower for a second baby because there are always new and improved products and gadgets to make the parent's life a bit easier or more fun. Also, if the babies are more than a few years apart in age, parents don't always have all the necessary equipment.
In my opinion, you can never have too many baby blankets, towels and cute outfits. (If you need more convincing that you should have a shower and create a baby registry, check out this blog post.)
If you truly feel you have everything you need, simply tell the friend offering to host how much you appreciate the thought, but you feel uncomfortable having a baby shower when you don't need anything. Of course, some like to throw surprise showers, so in that case you don't really get a choice.
Should the family expect gifts when having a second child?
Like a wedding invitation, a baby shower invitation does carry the obligation of a gift. After all, that is the purpose of the event, to shower the mother-to-be with gifts. So if a baby shower is held, it's safe to say gifts will be expected.
Unlike a wedding invitation, if you don't attend the shower, there is no obligation to send a gift.
As for general baby gifts after the baby is born, no one should ever expect gifts, but when babies arrive, most people like to welcome them with a gift.
Whether you choose to give a baby gift for the second child or not really depends on your relationship with the parents. If you are very close, a baby gift is usually a good idea, but never mandatory.
If you are planning a shower for a friend or colleague that already has a child you may want to consider inviting guests that did not attend a previous shower or making the celebration a bit less traditional.
You can make it a family event and invite spouses and kids.
You can host a "Sip & See" after the baby is born, inviting friends over to see the baby.
Baby shower etiquette is basically the same for each child.
Expectant parents do not host.
It's fine to have more than one shower with different groups of friends, e.g. co-workers and personal friends.
Registry information should not be printed on the invitation, but can be enclosed in a separate card.
If you attend a baby shower, you should bring a gift.
If you don't attend you do not need to send a gift, but may if you wish.
Hand-written thank you notes should be sent as soon as possible, even if the gift-giver was thanked at the shower.
For more details and an expanded list, see our blog posts Baby Shower Etiquette and Who Traditionally Throws a Baby Shower?
---
If you have questions or comments about this post, or about gift giving, bridal shower, baby shower, or wedding etiquette, please comment below or email [email protected]
Questions in this column are received from readers. They may be edited for spelling, length and grammar, or to remove sensitive information. However, we are careful not to alter the intent or content of the question.
Cheryl Seidel is an etiquette writer and the founder of RegistryFinder.com, an intuitive search engine that helps gift givers quickly and easily find online registries for weddings, baby showers, graduations and more.
This post contains affiliate links. We may be compensated if you make a purchase by clicking on one of the links. Thanks for your support!