Southern culture has given us so many of our favorite things: monograms, sweet tea, seersucker and line dancing, just to name a few. Southern tradition harkens back to simpler times of front porch sitting and gathering up all your favorite people for a big dinner around your dining table. Maybe that's why so many of us feel like Southern converts, regardless of where we grew up. We love the simplicity, the familial, that ties Southerners together.
And as if we thought we couldn't love the South anymore, enter the Sip and See. I first heard of Sip and Sees from my friend Allyson, whose church hosted one for her and her newly adopted first baby, Ruby. It was a time for church members, family and friends to stop by and see Ruby and have a few refreshments- it was a hit!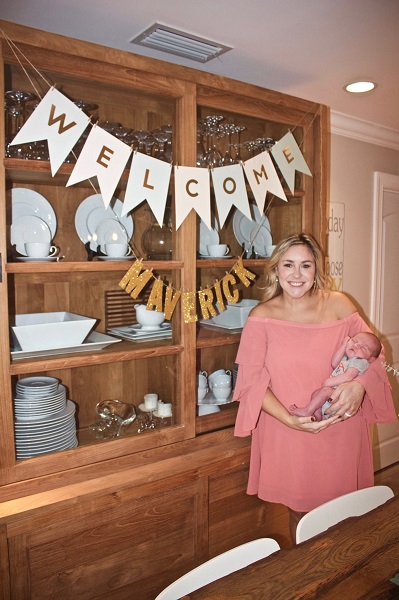 Sweet new baby? Snacks? All your people? Are you as intrigued as I was? I got the inside scoop on hosting an awesome Sip and See from my cousin and fellow RegistryFinder blogger, Christina, and I can't wait to see these gatherings take off all across the country!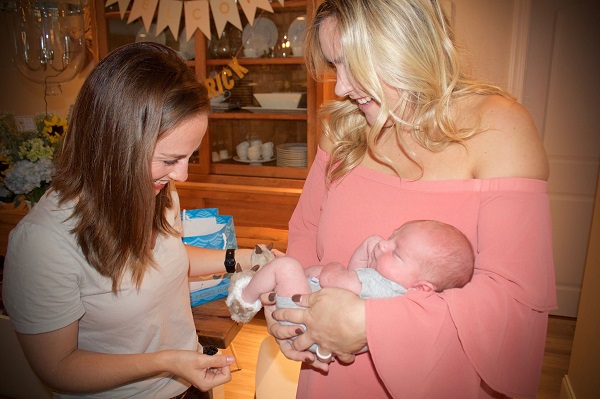 Why You Should Host a Sip and See
A Sip and See is a great way to introduce a new baby to all the people who love them. However, instead of the new mom individually having people in her home, a friend or family member hosts a Sip and See where mom can relax and enjoy time with loved ones without feeling the need to entertain. It's a casual atmosphere where guests can celebrate the new baby without feeling the obligation of a gift, which is especially nice for second babies.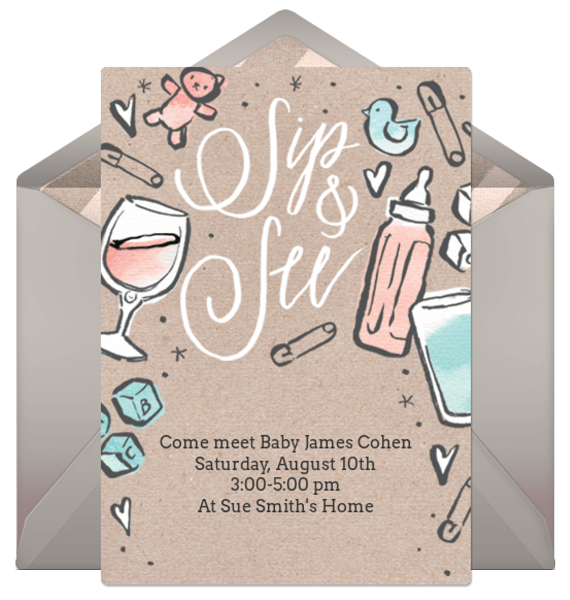 How You Should Host a Sip and See
The key to a well-done Sip and See is keeping it casual. The location could be in your home and the time should be open house style so guests can come and go easily. Choose a date that's soon after the birth (within the first month) so baby is still sleeping most of the time. Consider an evite for invitations from a website like Punchbowl, which offers several adorable options and easy ways for guests to RSVP.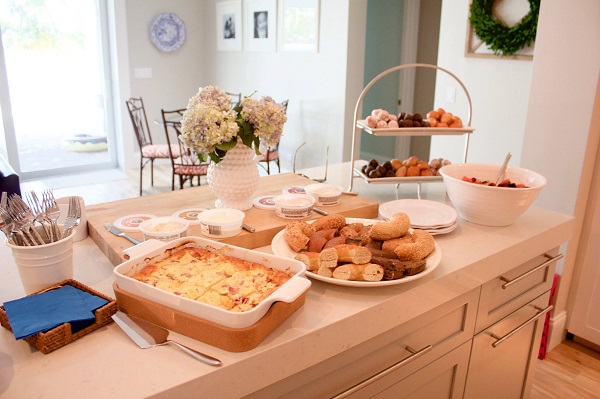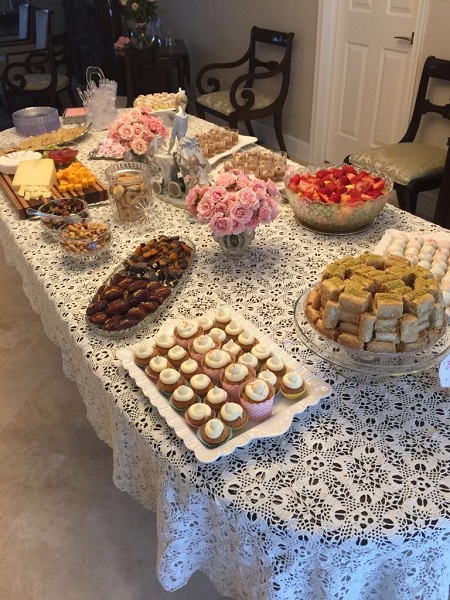 In the name of casual, forego a full meal. Opt instead for brunch finger foods or light appetizers. Some of our favorite food options include egg casseroles, mini muffins, donut holes, fruit platters, cheese boards, vegetables and hummus, nuts and mini cupcakes. You might consider doing a spread of mom's favorite snacks or a waffle or biscuit bar with all the trimmings like syrup, berries, and jam. Need some more ideas? Check out our Sip and See Pinterest board for inspiration.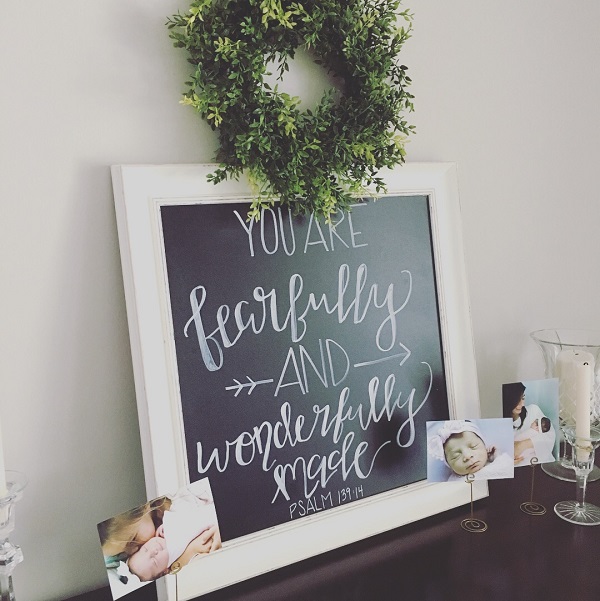 Remember that guests are here to see the new little bundle of joy so keep the decor simple. A spray of fresh flowers–pink peonies for a new baby girl or blue hydrangea for a baby boy–as the table's centerpiece will go a long way. A welcome banner or chalkboard sign as guests enter will make a grand impression without being too fussy.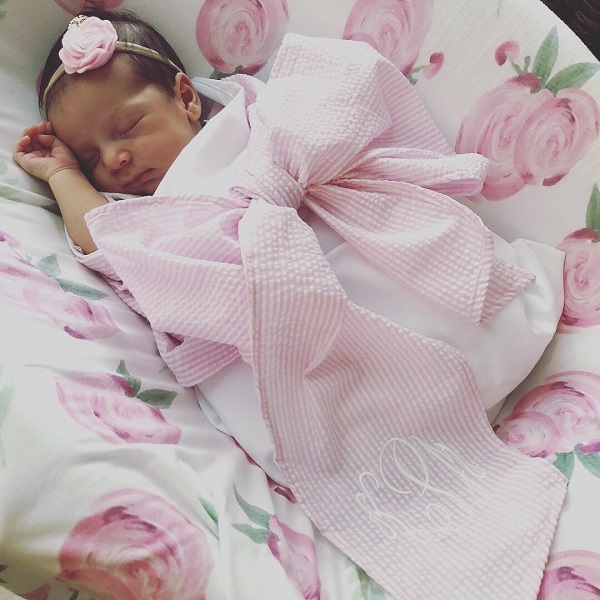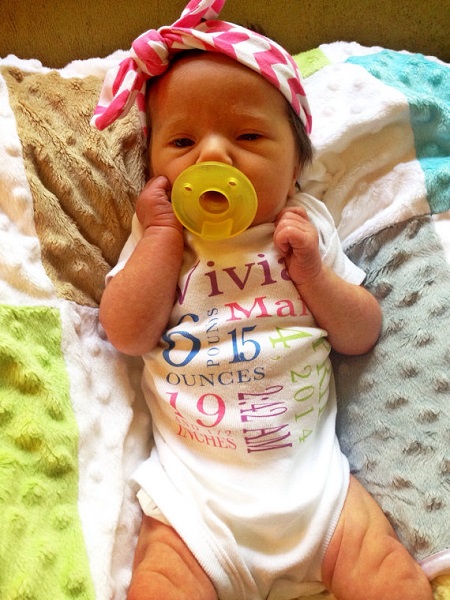 Speaking of seeing the new baby, make the new little one the center of attention. Suggest that the new mom wrap her her bundle of joy in a blanket, personalized onesie or sweet monogrammed bow. If Mom doesn't necessarily want baby passed around all afternoon, this is an adorable way to ensure that they stay put and stay asleep.
Adoring friends and family can't wait to celebrate the arrival of this new little one. A Sip and See is the best way to gather all those loved ones under one roof. It's low-key, easy to host and takes the pressure of gift-giving off the table. Best of all, the new mom will get to truly enjoy all those around her in this relaxed and celebratory environment.
Need some more party planning and event hosting ideas?
Look no further than the GiveIt Blog. Still looking for a gift for a new mom in your life? You can easily find her registry at RegistryFinder.com.