Smaller weddings and virtual showers have become the "new normal" for many 2020 couples. But these modified celebrations can still be a wonderful way to shower the happy couples with love and best wishes while staying socially distant. What are some tips for hosting a successful virtual shower? Who should be included on the shower guest list?
Hi Cheryl,

I am hosting a Virtual Bridal Shower for a couple that got married in a very small wedding a few weeks ago. And ideas on what to do and how to do it?

Thank you in advance,
Mary
---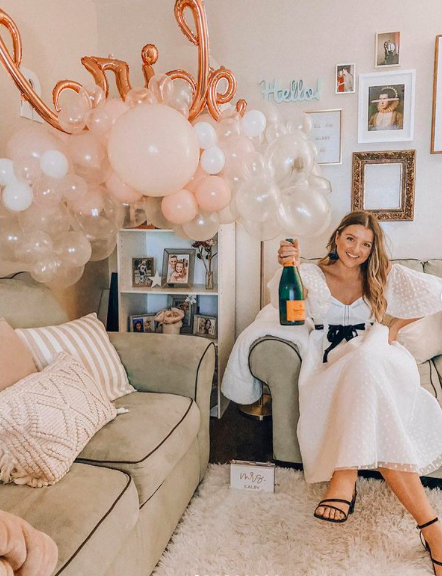 ---
Hi Mary,
Yes, we have several suggestions. Here's a great article from our blog on that very subject – How to Host a Virtual Bridal Shower. It covers everything from how to set it up to fun activities.
I don't know if you have any specific concerns, but I'll throw in some additional tips, just in case.
Normally, the etiquette rule for wedding showers is that only those invited to the wedding should be invited to the shower. If the wedding was confined to immediate family, then we can bend that rule a bit.
I still urge you to exercise caution when compiling your Virtual Shower guest list:
Include only those that you know would have been invited to the wedding (pre-covid).
Include only those that you feel reasonably certain would have attended the wedding (or sent a gift).
Keep the number manageable. You want the bride (or couple) to be able to see and interact with all of their guests virtually. Zoom or other platforms have a limit of how many can be seen on a screen at once.
Since you are doing the Virtual Shower after the wedding, it might be nice to throw in a short video clip of the wedding. If that's not available, create a slideshow of wedding pictures and have the couple say a few words about the ceremony.
Most importantly, have an itinerary so you can keep the "party" on track and moving along. Plan to have the essential activities first, like hearing from the couple or opening presents. Tip: everyone likes to see their gift opened, hoping it will delight the happy couple. You may choose to deviate from your plan if something isn't working, but it really helps to have that list.
Pulling off a Virtual Bridal Shower still requires a lot of work and planning. I hope our article and tips help, and you have a memorable virtual party!
---
If you have questions or comments about gift giving or wedding etiquette, please comment below or email [email protected].
Emails in this column are received from readers. Emails may be edited for spelling and grammar, or to remove sensitive information, however, we are careful not to alter the intent or content of the question.