It's very common to receive an invitation to an "encore" wedding, meaning a wedding of a couple who is getting married for the 2nd and even 3rd time. When deciding on a gift for them you may wonder what is the appropriate amount to spend based on the fact that this is not their first time "around the dance floor."
Dear Cheryl,

My friends are getting married and this is the second time for both of them. How much money should I plan to spend on their gift?

Jim
---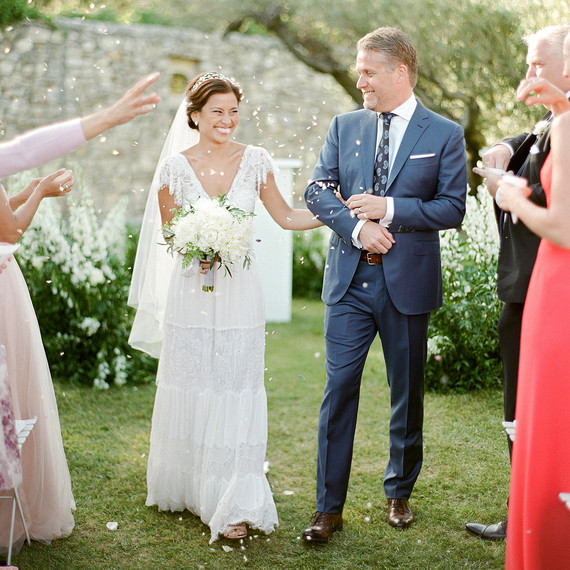 ---
Dear Jim,
These days, there is often not much of a difference in the traditions of a first and second marriage. However, there is a traditional etiquette rule that applies to gifts for a second wedding. If you were invited to a first wedding and gave a gift, you are not expected to give a gift for the second marriage.
Other than that, traditional gifting etiquette applies. If you receive an invitation, it is customary to send a gift, whether you can attend the wedding or not.
The amount you spend is entirely dependent upon your budget and closeness to the couple getting married.
It's often hard to know what to buy for a more established couple. Knowing that friends and family will want to send a gift to celebrate the occasion, many couples getting remarried are now creating gift registries to help guests know what they need or prefer. You can search by name on RegistryFinder.com to find out if they have created a wedding registry.
If they don't have a registry, check out these excellent gift suggestions on our blog post, Wedding Gifts for a Second Marriage.
Some couples that have been married before and are of a more mature age will make it known that they do not want gifts, so you can and should follow those wishes.
---
If you have questions or comments about this post, or about gift giving, bridal shower, baby shower, or wedding etiquette, please comment below or email [email protected]
Questions in this column are received from readers. They may be edited for spelling, length and grammar, or to remove sensitive information. However, we are careful not to alter the intent or content of the question.