Guest lists are tricky, but this is one question that can be answered with clear-cut guidelines.
Hi Cheryl,

My co-worker is throwing a wedding shower for me and has asked me for a list of people to invite. My whole work team will be invited to the wedding, so I will only include female team members on invite list as far as co-workers go.  Who else should be invited? My mom? Sister? Sister-in-law? Future mother-in-law? I'm really unsure and would love your advice!

Thank you!
Grace
---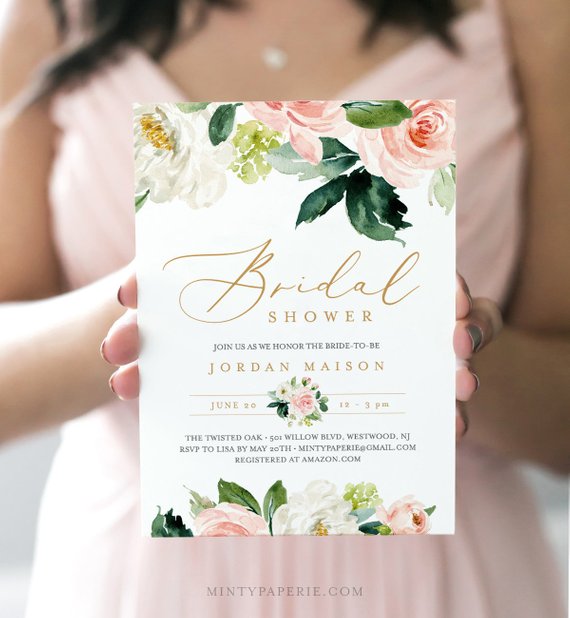 ---
Hi Grace,
Thank you for writing. There are only a few "rules" about who to invite to a bridal or wedding shower. First, be considerate of the host and ask her how many guests she would like to have. She may have space or budgetary constraints.
All of those listed in your email are usually included in any shower guest list. You normally invite your mother, sisters, future mother-in-law, future sisters-in-law, bridesmaids and other close family members such as aunts, cousins and grandmothers (if there are any in your area), along with close friends that are not in your bridal party. You don't need to (and I feel shouldn't) invite those that would need to travel to attend the shower.
The number one rule is that only those invited to the wedding are invited to the shower. You should never invite someone to a pre-wedding event that will  not be invited to the wedding. Since bridal showers are by their nature gift-giving events, it is considered rude to invite a guest to the shower and not the wedding.
Bridal showers should also be relatively intimate gatherings and kept on the smaller side. Most guests enjoy seeing their gift opened. It's part of the shower ritual, so we can all "ooh and aah" over the gifts. If the shower has too many guests, the gift opening becomes long and tedious.
For more information, please see our post, "Bridal Shower Etiquette for All Involved."  If you have any additional questions, please feel free to email me back.
Best wishes for a beautiful wedding and much happiness together!
---
If you have questions or comments about this post, or about gift giving, bridal shower, baby shower, or wedding etiquette, please comment below or email [email protected].
Questions in this column are received from readers. They may be edited for spelling, length and grammar, or to remove sensitive information. However, we are careful not to alter the intent or content of the question.