Today's reader is embarrassed because she is late in sending a baby gift. We've all been there – maybe we forgot, procrastinated, or had a very good reason. Read on for my advice to her.
How long after a baby's birth can we send a newborn gift? We intended to do so and even bought the gift, but due to immediate family health issues it did not get mailed!! Now we are approaching the child's first birthday and are more than mortified. We are also tongue-tied! How do we send the gift in a positive, welcoming way without offering (what would appear to be) a weak excuse?

Feeling awful & embarrassed, Erika
---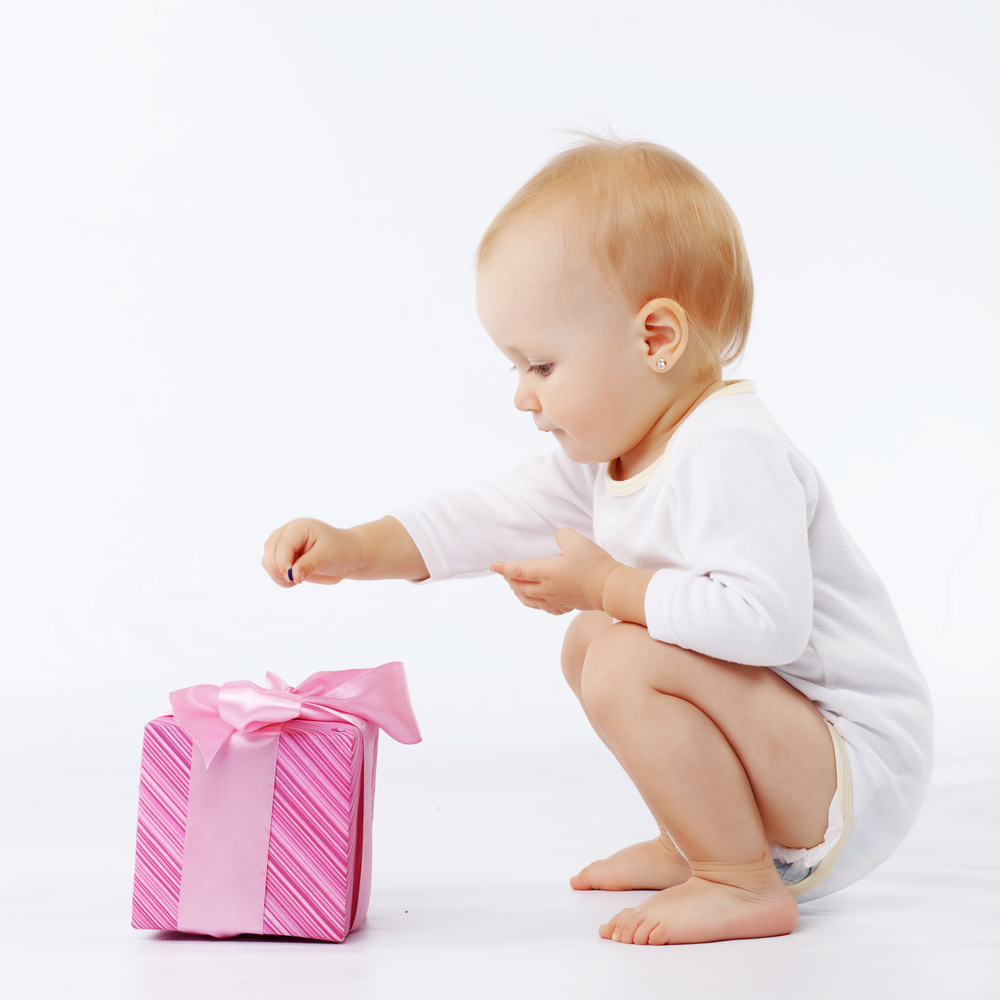 ---
Hi Erika,
Thank you for writing. Please don't feel awful or be embarrassed. This happens to almost everyone, including me. The phrase "better late than never" truly applies to gift giving for weddings and babies.
I'm sure the new parents will understand and it doesn't seem like a weak excuse to me. Simply be honest and offer your apology for the gift being so tardy.
The important thing is that you make the effort and send the gift as soon as possible. Of course, make sure the gift is appropriate for the child's current age. The gift you previously purchased may not work now. The baby registry may not be current, so if you are looking for gift ideas, check out our blog: Toys for Tiny Tots: 1st Birthday Gift Ideas.
Another tip is to be sure and include a gift receipt. You will then feel comfortable that the parents can exchange the baby gift if it doesn't happen to be exactly what they need right now.
---
If you have questions or comments about this post, or about gift giving, bridal shower, baby shower, or wedding guest etiquette, please comment below or email [email protected]. Questions in this column are received from readers. They may be edited for spelling, length and grammar, or to remove sensitive information. However, we are careful not to alter the intent or content of the question.
Cheryl Seidel is an etiquette writer and the founder of RegistryFinder.com, an intuitive search engine that helps gift givers quickly and easily find online registries for weddings, baby showers, graduations and more.