You planned your wedding for months, and while you've been through every checklist the internet has to offer, you probably didn't have a backup plan in mind for a global pandemic and a gathering ban. But you can't let that stop you from marrying the love of your life!
While some couples are choosing to keep their desired location and postpone their wedding until later in the year (or even next year), that might not be the best option for you. So we've gathered a few of our favorite socially distanced, COVID-19 appropriate wedding ideas to give you a head start on re-planning your big day.
Backyard/Living Room Wedding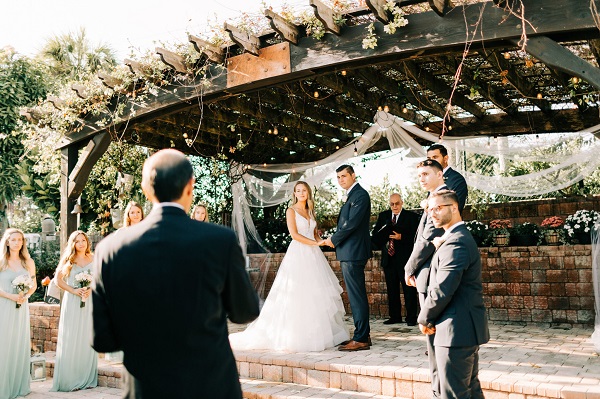 If weather permits, having an outdoor wedding is generally the best choice under the social distancing guidelines. It's easy for your families to spread out and best for all of you to be out in fresh air. If your backyard isn't conducive to this, ask around. We're sure family or friends would be more than willing to open up their spaces for your special day. Consider using similar decorations you had planned for your original wedding day, wearing your wedding dress and having the bridal party just as they had planned as well. Check out this blog for more inspiration for planning the perfect at-home wedding!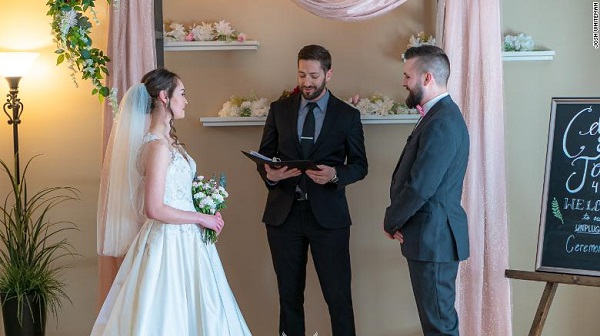 If you live somewhere colder or rainier, the only option may be a small indoor ceremony. We love the sweetness of a wedding ceremony in your childhood home. Set up your living room so that it can include a few rows of chairs, spaced out accordingly, bring in all the indoor plants and get married! Just like with the backyard wedding, wear your wedding dress and have your bridal party dress up as well.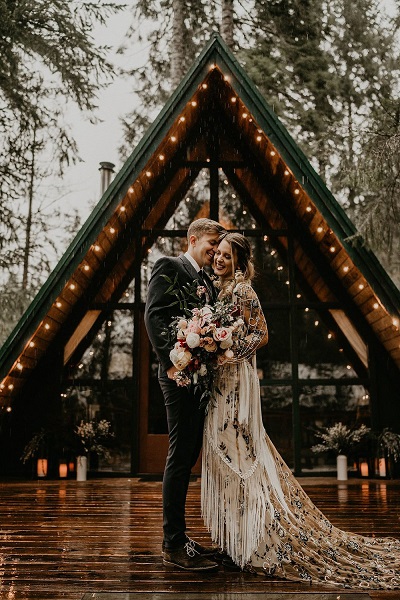 Looking for a change of scenery after being sheltered in place in your own house these last few months? My best friend's sister is getting married at a big AirBnB this weekend with just her close family. When her original wedding venue became unavailable due to COVID 19 gathering restrictions, she needed a place to celebrate her wedding! Since she didn't need as big of a space as a wedding venue would accommodate, the AirBnB she chose with beautiful outdoor property for an intimate ceremony was the perfect choice. 
Drive-By Wedding Parade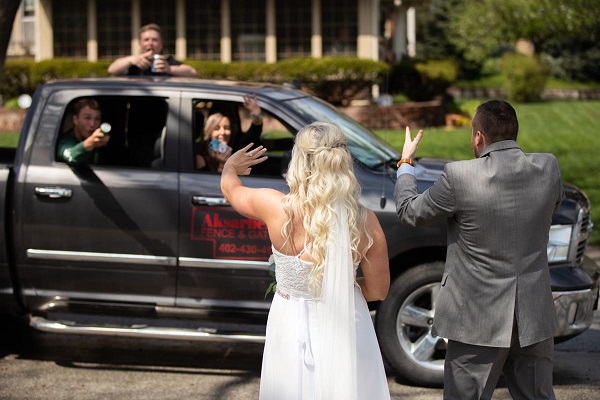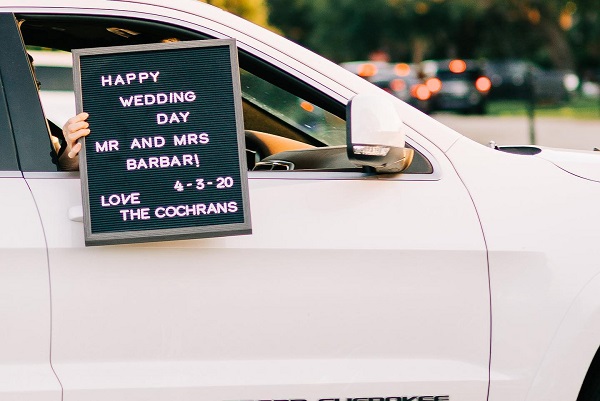 I don't think I'll ever grow tired of the COVID parade celebration. It translates across so many milestones–birthdays, graduations, showers, weddings–and can stand on its own or be added to any other kind of celebration. Have a small ceremony at home and then have friends and family drive by to give their well wishes. Or hop in your getaway car, (decorated of course, and bonus points if it's a convertible or has a sunroof) have someone else drive and swing by the homes of your extended family and friends so they can see you in your wedding best! You could even choose a central location for friends and family to gather in their cars so you can drive by them all at once. 
Classic Elopement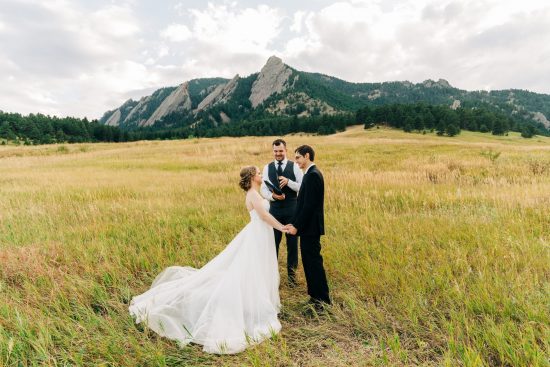 Remember all the times during the wedding planning process you joked about how much easier this would all be if you eloped? Well, be careful what you wish for! This is the perfect setting for a classic elopement. Just you, your beloved, an officiant, your parents or a set of witnesses and a beautiful backdrop. Or a cheap flight to Vegas and a wedding officiated by Elivs, like this couple – using social distancing of-course.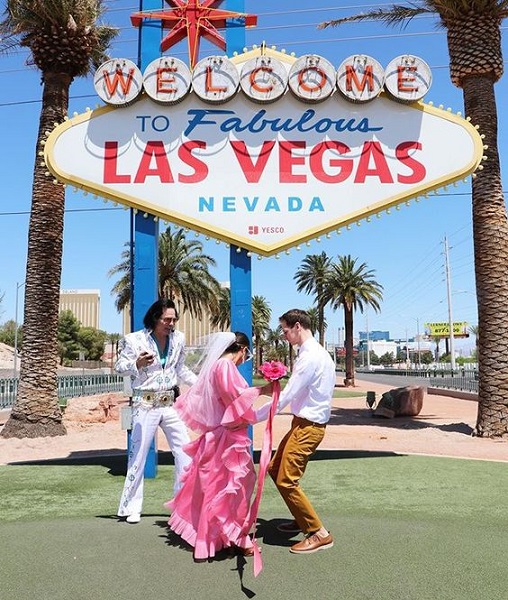 Drive-In Wedding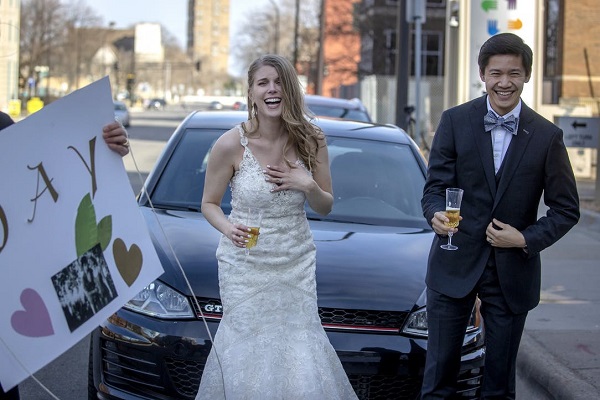 Want to include more than just the cleared 10 people? Find a spot (a large piece of property, the local fairgrounds, a drive-in movie theater or parking lot) where you can invite family and friends to drive up in their cars and celebrate your nuptials with you! Everyone stays in their cars, but they still get to see in real time the moment you become husband and wife. 
Don't Forget The Details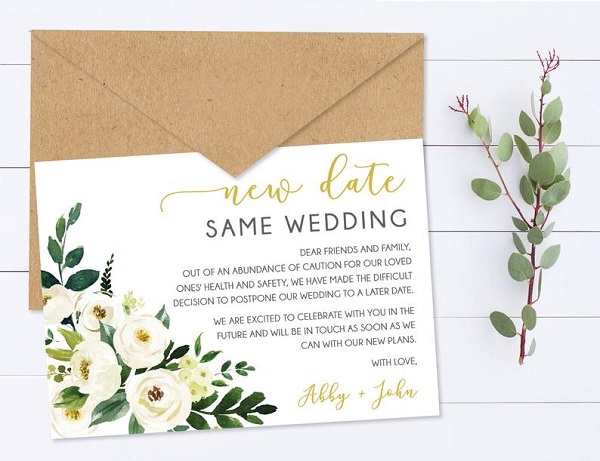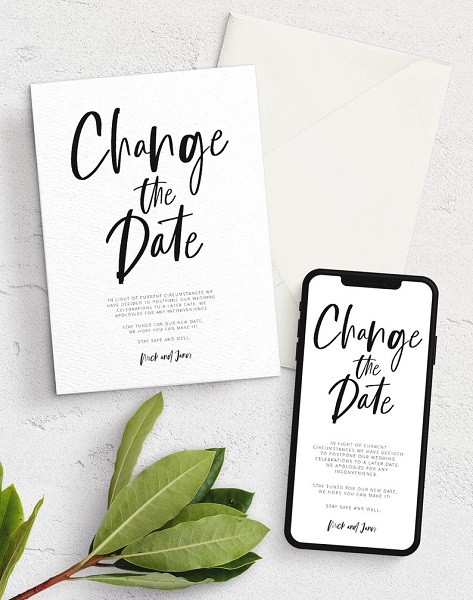 Once you've chosen your new venue and possibly new date, don't forget to keep your guests in the loop. Chances are, you'll only be able to gather with your immediate families so send out an evite, a new wedding invitation (if you plan to continue the celebration at a later time at your original venue) or a digital postponement announcement. If you're planning a parade or a livestream, add those details to your new announcement. 
Keep your bridal party and guests (and yourself!) safe and free from fear with these pretty face masks from Plum Pretty Sugar. You love them for getting ready robes and bridesmaid dresses, now they're making even the most essential item for a COVID wedding something to remember.  
Don't forget your marriage license! Regardless of your change of plans, you'll still need this to make the whole thing legal. Check out the restrictions in your state, keep tabs on when courthouses are reopening and adjust your wedding date accordingly.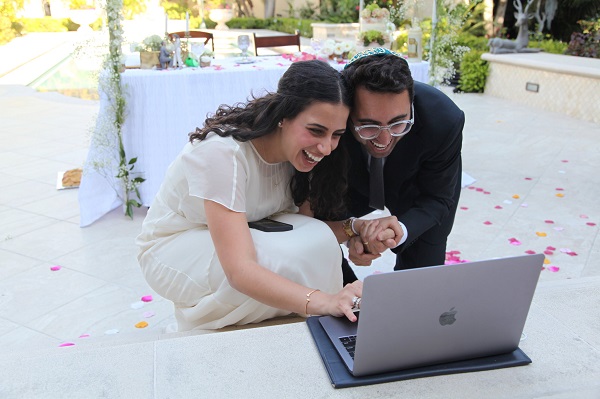 If you can, we love the idea of live streaming your COVID wedding for all who were planning on attending. You can do this easily on Facebook Live (create a private group where you can invite all your guests and stream live from there) or you might set up a Zoom or Google Hangout if you want guests to interact.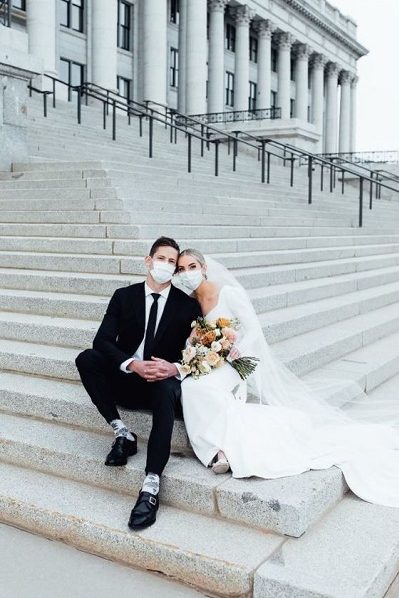 No matter what, you're going to want these memories forever to share with your kids and grandkids so don't reschedule your photographer and videographer. Make sure they're both around for the whole day and that they capture the COVID specific details that are making this wedding day unique. 
Your wedding is going to be a day you never forget–for reasons beyond what you may have originally imagined a few months ago when you started the planning process. You may have to postpone the big party or pick and choose the traditions you keep during your smaller, COVID appropriate day, but that doesn't change your wedding's focus. You and your groom. The start of your life together. Despite the different backgrounds and circumstances than you envisioned, soak all that up. Enjoy the day. Focus on the sweet moments. 
If you need to finish up your registry, you can do so much online!
Check out our GiveIt blog for checklists that will ensure you cover every aspect of your new home. You can also point your guests to your wedding registries all in one place at RegistryFinder.com.