Since having our son last fall, date nights have looked a little different for me and Jon. We have a great crew of babysitters who love our boy, but with no family in town the babysitting line on our budget is pretty hefty each month.
Even before COVID 19 and quarantine, we knew we needed to get creative about date nights. Both of us feel so strongly about the importance of dating each other, but usually at the end of a long day of working full time jobs, feeding, changing and getting a newborn to sleep, it was easiest (and honestly most relaxing) to veg out in front of Netflix.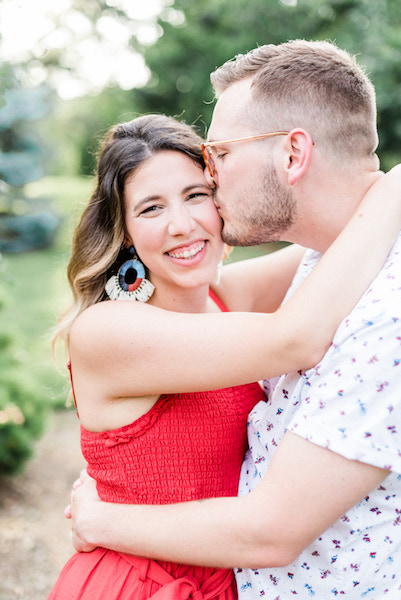 As our son has gotten older and established a predictable routine, it's become easier to plan our dates. We still go out sometimes (last week we took a Five Guys burger picnic to the park and drank milkshakes on our drive home), but we've also elevated our at home date nights to feel more like what they really are: date nights, quality time together.
I asked some of our Real Moms to share their best tips for creative dates at home and I think you'll be inspired to try one or two this weekend!
The Classics
There's a reason going to dinner and a movie is a classic date night idea: there's something in it for everyone. We love these classic date night ideas that can be adapted for home and for anyone's tastes!
Take Out and a Movie
This one was especially easy during quarantine because so many of our favorite restaurants were doing take out (some even included adult beverages! So fun!). We loved this because it made us try restaurants we normally don't think about when going out and we were usually supporting the local spots in our neighborhood! Over the last few months, we've seen movies we wouldn't have gone to the theaters for–because they've been available on demand right from the comfort of our couch.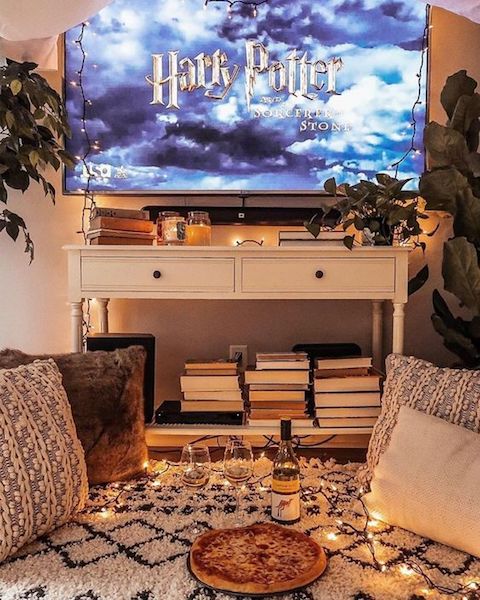 If you want to try this date, try this: make a list of some local spots you've been wanting to try and keep it in your phone. Next time it's date night, you have to choose a restaurant you haven't had before.
If none of the on-demand, direct to home movies are for you, we love consulting lists that boast things like 22 Date Night Movies That Won't Put You Both to Sleep or 60 Best Classic Movies to Stream Right Now. Keep the lists on your phone and cross off what you watch so you're always trying something new!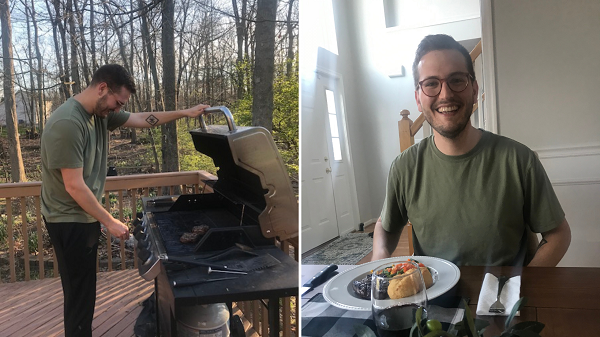 Fancy Dinner
So maybe you can't make it to your favorite steakhouse or fancy restaurant, but you can still recreate the experience at home. Pick up some quality steaks (or lobster or shrimp) and recreate your favorite restaurant sides for a romantic evening in.
Don't forget to light a few candles and open that nice bottle of wine you've been saving for a special occasion! Jon and I love getting Omaha Steaks delivered to our house when they run a special and we keep them in our freezer until a fancy dinner date night in. Then we fire up the grill, add our steaks, cook up the delicious sides and desserts they always include and enjoy a little out-of-the-norm dinner with a glass of wine.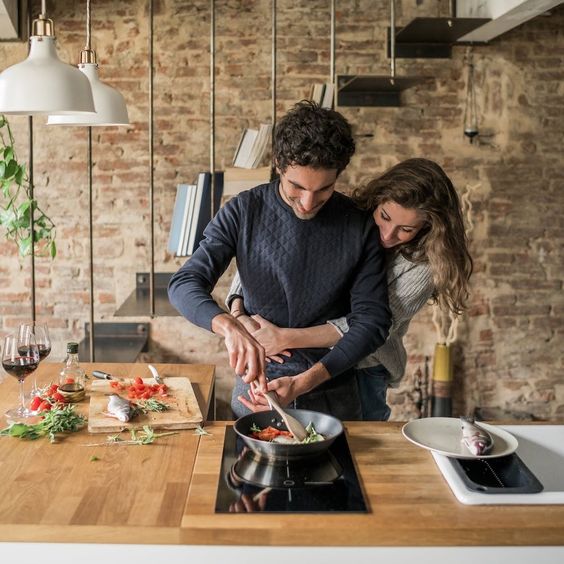 Real Mom Hannah T. suggests trying a food delivery service like Blue Apron or Hello Fresh. "We love making Hello Fresh meals together and setting our outdoor tables all cutesy." Remember all that pretty china and those linen napkins you got for your wedding? Put them to your use in a room you're not usually in. Set your dining table with your best or, like Hannah suggests, utilize your outdoor table for a change of scenery.
For the Foodies (And Wannabe Foodies)
Growing up, my mom had a sign over our kitchen table that said "The best memories are made when gathered around the table" and, as cheesy as it might be, I couldn't agree more. Set up one of these food-centric dates at your kitchen table, dining table or kitchen island and you'll love the conversation that flows and the memories made.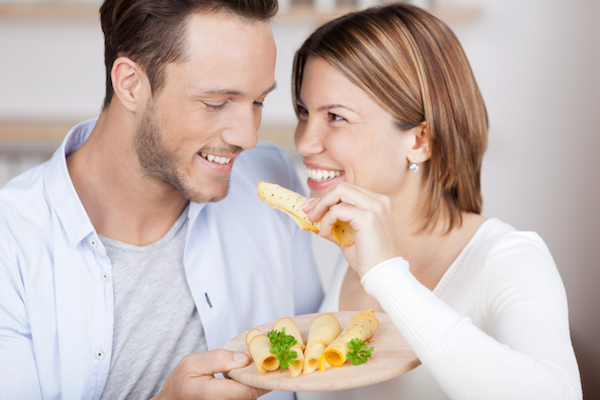 Blind Taste Test
Remember the debate between the Chickfila chicken sandwich and the Popeye's chicken sandwich? Can you really taste the difference between Coke and Pepsi and the store brand cola? Which brand is the very best for grocery store ice cream? Which fast food chain delivers the best french fries? It's up to you and your spouse to answer these questions for good! Grab a few chicken sandwiches (or any fast food comparison of your choice), pops and ice creams, set up in the kitchen with pieces of each, some homemade scorecards  and a few blindfolds and start tasting.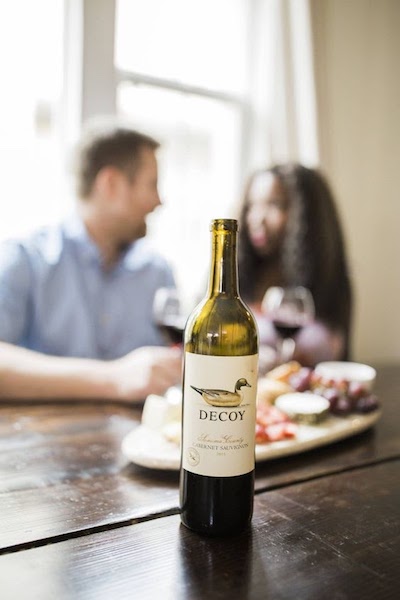 Wine Tasting
Even if you're not yet a wine connoisseur, you can enjoy an at home wine tasting. Select a few bottles at the store (I like crowdsourcing ideas from my friends and followers on social media since I have no idea what I'm looking for in a bottle of wine!) and set up a tasting station in your kitchen. Follow the four basic steps of wine tasting–see, swirl, sniff and sip–and you might find a new favorite blend or bottle!
Make it extra fun with these instant download score cards from Etsy seller, San Francisco Crafts. The best part of wine to me is the cheese so don't forget to stock up on some charcuterie basics. Charts like these from Buzzfeed will help you know exactly which wines to pair with which cheeses.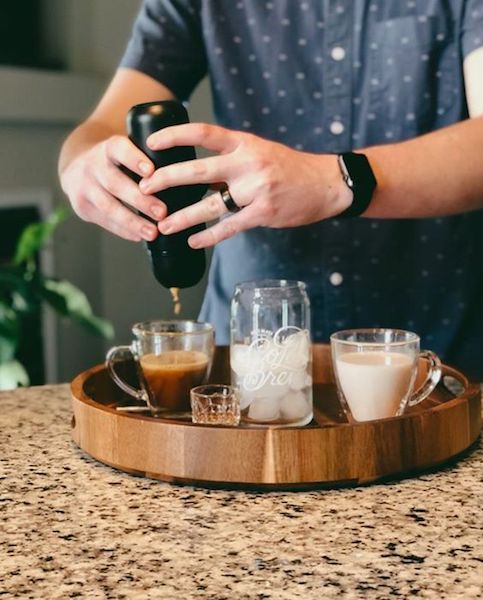 Barista and Bartending Night
For some nights in, you don't even need the full meal. My friend Becky C. (not yet a mom, but a newlywed with a lot of great at home date night ideas) says she and her husband love looking up new cocktail and coffee recipes (her husband is a former barista) recipes to try at home.
They mix it up in the kitchen and then have their drinks on the patio after dinner. They even held a little contest between the two of them to see whose coffee was the best. Next time you're out at the store, pick up some fun syrups, (Becky suggests lavender for a delicious lavender latte), drink mixers and a coffee or alcohol you haven't tried yet. For best results, we suggest also investing in a milk frother, cocktail shaker and a variety of mugs and glasses.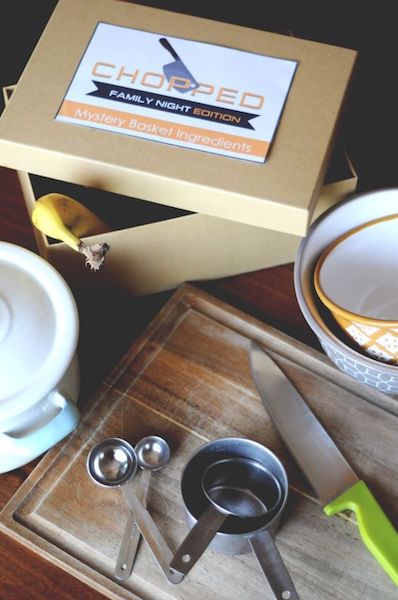 Chopped
Bring a little competition into the kitchen with a night of Chopped! If you've seen the show on Food Network, you've got the basic gist: fill a basket with random ingredients (some weirder than others) and choose whether you're going to both cook up either an appetizer, main course or dessert. Set the timer for 30 minutes and let the games begin. Frugal Minimalist Kitchen has a whole list of ingredient ideas for your at home Chopped challenge.
Themed Dates
Nothing elevates an at-home date night like totally (or mostly) transforming your home! Take a look at these different themes that are easy to create with what you've already got or what you can quickly order for next day Prime delivery on Amazon.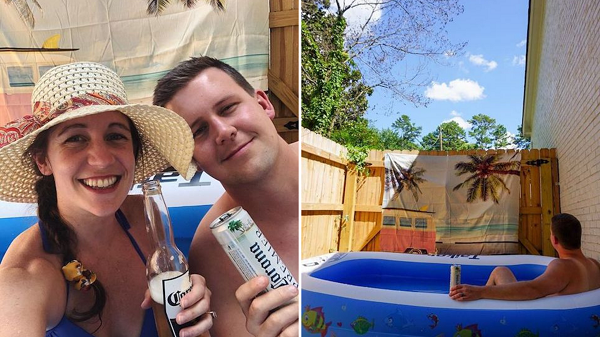 Beach
If you're beach vacation was cancelled this year, don't let that stop you from bringing the fun of the beach as close as possible to your home! This is a great at home day date idea that can look any way you like it. Find a big inflatable pool, break out the beach chairs, set up a tiki bar and pick up your favorite beach snacks. You can even make your favorite beach drinks (like pina coladas and daiquiris) right at home. Add in a great beach day playlist and you're all set for some fun in the sun.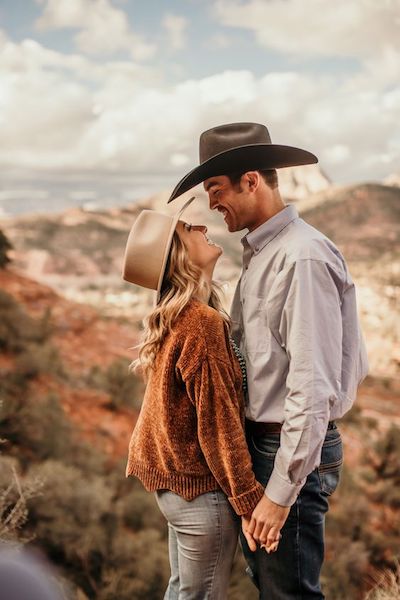 Country
One of my favorite memories with Jon is a vacation we took to Nashville with some of our friends a few years ago. We found the best rooftop bar downtown that overlooked the river and danced the night away to the best country hits! Real Mom Chrissy B. suggested this country bar themed date night and it would be so easy to recreate that night right at home.
Cue up the top country songs, mix up some fun bar drinks (Jon loves anything bourbon and I love spiked lemonade, two drinks we had that night on vacation) and break out your best western gear. If you're really into it, learn a few moves to the country two step or a few different line dances on YouTube!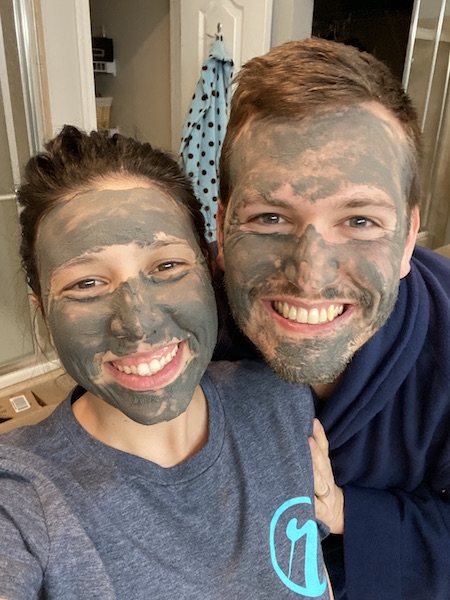 Spa
Who doesn't love being pampered? Get the kids to bed and then get into your comfies: a waffle robe and slippers if you've got them. Turn on a relaxing playlist (yes, there is actually one called Spa Treatment) and start with a charcoal face mask.
My brother-in-law swears by this portable massage gun (it was created for NBA athletes to use in between plays to loosen up their muscles), it comes with several attachments for hand, back, neck and feet massages and it's the perfect addition to your spa night.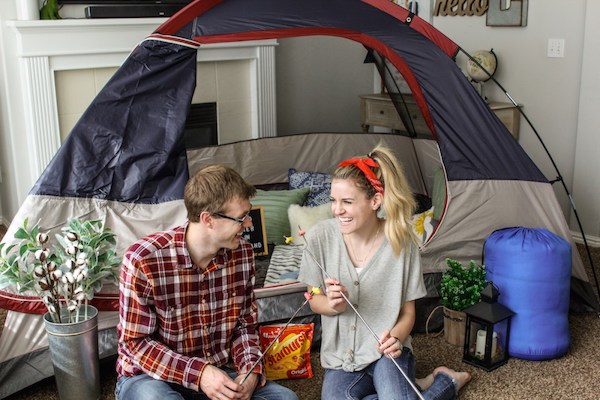 Camp Out
I married someone who loves camping and getting me to camp has been a continual journey in the last five years of our marriage. I always tell Jon that I love the activities of camping, but just can't get on board with the shared bathhouse and no air conditioning parts of it. However, a camp out themed at home date night would check all my boxes.
Create a fort inside your living room with an air mattress and twinkle lights or if you're really hardcore, set up your tent and air mattress in the backyard. If you've got a fire pit, roast hot dogs and smores outside or create your own tabletop s'mores bar at your kitchen island. Play cards for lantern light, read old western stories aloud (Jon suggests his family favorite, anything by Louis L'Amour and stay up late to star gaze.
We've all heard the value of the weekly date night. But 2020 and parenthood has definitely forced us to get more and more creative in the quality time department. No matter how you spend your date night this week, we're challenging you to think outside the Netflix box. Try one of these at home date nights and let the fun begin!
For more creative answers to some of your biggest questions, our Real Moms have taken to the GiveIt Blog and you'll love what they have to share.