Entertaining is one of my favorite parts of the holiday season. I love having friends and family in my home to enjoy delicious food and good company. We've teamed up with Bed Bath & Beyond to ensure that you're equipped and ready to host your own holiday gathering. You may be having 10 or 100 guests for a casual lunch gathering, a sophisticated dinner party, a Christmas Day brunch, or a New Year's Eve celebration. Whatever the occasion, be sure you have these items on hand and check out the helpful tips and recipes that we've included below.
Serving Dishes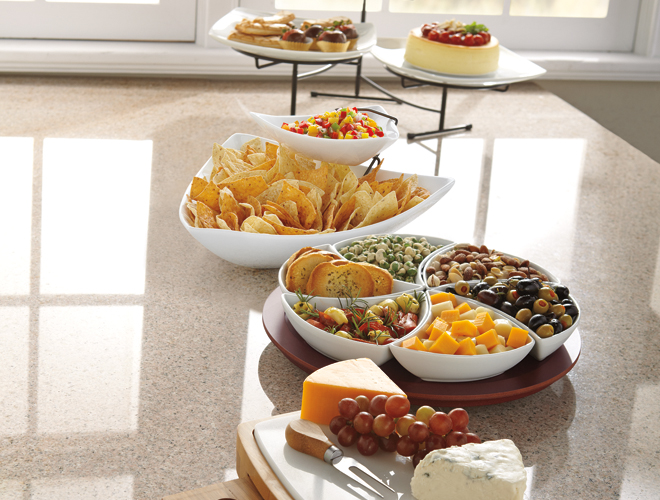 Presentation is everything, right? To set the perfect buffet, laden with lots of sweet and savory goodies you'll need a variety of dishes- think large platters, bowls and chip and dip sets. Be sure to add some height to your table with tiered servers and footed cake plates. Here's an extensive checklist of all the dishes you'll need to serve your holiday meal in style.
Serving Utensils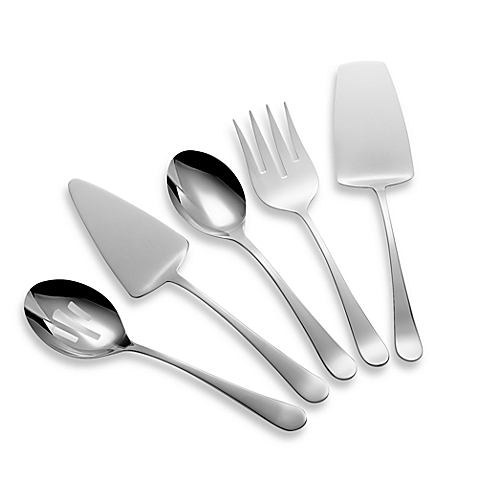 Once you have your buffet set out, make sure that you have serving utensils for each dish. We love the Windermere Serveware Collection which has forks, spoons, servers, ladles and tongs in a variety of shapes and sizes. If you're having a large crowd don't forget to read these other tips setting up a buffet!
Centerpiece Bowls and Candle Holders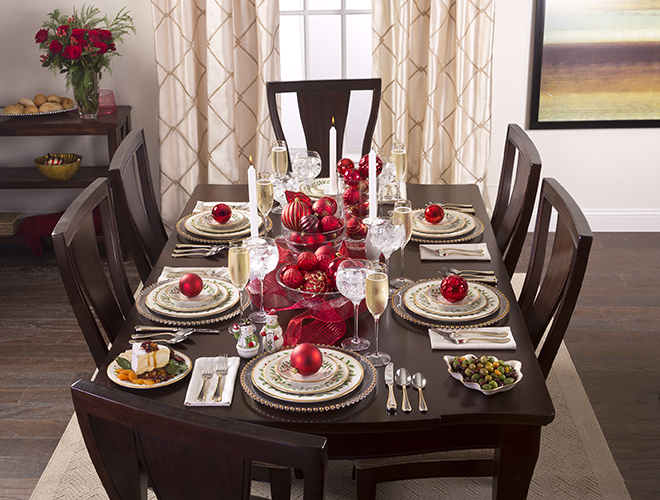 Create a simple centerpiece using a mix of vases, bowls and candles. The gorgeous tablescape pictured above is easy to create– it incorporates bowls filled with Christmas ornaments flanked by pretty candles.
Beverage Pitcher or Dispenser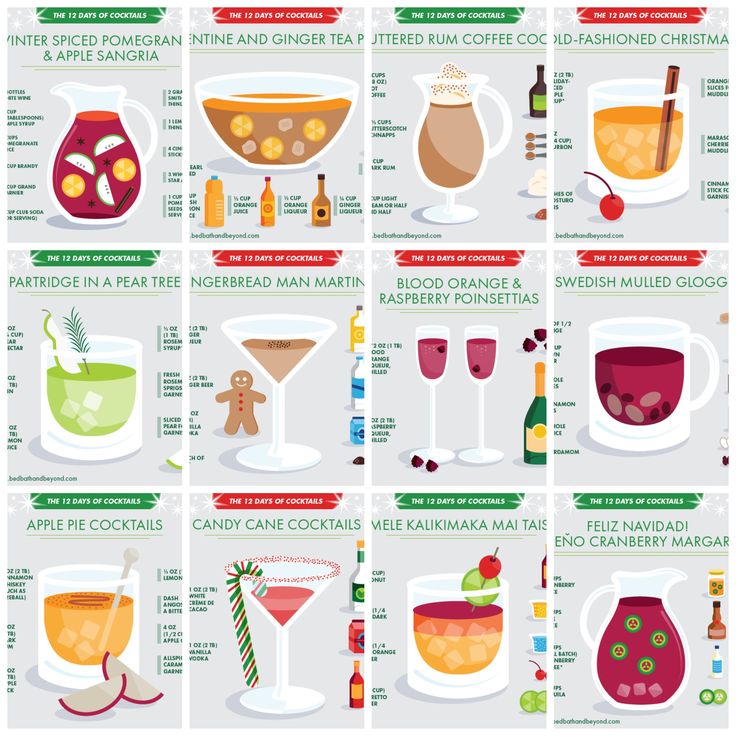 Save yourself the hassle of mixing individual drinks and serve a big batch signature drink at your event. Of course, you'll need a pitcher or beverage dispenser to hold your delicious libation. If you need some "drinkspiration," check out these delicious cocktails compliments of Bed, Bath and Beyond.
Cheese Board and Knives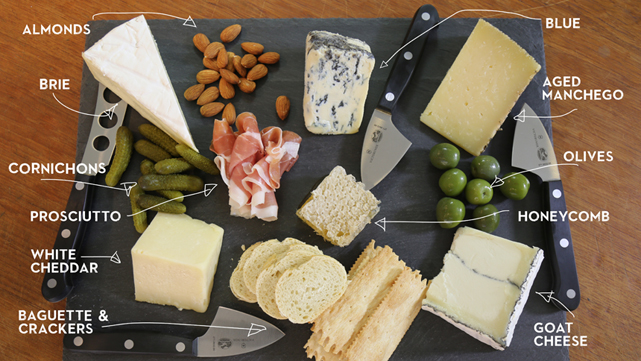 Cheese trays are always a crowd pleaser- whether your guests are 5, 25, 55, or 95! Step it up a notch with an elegant cheese board featuring a variety of cheeses, meats, jams and more. We love this Slate Cheese Board because you can label each cheese by writing on the slate with chalk. And don't forget the cheese knives! Not sure what's included in a cheese board? Here's a short tutorial with great tips for a gorgeous cheese board.
Glass Stemware
There's a good chance you're serving wine, champagne or a cocktail at your holiday gathering. Be prepared for your crowd with these sets of twelve stemware glasses. Not sure what kind of wine to serve with your holiday feast? Here's handy guide to get you started.
Tablecloth and Napkins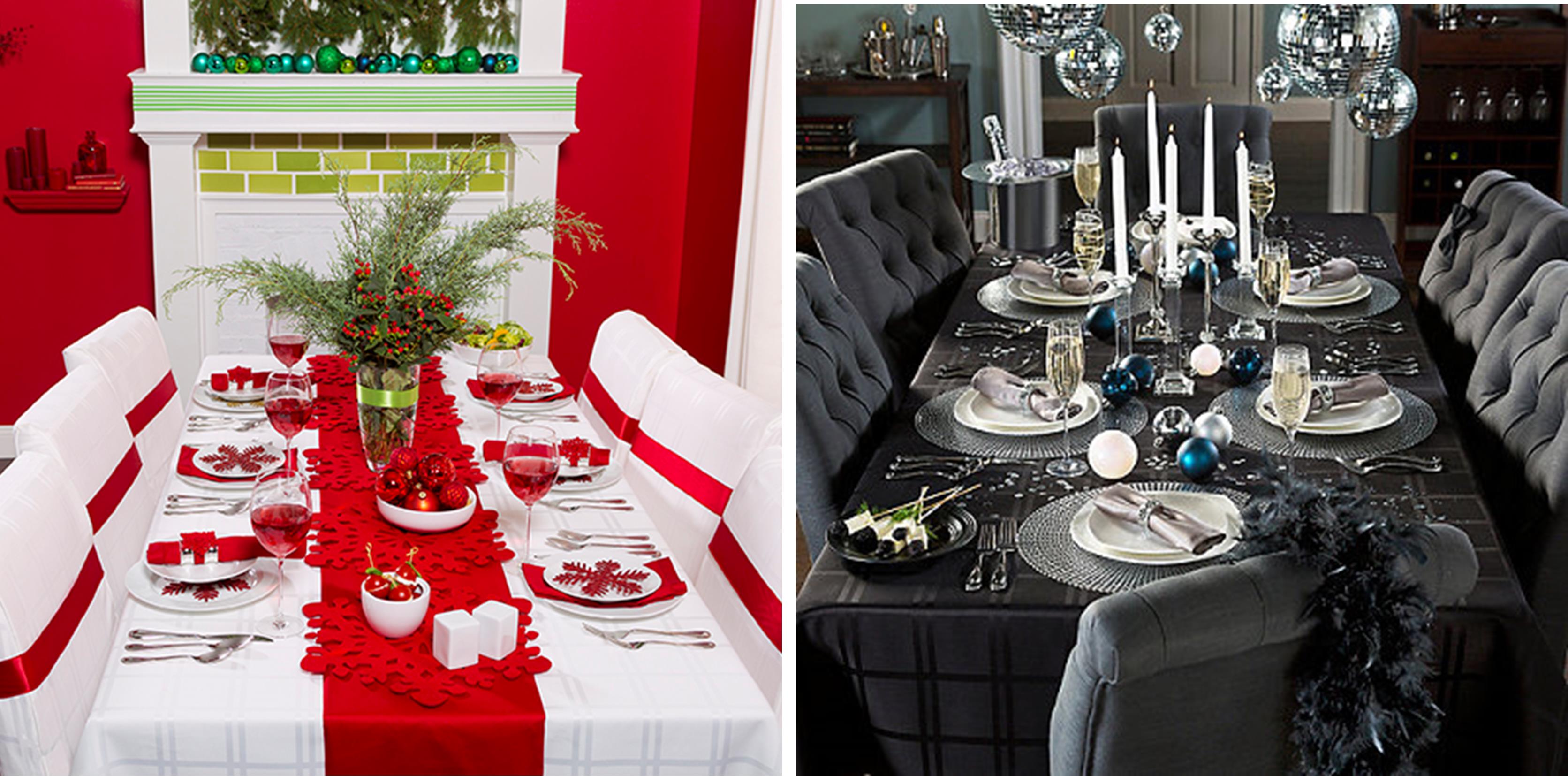 Photos: Christmas Cheer Table | New Year's Eve Celebration Table
The foundation of a pretty dinner table is a good tablecloth. The Origins Trade Microfiber Tablecloths are available in 11 colors and over 15 sizes, so you're sure to find one that suits your fancy (or matches your holiday décor!) Of course, you'll also need the coordinating napkins!
Beverage Tubs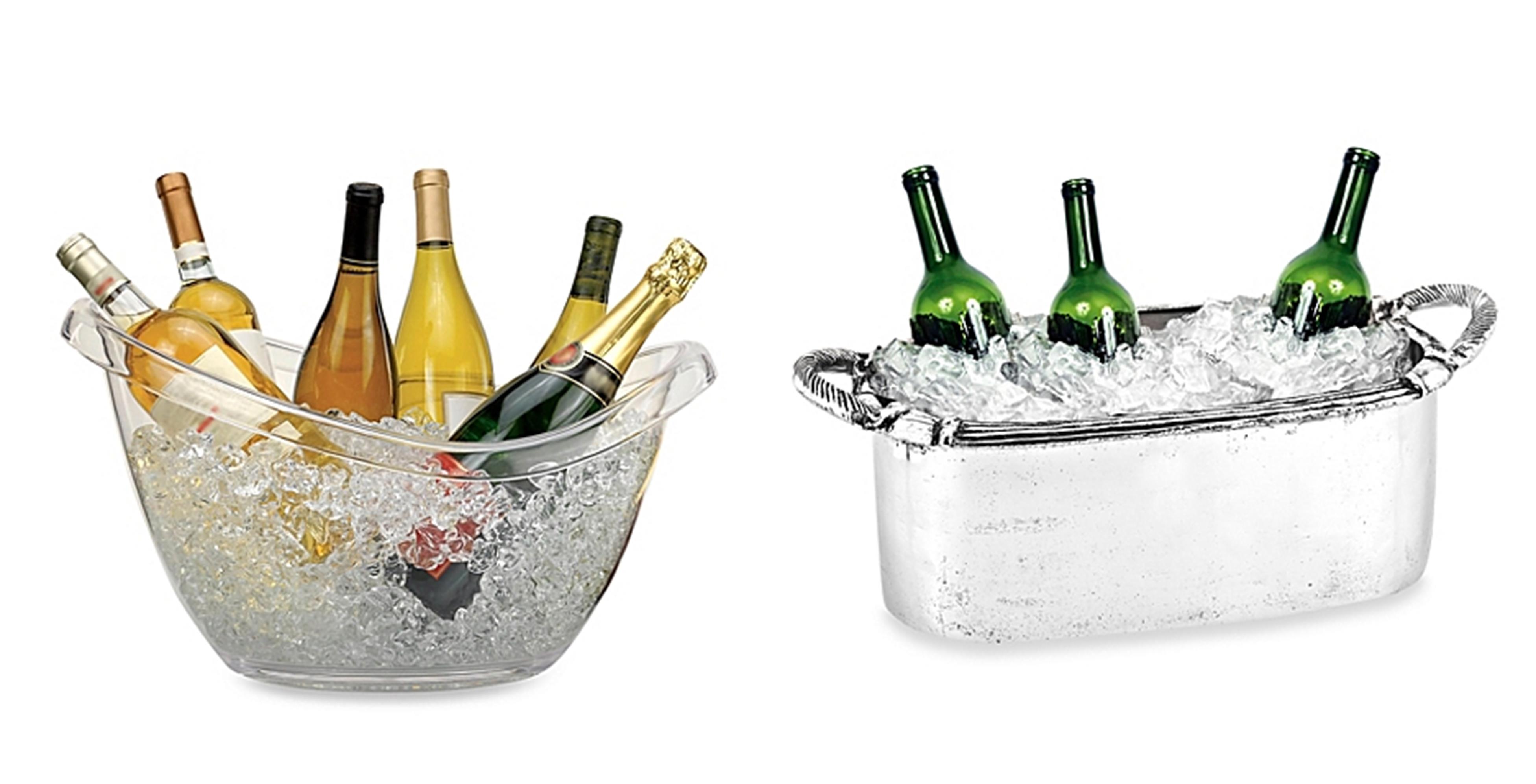 Big Bath Party Tub | Star Home Oval Beverage Tub
A beverage tub will come in handy whether you're offering beer at a backyard gathering or preparing a champagne toast for an elegant New Year's banquet. For casual gatherings, go for the Prodyne Big Bath Party Tub. If you want a more sophisticated look, the Star Home Oval Beverage Tub is an excellent choice. Either one will keep the beer and bubbly nice and cold! Need some help selecting the perfect beverage for your special occasion? Here's everything you've ever wanted to know about champagne and beer.
Good luck as you're planning your holiday party! If you're looking for more great items for entertaining, check out our Pinterest Board.
And if you're getting married in the near future, be sure to include all of these items on your wedding gift registry. You may not use them right away, but you'll be happy you have them for easy entertaining when you host a special occasion in your home.
-Written by RegistryFinder.com contributor Rebecca Haar, who loves to entertain.