Holiday wedding weekends can be a lot of fun—but they are controversial, too. The pros to having your wedding on a holiday weekend are obvious: many friends and family members already have the time off, so you feel like you have more time to spend with them during an already-special time of year. The cons, however, are also a given. Costs are higher for both the guests and the couple, many guests won't be able to attend due to prior family commitments, and since travel will be at a premium, available flights and accommodations might be harder to nail down.
Knowing this, it's safe to say that guests aren't always thrilled about a holiday weekend wedding! That said, your family and friends would never want to miss your big day. Read below to find out how to plan a holiday weekend wedding your guests might actually fall in love with.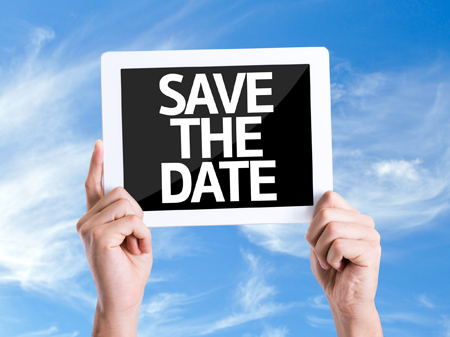 Give guests A LOT of notice.
Remember: On the holidays, most guests have standing plans they do every single year—in fact, in many cases, guests may have had those holiday plans their whole lives! For that reason, it's doubly-important to give your guests ample notice about your holiday weekend wedding. If you can, send your save-the-date cards close to a year in advance so you have the best possible chance of your family and friends actually attending. That said, don't be surprised (or upset) if they can't. Holidays are a special time for families to get together, and no matter how much notice you give, they may have plans they really can't get out of.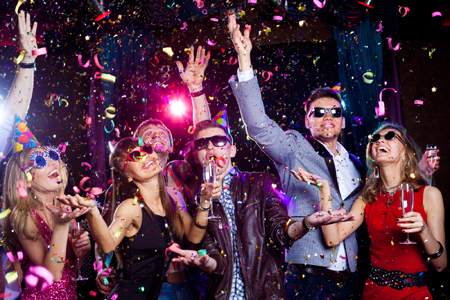 Turn it into a weekend of events.
If you're taking guests away from their holiday plans for your wedding, you want to take extra care to make it a weekend to remember. (You should anyway; it's your wedding, after all!) Throw a welcome party, have a post-wedding brunch, have a summer BBQ, create a suggested itinerary with local events and put it in guests' wedding weekend bags, invite everyone to the rehearsal dinner, or if everyone is there for a long weekend or more, plan day-long excursions to the beach, the mountains, or somewhere cool you know they'd enjoy. Planning multiple events throughout the weekend is great for two reasons. First, it keeps guests celebrating around the clock, which is normal during holidays. Second, if for any reason they can't get out of their plans, guests might at least be able to come and celebrate your love for part of it, even if they can't make the wedding itself.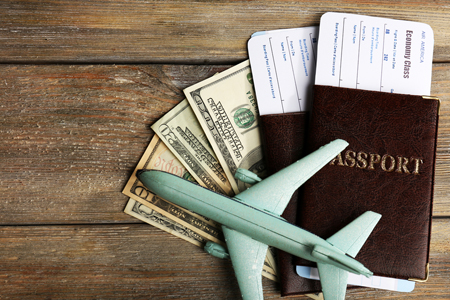 Keep costs as low as you can for your guests.
It's no secret that holiday travel is expensive. Flight and hotel prices surge, and if you're in a big city like Miami or NYC on Christmas, New Year's or even Memorial Day Weekend, local holiday events or dinners usually come at escalated, prix-fixe prices. On top of that, even if kids might not be invited to the wedding, there's a good chance some of your guests may have to bring them on the trip (and find a babysitter the night of the wedding, if you don't provide one). All that said, if you expect to have a lot of out-of-town guests, keep costs low so that they can happily join in the festivities!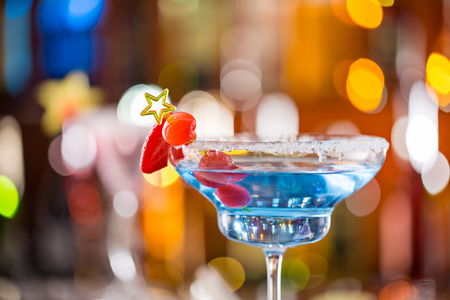 Spice Up Your Bar with a Holiday Cocktail
After they've paid all that money to celebrate your big day, make it a day to remember. Open bars are expensive for the person paying for the wedding, but if you can swing it, your guests will appreciate it! On top of that, while you don't want to go overboard with the holiday theme, the bar is actually a great place to incorporate it. Talk to your caterer and come up with a signature cocktail that relates to the holiday to bring that festive element into your special day. For context, consider these: a red, white and blue martini for Fourth of July; a margarita for Cinco de Mayo; a cranberry cocktail, if you're having a Thanksgiving weekend wedding; or maybe even a red martini called "Love is in the Air" for your Valentine's Day weekend nuptials.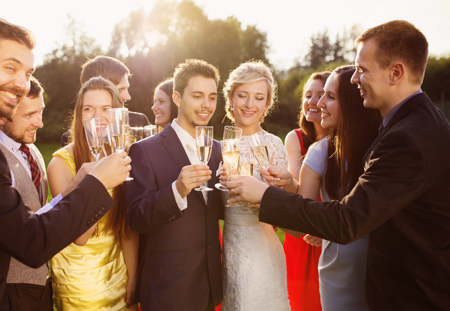 Give everyone a plus one.
Weddings and holidays are both all about love. Don't make your guests celebrate them alone! Letting your guests bring a plus one will make the weekend more enjoyable for them, allow them to save on rising holiday costs by splitting travel expenses, and because of both, make it easier for them to attend. On a practical note, don't fret about the cost. Determine your guest list based on your means, but remember—just because you give everyone a plus one, doesn't mean they'll all actually take you up on it. More than anything else, it's a friendly gesture.
Have you been invited to a holiday weekend wedding? If so, keep your planning easy by taking the following steps:
Start early. As soon as you know when the wedding is, check for flights and hotel rates. Apps like "Hopper" are a great way to monitor flight prices to make sure you get the best possible rate.
Weigh the pros and cons of driving vs. flying. When it comes to saving money, we all tend to think driving is the cheaper option. But depending where the wedding is, sometimes, it's better to fly! Consider how much money you'll spend on gas, stopping for food and wear-and-tear on your car, and compare that to whatever money you might spend in an airport or on your flight. For the busy traveler, time is money, too; so if flight costs aren't that much more, they usually tend to be the smarter way to travel.
Consider an Airbnb. Just because the couple nailed down a hotel wedding rate, it doesn't mean you have to stay in that hotel! Look on Airbnb and see if you can find a more reasonable option. More often than not, even "wedding rates" on holiday weekends are still higher than most hotel stays.
Talk to your family. If you have standing plans for whatever that holiday weekend is, your family and friends are likely going to be upset you can't join. Tell them about your situation, and see if it's actually feasible for you to miss out this year.
Holiday weekend weddings make for wonderful memories! Follow our blog for tips and tricks on what to wear, what gifts to bring, what you can expect from wedding weekends and more. And when it comes time to shop for the couple's wedding gift, check out RegistryFinder.com to help you find something they're sure to love.