Planning a honeymoon can be stressful, but it doesn't have to be!
Today, we've teamed up with our friends from Macy's to bring you 8 simple steps for planning your dream honeymoon. Follow our guide below to know what to do.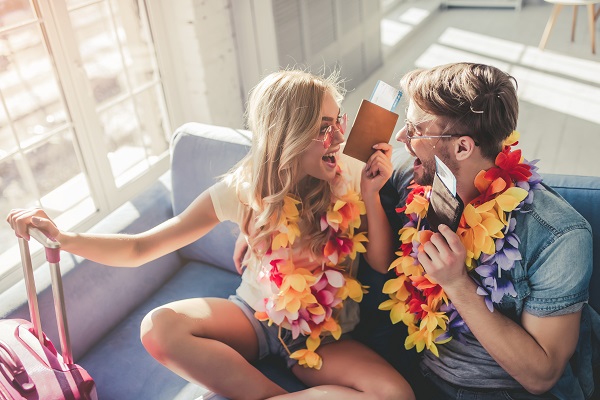 Step 1: Figure out what you want from your honeymoon.
Obviously, newlyweds look to their honeymoon for some alone time—but is that all? After a crazy year of wedding planning, some couples see their honeymoon as a relaxing respite. Others see it as an opportunity to take an epic, bucket-list-type vacation.
On top of that, some couples want a purely romantic honeymoon, some want it to be adventurous; and in terms of setting, some want a beach, while others want a log cabin in the snowy woods.
The first step to picking your honeymoon destination is figuring out what you want from your honeymoon—and trust us: there's no wrong answer.
Step 2: Establish a budget.
The next factor in your honeymoon decision-making is determining how much money you have to pay for it. If you have a lot of money to spend, head to Paris, or plan a multi-week adventure through the Amalfi coast!
Working with $1000 per person? Consider a week-long, all-inclusive cruise, over a lavish two weeks in Europe. Working with even less? Forget the long honeymoon, rent an Airbnb on a beach somewhere, turn off your phones, and get a long weekend full of quality time with your new spouse. Anything can be a honeymoon if you make it one!
To help you figure it all out, put together a preliminary budget and map out how much you're willing to spend on basic travel costs like lodging, transportation, food, attractions, entertainment and anything special that you're both really into.
Also factor in practical costs, like car rentals (if necessary), house or pet sitters, visas (if you need them) and more. Honeymoons can be as expensive or cheap as you want them to be. Your budget, and your destination will drive that.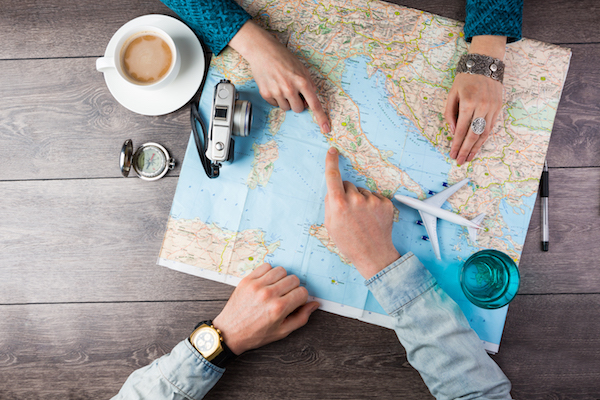 Step 3: Choose a destination.
This is key, after all. The world is your oyster! (Looking for some ideas? Check out our favorite destinations!)
Step 4: Pick your dates.
There's only one right time to take your honeymoon—and that's when it works best for the two of you! Evaluate your finances, stress level, and work schedules, and decide when (and how long) you want to go away for. If you're going to a seasonal destination, the time of year may also affect budget; so consider that, too.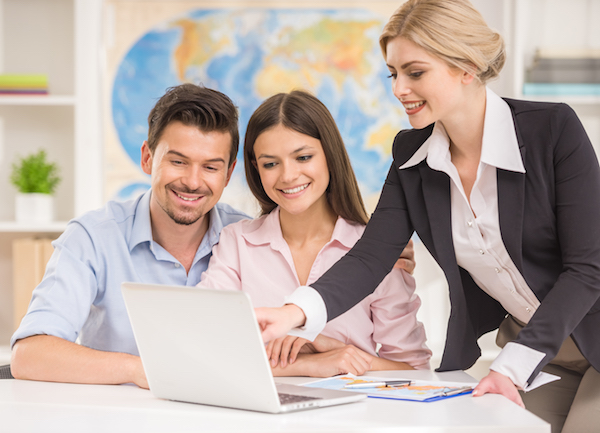 Step 5: Make your itinerary.
Don't let this stress you out! If you're a couple who likes to go with the flow, just map out a basic itinerary with your flights, hotel, and any extra forms of transportation you'll need. If you're a couple who likes to plan, make a detailed itinerary with everything you want to do!
If there's a special restaurant you want to go to, make a reservation and add it to the itinerary. The same goes for any activities you have to book ahead of time. You can also make your life easier and hire a travel agent who can map a full itinerary out for you, and make recommendations you might not have thought about.
Step 6: Book it!
Flights, activities, hotels, rental cars, train rides, massages—everything. Make this honeymoon a reality.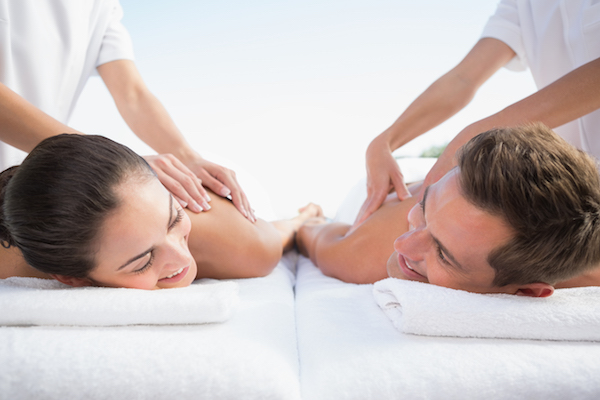 Step 7: Add a surprise… or two.
It is a honeymoon, after all. If you can swing it, book something fun you know your spouse will love (a couples massage, maybe?), and surprise him or her with it on your trip.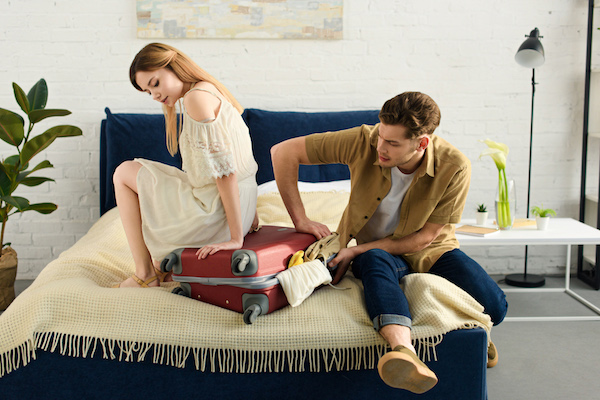 Step 8: It's time to go—so get packing.
It's finally time for your honeymoon! The wait was long, but the reward will be so sweet. Make sure you Google packing guides for your particular destination, and no matter where you go, pack something sexy for you and your new spouse. (Agan, it is your honeymoon.)
Need new luggage? If you're doing a weekend away, this Triforce Sterling 22″ Carry On Spinner Luggage is a stylish way to hold everything you need. For a longer trip, you'll need something bigger; like this Spin Tech 3.0 25″ Expandable Spinner Suitcase by Samsonite, which comes in a variety of colors and protects your belongings with special locks. Speaking of a long haul, make sure you're comfortable during transit—this Bon Voyage Travel Pillow & Blanket Set will help.
Happy traveling, honeymooners!