Attending a wedding comes with its fair share of rules. (Don't worry. They don't get in the way of a good time!) From what to wear to who you can bring, there are plenty of questions to ask when you've been invited to a wedding.
Read our guide below—we may just answer them for you.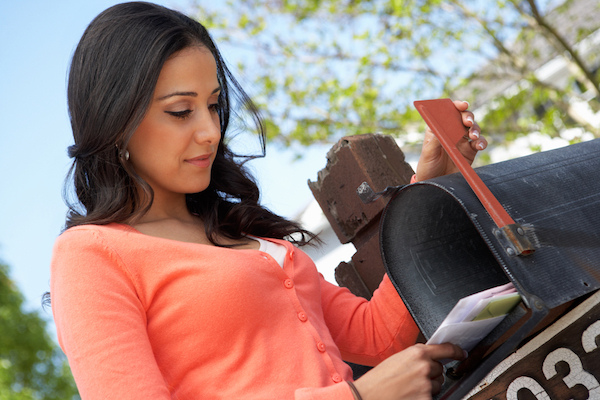 First things first: RSVP.
If you're invited to a wedding, you may get a "Save the Date" months in advance and an official invitation six to eight weeks before the big day.
When you get the invitation, RSVP sooner rather than later. The RSVP date listed on the invitation typically correlates with the deadline for the couple to give the caterer a final headcount, and not sending in your RSVP on time could make things more stressful for them.
If something happens and you can't attend at the last minute, it's still important to let someone know.
Buy a gift.
When you receive a wedding invitation- whether or not you can attend- it's customary to send/give a wedding gift to the happy couple. It's easiest to pick from their wedding gift registry.
Just search on RegistryFinder.com and order a gift online. That gift will be shipped directly to the couple, alleviating the need for you to hand deliver a gift to the ceremony.
It might seem weird to show up to the wedding empty handed, but it's actually better for the couple—having gifts there means they'd need to worry about keeping them safe and transporting them after the reception. You can also give cash or any other gift of your choice.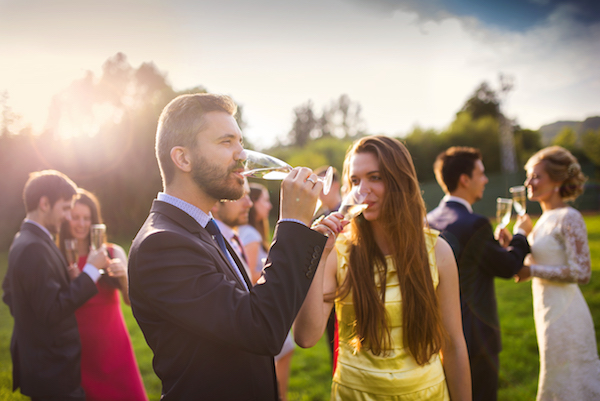 Let the invitation be your (+1) guide.
Never assume you get to bring a guest! If you're married, engaged or dating someone seriously, your significant other's name should be written on the envelope. If not, you might be graced with an "and Guest" on the invitation. This seems obvious, but a lot of wedding guests think they can bring whoever they want to a wedding.
That decision can only be made by the couple. Resist the urge to call the couple and ask to add an uninvited guest to your RSVP!
Early is on time—on time is late.
"Fashionably late" is not a thing at weddings. A bride is going to walk down the aisle at a specific time and you do not want to play a part in messing that up. Just to be safe, plan to show up to the ceremony 15 minutes to a half hour early; you won't be the only one.
Other points to consider: Don't skip the ceremony and just go to the reception, and if you are late to the ceremony, just slip into the back row quietly.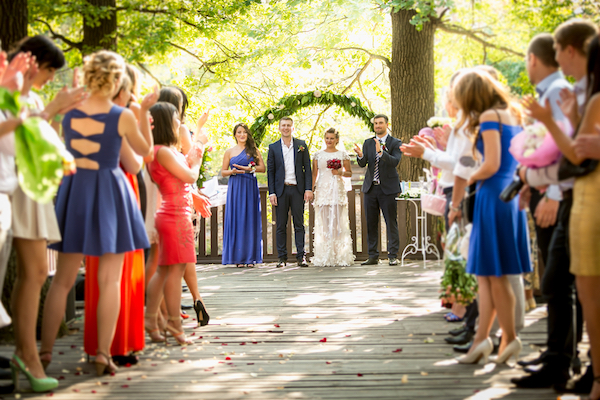 Take your dress code cues from the date and time of the wedding.
It's always hard to know how fancy you should get for a wedding. Let the formality of the invitation, along with the time and setting be your guide! If it's a summer wedding during the day, a sundress for women and a light suit or shirt and tie for men is just fine.
If it's an evening wedding with no specific dress code, women should stick to cocktail dresses and men should plan on wearing a dark-colored suit.
For a formal wedding, some men may be in tuxes and women will see a mix of cocktail dresses and floor-length gowns.
As far as general dress code rules, guests should never wear white, off-white or ivory to a wedding unless they are asked to. It's the bride's day to wear white! Jeans are never acceptable.
Have fun… but not too much fun.
Weddings are meant to be a blast! No couple wants to throw a boring wedding. That said, make sure you don't go overboard with the drinking. Have a good time, but don't be that guest that passes out on the dance floor, who everyone talks about at holiday dinners for years to come. Equally important, stick to the itinerary of the event.
Follow the couple's lead on dancing, and don't skip moments like the bouquet throw and the garter toss. While they may seem cheesy or unimportant to you, they are part of the couple's special day.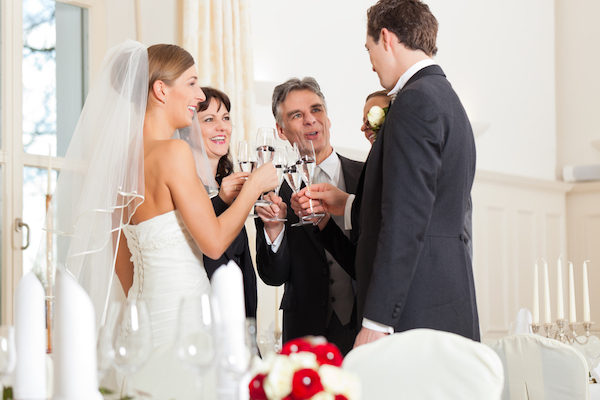 Make sure you congratulate the couple.
Whether it's in a receiving line or as the couple makes their way around the tables at the reception, make sure you give them a warm congratulations and make your presence known.
One of the hardest parts of any wedding is coming up with the guest list, so if you're on it, you mean something to the couple. It's important for them to see you and know that you're excited to be there.
Stay until the end. (Or as long as you can!)
Receptions tend to last about four hours. It's always best to stay until the end, but you definitely shouldn't leave before the cake is cut. While it used to be that brides and grooms would do their "exit" and leave for their honeymoon (signaling to everyone that the event was over), nowadays, many of them stay and party with the guests.
When you do decide to leave, try to give the couple one last hug and thank a member of the bride's immediate family for inviting you.
Going to a wedding and not sure what you need to do? Check out our GiveIt Blog for tips and tricks on all things weddings, the wedding year, wedding protocol and more. And when it comes time to buy a wedding gift, discover what the couple really wants when you find their gift registry on registryfinder.com.