You're pregnant with your first baby! Congratulations! This is such a special time, and it's a time to celebrate.
Chances are, your friends and family will want to celebrate the upcoming arrival of your little bundle of joy too! But is a baby shower necessary?
Maybe you feel like a baby shower is just another social obligation. Perhaps you would prefer to celebrate after the arrival of your little one. Or maybe you don't want to unnecessarily "burden" any of your family or friends with feeling like they "have to" throw you a shower (which may feel especially awkward if many of them do not live nearby).
If you find yourself feeling more stressed than excited about the prospect of a baby shower: rest easy, mama! It is not a prerequisite to your little one's arrival.
Dear Cheryl,

Is it mandatory to have a baby shower when you're having your firstborn child?
---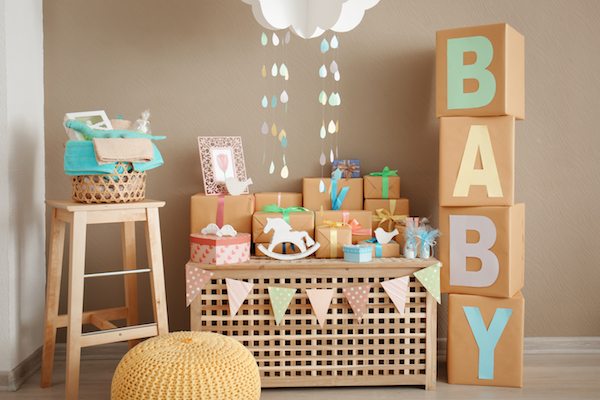 ---
Hi Kenna,
Thank you for writing!
It is absolutely not mandatory to have a baby shower for your first baby, or any baby after that. Baby showers are totally optional.
The main purpose of a baby shower is to "shower" the soon to be mom with gifts — the goal being to help the parents prepare for the baby's arrival. Many people like them because it's a fun time to get together with your close family and friends.
If no one offers to host a shower, or the mom-to-be isn't comfortable having one, there is no reason to feel it's mandatory. In some cultures, it is even considered unlucky to buy things for the baby until after he or she is born.
For more information on baby shower etiquette, here's a link to our blog post, Baby Shower Etiquette,  which covers baby shower do's and don'ts for everyone involved — the hosts, the guests and the guest of honor.
I hope this is helpful.
All the best!
Cheryl
---
If you have questions or comments about gift giving, bridal shower, baby shower, or wedding etiquette, please comment below or email [email protected].
Emails in this column are received from readers. Emails may be edited for spelling, length and grammar, or to remove sensitive information. However, we are careful not to alter the intent or content of the question.