Macy's Wedding & Bridal Registry is your one-stop-shop to building your dream registry, earning newlywed perks, and so much more!
When my fiancé and I began planning our wedding, we didn't feel compelled to create a registry. We'd lived together for long enough that we felt comfortable with our existing household items, and we didn't want to register for the sake of registering. Once we spoke the words aloud to friends and family, though, we were met with gaping mouths and more than one argument for using a registry as our chance to make some upgrades to items we already own and to share our wishes with our wedding guests.
We still weren't fully convinced to register until we visited the Macy's Registry Department. We were greeted by a friendly consultant who walked us through the (extremely easy) process of starting our registry in-store with helpful guidance, and gave us insider insight on why a Macy's registry is so much more than a wish list. She agreed with our families and encouraged us to consider upgrades while also reminding us to include a range of items to fit guests' budgets, and kept our spirits light when we were (briefly) overwhelmed by all the options in front of us.
From showing us how to maximize the powers of the magical barcode scanner and giving us a comprehensive tour of each department, to helping us set up our online registry, our consultant was patient, knowledgeable and ready to help with whatever questions we had. She even came to check on us during various parts of our appointment to make sure we were on the right track!
Whether you're starting your new home from scratch or you're looking to make upgrades, Macy's has you covered. Below, we've listed everything we learned from our Macy's Registry specialist to make the most out of pre- and post-nuptial planning.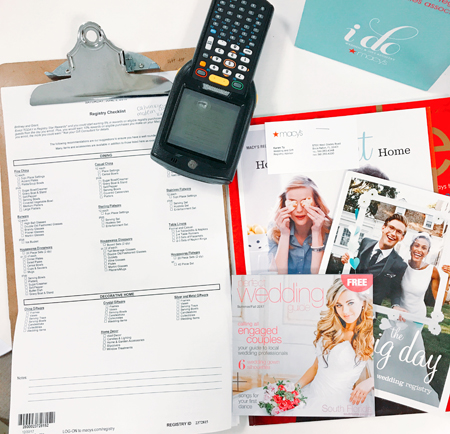 The first thing we were handed was an organized checklist to help prompt us as to what we may want to add to our registry. We were shocked at the number of items we hadn't considered, and we were able to cut down on confusion with the ample inspiration provided. You can find and print their checklist online here.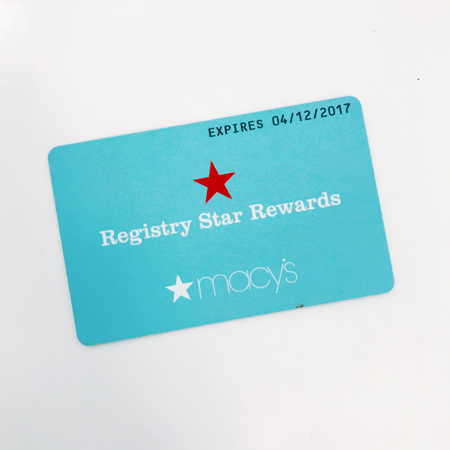 To be honest, I initially believed a wedding registry would serve as an online wish list for our guests—and that would be it. Then we learned about Registry Star Rewards, which earns you 5% back on all items purchased from your registry with the enrollment of any Macy's credit card. You'll receive a Macy's gift card in the mail, which you can use to purchase any remaining items from your registry!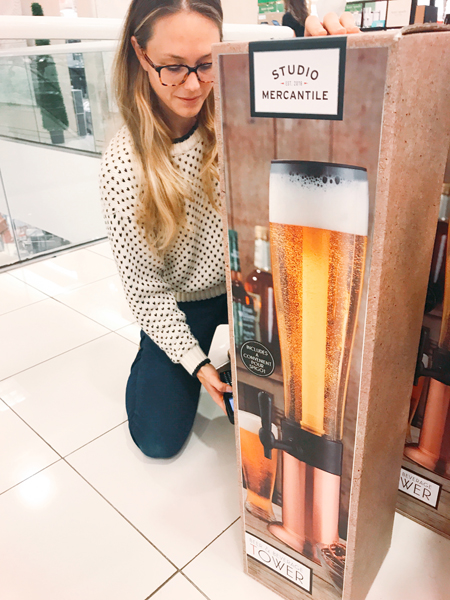 The perks don't stop at your registry! For 6 months after your big day, you can take advantage of Macy's newlywed discount that gives you 20% off any registry purchases made during that time. Additionally, there is a 10% discount on big-ticket purchases like mattresses and furniture at Macy's Furniture Gallery!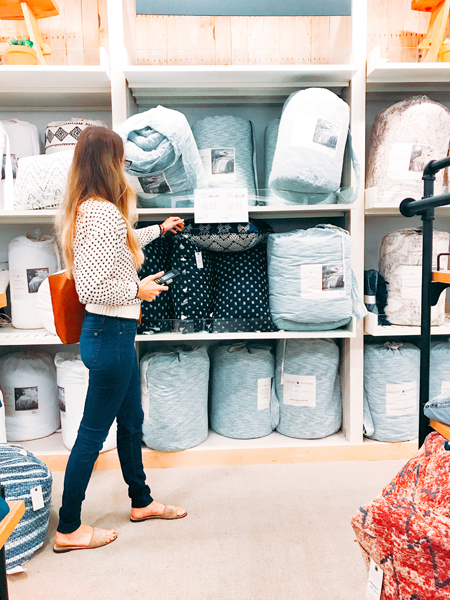 And That's Not All…
When you leave your appointment with your Macy's Registry consultant, you'll walk away with support that continues well past your wedding day. After your consultant walks you through your in-store selections, you can continue to modify and add to your registry via your home computer or Macy's app.
Need assistance with your bridal party? Macy's MyStylist is ready to source the perfect look for everyone attending your wedding, and their onsite makeup artist will make sure you look and feel your most beautiful before you walk down the aisle. Read more about the Macy's MyStylist experience in our recent post MyStylist At Macy's: My Shopping Experience.
If this all seems like a lot to remember, don't worry! The specialists at Macy's are always on hand to assist you with whatever you need during your appointment and beyond. Plus, Macy's online registry provides you with 24/7 chat assistance, so the answer to any question is just a click away!
As always, let your guests know where you're registered by directing them to RegistryFinder.com so they can easily find all your lists in one convenient spot.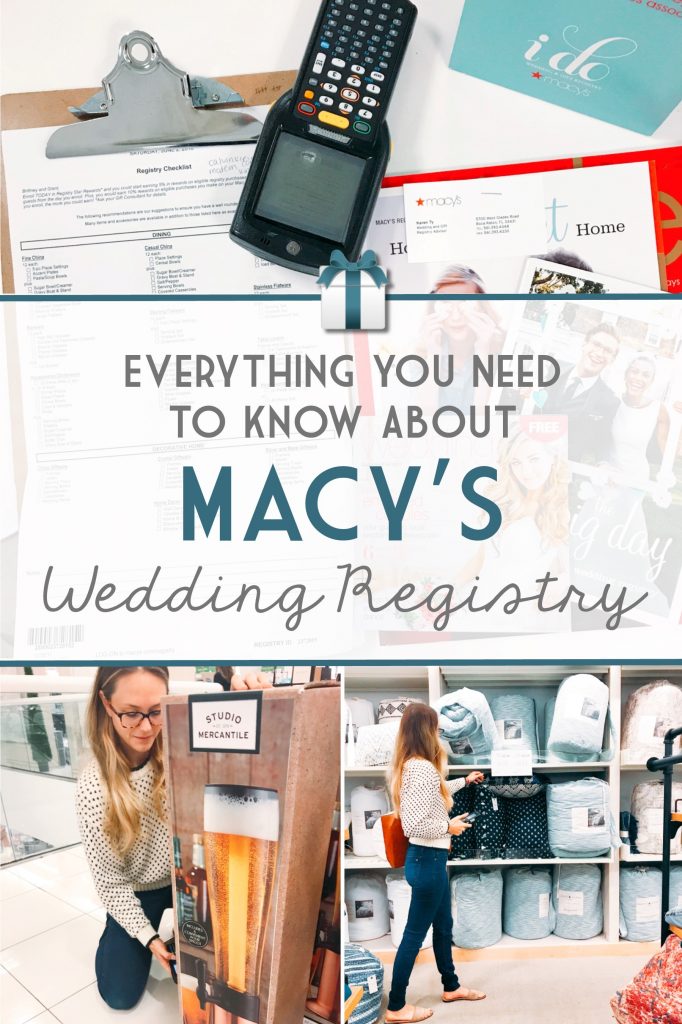 All images via Brittney Winters unless otherwise noted.