It's no secret that we're a little obsessed with Macy's here at RegistryFinder.com. From selecting the perfect place setting for your registry to finding your mom's dream mother-of-the-bride dress, Macy's is a one-stop shop for brides and wedding guests seeking all things wedding related.
Just when you thought Macy's couldn't get any more magical…
In addition to the best brands and deals in home goods and fashion, Macy's also offers a personal shopping service! Brides, listen up: My Stylist @ Macy's is about to change your life.
Forget planning date night with your groom—make a date with your stylist instead!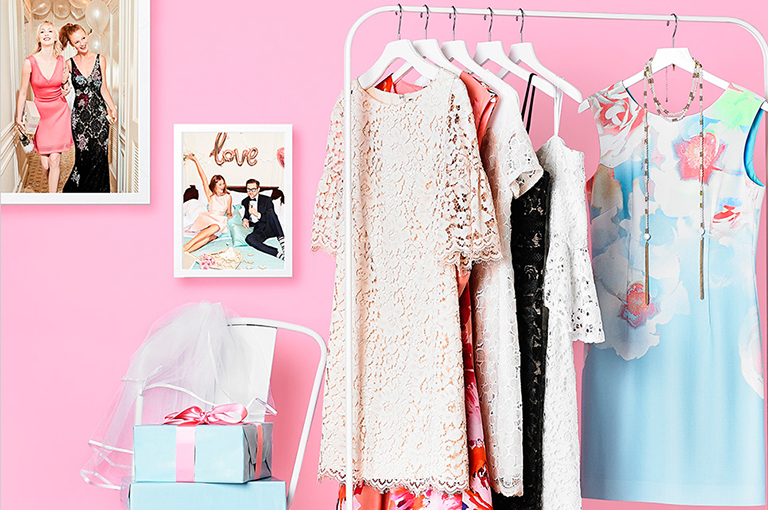 Need we say more? Making an appointment doesn't mean that you're obligated to buy—but we can guarantee you'll want to!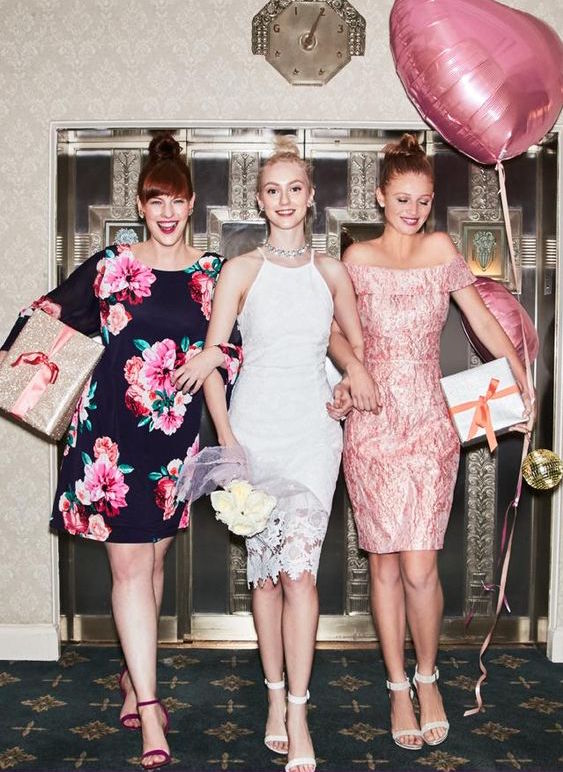 Wedding planning can be time-consuming: with all the details swirling in your mind, shopping for yourself doesn't have to fall to the bottom of your priority list. No more scouring the racks for the right style and size: your stylist will have a dressing room full of gorgeous choices waiting for you to try on!
Your Macy's stylist can curate looks for all of your wedding events, like the bridal shower, bachelorette party, and rehearsal dinner.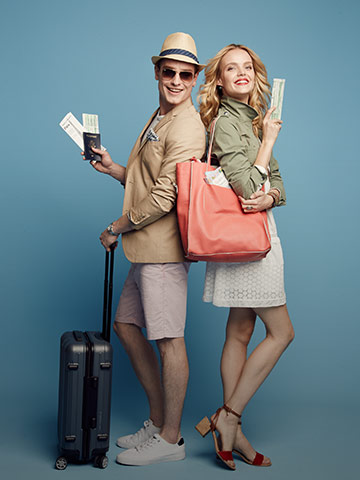 Think beyond the wedding and let your stylist help you pack for the honeymoon, too! Your stylist can help you find the perfect swimsuit and the right luggage to pack it in!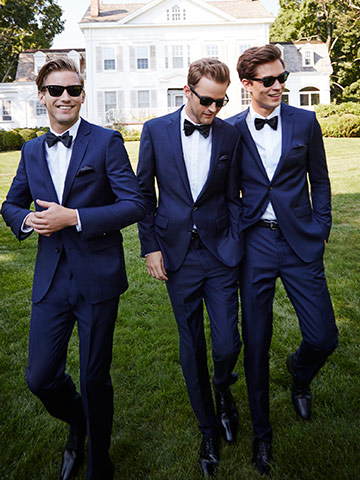 We hear it over and over again: brides get frustrated when their grooms procrastinate selecting their outfit for the big day. My Stylist @ Macy's is here to save the day (and your sanity)! Let your stylist dress your groom from head to toe, starting with a suit or tux, and finishing the look with the perfect tie, cuff links, pocket square, and shoes.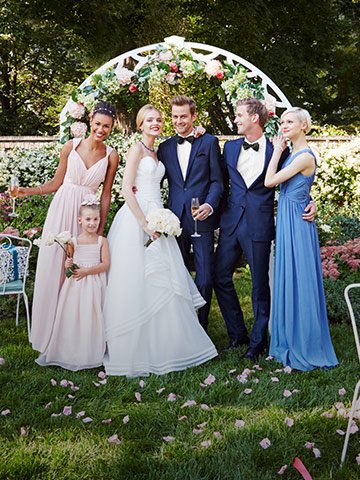 Another frustrating task your stylist can tackle: finding beautiful bridesmaid dresses for your girls! Macy's offers a stunning array of dresses in various lengths and hues, so if you're going for the mismatched look, why not make your girls individual appointments? That way they can find the perfect dress for their silhouette!
Want to find a way to make your mom feel super special? Make her an appointment with a Macy's stylist so she can find the dress that makes her look and feel gorgeous on your wedding day—it's a big day for her, too!
Your Macy's stylist is even here for the littlest ladies in your bridal party—let them help find the perfect flower girl dress, too!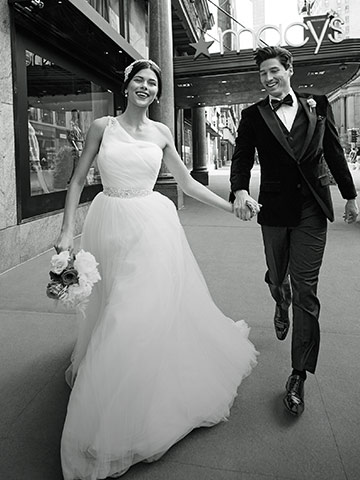 Of course, finding your wedding dress is the biggest style choice you'll make for your wedding day—but that doesn't mean you're done! My Stylist @ Macy's is here to help you find all of the finishing touches perfectly suited to your taste and budget, from jewelry to shoes to hairpieces, wedding bands and more!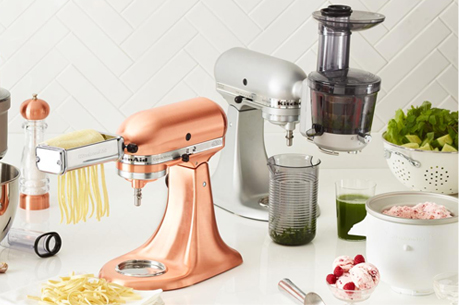 A checklist is a great place to start, and Macy's even offers curated collections to help you hone your look—but sometimes you need some individualized attention to create the perfect wedding registry. My Stylist @ Macy's is here to help! Let an expert guide you and your groom as you select the perfect bedding and bath items, place settings, kitchen gadgets, and more!
Ready to make a date with your stylist?
Visit the My Stylist @ Macy's page to book your appointment online! And if you haven't already, you'll want to set up your Macy's registry, too—so many magical perks await!
Disclosure: This post contains affiliate links. The ideas are ours, but we may be compensated if you make a purchase by clicking on one of the links. Thanks for your support!