The year after I graduated from college, I went to 12 weddings between the months of March and September. I've been in 7 weddings, 5 of them after I took my own walk down the aisle. I grew up in a family that should really start their own business as wedding planners, florists, caterers and stationers. So I feel like you can trust me when I tell you being a Maid (or Matron) of Honor is far different than being a bridesmaid.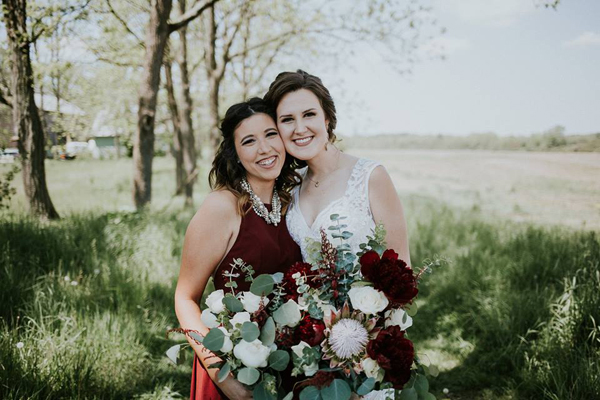 I spent the first half of the year as my best friend's Matron of Honor and, thus, scouring Pinterest for any and all resources on being the best MOH in the game. Combining my hours of research, days of experience and buckets of happy tears, I bring you the Official RegistryFinder.com Maid of Honor Guide.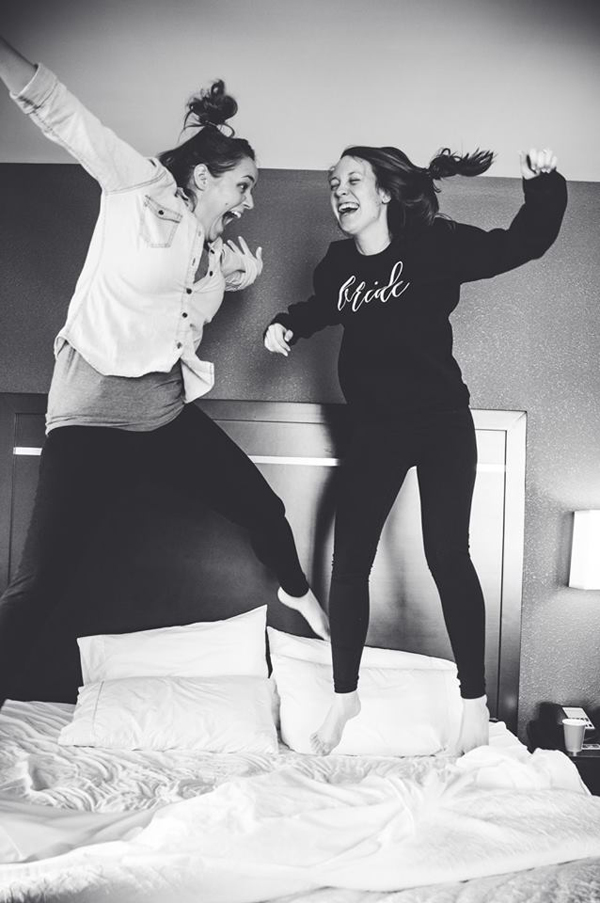 During the Engagement:
Be the happiest person in the room for your new bridal bestie. Wherever you live in the world in comparison to the newly engaged bride-to-be, get excited. If you can, drive to her. If you can't, happy dance with her via Facetime. Bring (or send) the best wedding magazines and be prepared to jump up and down, cry, squeal and giggle. Don't worry; the serious planning details can wait for a few weeks.
Become a master delegator. Ask the other bridesmaids where they'd like to help and start getting events on the calendar.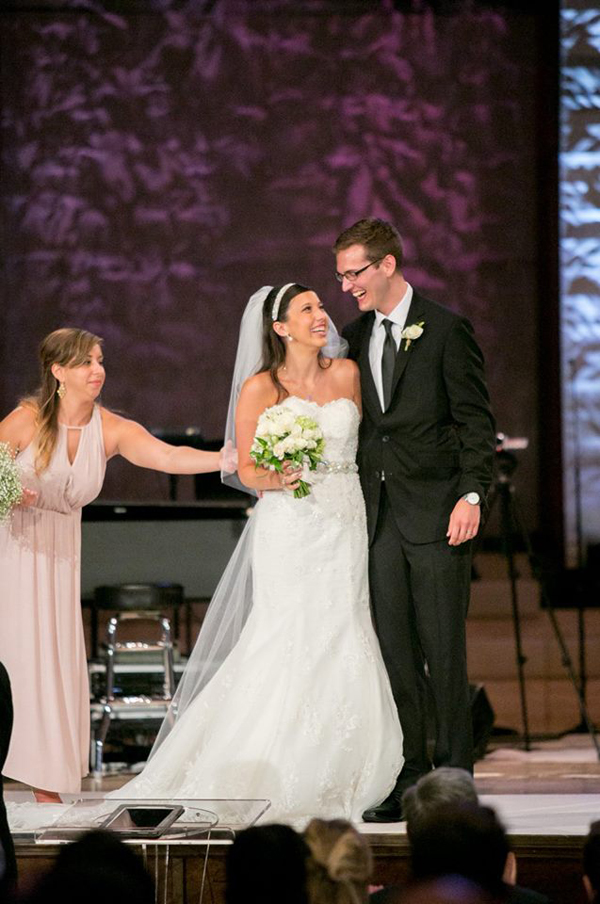 Go along for the wedding dress shopping—or respect it if the bride doesn't invite you. It was just me and my mom on the day I found my dream dress and I'm so thankful for that sweet memory—and also grateful my MOH was there during my last fitting to get my bustle right!
Plan a great shower and/or bachelorette party. We've written lots of posts on our Give It Blog to help you throw whatever kind of party suits your bestie! Take a look at a few of our favorites and get inspired! Then let shower guests know how easy it is to find the bride's gift registries by directing them to RegistryFinder.com.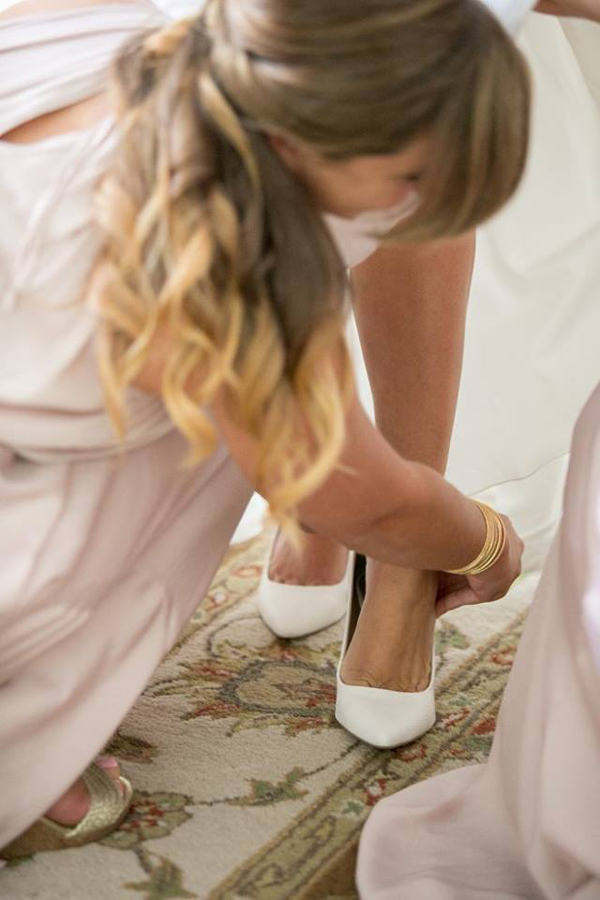 During Wedding Week:
Be available. When my best friend got married, I took a few days off work just to spend time running errands like picking out makeup for the big day and arranging flowers for our bouquets.
Ask the bride's mom for a list of what needs to be taken care of on the day of the wedding. Take as much off of her plate as you do off the bride's.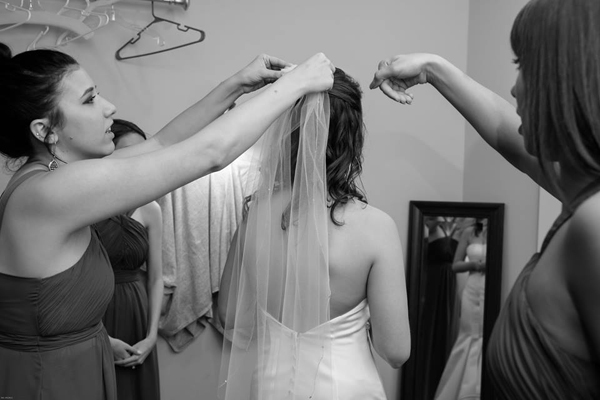 Make sure all other bridesmaids are kept in the loop of wedding week details, such as rehearsal times, arrival times on the wedding day and hair and makeup details. If they have questions, ask them to contact you instead of the bride.
Gather all wedding day essentials, such as tweezers, lipstick, stain removal sticks and bobby pins, in an emergency kit.
Help the bride pack for her honeymoon.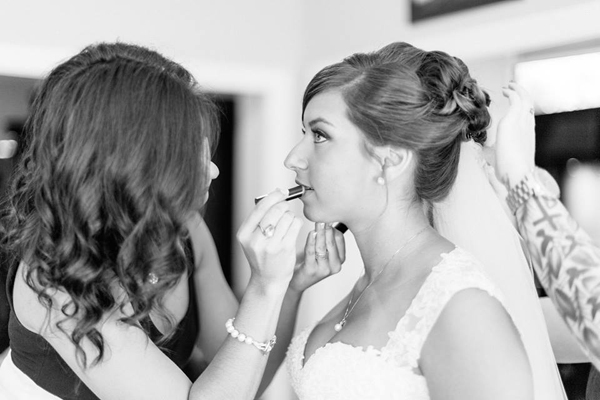 The Night Before:
Keep the bride's vision front and center at the rehearsal. Remember it's not your day—or anybody else's—so ensure the bride is happy, no matter how many times you have to walk up and down the aisle to the violinist.
Make sure she goes to bed early, even though she doesn't think she'll sleep a wink. (And she probably won't!)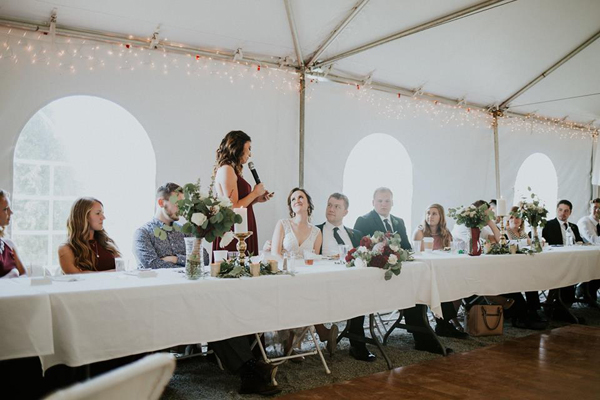 The Day of:
Get ready early. If there's an option to have your hair or make up done, take it. Be ready to help everyone else!
Drink a lot of water and make sure the bride is drinking even more.
Double check that your speech is with you—on your phone, in your purse or somewhere else easy to get to.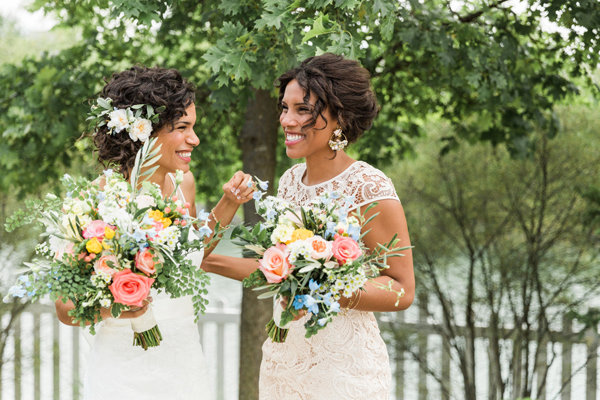 At the ceremony: walk slowly, fluff the train, hold the bouquet and smile brightly.
At the reception: bustle the dress, reapply lipstick, make sure the bride eats something and get the party started on the dance floor.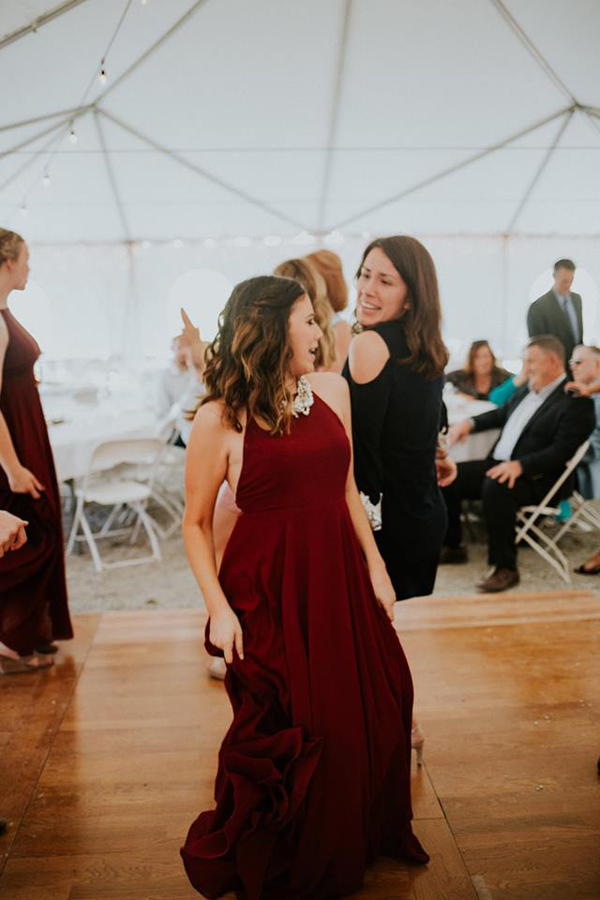 In the midst of all the details and plans and checklist, remember this: there are few sweeter moments in a sisterhood or friendship than being the one to stand next to her on her wedding day. You're the front row cheerleader on this day she'll remember forever. So, cheer loud, dance it out and don't be afraid to cry a few (or a lot of) tears.