Bachelorette weekends are a rite of passage for any bride these days. It's a time to kick back, have fun with your favorite ladies, and if you plan it right, do it all in a destination that fits the personality of the lady of honor. Don't know where to take your bridal BFF for her last fling before the ring? Narrow down what she's looking for, and consider these locations below. Some might surprise you.
Check out this post if you're looking for local, budget-friendly options for a bachelorette party!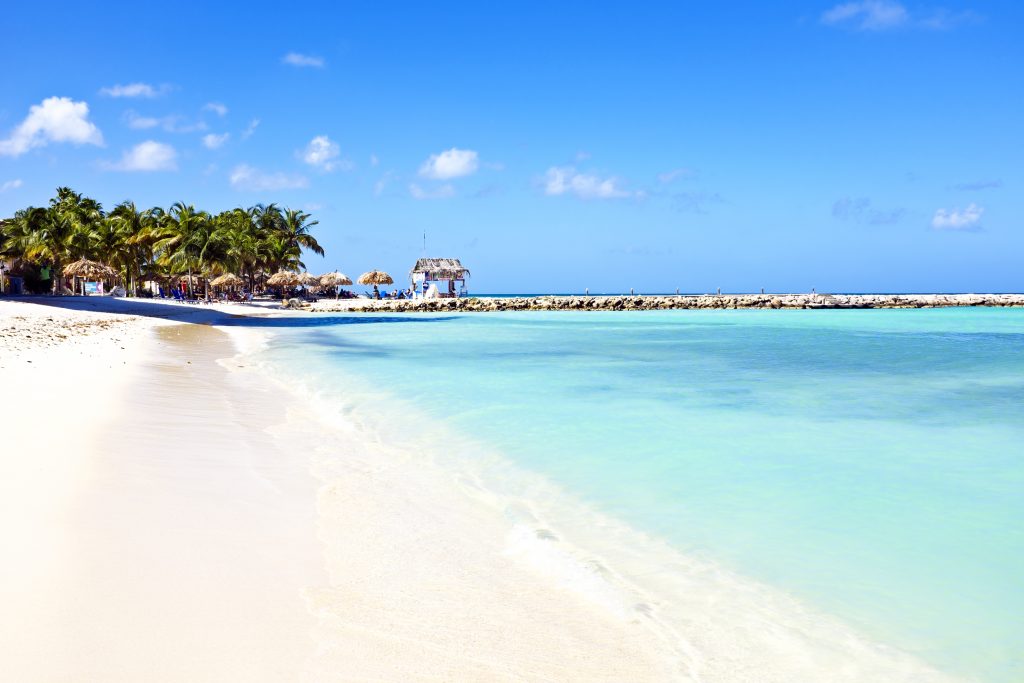 The Bride Who's Up For Anything
Where you're taking her: Aruba
Aruba is one of my favorite islands for a lot of reasons, but mainly because a trip there can be anything you want it to be. Knowing this, it's the ideal destination for an easy-going, beach-loving bride! With its 19 miles of white-sand beaches, curiously-tilted Divi Divi trees, sparkling Caribbean Sea views, and Arikok National Park, which turns one-fifth of the island into a desert, Aruba has a little something for everyone. Dubbed "One Happy Island," it's hard to have a bad day there. The locals are friendly, the restaurants are delicious, it sits outside the hurricane belt (which practically guarantees good weather), and with its pastel houses, postcard-perfect views and colorful "Aruba Ariba" cocktails, it's pretty much a Caribbean dream come true. From spa, yoga and wellness activities, desert off-roading and snorkeling, to SEABOB-ing, gambling, and even a taste of the luxury life, happy Aruba can be anything your bride wants it to be.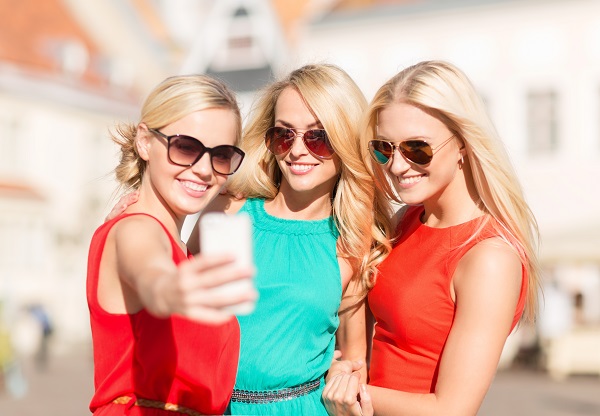 The Classic Bride
Where you're taking her: Charleston, SC
We all know this bride. She's a Southern girl at heart. She's girly. She's traditional. She wants to drink pink martinis, get dolled up, and go to Instagram-worthy street corners to take champagne-popping photos with her #squad. We love this bride! She's the type of girl that bachelorette weekends were made for. So when it comes time to plan her bachelorette weekend, take her to Charleston. With its charming, pastel-colored buildings, delicious waterfront restaurants, boutique shops, walkable downtown, rooftop bars and popular nightlife, Charleston is a magnet for bachelorette parties. Don't believe me? Go one weekend. You'll see tons of brides-to-be in sashes with their favorite girls in tow.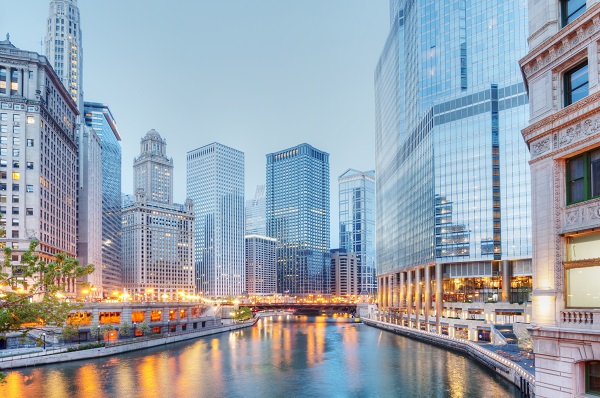 The City Girl
Where you're taking her: Chicago, IL
There are lots of reasons to visit Chicago, and if your bride is a quintessential city girl, she'll have lots of reasons to love it, too. From The Bean, Navy Pier, the Skydeck at Willis Tower and Wrigley Field, to shopping on Magnificent Mile, Chicago's towering skyline, comedy clubs, cute bars, and of course, those Chicago hot dogs, steakhouses and deep-dish pizzas, "The Windy City" has everything. On top of that, it's a walkable city, the locals are friendly, and if you go in August, you might even catch it's world-renowned, four-day mega party, Lollapalooza. Pro tip: Unless she's a huge fan of the cold, don't take your bride there in January, February or March. Pizza aside, Chicago is also famous for its frigid winters.
The Nerdy Bride
Where you're taking her: Orlando, FL
While Orlando might be a runner-up for The City Girl, it's a perfect fit for the bride who loves to nerd out. Why? Theme parks, of course! Make your "From Muggles to Mrs." shirts, buy the woman of honor a wand, and head to The Wizarding World of Harry Potter at Universal Studios and Islands of Adventure. Is your girl more of a Disney bride? Change those tanks to "Mrs. Prince Charming" and drink around the world at Epcot. From Seaworld and Typhoon Lagoon to Disney Springs, CityPlace, and even Wet n' Wild, Orlando is a hub of theme parks that make for a perfect weekend of geeky-girl fun.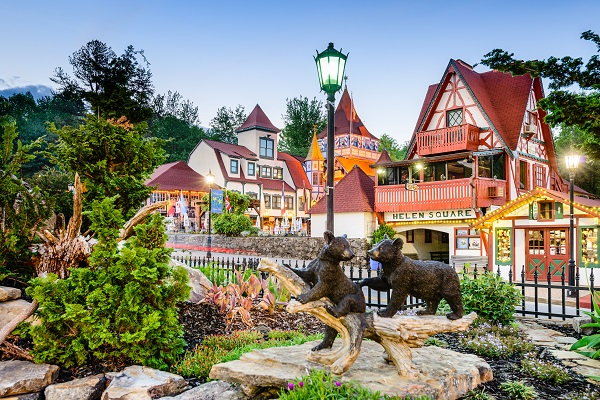 The Wine Lover (On A Budget)
Where you're taking her: Helen, GA
I know what you're thinking: "Georgia? Georgia isn't wine country!" (Or at least that's what I thought before I was asked to plan a bachelorette weekend there.) Of course, when it comes to a wine getaway, nothing compares to Napa Valley; but since that's usually out of budget for most Millennial brides and her closest gals, the quaint mountain town of Helen, GA will totally do the trick. Just an hour and a half outside of Atlanta, Helen has a little something for everyone. Book a cabin with a Jacuzzi for the weekend, make your way through the vineyards and wineries along White County's Unicoi Wine Trail, take a pontoon boat on nearby Lake Burton, and at night, hit the "town." In Helen, the "town" is an old-fashioned German village, so it's the perfect place to parade your bride through authentic Bavarian restaurants, pubs, lively neighborhood bars and more.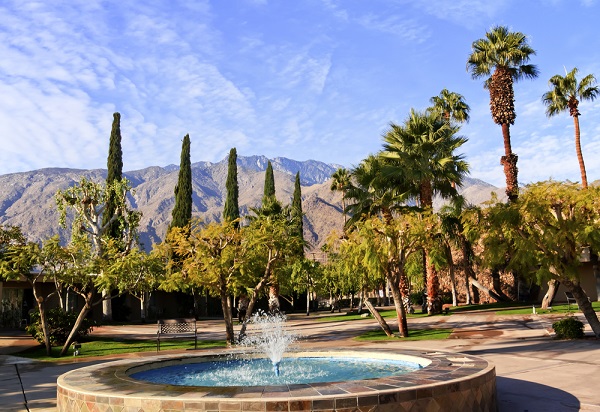 The West Coast Bride
Where you're taking her: Palm Springs, CA
Ah, Palm Springs. Once the 1950's and 60's hangout of stars like Frank Sinatra, Elvis and the "Rat Pack," today, this desert town is a mecca of mid-century modern hotels with retro-chic vibes. Low-key in nature, Palm Springs isn't where you're going to go party all night. It's where you'll go for Coachella, gambling, days tanning by a glamorous pool, mingling with celebrities escaping bustling L.A., or a spa-like retreat in Desert Springs' healing, mineral waters.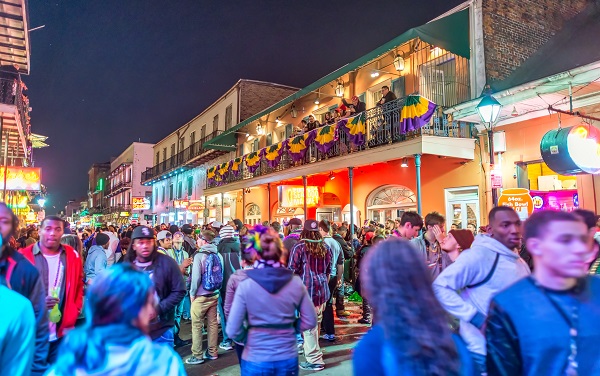 The Party Girl
Where you're taking her: New Orleans, LA
Looking for a Vegas-level weekend for your bachelorette getaway, but don't want to break the bank? Grab the girls and head to the Vegas of the South: New Orleans. Book a cute Airbnb in the French Quarter and spend your weekend dancing in the streets to live jazz music, eating homemade Cajun cuisine, seeing top-of-the-line Burlesque shows, and of course, partying the night away on Bourbon Street. And after that late night on Bourbon Street, set your alarm and go for a stroll—during the daylight, NOLA is just as beautiful as it is fun.
If you're planning the Bachelorette Party, there's a good chance you have other duties to attend to as well and we've got you covered! Our Maid of Honor Guide will ensure that you rock your MOH role and when it's time to host the bridal shower, check out our best hacks! And if anyone asks, let them know that all of the bride's wedding registries can be found at RegistryFinder.com.