From low-key moms-to-be to the mothers welcoming their second or third children, there are plenty of reasons to throw a baby shower that eschews convention. And let's be honest: after a while, all those baby showers can start to morph into one mega-memory after you've attended enough.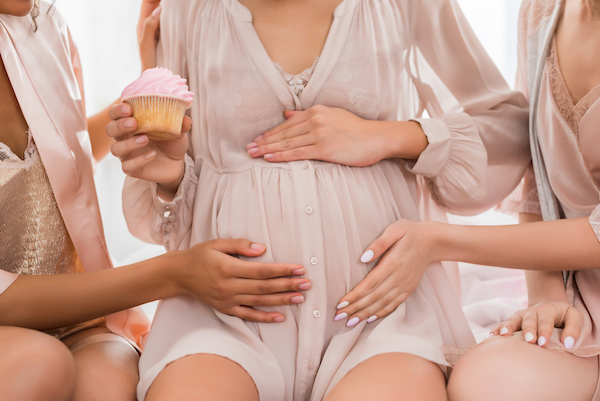 Not sure where to get started as you plan your celebration? Whether you've opted to go fully virtual or you're hosting an in-person party, we've got you covered with fun ideas that will definitely stand out from the typical baby shower and keep everyone entertained — most importantly your guest of honor!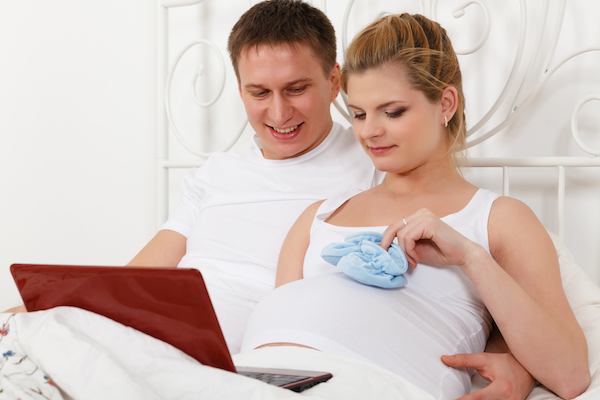 Virtual Baby Shower
For obvious reasons, virtual baby showers have become the new normal for safe, social distancing-friendly celebrations, and they're a great way to include family members and other guests who live far away who may not otherwise have been able to attend an in-person gathering. If you're determined to throw the ultimate digital get-down, be sure to check out our blogs for everything you need for hosting a virtual shower, including our favorite games to play during your on-screen celebration.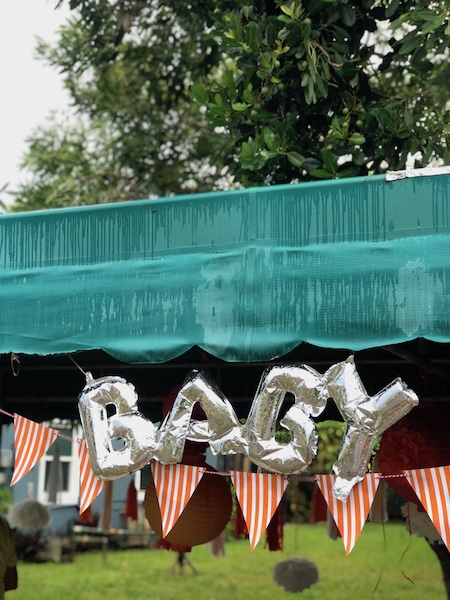 Drive-Through Baby Shower
Drive-through baby showers are another way expecting mothers have been able to celebrate in-person while limiting large groups. Guests are typically assigned time slots or a general time frame, either pulling up to spend one-on-one time with the parents-to-be or lining cars up on the street parade-style. You can find all our tips for hosting a safe and fun drive-through shower — from the guest list to the goodie bags — right here.
Spa Day for the Mom-to-Be
Then again, who says a baby shower needs a guest list or goodie bags? A spa day for the mom-to-be is a fantastic way to celebrate her while giving her some much-needed rest and relaxation. You can ask close friends and family to contribute to a spa gift card or appointment at a nearby facility, or put together a bundle of home spa goodies, like a foot spa, sheet mask, milk bath, and aromatic candles. Either way, she'll appreciate the gift of TLC.
Sit-Down Meal
Another way to go non-traditional? Reserve a private room at a local restaurant and invite a small group of the mom-to-be's closest friends and family who live in the area for a celebratory brunch or dinner. It's a fun way to get everyone out of the house without compromising any health or safety regulations and it supports local business at the same time! If you prefer to stay away from public spaces, ask the restaurant to cater your at-home celebration instead for a deliciously unique party.
Onesie Decorating Party
If you want to include a fun activity but could do without all the baby-themed games (I'm pretty sure no one wants to eat baby food or drink from a baby bottle anyway), throw a onesie decorating party! Grab plain onesies, tie-dye kits, fabric paint, and plenty of gloves to keep everyone's hands dye-free. You could also incorporate it into a virtual celebration and provide each attendee with a fresh onesie and some crafting supplies ahead of time.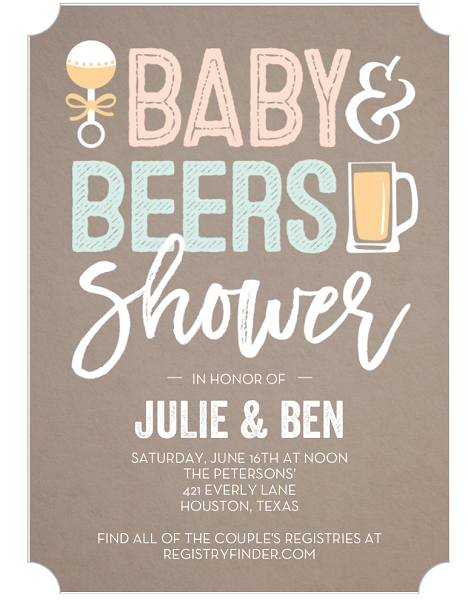 Tradition With a Twist
Why limit your baby shower guest list to female friends and family members — and keep the father-to-be out of the excitement? This idea isn't exactly revolutionary, but if you like the traditions and activities that come with a typical baby shower but still want to take a unique approach, include dads and children in your head count. We've put together a collection of tips for a foolproof co-ed shower so you can host with confidence.
Pay It Forward
If you're hosting a shower for a mother expecting her second or third child, or a mother who genuinely doesn't want gifts or a baby shower, then you've got an easy task ahead of you! Rather than forgo acknowledgement altogether, consider gathering donations for an organization like Every Mother Counts, Good+Foundation, Women In Need, or another charity aiming to help mothers in lieu of gifts. Everyone will feel good about their contribution knowing they've come together to make a difference for someone who needs it.
Who says there's just one way to throw a baby shower? I hope these ideas have inspired you to think outside the box — even if only a little bit — and host a celebration that is truly unique and unforgettable.