After you say "YES" to your perfect partner, you get to choose the besties that will stand by your side as you say "I do"! Each of these ladies is, without a doubt, so important to you and adds her own unique element to your life. When you thank them for being a huge part of your big day (and your life!), you'll want to celebrate them with gifts perfectly suited to who they are!
The hallmark of a great gift is for it to be thoughtful and unique. But I also think it should be useful – and gifts for your bridesmaids should be no different. If you give them a gift they can use during wedding festivities and in their everyday life, they will think fondly of the memories from your wedding for years to come! So first, think about each of your girls and what makes them, and then check out the list below to find a perfect thank you gift that they will absolutely love!
For the Girls Who Love a Fun Night Out!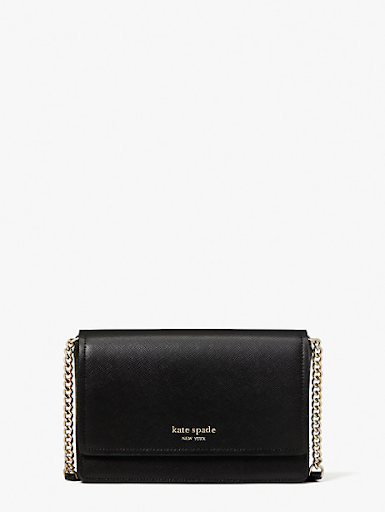 This is the perfect crossbody bag for a friend who loves a night out. With built-in card slots, it's super chic and slim and has the perfect space for your phone, keys, and lipstick. Made with soft but durable leather to help prevent scratches, it'll keep its sleek look for years to come!
A multi-use makeup palette could not be more perfect for your friend who loves to get glam for a night out, and the best one around is the Urban Decay's Threesome palette. It includes the most beautiful blush, bronzer, and highlighter that are lightweight but last up to 14 hours – so it's perfect for a long night out and on the wedding day! The palette is compact enough to easily fit any makeup bag and comes in three shades, so no matter what your bestie's skin tone, one will look beautiful on them!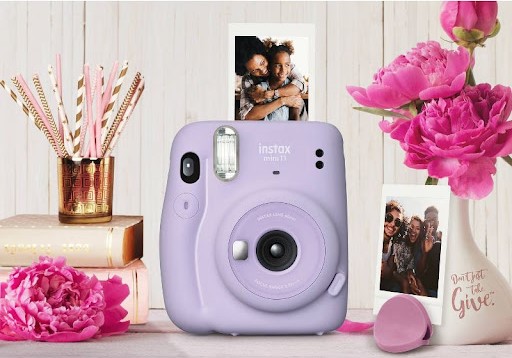 The Fujifilm Instax Mini 11 Camera is perfect for your bestie who loves a night out and also loves to be in charge of the memories! This camera is small enough to be thrown in a purse and comes in 5 fun colors. It would be fun to snap candids while getting ready for your bachelorette party and wedding morning! You can put the mini prints in an adorable photo album.
For the Girls Who Love a Chill Night In!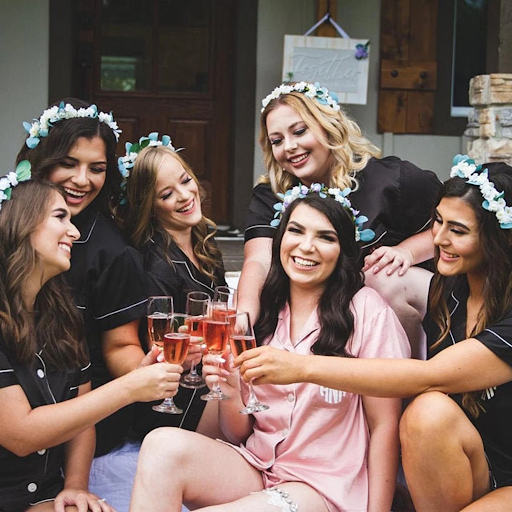 These adorable, comfy satin PJs are so perfect for a friend who would rather curl up at home with a good book than party the night away. As a bonus, they make for the most adorable getting-ready photos on your wedding day! I love that they can be monogrammed for a personal touch, and at only $24, they are so budget-friendly. The sets come in 6 beautiful colors to blend seamlessly with your wedding aesthetic and are available in kid's sizes so you could even include your flower girls!
If your bestie loves to spend a weekend pampering themselves, this Best Skin Ever kit by goop Beauty is a fantastic thank you gift! I love goop's skincare, and this kit is everything you can ask for. They only use clean, best-in-class ingredients to create healthy, radiant skin that will leave your bridesmaids with glowing skin to stand by your side on wedding day!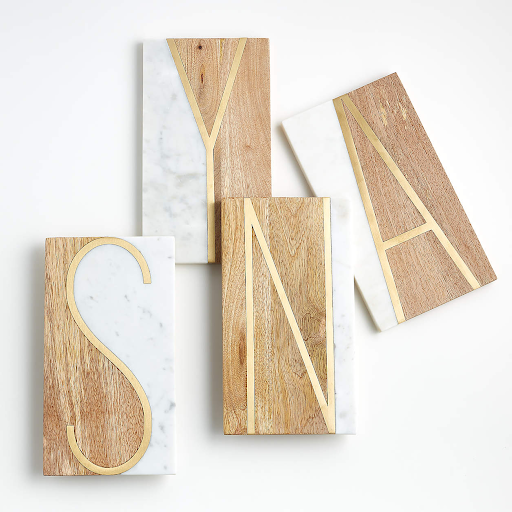 For the friend who loves hosting a chill wine and charcuterie night, this monogrammed serving board will be right up their alley! The blend of mango wood and white marble is so timeless and will be a beautiful addition to a girls' night in. If you're planning a bachelorette weekend getaway, it would be the perfect time to break these out, create different themed charcuterie boards like these, and enjoy a relaxed night in to recharge!
For the Girls Who Love Being on the Go!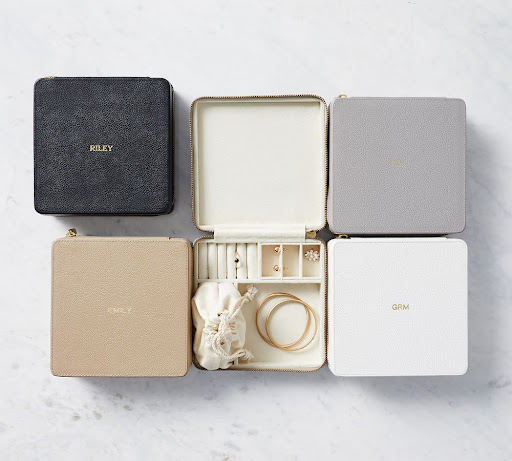 This beautiful leather jewelry case is perfect for bridesmaids who love traveling! There's nothing worse than grabbing your go-to necklace to find it tangled on a pair of earrings, and with this beautiful travel jewelry case, your girls won't have to worry about that again. It comes in 7 colors, and you can emboss a name or monogram to add a unique, personalized touch. The interior is lined in a super soft suede-like fabric that will prevent tarnishing so your bridesmaids can show up on wedding morning knowing their jewelry will be safe and shiny!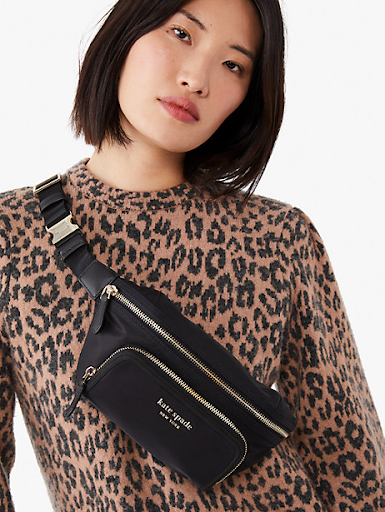 For your bridesmaid who is constantly on the go and traveling, this belt bag from Kate Spade is an amazing thank you gift. The belt bag is not only sleek and stylish, but it keeps your hands free, and your important belongings close! Nylon is the perfect fabric for a girl on the go because it's super easy to keep clean, and as an added bonus, the gold hardware elevates this very practical bag.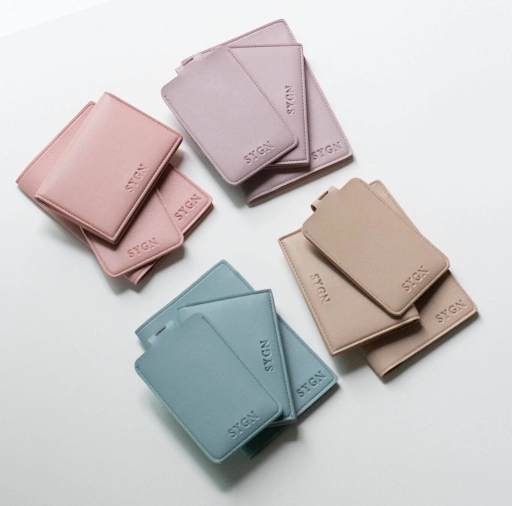 If your bridesmaid is prone to wanderlust, this adorable pastel passport cover, luggage tag, and cardholder set will be right up her alley! They are chic, made of premium vegan leather, come in 12 colors, and can be personalized with a name. This is the perfect gift for a destination wedding bridesmaid and will most definitely come in handy for years to come!
For the Girls Who Are Super Sentimental!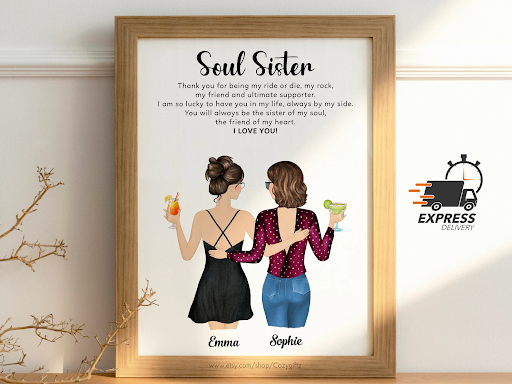 A customized portrait is one of my favorite gifts to give a close friend. These are absolutely adorable and can be customized to showcase each of your personalities; plus, you can add a quote that means something special to your friendship. Grab a picture frame from Amazon, and your bridesmaid can hang it in her home or office to be reminded of how appreciative you were to have her by your side for your wedding!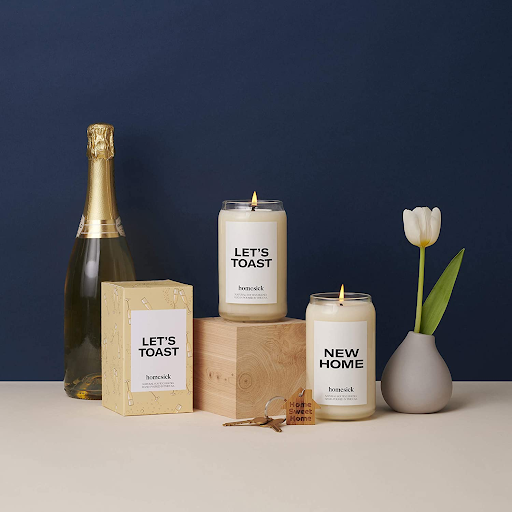 Homesick candles make a super sweet gift for a sentimental bridesmaid. Scent is a super powerful memory sense, and these candles hit the nail on the head. – you can pick a favorite memory the two of you share and use a candle to bring those memories flooding back. Maybe you met in summer camp, did a summer abroad in France, or love to go hiking together. There's a candle to match all those memories, and so, so, many more! If, instead, you want to commemorate new memories being made at all your wedding festivities, the "Let's Toast" candle will remind her of the bachelorette party and being by your side on wedding day!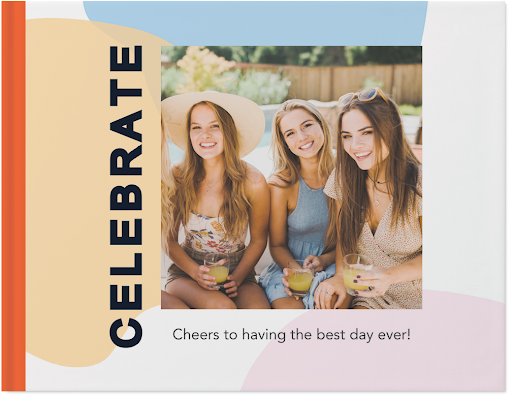 If you have a bridesmaid who is likely to cry during their wedding toast, this is the gift for them. This photo memory album from Shutterfly includes 20 completely customizable pages to showcase your special memories with your best girls. You can even take a whole page to write a heartfelt letter of thanks, sure to fill any sentimental friend's heart! I love the colorful, modern abstract color that would make a fun coffee table book that your bridesmaid can cherish for years to come.
For Every Girl in Your Group!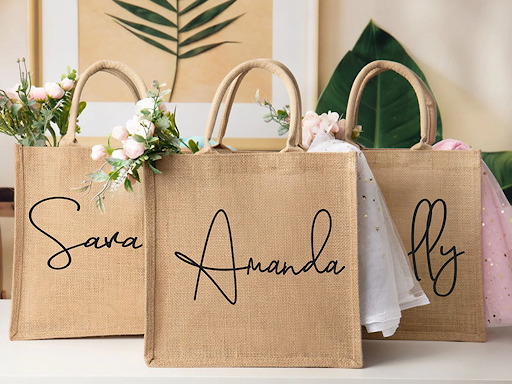 These customizable tote bags are the perfect thank you for every bridesmaid in your group! Instead of buying gift bags, use these totes to give your girls their thank-you gifts, and they get a bonus gift! This tote can be used as a carry-on for a bachelorette trip, to pack their necessities for wedding day, and as a beach bag for a long time after all the wedding festivities have wound down.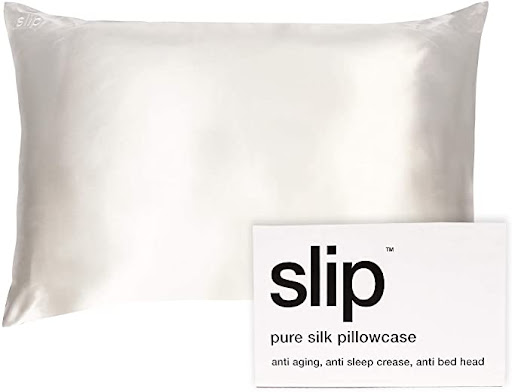 To help your girls look their best for wedding day, gift them a pure silk pillowcase by Slip. This is the most comfortable pillowcase to sleep on, and it is also anti-aging, anti-sleep crease, and anti-bedhead – how much better could it get?!? It comes in 15 colors, so you will find one to fit into every girl's bedding scheme, and it's even machine washable. If you're having a bridesmaid sleepover the night before the wedding, make sure your girls bring it along to help wedding day hair and makeup go super smooth!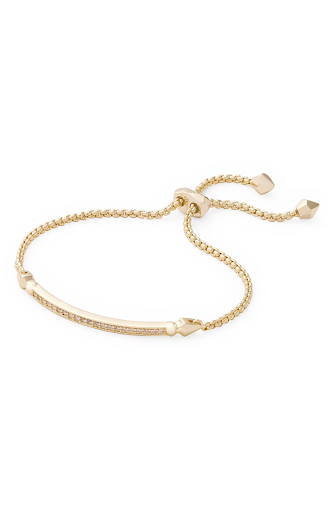 Every bridesmaid needs jewelry for the wedding day, and what a better option than this classy, sparkly friendship bracelet that you can find at Nordstrom. This bracelet will pull together your bridesmaids' looks, especially if you are doing mix & match dresses! The adjustable slider makes it friendly for almost any wrist size, and it's available in gold, rose gold, and silver, so it can match your wedding vibe. This is a beautiful piece that your bridesmaid will wear over and over again!
Match a Gift to Each Bridesmaid's Personality
Taking the extra time to match a gift to each individual bridesmaid's personality adds a heartfelt touch that will mean so much to them. Whichever gift you choose for each bridesmaid, be sure to write a heartfelt note to include with it, sharing their impact on your life and how much it will mean that they'll be for you on your most special day!