Your friend is getting married, and he or she has decided to have a destination wedding somewhere fabulous. That's great! But in your mind, you know that comes with an added to-do list just to attend.
If you've never been to a destination wedding before, get excited. (They are lots of fun!) But if you aren't sure how it all works, read our tips below to find out how to do it right.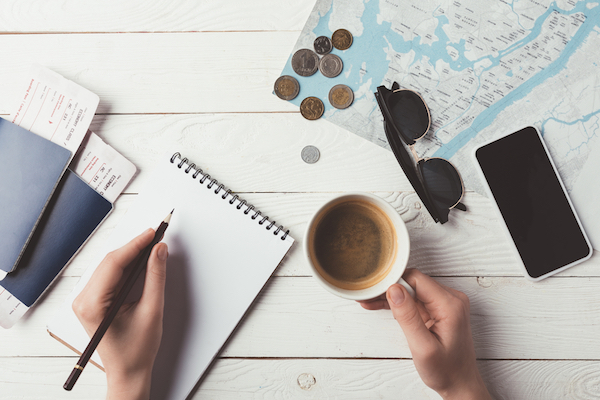 Map out your finances and travel time in advance.
For guests, destination weddings can end up being expensive, especially if they're international. Make sure you know what you're expected to pay and that you can handle the cost! The worst thing a destination wedding guest can do is RSVP "yes" to the wedding weekend and cancel at the last minute because he or she can't pay for it. Travel costs have a lot to do with why guests back out in the 11th hour, so figure out your vacation days, hotel rates, flight fares and the cost of any activities or exploration you want to do before you agree to go.
To help combat costs, consider a few destination wedding hacks. Remember, the only events you are required to attend are the ones you RSVP'd for, like the wedding and a welcome dinner, if there is one. The wedding party and family might be there for a whole week, but if the destination is expensive or you are short on PTO, you can fly in and out of town just for the festivities. Also, even with a "wedding rate," the wedding hotel could be pricey. Booking a cheaper hotel nearby is perfectly acceptable. Just make sure you have access to the main hotel, and that you factor in any day passes you might have to buy to get there.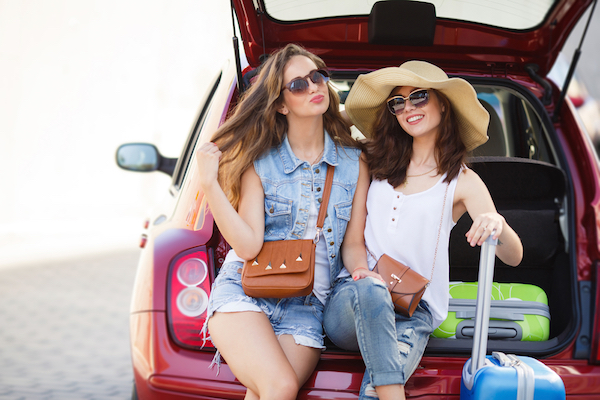 RSVP—and arrive—on time.
The earlier you RSVP, the better. Sometimes, destination weddings will be filtered through a travel agency who will handle all flight bookings and costs. If that's the case, don't be the guest that doesn't RSVP or pay on time. We can't stress that enough.
If you're on your own with bookings, it's also important to account for possible travel delays. Don't book a flight that gets you in town right before the festivities and run the risk of a flight delay making you miss something. If you have the vacation days, plan to get in town the morning of the welcome dinner, at the very latest. That also goes for flights out; you'll want to factor in time to join any post-wedding brunches or gatherings before rushing to the airport.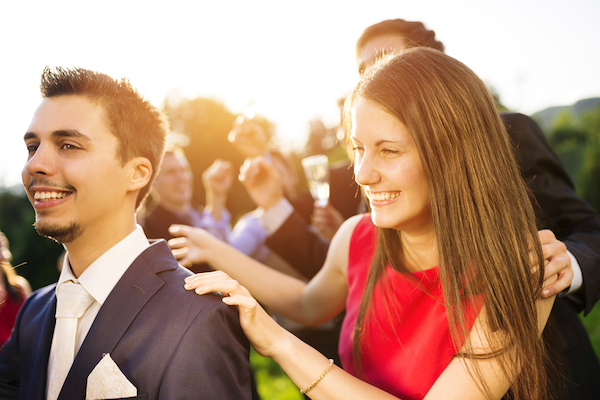 Don't abuse the +1 privilege.
 The rule is simple: If you weren't given a +1, don't invite one. And if you are given a +1, don't bring more than one guest. Whether you think it's fair or not, you're a guest of the couple's special day, which doesn't put you in a position to dictate who gets to attend.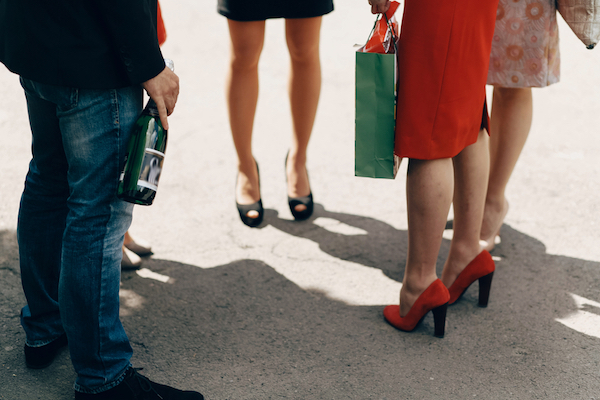 Yes, you still have to give a gift.
…but you don't have to give a big one, or even bring it with you. Your presence is the best gift at any destination wedding, but you should still send something to commemorate the day. Note that we said "send." Actually bringing a gift isn't convenient for you or the couple. Instead, pick something from their registry and make it easy by having the gift delivered directly to their home. You can also bring a card to the actual wedding to express your congratulations and let them know that something is coming.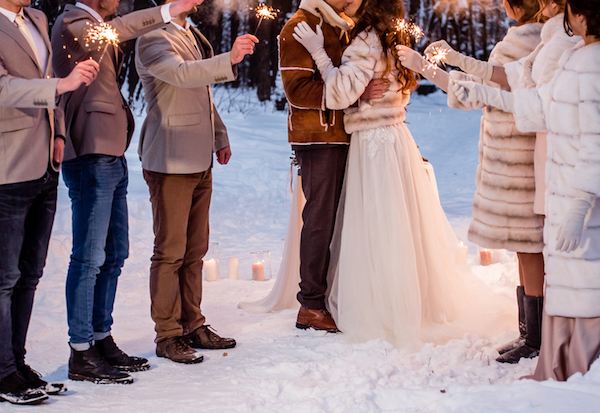 Remember why you're there.
We hate to be the bearer of bad news, but this wedding isn't about you. It's about the couple. Get to all the events on time, be willing to help with anything the couple might need and be "present" while you're there. Don't be on your phone all the time. If the group is getting together or doing something fun, don't miss out. This weekend is all about love, and you want to be respectful of everyone's time and attention to show your love for the couple, too.
Going to your first destination wedding?
Get ready. You're going to have a blast! For tips and tricks on all things destination weddings, make sure you read the advice from our wedding experts on our GiveIt Blog. Don't know what gift to send them? Find the couple's gift registry on registryfinder.com and buy them something you're sure they'll love.
Featured image courtesy of @inspiredbythis, photo by @chrisandruth, planning by @tietheknotsantorini