Show each individual in your bridal party just how much you appreciate them with a personalized gift before the wedding.
There is nothing accidental about a bridal party. Each individual bridesmaid and groomsman holds a special place in your lives as a couple — whether they're childhood friends, siblings, or college buddies — and they've likely weathered plenty of life's ups and downs right by your side. And your wedding day is no different — you picked them to stand next to you for a reason.
If you've ever been part of a bridal party, you know to be ready for anything leading up to the big day. Your closest friends and loved ones are the ones who will stay up all night helping with seating arrangements and sending last-minute emails to the wedding planner when the unexpected happens.
How can you possibly show your appreciation for every member of your bridal party? One of my favorite ways is to present each person with a personalized gift on the day of the wedding. It's a moment when you know you'll all be together, and the culmination of everyone's efforts will be on full display — a great time to celebrate each other. Below, we've put together our top picks from Bed Bath & Beyond that your bridesmaids and groomsmen will love.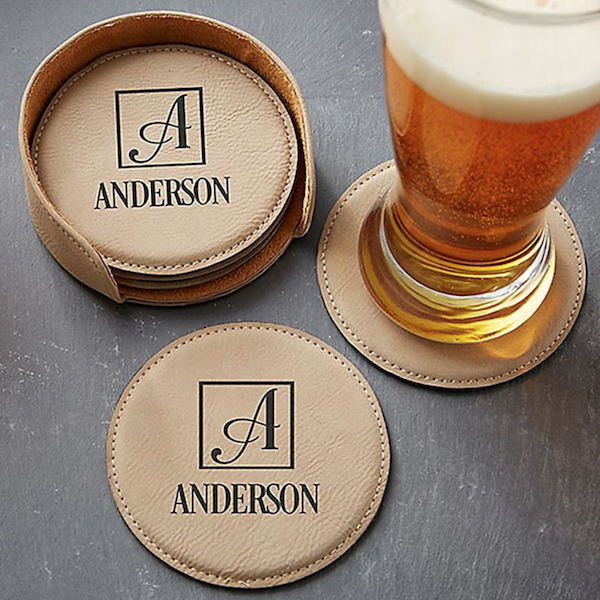 You can't go wrong with a set of personalized coasters for your bridal party, and this leather set is a great gifting option. It's got a classic, timeless look that will blend into any home decor style, and it comes with a convenient leather holder to keep everything organized.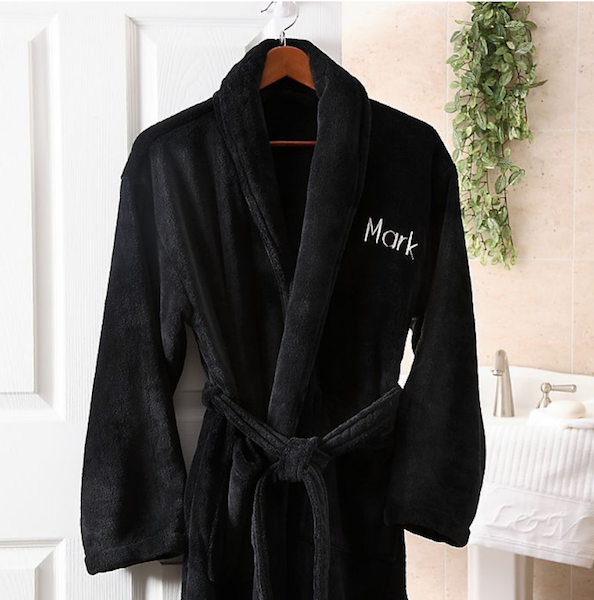 With the option to embroider with a first name or single initial, your bridesmaids or groomsmen will always know which super-soft fleece robe is theirs. The full-length robe is a thoughtful gift that they're guaranteed to reach for a long time, and it features a pocket on each side for added convenience.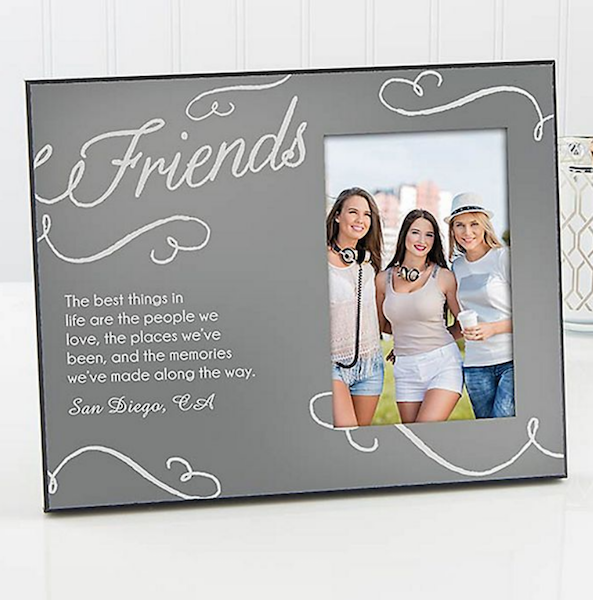 If you're looking for a super personal bridal party gift, grab a customizable picture frame. This option allows you to add a custom message (or choose from the provided quotes) next to a picture from a cherished memory you've shared together, making it an extra special gesture of your appreciation.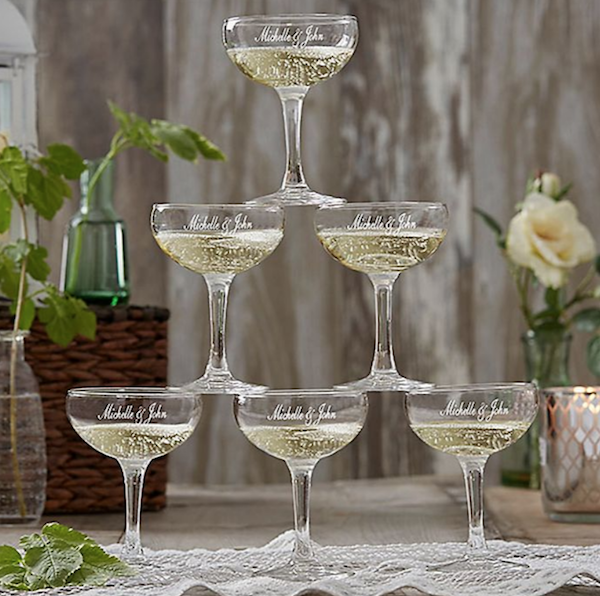 Sure, plenty of people own Champagne flutes, but what about the coveted Champagne coupe? These Gatsby-esque glasses are a nod to celebration and cheers — perfect for the people celebrating your wedding by your side — and can be customized with up to 24 characters. Pair it with a bottle of prosecco for a ready-to-enjoy gifting!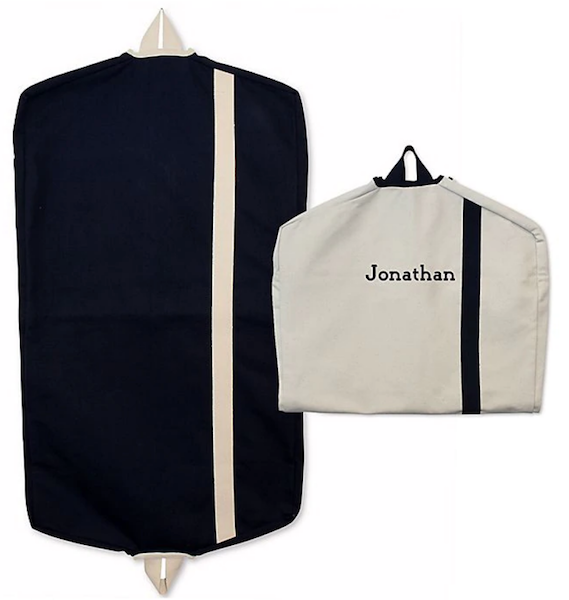 Planning a destination wedding? Gift your bridal party with a personalized garment bag ahead of the big day so they can transport their precious cargo without worrying about wrinkles. This all-cotton canvas option sports a full-length opening and sturdy handles that can survive sprints through the airport terminal.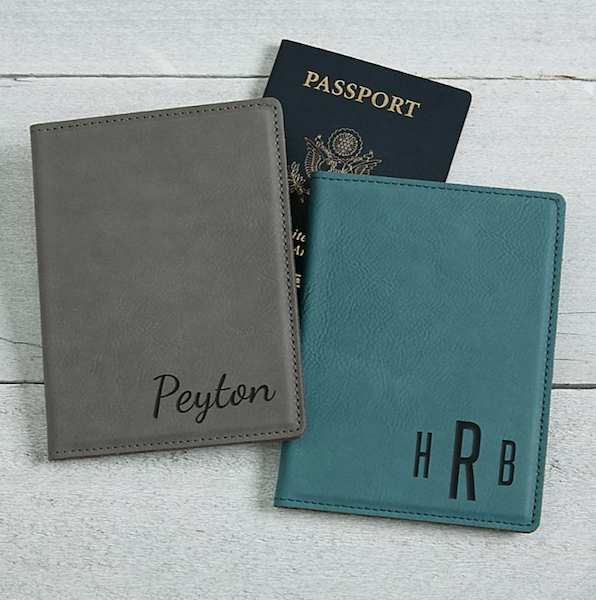 Another option for those of you planning a destination wedding — an international one, in particular — is a dual gift of a monogrammed passport holder and luggage tag. The leatherette passport holder includes interior pockets for travel documents so you can rest assured everyone will arrive at the destination.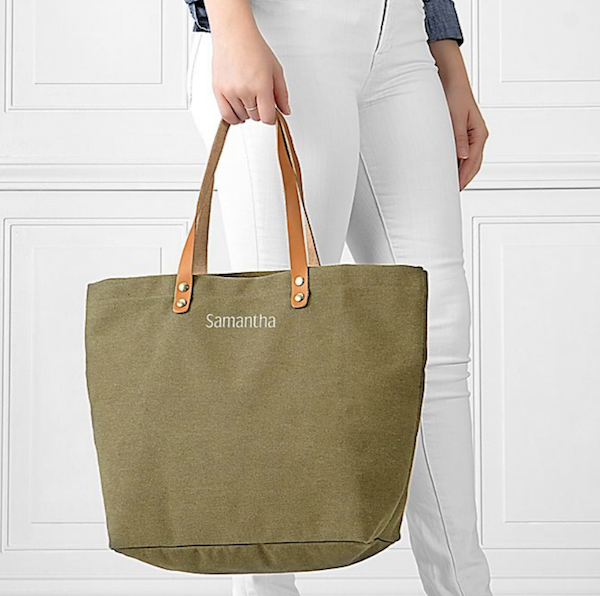 Your bridal party has carried you through plenty of difficult scenarios — wedding-related and otherwise. Gift them with a tote bag that can carry everything they need to get from place to place as a thanks for everything they've done for you. Each canvas tote features an interior pocket for added organization.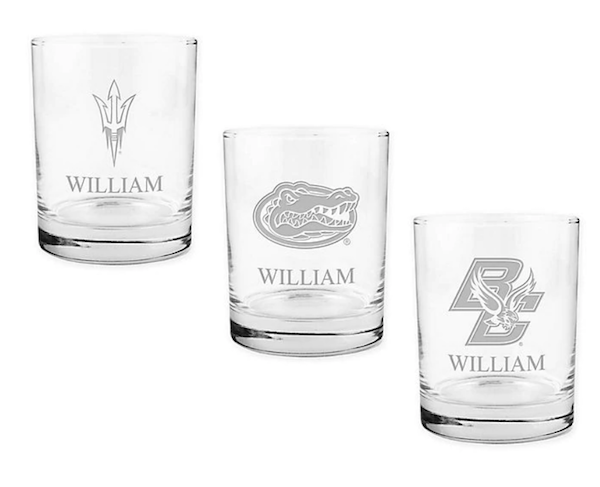 Meet your bridal party in college? This gift is a great way of showing how special your friendship is: give them a personalized whiskey decanter complete with their first initial and pair it with a shot glass sporting your NCAA mascot and their name! They'll have so many fond memories to look back on every time they pour themselves a drink.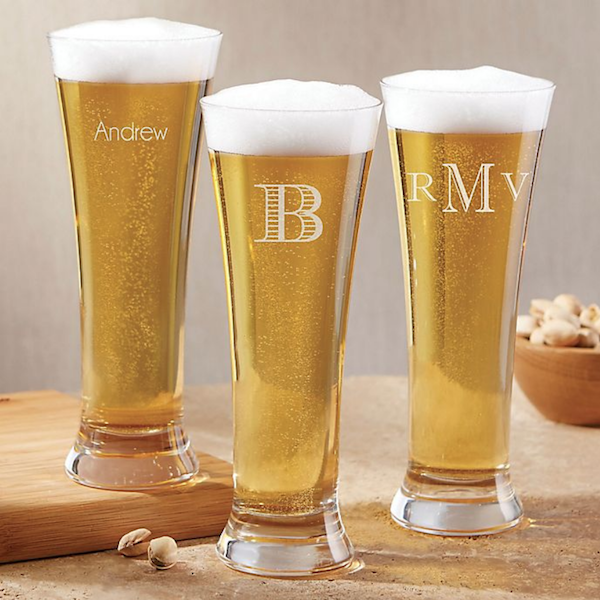 There aren't many drinks that beat an ice cold beer in a proper glass. Show the people standing beside you on your wedding day that they deserve a crisp, personalized sip from this day forward when you gift them with a 15-ounce pilsner glass with their name, monogram, or first initial etched into the side.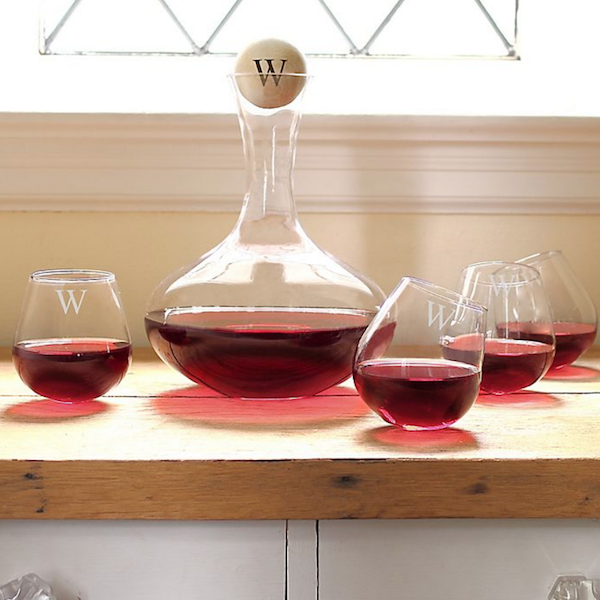 This is one bridal party gift I'm really excited about. In fact, if I were someone's bridesmaid, I would love to get this 5-piece wine decanting set as a thank you gift. Complete with a decanter and four stemless glasses, each item can be personalized with a single initial for an elegant presentation.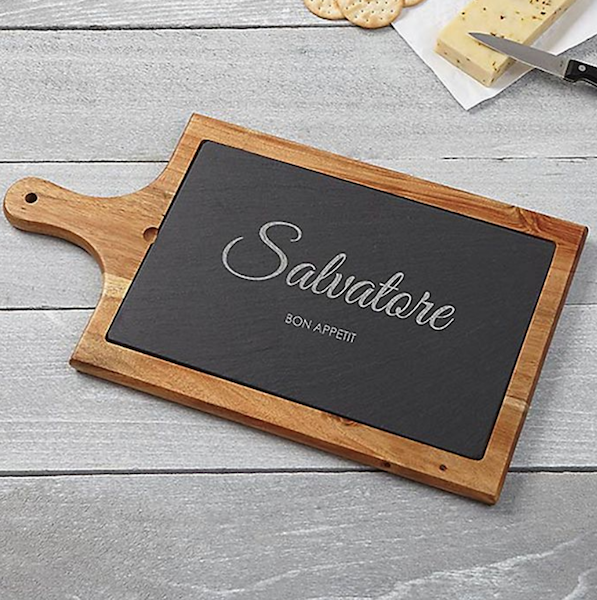 Who doesn't love a good cheese board? This slate and wood paddle board can accommodate any name and an optional line of text to personalize each and every gift for your bridal party. Add a bottle of wine or a gift card to a local cheesemonger for a perfect pairing!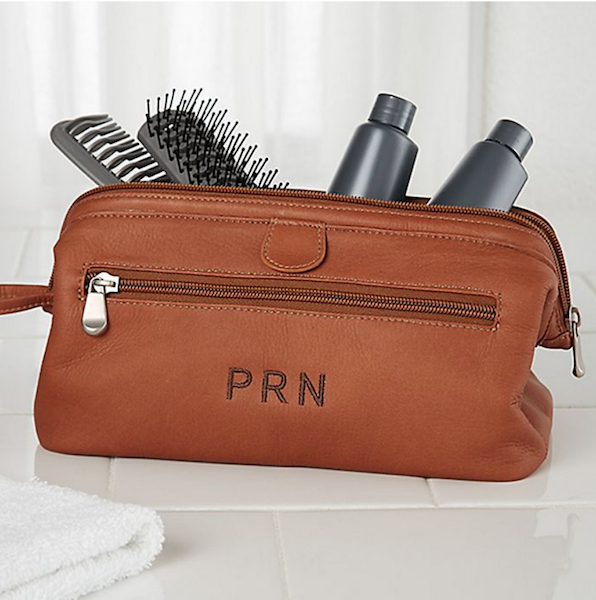 When my husband was gifted one of these personalized leather toiletry bags for being a groomsman at a recent wedding, I was truly jealous. The genuine leather makes for a timeless, classic look, and the additional side pocket gives just that little extra space you're looking for. Adorned with a modern monogram, it's a wonderful, customized gift your bridal party will love.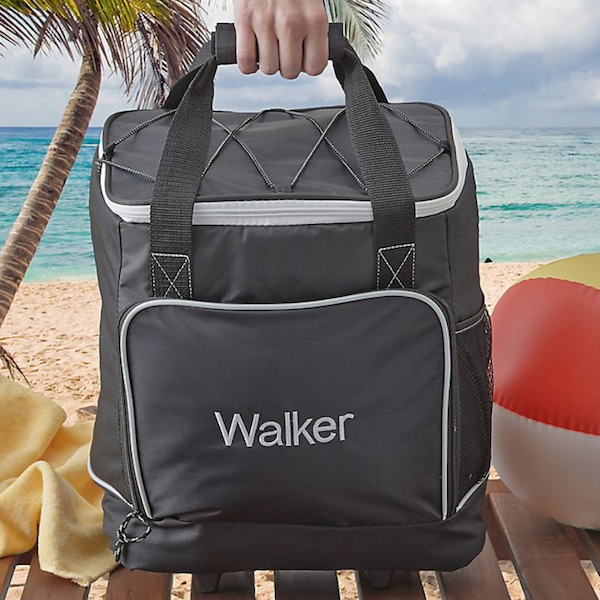 Just like your bridal party has rolled with you throughout life, this rolling cooler bag will be right there for them whenever they're in need of a cold refreshment. Offering a 10-gallon capacity — that's 40 cans, people — and customization for up to two lines of text, this is a gift everyone will love and use for years to come.
Your Wedding Day
Your wedding day is no different from those special moments you've shared with your closest friends and relatives — I mean, the reason why they're standing by your side is because they've been there for most of them. While it's impossible to show your appreciation in a single gift, we know your bridal party will feel so appreciated when you take the time to gift them something special and personalized to commemorate their involvement in your life, and your special day.