Your checklist before baby arrives probably includes things like, "decorate the nursery," and "buy all the products." Allow me to add a few things YOU truly need to the list: deep sleep, relaxing activities, uninterrupted meals, and time outside of the house. The best way to check those essentials off the list? Plan a "babymoon! "
We didn't plan one before welcoming our first daughter, but this time around (maybe because I know what awaits us once baby arrives) I knew we had to do it!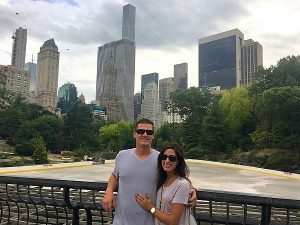 What's a "Babymoon?"
A "babymoon" is a trip designed to be one last getaway with your partner before you enter parenthood (or add more littles to your family). It's a time to take a deep breath, relax, and enjoy one another's company before your lives take an exciting (but exhausting) turn.
Just like a honeymoon, this isn't the time to visit family members or invite friends to tag along—your home is about to get a little more crowded, so enjoy this time as a twosome!
Ready to start planning?
Read on for a few tips from me and a few other "babymooners" I consulted in writing this post. We've got you covered with ideas for when to go, where to go, and what to pack!
When to Go
My sources all agree: the 2nd trimester (between weeks 13 and 27) is the ideal travel window for a few reasons:
You're most likely over the "queasy" stage of early pregnancy (hopefully!)
Your bump is in the "cute" stage: you're definitely past looking "bloated," but you haven't yet reached the "so-huge-I'm-uncomfortable" stage.
You're safe to fly.
Your energy level is at its peak!
Where to Go
Your reasons for going on the babymoon are going to influence where you choose to go:
If you want to relax: don't go too far! Think of a destination that's a short car or plane ride away (I would say under 3 hours). Choose a spot that's less about seeing the sights and more about soaking it all in: I'm thinking a cozy mountain cabin, a beautiful beachside retreat, or a resort with a luxurious spa. You won't feel like you're "missing out" on anything if you decide to take a nap every afternoon!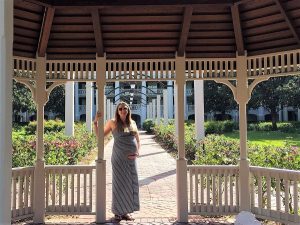 If you want an adventure: don't wait too long to go! You'll want to plan your babymoon early in the second trimester. As long as your doctor okays it, head to a bustling city, like New York, to take in a Broadway show, plenty of sightseeing, and of course, all of the delicious food!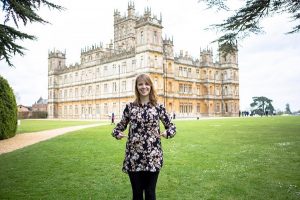 Or, hop across the pond and take a European vacation (something you probably won't be able to do for awhile once your baby arrives).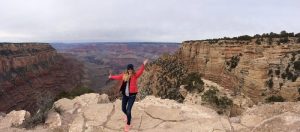 If you love staying active, plan a hiking trip! It might be the last time you explore without a baby carrier strapped to your chest!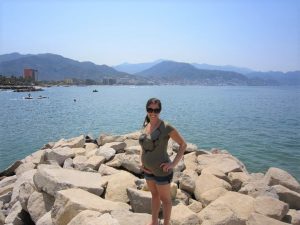 A cruise is another great option if you like exploring new places! And, the "days at sea" also allow for plenty of relaxation!
No matter where you go…
Don't over-plan: the next few months will be all about a "schedule," so while it's a good idea to set up a few activities in advance, leave plenty of time to relax and unwind.
Make reservations at a few "grown-up" restaurants. Sit down and savor your meal, from appetizers through dessert. Relish in the fact that you can carry a small clutch without bottles, crayons, or wet wipes. I promise, you'll get more fancy evenings out once baby arrives, but it will never be the same!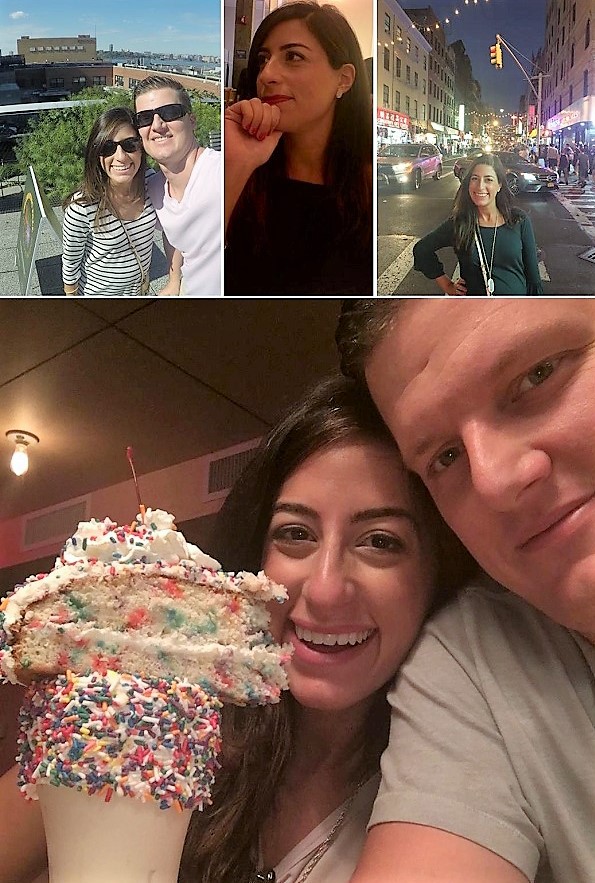 Take pictures! Even if you don't feel "cute" now, you will cherish photos that capture your pregnancy. Plus, your little one will one day love seeing when he or she was in mommy's tummy!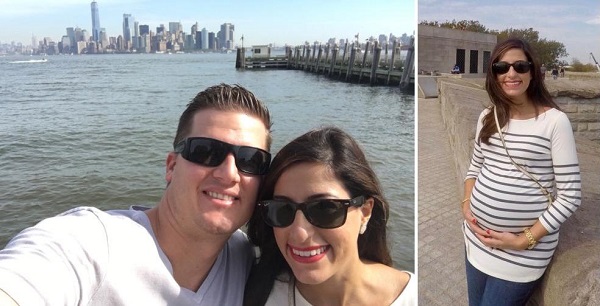 What to Pack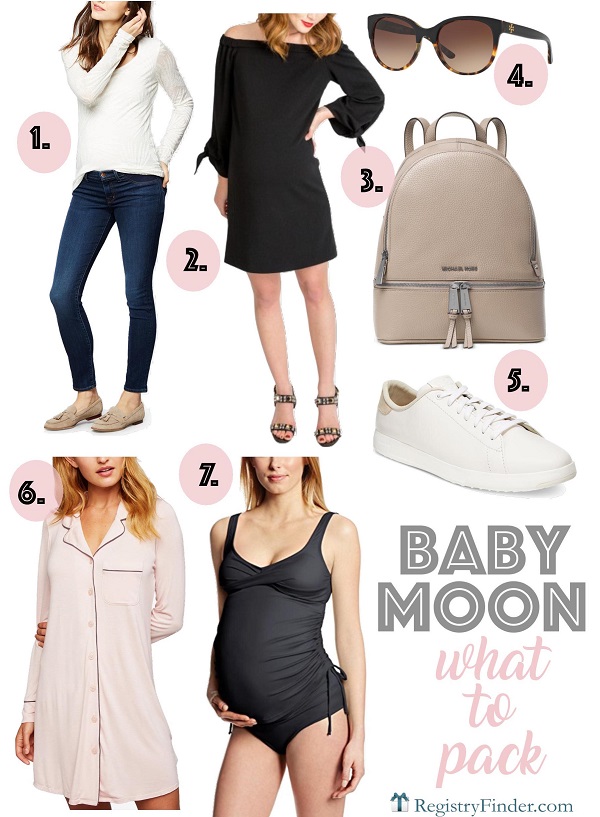 Before you book your Babymoon…
Talk to your doc! Every pregnancy is different, so before you book the tickets, run through your travel plans at your next prenatal appointment. Be sure to mention the dates you'd like to go, what activities you're planning, and any other details you think your doctor will want to know!
Bon Voyage!
I truly hope you enjoy every moment, meal, and memory of your babymoon—you deserve it, moms (and dads)!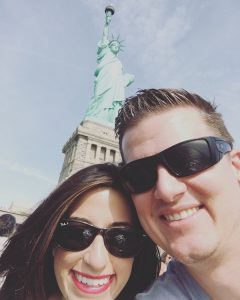 Save
Save
Save
SaveSave