There's nothing sweeter than celebrating a mommy-to-be and her baby on the way. And while the celebration should always be sweet, sometimes we crave a menu that isn't so sugary!
I've faced a calendar full of showers recently, and I've come to expect the temptation of rich appetizers, sugary drinks, and decadent desserts. But when it's my turn to throw a shower for family and friends, I'm determined to plan a menu that's yummy without making me feel yucky afterward. Below are some of my favorite simple and healthy recipes for your next baby shower!
Tip #1: get an early start! We all know that breakfast is the most important meal of the day, so why not plan to celebrate the mommy-to-be in the morning? Holding your event in the A.M. comes with a few "perks" (and I don't just mean the coffee): breakfast menus don't traditionally include heavy appetizers and lavish desserts, and there are tons of healthy dishes to prepare and serve!
Tip #2: Make menu items ahead of time! An early party time means even earlier day-of prep, so spend time in the kitchen in the days leading up to the shower so you can enjoy it! Fortunately, you'll see that many of our recipes allow you to cook days in advance.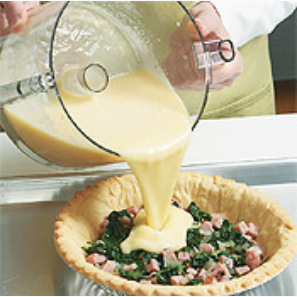 This is my go-to quiche for any breakfast event, because 1) It's made of mostly egg whites, so it's fluffy and healthy, 2) It calls for a pre-made crust, and 3) You can make and bake it ahead, and just warm it up the morning of the baby shower! It even freezes well if you'd like to whip it up way in advance.
Yogurt Parfaits with Homemade Granola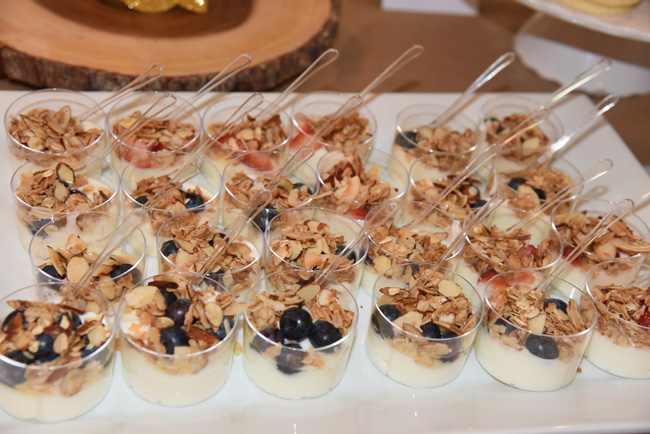 This menu item comes together easily because you can bake your granola a few days before and just enlist a co-hostess or friend to help assemble the parfaits in the morning. Bonus tip: double your batch of granola and give a bagful to each guest as her party favor!
Homemade Granola
3 cups rolled oats
1 cup slivered almonds
1 cup cashews
¾ cup shredded coconut (unsweetened)
¼ cup dark brown sugar
¼ cup real maple syrup
¼ cup coconut oil
¾ tsp. salt
1 cup raisins or dried cranberries (optional)
Preheat oven to 250°. In a large bowl combine oats, nuts, shredded coconut, and brown sugar. In a separate bowl, combine maple syrup, oil, and salt. Combine both mixtures and pour onto 2 sheet pans. Cook for 1 hour and 15 minutes, stirring every 15 minutes to achieve even cooling. Remove pan from oven and transfer to a large bowl. Add raisins or dried cranberries and mix until evenly distributed.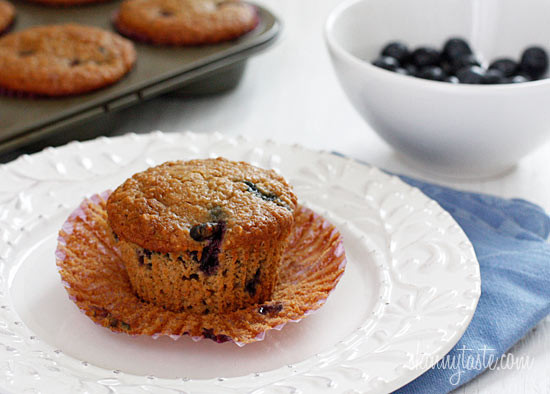 Can you tell I'm really into "make-ahead" dishes? Whip up these muffins anytime and stash them in your freezer. Place in the fridge the night before your event, warm or transfer to a serving platter in the morning, and they're ready to go!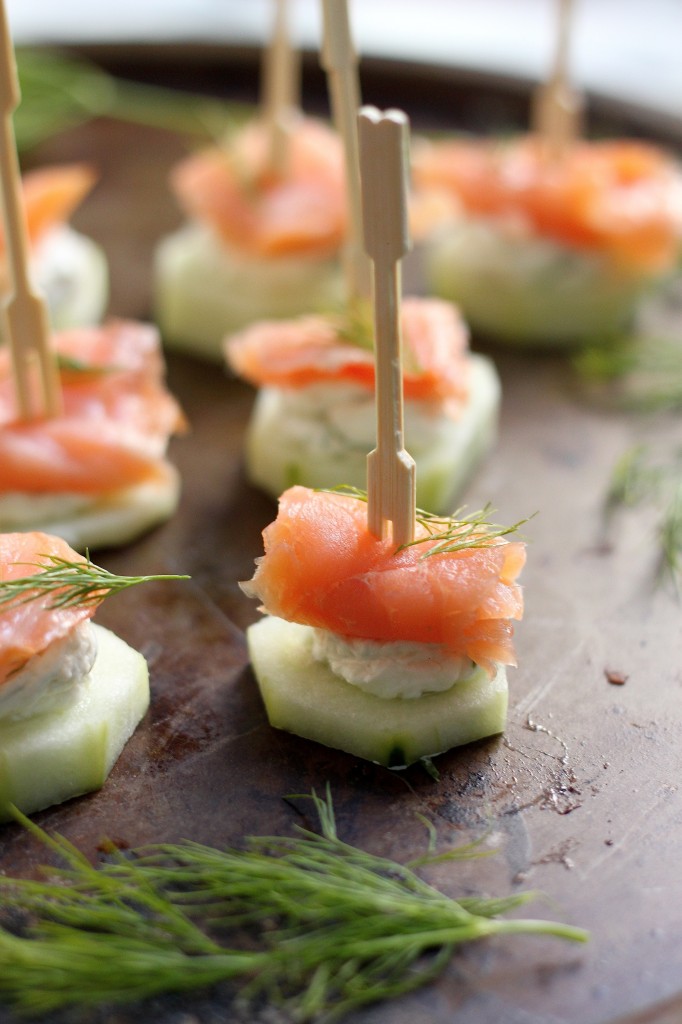 It doesn't get easier or more elegant than these smoked salmon and cream cheese cucumber bites. Your guests will love the cooling crunch of this dainty offering! Pre-cut your salmon and cucumbers the night before and assembly is a cinch.
Dark Green Salad with Feta, Dried Cranberries, and Pecans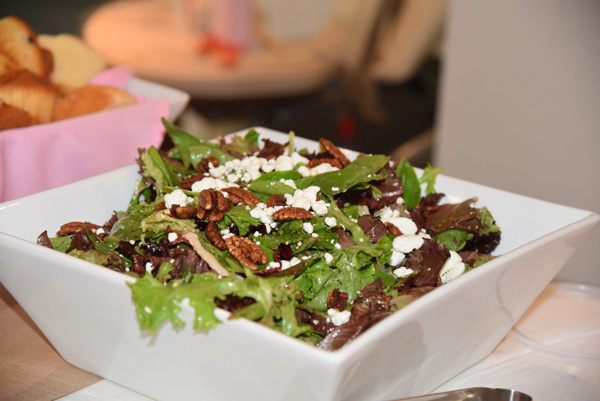 Get ready to meet your new salad dressing staple: this versatile dressing works well on dark greens with all the fancy fixings you see here, or with Romaine lettuce and a bit of parmesan for light Caesar (hence the name). Easily my mom's most famous culinary creation, I keep it saved to my phone so I can share it with friends who inevitably ask for the recipe whenever I serve it! Bon appetit!
Light Caesar Salad Dressing:
1 cup olive oil
1 clove garlic
¼ cup lemon juice
1 tsp. salt
½ tsp. coarsely ground black pepper
½ tsp. dried mustard
Dash of Worcestershire sauce
Place garlic in food processor and chop. Slowly add oil. Add remaining ingredients and pulse to combine.
Salad:
Mixed dark greens
Crumbled low-fat feta cheese
Dried Cranberries
Chopped pecans or walnuts
Toss salad ingredients with light Caesar dressing. Enjoy!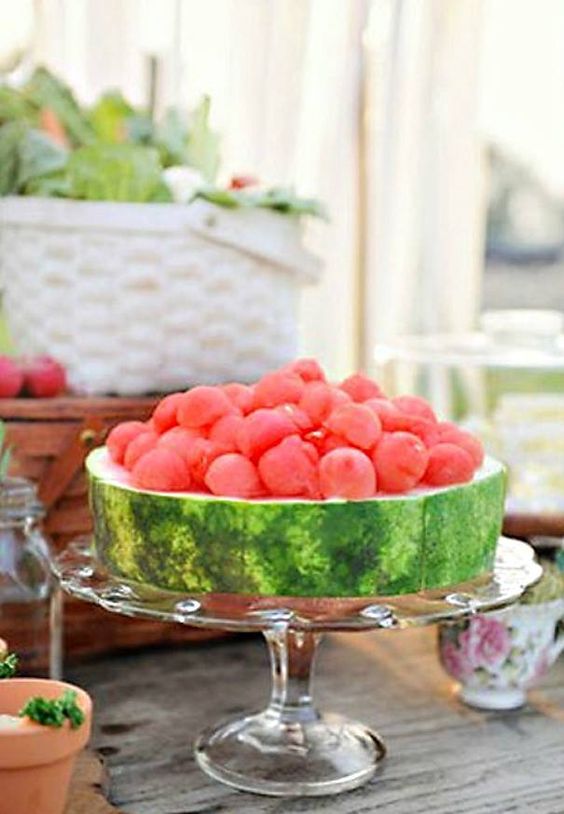 In lieu of a shower cake, why not serve this refreshing and unique "dessert?" Tip: ask your produce department to cut your watermelon into cross-sections for you and wrap up the rest. That way, the heavy-duty labor is done, and all you have to do is get to work with your melon baller!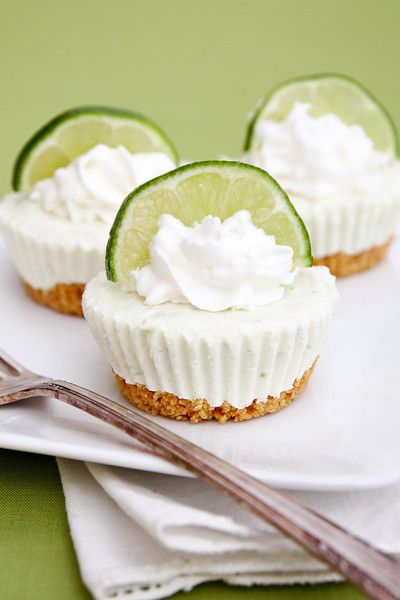 I know I promised "healthy" recipes, and though this is a sweet treat, its tiny size keeps the splurge small. Be sure to leave these in the freezer until it's time to serve—they melt quickly!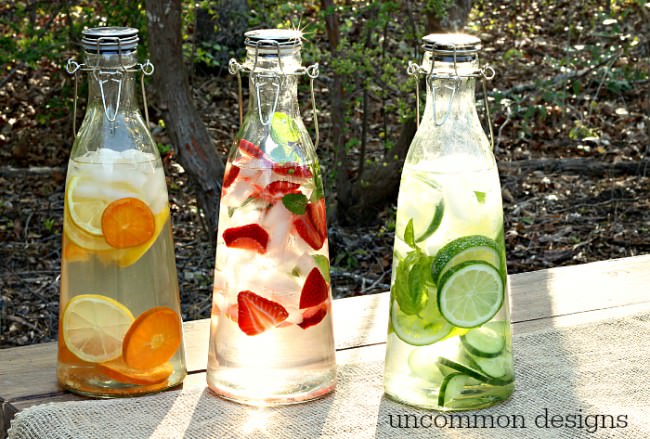 Refreshing and beautiful, these infused waters are bursting with flavor! Combinations like citrus, strawberry mint, and cucumber lime basil will keep your guests coming back for more.
"Rise and Shine" Theme
Though this post is all about your menu, I couldn't help but share a few ideas for invitations and decorations for a baby shower brunch! A "Rise and Shine" theme is sure to delight the mom-of-honor as you celebrate the arrival of her little sunshine. You can keep the décor gender-neutral by sticking to a chic palate of yellow and gray, or add pops of blue or pink for a boy or girl.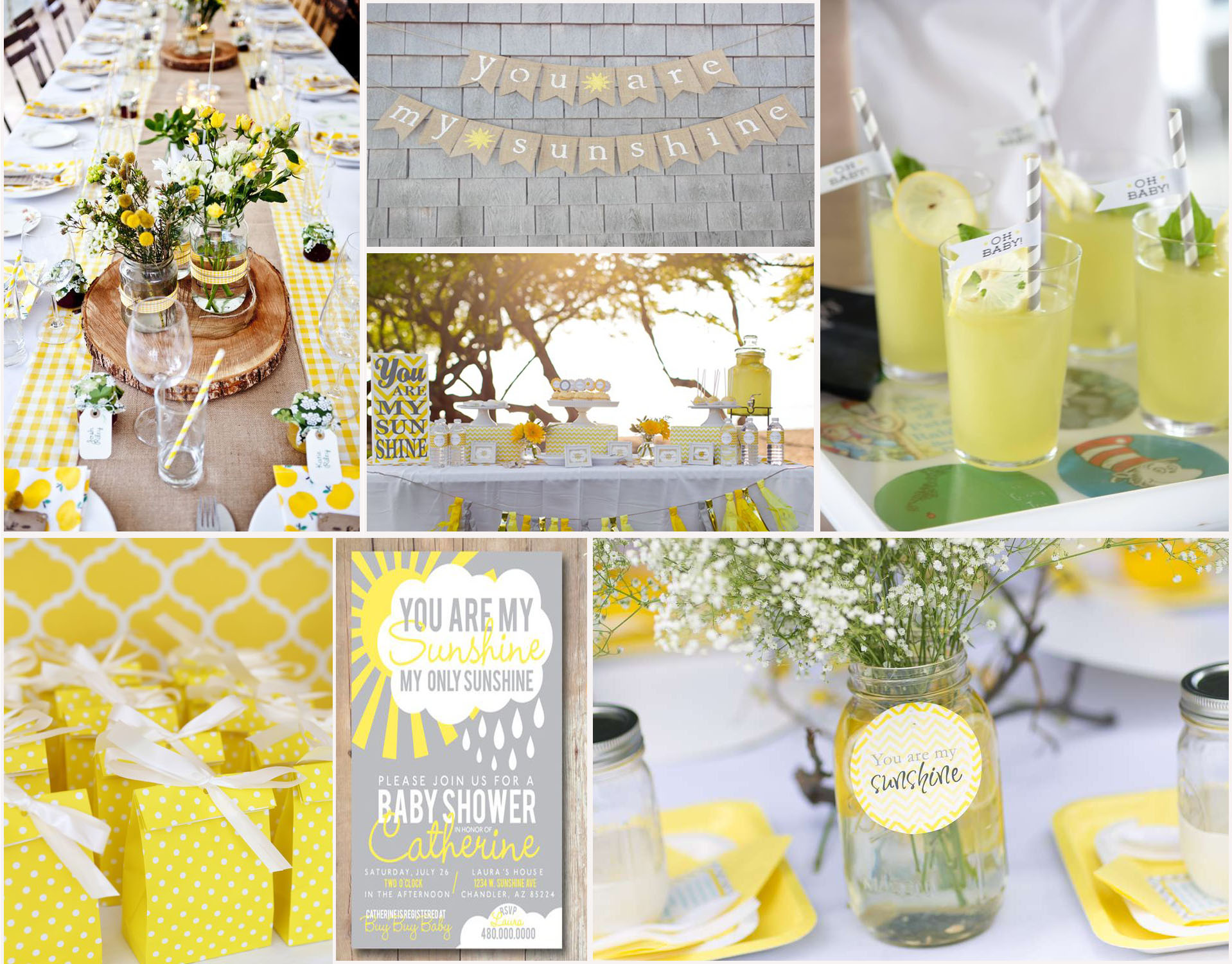 Lemonade straws: Amazon.com
Mason Jar: CatchMyParty
Invitation: Esty
Favor Bags: Bronnie Bakes
Tablescape: Domino
Banner: Etsy
Buffet: weheartparties.com
For even more ideas on recipes, tablescapes, decorations, and favors, check out our Pinterest page!