You may feel her coming on, and you may think she's unavoidable, but I'm here to tell you that Bridezilla does not have to make an appearance during wedding planning!
I know firsthand how difficult and stressful planning a wedding can be. You're juggling work, family, and friends while planning the biggest, most-perfect day of your life. But that's just it- it's only one day in your long, long lifetime of love and adventure. Not your mom and dad's day and not your bridesmaids' day. You shouldn't expect everyone to spend their life savings on your wedding celebrations or do your bidding every waking moment.
So, step away from Pinterest. Put down the guest list and seating chart. Take a deep breath and read through our list of ten ways to be a great bride. We promise that if you follow these simple steps you will enjoy this wonderful season of planning your wedding.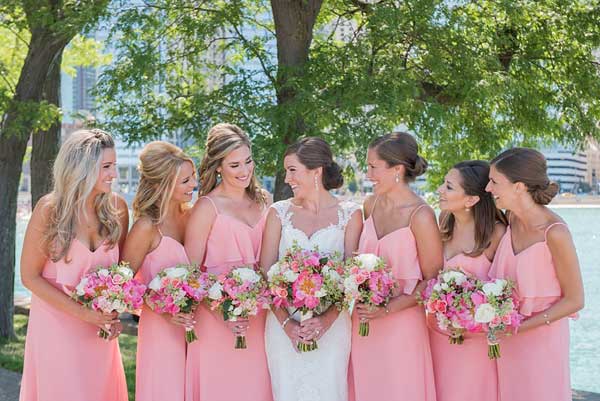 1. Stay Organized
When you start planning, consider hiring a wedding planner. Yes, it will add to your budget, but it will subtract a lot of stress from your life. If a wedding planner is not in your budget, find a good month-by-month wedding checklist and get started on that to-do list.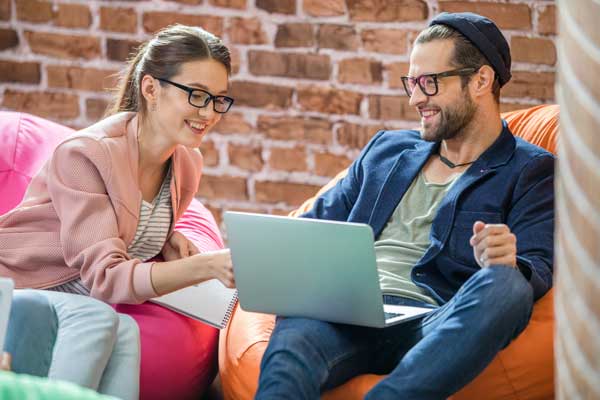 2. Decide What's Important to You
When you begin planning, decide what's important to you and your fiancé, make those your priority, and let go of the teeny, tiny details. Those small details can consume you, but are things that only you know about, which means, no one else will know if they don't happen. So, don't sweat the small stuff!
3. Set a Budget and Stick to It
This goes back to #2. Once you've determined the negotiables and the non-negotiables, you can set a budget. If it's important to you, spend money on it. However, if something is on the negotiable list, consider cutting it out if it's breaking the bank.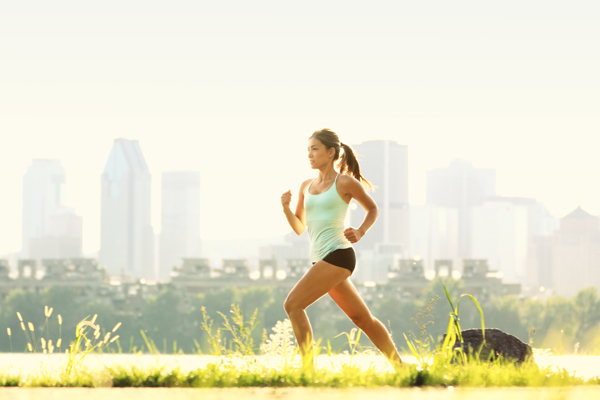 4. Exercise and Consume a Healthful Diet
Yes, we know, you want to look your absolute best on your wedding day. But, hungry brides are cranky brides, so don't starve yourself in order to fit into your gown. Instead, eat healthy whole foods to fuel your body and exercise regularly to release those endorphins and combat the stress!
5. Avoid Asking Family and Close Friends to Perform a (free) Service
Your aunt may be an amazing florist and your sister-in-law may be a talented photographer, but don't just assume that they'll take care of flowers and photos on your wedding day. If you would like them to include them in your wedding day, offer to hire them just as you would any other vendor. And don't be offended if they decline- they may want to enjoy your wedding day as a guest!
6. Delegate, Delegate, Delegate!
Need I say more? There are many people who want to be part of your day. If someone offers to help and you give them a task, check it off your list, knowing they're going to come through for you. Don't micromanage because that will stress both of you out!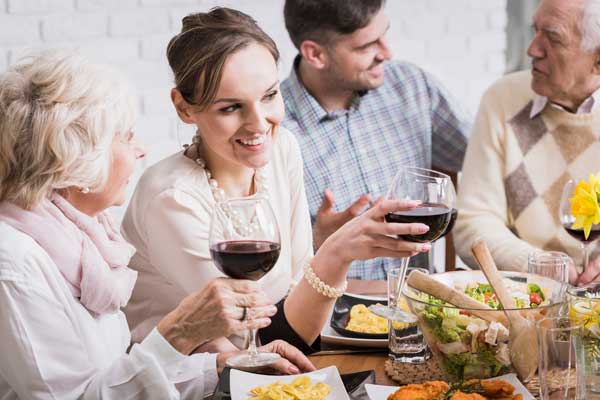 7. Take Planning Breaks
It's easy to let wedding planning overtake your life and it may even cause you to put your job, friends, and fiancé on the back burner. Schedule planning breaks and spend time with those you love. Go on a date with your fiancé. Plan family dinner with your parents and siblings. Go out and have fun with your friends. The only rule: don't talk about the wedding on these breaks.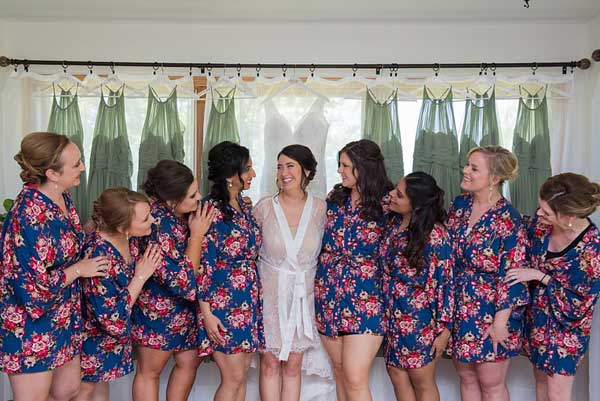 8. Take it Easy on Your 'Maids
Your bridesmaids are your closest peeps. You've probably know some of them your entire life. You've been through happy and sad times together, and you want to be sure that Bridezilla doesn't ruin your relationship forever. Don't expect your bridesmaids to take out a loan so that they can purchase their wedding attire and attend a week-long bachelorette party on a remote island. Also, remember that they're there to help, but they are not your wedding planner so you can't expect them to be part of every detail of your wedding.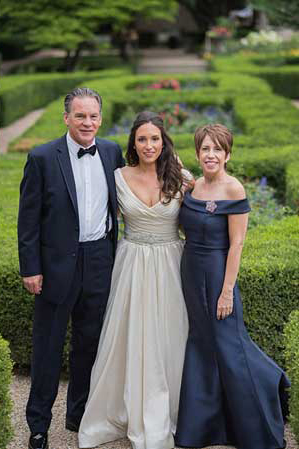 9. Acknowledge Your Parents' Feelings and Opinions
Yes, this is YOUR day, but you wouldn't be who you are without your parents. Be sure to consider their feelings and opinions, whether or not they are contributing to the cost of the wedding. They may have a lot of [random/crazy/terrible] ideas, but attempt to listen and discuss each one. If they don't seem to have much input, you could ask them to contribute a special reading or song for your ceremony.
10. Be Gracious
Through all of this, be kind to your family, bridal party, vendors, and fiancé. They are happy for you and want to share in your celebration. Show gratitude for their part in your day and let them know how much you appreciate them!
No one wants to be known as a bridezilla, but it's easy let her creep in and take over. As you're going through this process, try to keep this in mind: your wedding day is a celebration of love between you and your soul mate. That's really all that matters and we hope that you can step back and truly enjoy this memorable time in your life!
RegistryFinder is here to help you in your quest to be a great bride. We have lots of great wedding ideas and gift registry resources, so be sure to stick around and wander around our GiveIt Blog site. And, make gift giving easy for your friends and family. Let them know that all your wedding gift registries can be found at RegistryFinder.com.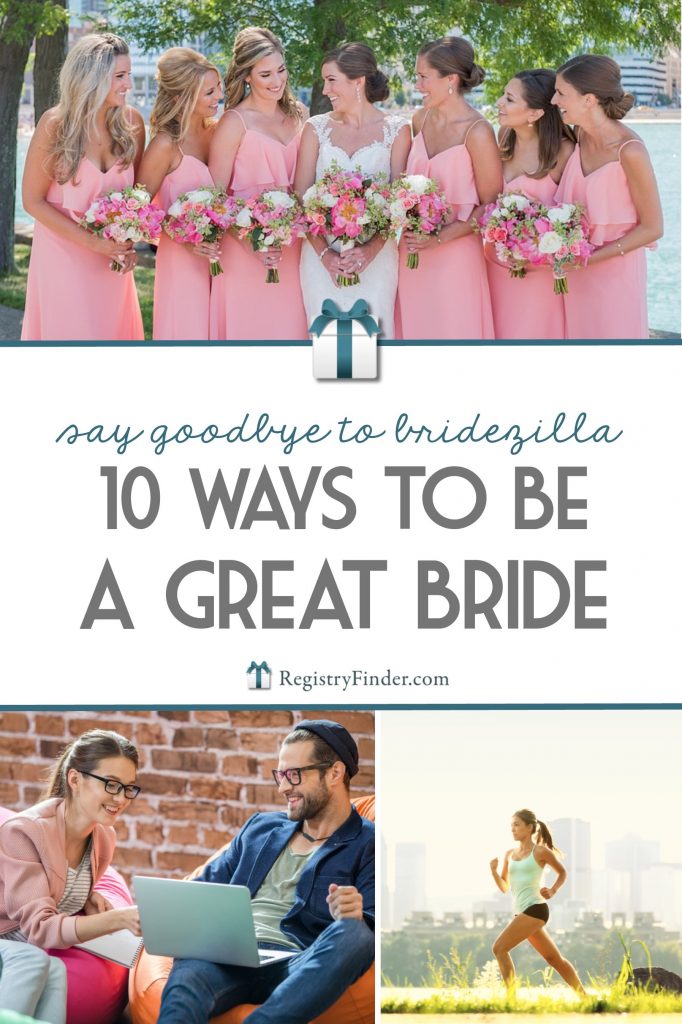 Save