In today's social media world, it's normal to assume you'll be sharing your engagement with the World Wide Web sooner than later.
Before my own engagement, I was reasonably convinced that I'd keep the news between myself and my fiancé and that we would share our excitement personally with select friends and family—and that was it. My long-held belief to keep personal things personal completely shifted once the ring was on my finger, and I was making phone call after phone call in an excited fury. I wanted to share our news with the world, and I wanted to do it yesterday.
It took a few days for us to call and text the people we wanted to find out from us personally, and once we had exhausted our lists, we decided it was safe to post a photo to announce our new chapter. Needless to say, we were met with incredible support from all angles, and we felt the best knowing we'd shared the news personally before posting for the world to see.
There is no single way to go about sharing your own engagement in person, over the phone, or on social media. That said, there are a few ways to go about showing off your new bling (and your new permanently plastered fiancée face) to the digital world: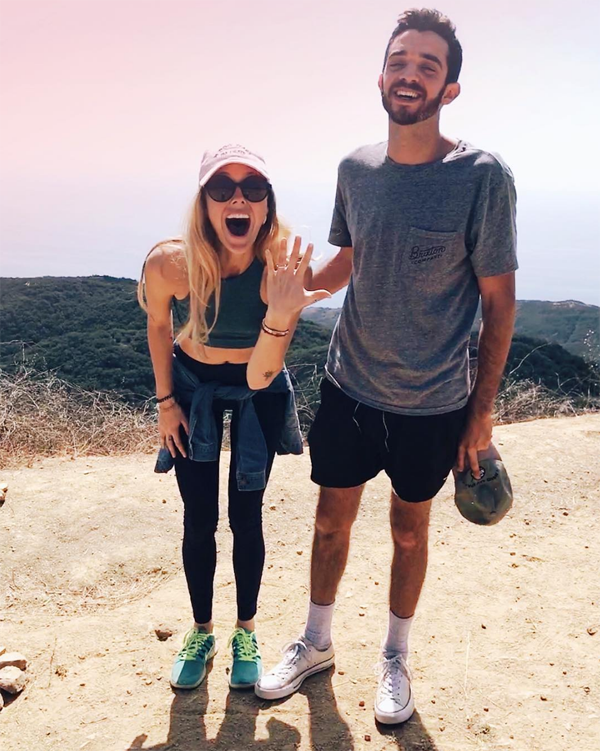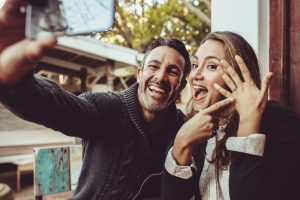 No Photographer? No problem!
Grab a friend or even a stranger to help you document one of the most memorable moments of your life. Or choose a selfie. We've all seen it, but the engagement ring selfie never gets old, and it's an endearing way to share the news.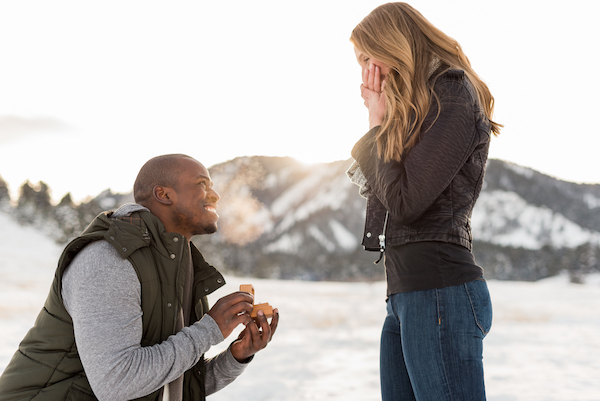 Proposal in Action
You're in a lucky group of wives-to-be if your fiancé planned for your engagement to be captured on camera—it's a once-in-a-lifetime shot to look back on for the rest of your forever. If there's a particular shot that captures the moment's pure emotion, I say post it!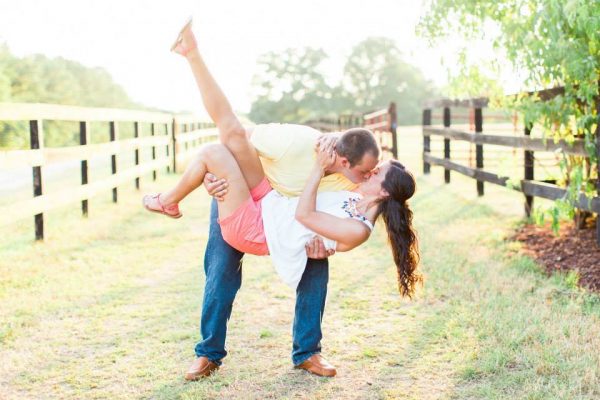 Engagement Session
Who says you have to share your engagement right after it happens? If you wait until you get your oh-so-perfect engagement photos back to make your big announcement, you'll have plenty of beautiful images to choose from! (Just be sure to give your photographer some credit!)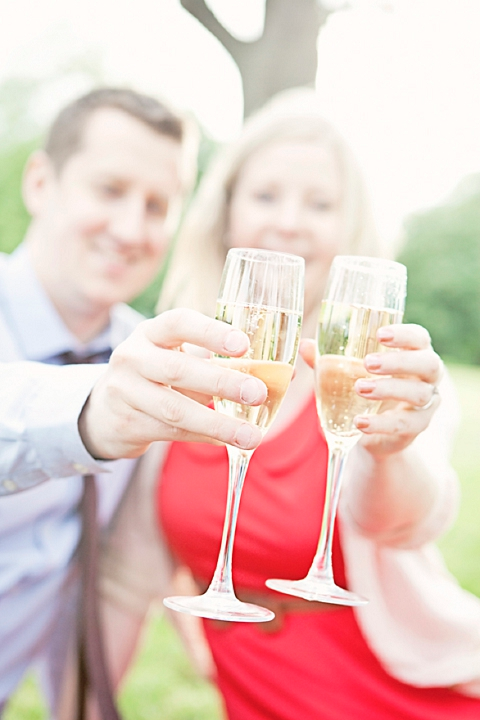 Make a Toast
There's never a bad excuse to pop open a bottle of bubbly in my book, and your engagement is one of the best out there. Snap a shot of you and your other half making your first toast as fiancés—bonus points if it's a Boomerang.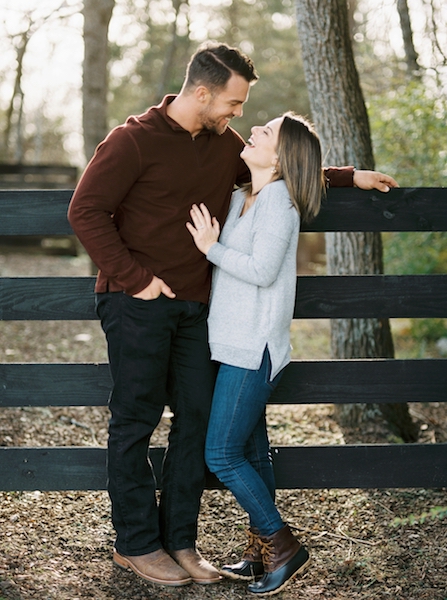 Keep it Simple
As much as I love a good original engagement announcement, there's something to be said for classic poses; after all, they're used (sometimes overused) for a good reason. Check out our Pinterest board for fail-proof announcements that never fall out of style.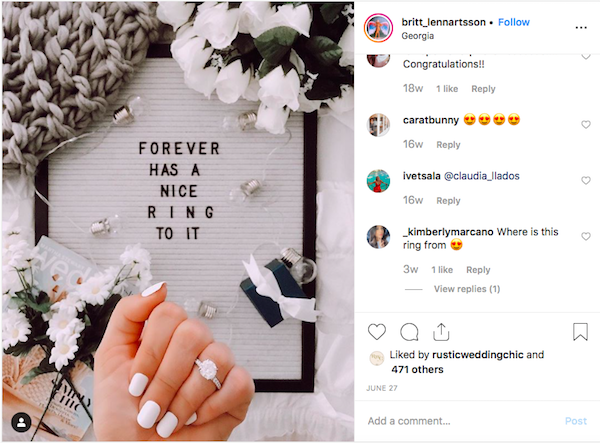 Write It Out
Sometimes, you just don't want to pose for another picture—I get it. Using an old-fashioned letterboard or chalkboard to make your announcement sends the message loud and clear, and it'll definitely stand out from the crowd.
Or Don't Post
If you are a bride-to-be who truly can't bring yourself to bring any attention to your pending nuptials, you're not obligated to post a thing! Tell those you care about in person (or on the phone) and just let the word spread the old-fashioned way.
As always, RegistryFinder is here for you every step of the way during your planning- from the cutest way to ask your bridesmaids to tips on quieting the bridezilla inside (should she want to make an appearance). And when it comes time to set up your wedding gift registry, we're here to get you started with the Ultimate Wedding Registry Checklist! And don't forget to direct your guests to RegistryFinder.com, where they can find all your registries in one convenient place.
Not quite ready to share the happy news? Pin this post for later!