I think an engagement shoot is totally worth it for every bride and groom—no matter how camera-shy you are or how tight your budget is!
Years ago, newly engaged couples would head to the nearest Olan Mills, have a formal portrait taken, and submit it to the local newspaper for an engagement announcement.
Those days are gone, and many couples are now opting for full-on engagement photo sessions with a professional photographer—and I think it's a trend worth trying! Yes, it's expensive, and yes, it does require a few hours of time. But I'm here to convince you to make those engagement pictures a priority!
Here's why: (illustrated by my wonderful friends and family members, who graciously volunteered their own engagement pictures!)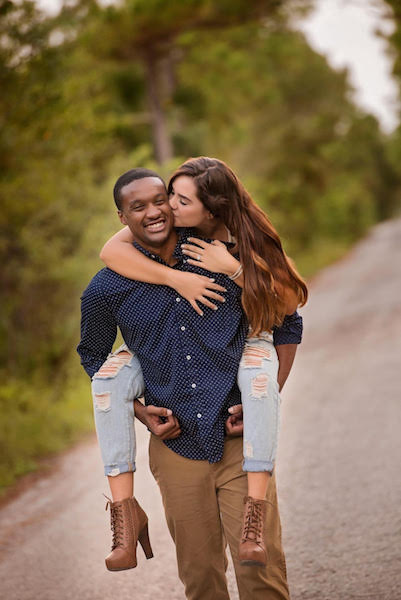 Get comfortable in front of the camera
Unless you're in the modeling industry, you're probably not super comfortable having your picture taken by a complete stranger. The engagement shoot is the perfect time to get used to posing for the camera and working with your photographer, who will be capturing the most high-stakes photos of all: your wedding photos! At your engagement shoot, you'll have time to talk with your photographer and practice posing with your fiancé, so that by the time the Big Day rolls around, you'll feel like a pro! Take a look at how great Brigitte and Gavin were at posing by the end of their engagement shoot! At the very least, your photographer will no longer be a stranger, and you'll feel much more at ease on your wedding day!
Have fun with your fiancé
I always advise couples to set aside some quality time together in the midst of wedding planning craziness, and an engagement shoot is one wedding-related task that actually facilitates that quality time together!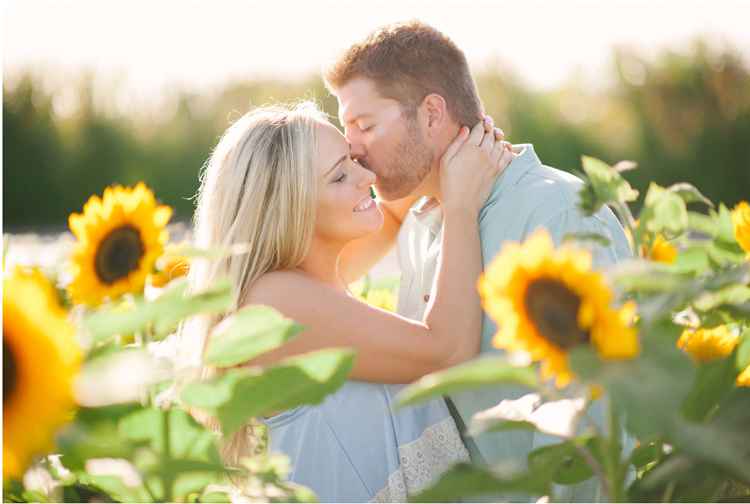 You'll have a chance to laugh together, cuddle up, and stop to look deeply into each other's eyes—it gets pretty romantic!  Can't you feel the love between Peter and Caroline in this gorgeous shot?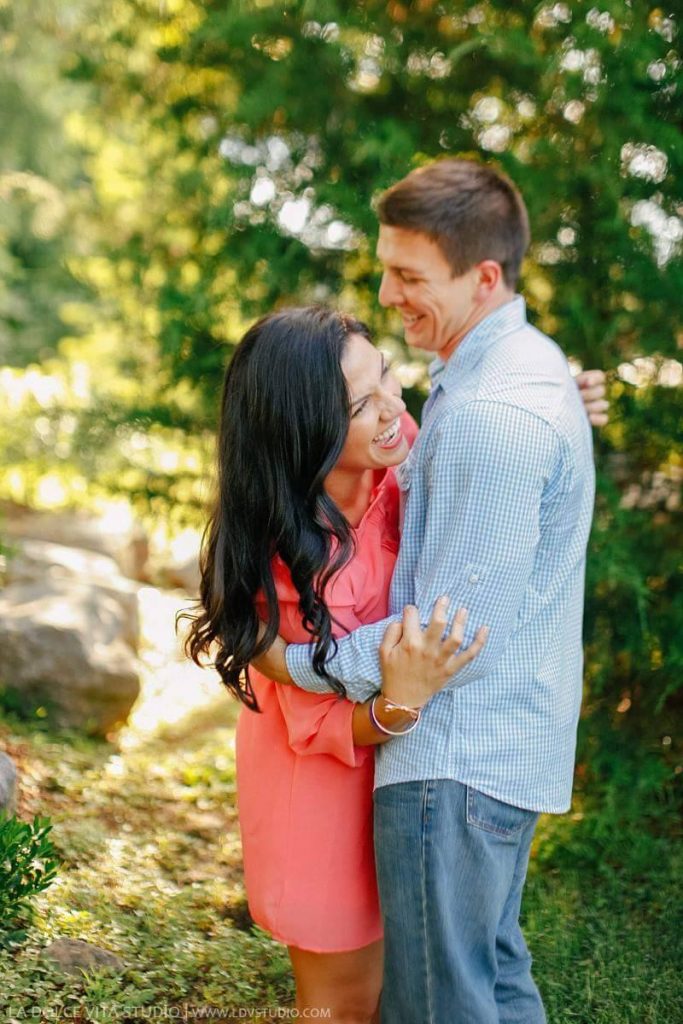 It can also be a funny and memorable experience. Can't you just hear the laughter in this photo? My friend from college, Lauren, shared, "This is my favorite because we were really laughing at something goofy: standing in a ditch of a field in Nashville! Our photographers found this place off the side of the road that leads into their neighborhood. It was a gem and a super fun day!"
Capture your unique story/personalities
Engagement photos are the perfect time to put your personalities and story on display! Choose a location that's special to you (where you met, where he proposed, etc.) and bring props/wear outfits that speak to who you are!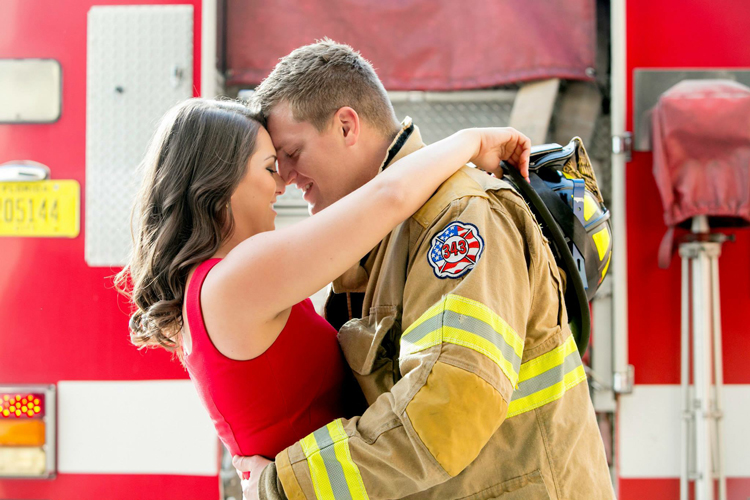 My brother-in-law Jacob is a firefighter, and he and his bride Tiffany posed with his gear and a fire engine!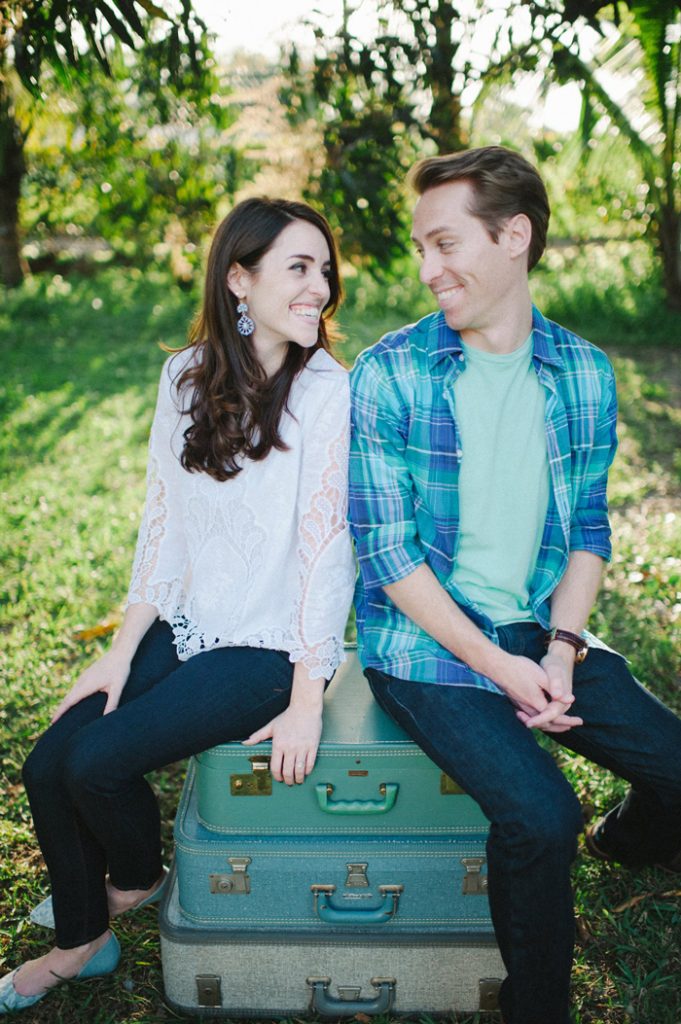 Shelby and Ashley chose to do their engagement shoot at a Florida orange grove, because although neither one of them are originally from Florida, it's where they met and fell in love! The couple also loves to travel together, so they took some photos incorporating that theme too.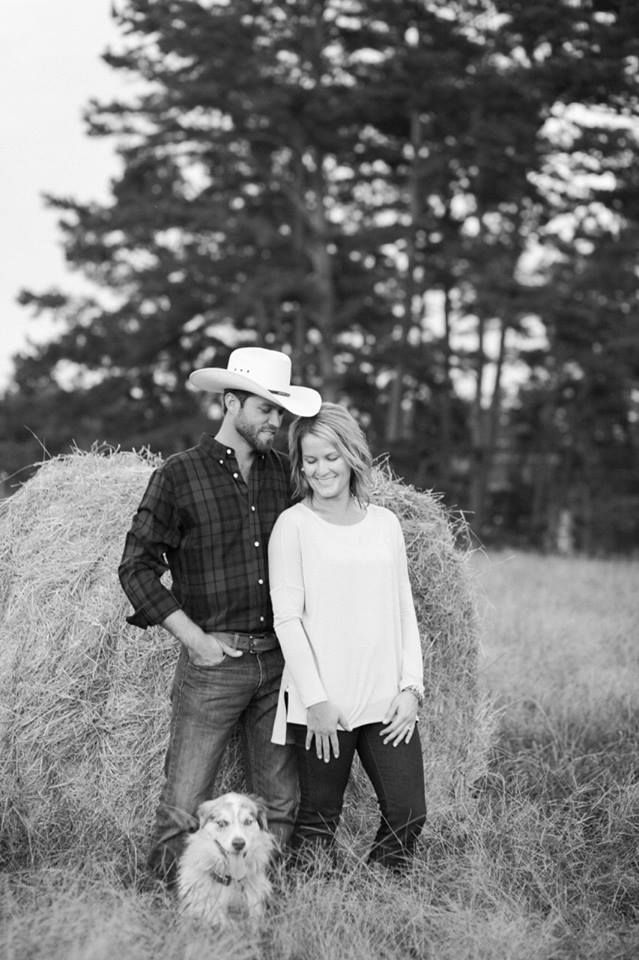 Blake and his bride, my cousin Kristina, chose the farm where Blake works and lives as the setting of their engagement photos! Their wedding was also held there. Using a location that's special to you both makes your engagement photos unique and fun!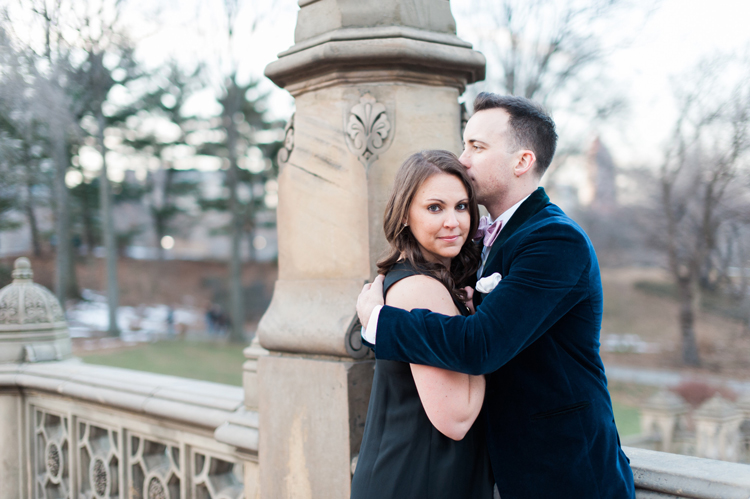 Nicole and Jon are originally from sunny South Florida, but had relocated to New York City. They chose to take their photos in Central Park, capturing their adventure in the Big Apple!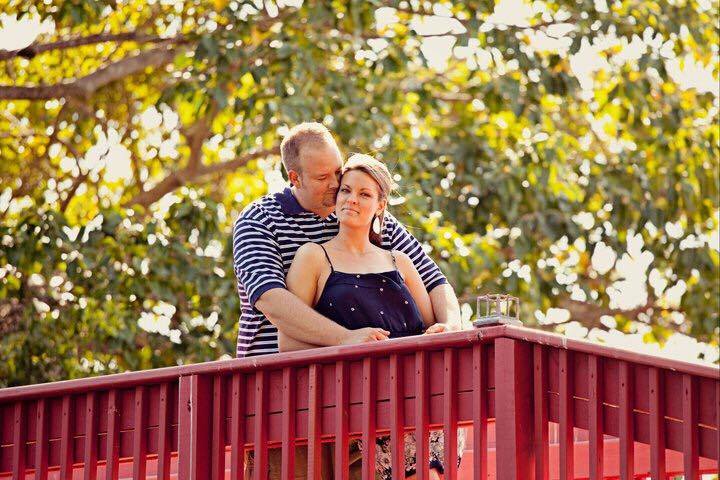 This bridge is the exact spot where this groom's parents got engaged—so it was a sentimental choice for Jorden and Amber!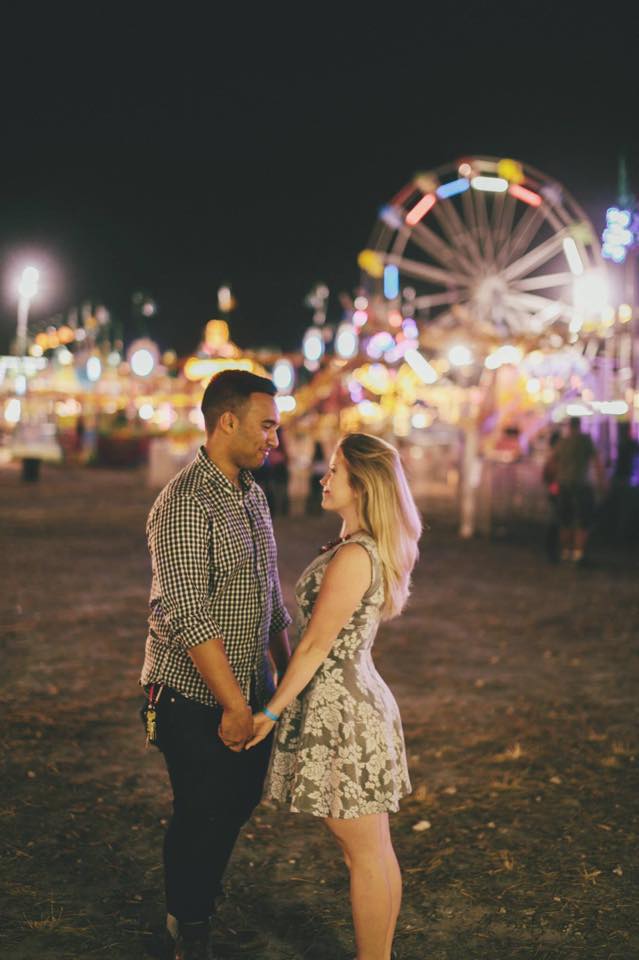 Doesn't this cute carnival engagement pic remind you of the Notebook? I love that Julie Anne and Eric held their engagement photos in such a fun and charming location!
Use photos for guest book, save-the-dates, and to frame around your house
There are SO many practical uses for your engagement photos: I guarantee you that they won't just sit in an unopened file on Dropbox! Create a guest book using the photos; use them for your "save-the-date" card; and most importantly, frame them for your new home!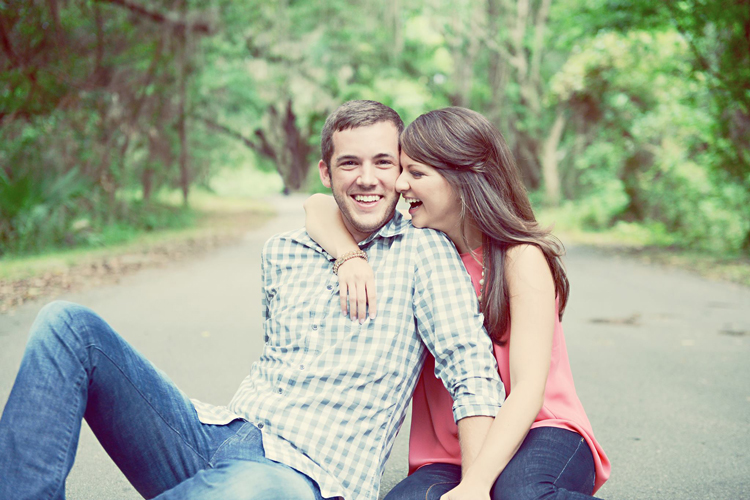 This is a great opportunity to get professional photos of you and your love in a relaxed setting, instead of filling your home with just wedding pictures of you in a big white dress and him in a formal tux. Trust me, you'll want some variety, like my friends Cory and Carly pictured above!
If I talked you into booking an engagement shoot, let me leave you with a few quick tips:
Finding a Photographer: Don't rush into booking a photographer. Take your time scrolling through each photographer's online portfolio, and peek at their Instagram accounts too. Make sure you love what you see! Set up a face-to-face meeting before you commit, to make sure you and your fiancé "click" with your potential photographer!
Location, Location, Location: Take some time to choose a location that's meaningful to you both.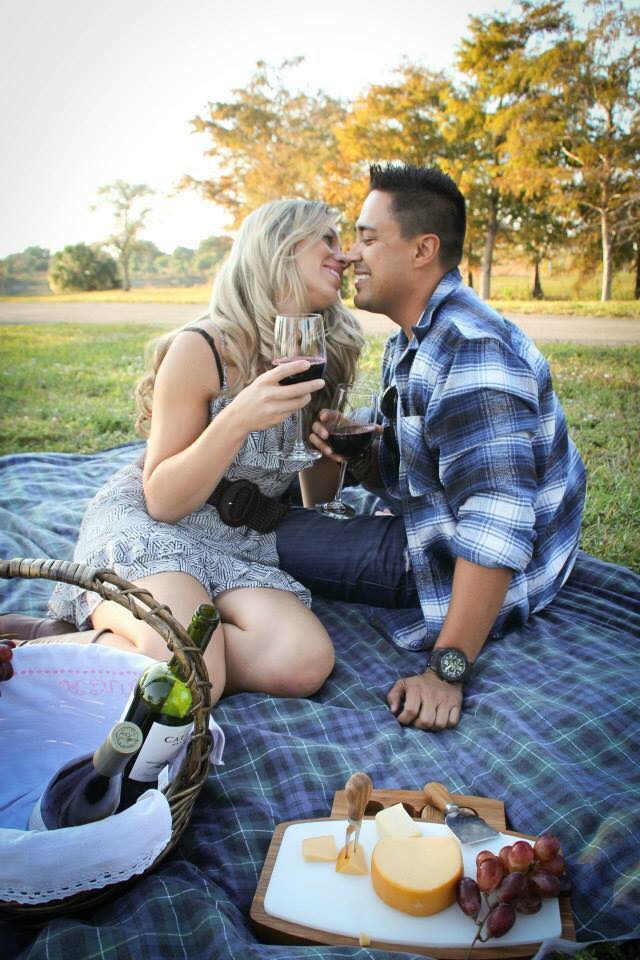 Recreate one of your memorable dates or favorite activities, like Ana and Sergio did!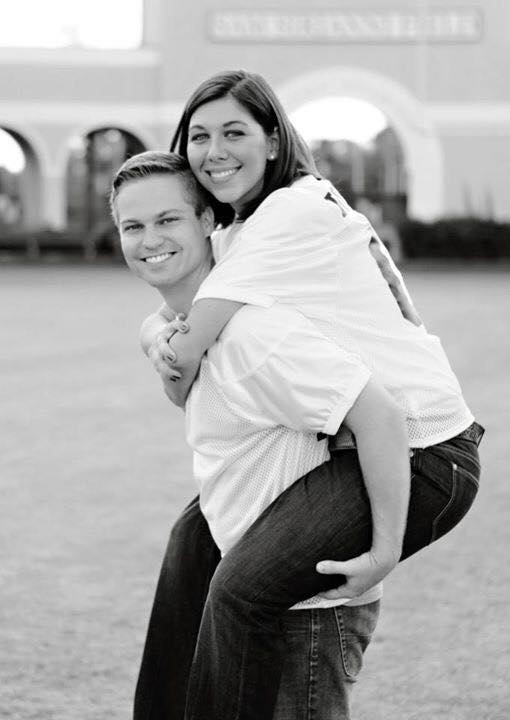 Were you high school sweethearts? See if your alma mater will allow you to take a few shots on the football field, like my friends Alyson and Cassell! Think outside the box!
What to Wear: Have fun with your wardrobe choices, and pick clothes that make you feel pretty and comfortable! Keep it simple: avoid any shirts with crazy-busy patterns or big logos! The rule of "three" we described in our post on family photos definitely applies to engagement pictures, too: stick to a palette of three colors, and use one pattern to determine your color scheme. It's always a good idea to throw on layers (jackets, scarves, etc.) that you can take on and off for more options.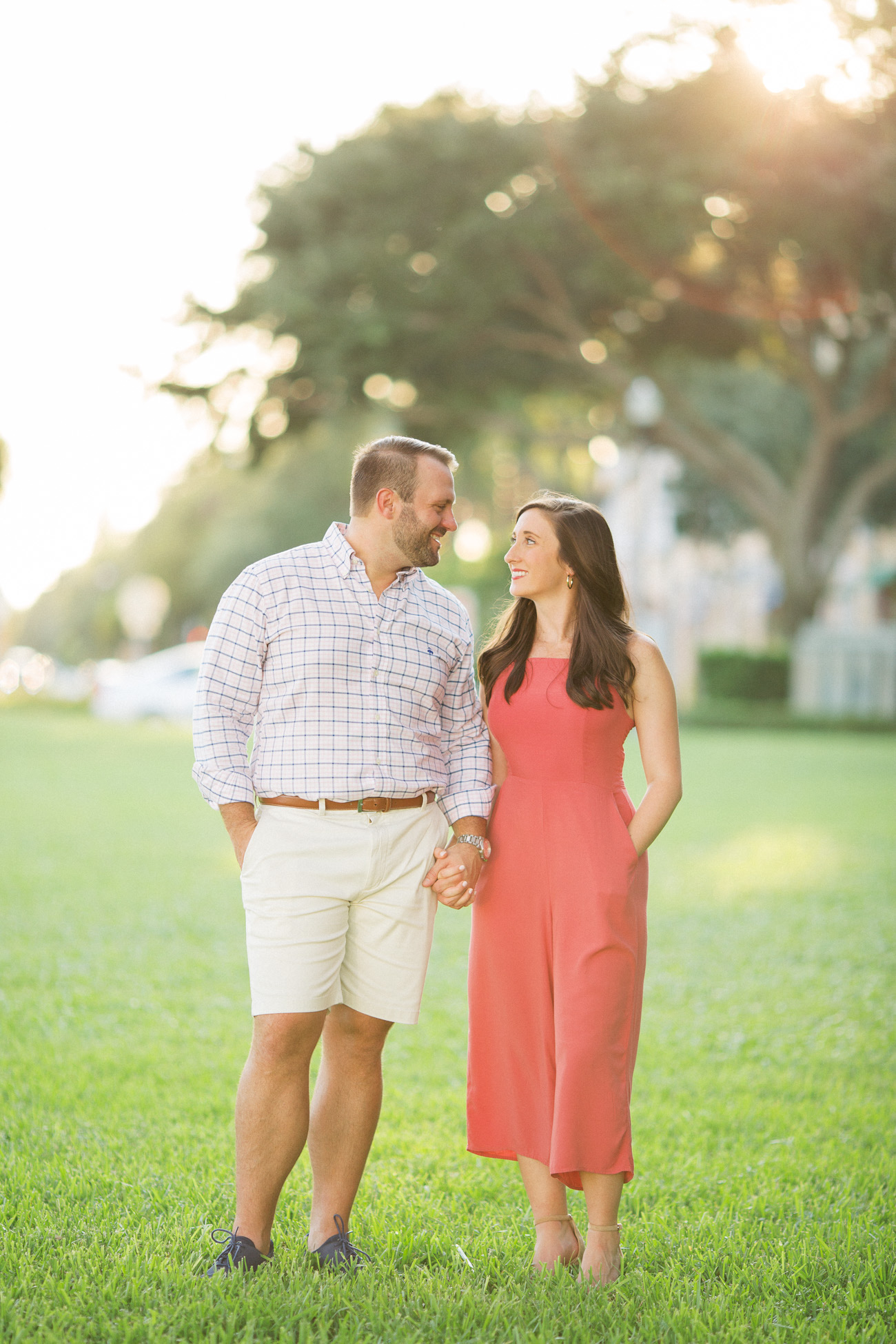 I love how Kelly and Russell mixed solid and plaid but still kept the colors in the same family without being too matchy-matchy.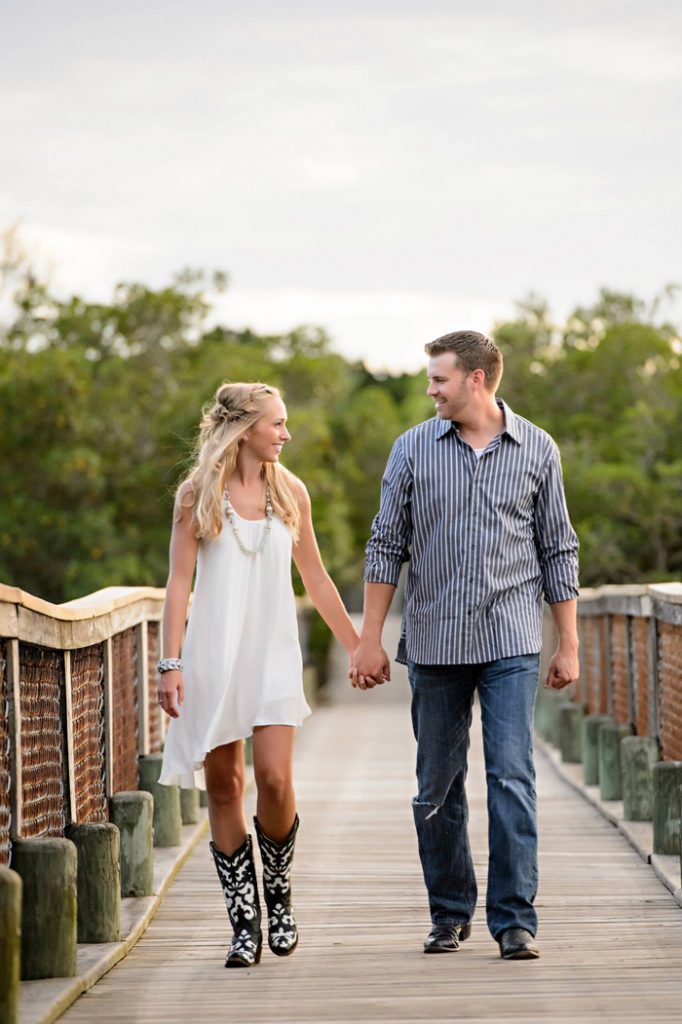 See how Ashley and Drew kept their outfit choices neutral, but then she added fun cowboy boots? Think about adding one item that "pops!"
Now that you've said "yes" to the man of your dreams, I hope you'll say "yes" to an engagement shoot that captures the love you feel at this exciting time in your life!