As a soon-to-be bride, your to-do list might feel a mile long. But one item I'd encourage you to add to the list: a professional engagement photography session!
Yes, there might be a financial investment, and it will require a few hours of your time. But the results are well worth the effort! Followers of our @askarealbride Instagram page enthusiastically shared the reasons why they booked an engagement shoot and shared their gorgeous photos, too! Read on for four reasons why you should say "yes" to an engagement shoot and get inspired by their beautiful images!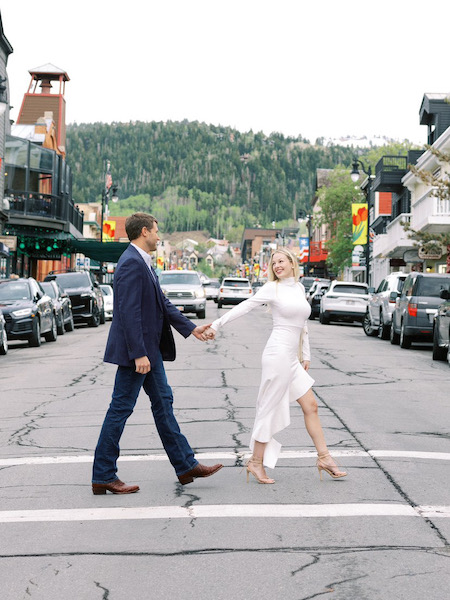 1. Get comfortable in front of the camera
The most popular reason our real brides say they scheduled an engagement shoot: to feel comfortable and confident posing! Why wait until the wedding day to work through feeling "camera shy?" Use the engagement shoot to practice so that you (or your partner) are ready to go.
Our real brides say:
"I'm not super comfortable in front of the camera, so we wanted to feel at ease and practice for the wedding."
"My partner is a little nervous about having his picture taken, so the engagement shoot was a great way for him to feel better about it!"
"10% for the cute pics, 90% to ensure my fiance was comfortable in front of the camera!"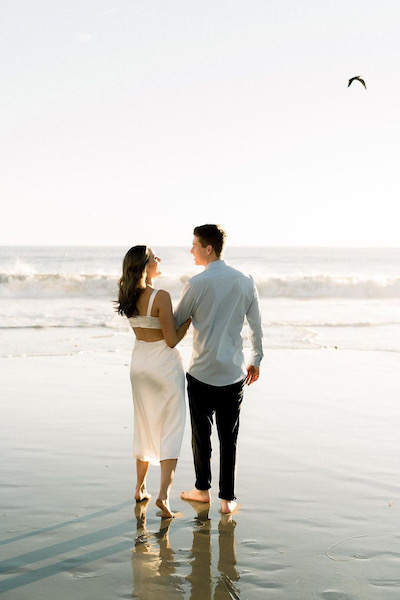 2. Get to know your photographer
Believe it or not, the person you'll spend the most time with on the wedding day isn't your fiance–it's your photographer! That's why building a bond in the months leading up to the wedding day is vital; the engagement shoot is one of the best steps you can take toward that goal!
"We wanted to meet our photographer and see her work in action."
"I thought of it as an 'ice breaker' with our photographer."
"The engagement shoot helped us to build a rapport with our photographer so we all felt great going into the wedding day."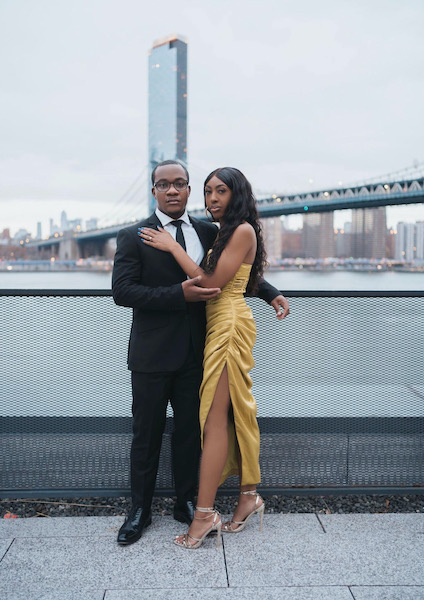 3. Use pictures for wedding-related correspondence and projects
There's no doubt you'll find many ways to use your engagement photos. Check out these ideas from future brides:
"We wanted to have good pictures to use for the wedding: the save the date, the website, and to display at the reception, etc."
"We wanted to send a picture with our save the date so my distant relatives could see what my fiance looks like!"
"We used our engagement photos to make a guest book! Guests left a note in the margins."
If you're interested in the photo guest book idea, Shutterfly is the perfect place to get started!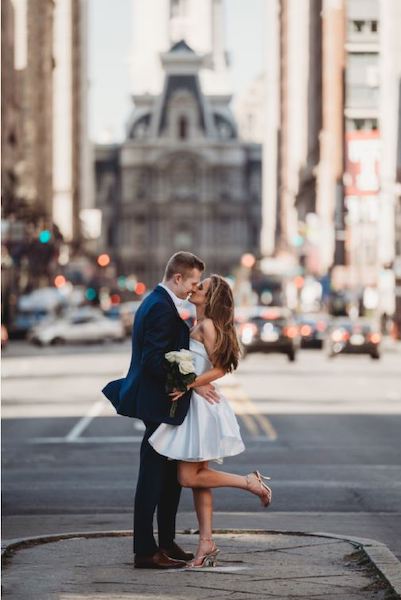 4. Capture the moment!
Engagement photos are a priceless keepsake of this special season in your life. 12 years and 3 kids later, I am so thankful for ours: I look so young, so free, and so rested!
Our real brides say:
"We wanted to capture this moment and have lovely, relaxed images to use and display!"
"We really wanted pictures of us in a casual environment, laughing and loving authentically- not as posed or formal as our wedding portrait will be!"
"We took our engagement photos to celebrate, share, and document this exciting point in our lives!"
"This is such a sweet, short time–we want to remember it!"
"We plan to display our engagement photos in our future home. It's going to be so nice to have professional photos that aren't wedding pictures!"
"[Engagement photos] are a socially acceptable way to showcase how amazing and in love you are!"
"How often are you encouraged to take professional photos? Do it!"
Are you ready to say "yes" to an engagement shoot?
Talk to your photographer and get inspired by these engagement photos from Real Brides!
Featured Image Credit: Real Bride: Kendall Bailey // Photography: Hello Blue Photo, Newport Beach, California
Thank you, Real Brides!
Thank you to the Real Brides who submitted their gorgeous photos and wonderful advice! If your wedding is coming up, be sure to subscribe to the RegistryFinder GiveIt blog for weekly posts on wedding etiquette, bridal showers, wedding trends, and of course, wedding registry guidelines and tips! And as always, refer your guests to RegistryFinder.com, where they can conveniently locate all of your registries in one place!