Each new family addition should be showered with love and celebration, from the first baby to the fourth. But given the current health precautions and suggested social distancing, what are some safer alternatives to a traditional baby shower?
Hi Cheryl,

"My son and daughter-in-law are getting ready to have their fourth child; is it acceptable to have another baby shower like we did for the first three, or would it be in poor taste?"

Thank you!

Barbara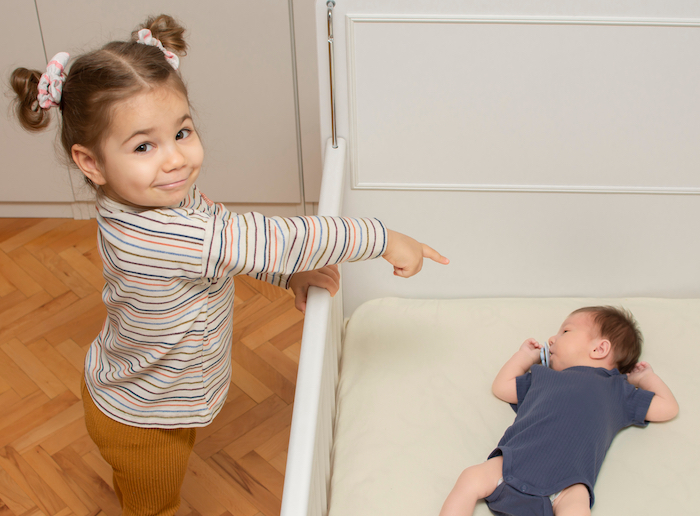 Hi Barbara,
I would say that Yes, given the current situation with Covid-19 restrictions and concerns, giving a shower for a fourth baby might be in poor taste.
We here at RegistryFinder believe every baby should be celebrated and know it's so hard not to do just that! But that can take many different forms. I would suggest a virtual Sip-N-See after the baby is born. Invite family and close friends to join you in that virtual celebration so that they can see the baby and congratulate the parents. Some will send gifts but it's not "required."
If one of their friends really wants to give them a shower (it shouldn't be you), then your son and daughter-in-law can decide if they want to accept the offer. To help, here is our blog post on How to Host a Virtual Baby Shower and one on Tips for a Drive Through Baby Shower.
Whether they are given a "shower" or not, they should send out baby announcements after the baby is born. Many will want to give gifts so it's good to have a baby registry ready – just in case.
We are all so anxious to get together and spend time with our friends and family, especially to celebrate such a joyous event! We just have to wait, and hopefully soon it won't be a problem.
---
If you have questions or comments about gift giving or wedding etiquette, please comment below or email [email protected].
Emails in this column are received from readers. Emails may be edited for spelling and grammar, or to remove sensitive information, however, we are careful not to alter the intent or content of the question.