Looking for eco-friendly wedding gifts? We've compiled a variety of items from our favorite retailers to make it easy!
While going green is never out of style, it feels like now is an especially great time to adopt an eco-friendly lifestyle. For many modern couples, it's important to live sustainably, with attention paid to environmental impact and long-term product usage, while others may live totally paper- or plastic-free. At the end of the day, I'd be willing to bet that most couples — and individuals — fall somewhere on this spectrum.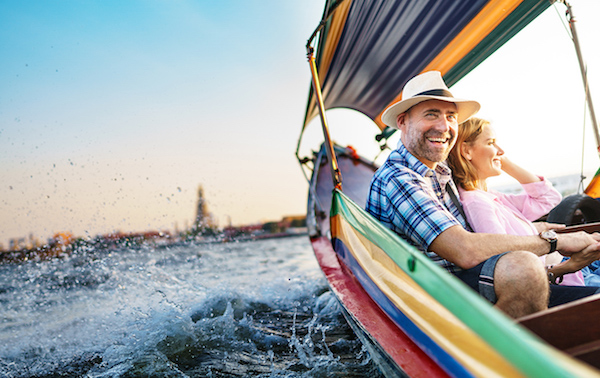 Just like any other wedding factor, your registry should reflect who you are as a couple: what you like to do, what entertains you, how you live together. So, why not add eco-friendly wedding gifts to your wish list too? With so many great, conscious brands and products out there, it's easy to find items that match your style and attitude.
To help cut through the clutter, we've put together our favorite green items from a variety of great retailers that we think you'll be excited about. Take a look below to find your sustainable wedding registry must-haves!
Our Favorite Eco-Friendly Wedding Gifts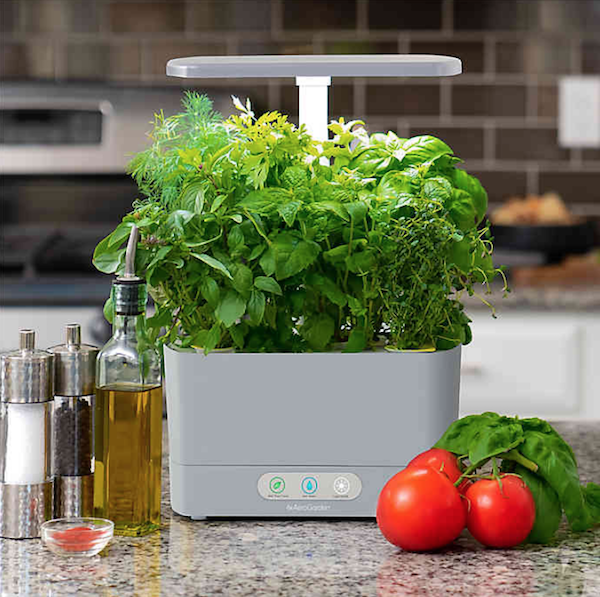 Herbs have never been fresher! The countertop AeroGarden Harvest uses LED grow lights to ensure that every seed pod receives the right amount of nutrients — no green thumb required. The kit includes six pods to get you growing your very own herb garden for perfect meals, cocktails, sauces, and more.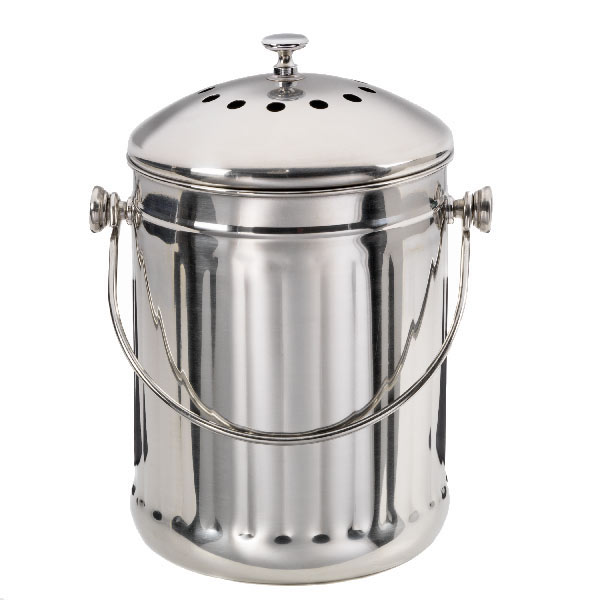 Speaking of home gardens, composted food scraps are a great source of minerals and nutrients that plants love. A stainless steel compost pail doesn't need to be hidden away under the sink — which means you'll be that much more likely to use it — and charcoal filters in the lid keep odors out of the house.
Reusable Water Filter
For the eco-conscious couple's wedding registry, a reusable water filter system is a must-add!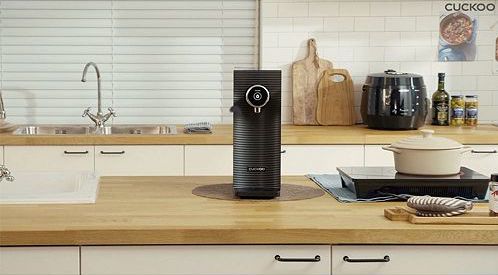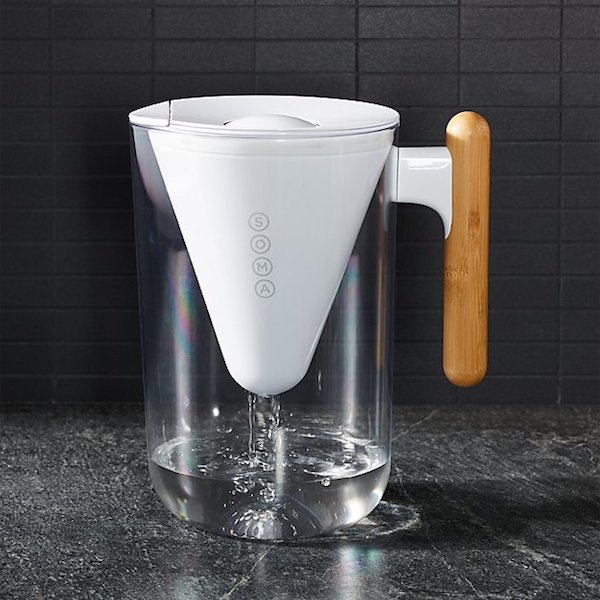 Regardless of whether you prefer a countertop option or a sleek, modern fridge pitcher, the name of the game in any green household is a solid water filtration system. Soma's signature pitcher includes a plant-based filter, and the tankless countertop dispenser will always remind you when it's time for a replacement.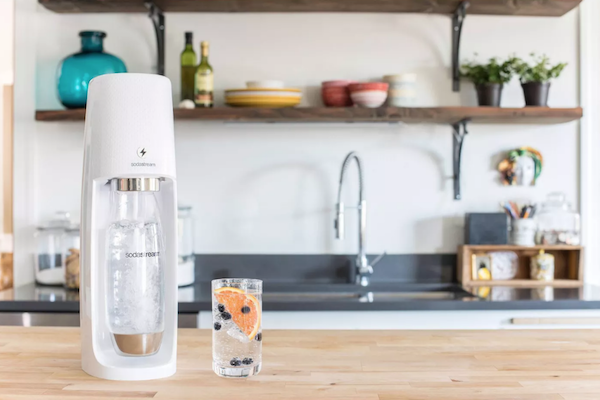 For eco-friendly couples who love their sparkling water, it can feel like a double-edged sword. Instead of giving up those bubbles for good, add a SodaStream to your sustainable wedding registry! At the touch of a button, CO2 turns your flat water into seltzer in seconds, and the kit comes with a one-liter bottle to keep you hydrated on the go.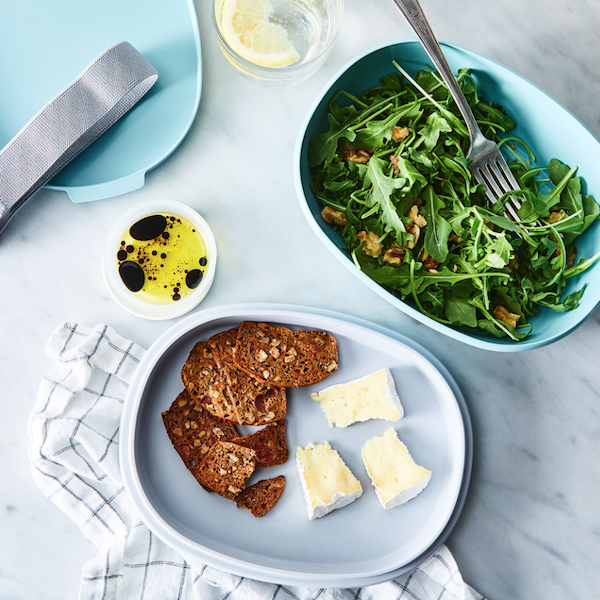 Packing a lunch isn't just healthy for the environment — it also tends to be a healthier option for our bodies too. This Duo Lunch Box is spacious enough for a hearty salad or protein-packed lunch, and there's even a hidden top compartment to store cutlery and smaller snacks, and a mini container for dressings or other small ingredients.
Cloth Napkins for All Occasions
Nothing classes up a dinner table like a set of cloth napkins, and they'll save any eco-conscious couple loads of paper towels to throw away.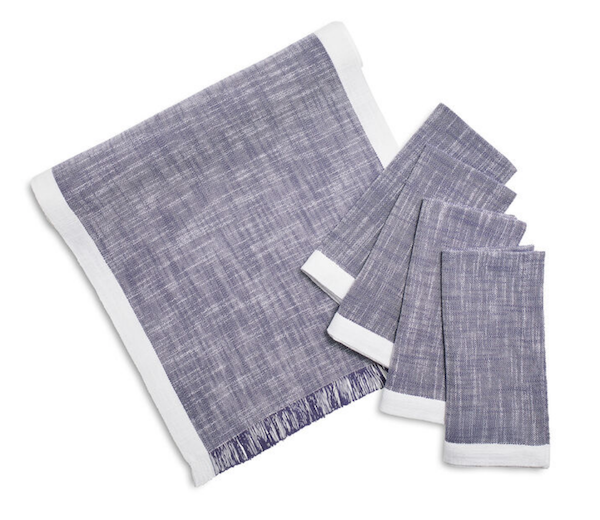 Trying to ditch paper napkins? Add a set of cloth napkins to your sustainable wedding registry. No matter the meal or occasion, they'll handle the mess over and over again, and you won't have to worry about wasting single-use paper products. I love the idea of adding two sets to your list: one for everyday meals, and another for more formal occasions.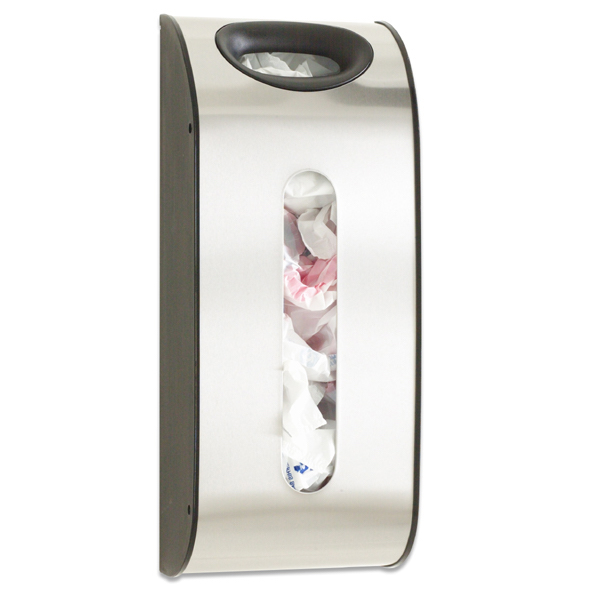 If your household is anything like mine, you likely have a stash of empty plastic grocery bags stuffed into a cabinet or under the sink. Adding a grocery bag holder to your registry gives them a proper storage location, and this stainless steel model holds approximately 30 bags with a convenient front slot for easy grab and go.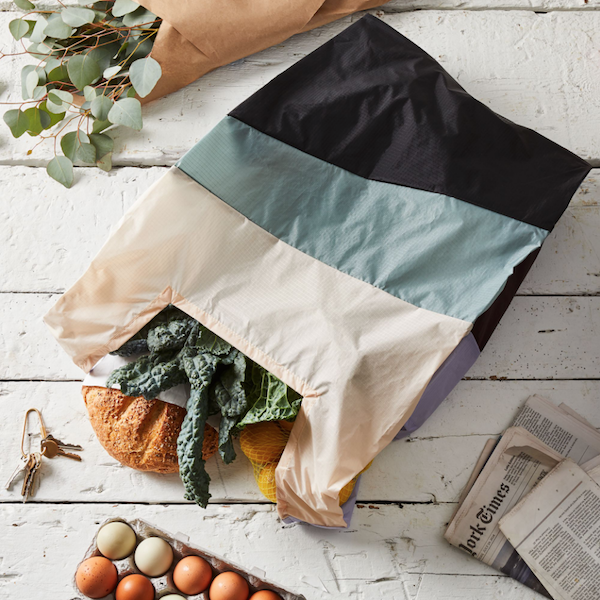 Or, you can say goodbye to plastic grocery bags and add a reusable version to your sustainable wedding registry. These bags are made of ripstop nylon — like a kite — and can hold up to 44 pounds of your grocery haul in a single bag. Plus, they come in beautiful colors that will make you excited to use them.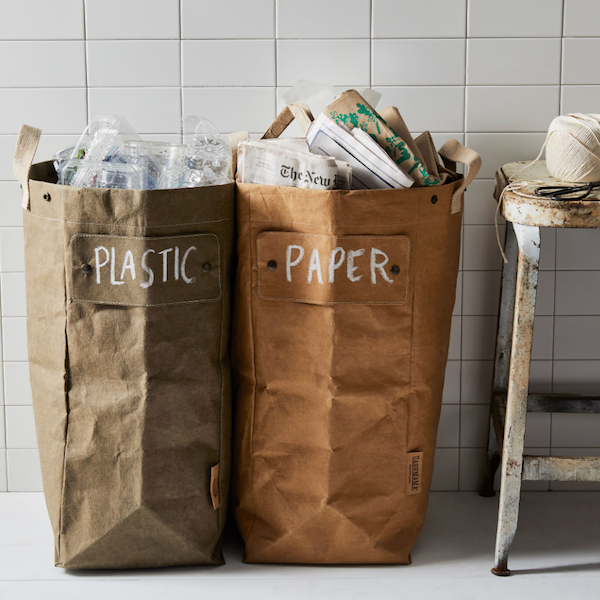 I personally find it a lot easier to recycle when the tools are right there in front of me. I love this set of recycling bags that comes with an interlocking system, which lets you create as complicated or simple configuration as you'd like. Plus, the snap-on labels keep out any confusion when it comes to keeping materials separated.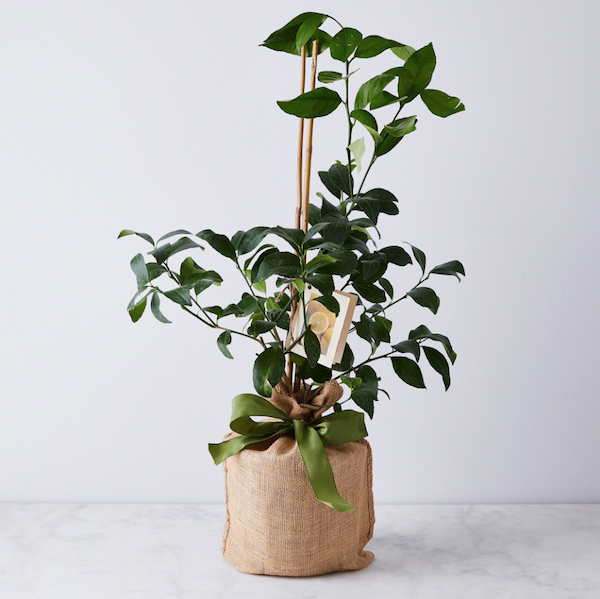 It doesn't get much greener than planting a tree! Even if you don't have a backyard, a lemon or lime citrus tree is a great addition to your wedding registry — believe it or not, they grow great indoors and bring a fragrant smell all year round. The bonus? You get to enjoy the fresh bounty when it begins fruiting!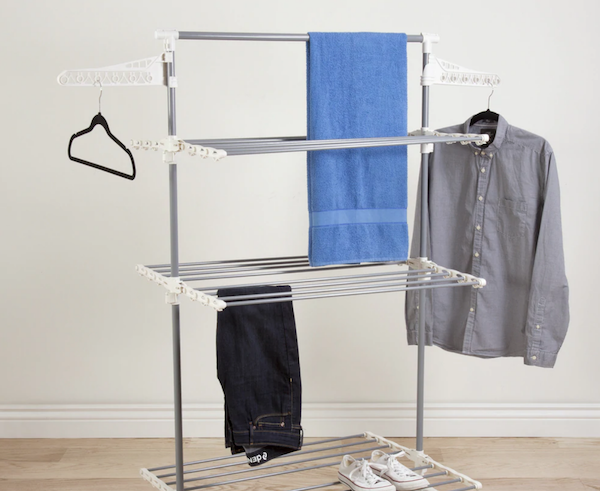 Line-drying clothes can help save energy not just for your home but for the planet. It all comes down to having a solid system that will hold everything you need it to. This heavy duty laundry rack holds it all, with 3 tiers and additional hanging rods, and it all folds away whenever it's not in use so you can save space while you're saving the world.
When you think "green" do you think about water conservation? If so, consider adding a water-saving shower head to your sustainable wedding registry. This handheld option is equipped with six settings including an eco-friendly "trickle" option so you can use as much or as little water as you need.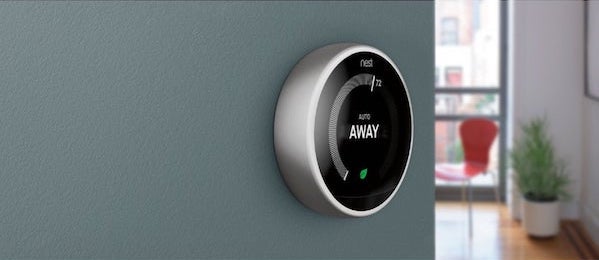 You've probably seen the Nest Smart Thermostat on a few of our registry lists — and that's for good reason: it's the king of smart A/C systems. By learning your habits, like when you're home or out of the house, the thermostat can save you money and energy. You can also access your controls and settings from your smartphone, even while you're on vacation (or your honeymoon)!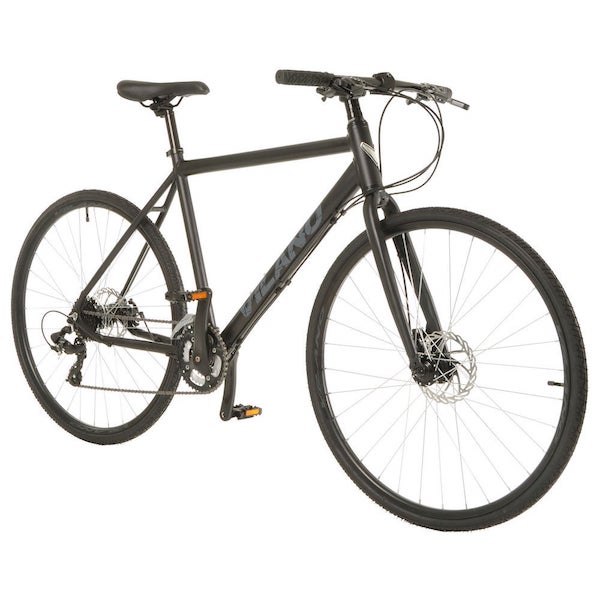 Beyond the health benefits of swapping your car for a bike, cycling around town is an eco-friendly mode of transportation that's always fun with a partner. With a variety of sizes that accommodate most adults, you can add two 24-speed road bikes to your registry and start pedaling to your favorite local spots on sustainable date nights.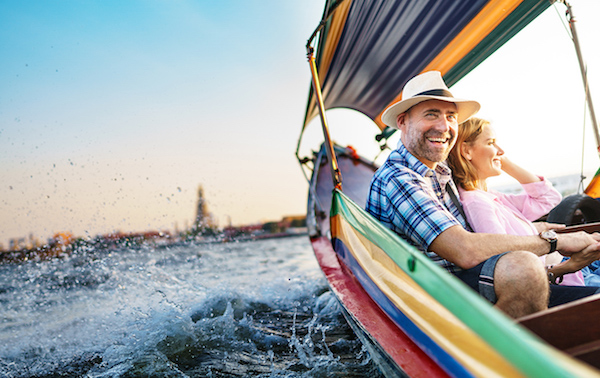 The ultimate sustainable wedding registry item will always be a Honeyfund. The completely paperless, packageless option allows you to collect donations from friends and family to apply to whatever your hearts desire: a honeymoon, your new home, or other memorable experiences. With plenty of inspiring stories from other couples, there's endless opportunities for eco-friendly adventure.
Whether you're creating a sustainable wedding registry or you're shopping for an eco-conscious couple, there are so many great, practical gift ideas that fit your or their lifestyle. We hope this list makes it a little easier to celebrate love while staying green. As always, don't forget to direct friends and family to RegistryFinder.com for all their gifting and etiquette questions!