This post concludes our Travel with Kids summer series here at RegistryFinder. Over the past few weeks, we've covered all the necessary details (and realness) of hitting the road and flying the skies. Today we're conquering theme parks with kids!

As a child, my theme park planning went as far as packing my autograph book and making a mental wish list of characters to bump into around the park. Back then, it seemed like navigating the park was as simple as my parents grabbing a map at the entrance!
Is it just me, or has planning a trip to the theme park gotten a lot more complicated?
Of course, as a mom, I'm now responsible for much more than my autograph book. But it seems like mastering a theme park has become an intense mission requiring extensive research, strategic planning, the installation of 2-3 smartphone apps, and a nearly magical amount of patience.
My good friend Blaire has mastered the art and science of not just surviving, but actually enjoying a day with your little ones in one of the nation's most famous theme parks: Walt Disney World's Magic Kingdom. And to top it off—Blaire looks fabulous doing it (and so do her kids)! Take it away, Blaire!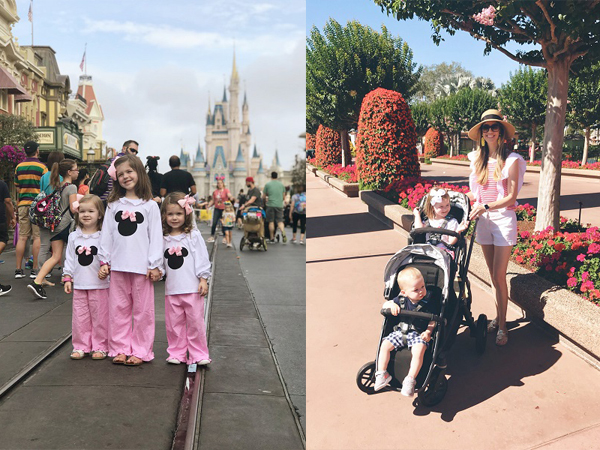 What I Learned After Taking 6 Trips in 6 Months to Disney World
Yep. You read that right. 6 times in 6 months. Now, before you label me a Disney fanatic and assume I drank the Mouse Kool-Aid, let me explain. We decided to take a Disney trip with my brother's family and my parents in February of this year. After checking out what our ticket options were as Florida residents, we decided to buy weekday annual passes as it was the cheaper option than buying four days worth of tickets. I volunteered to be the trip planner so in order to best get my bearings in the parks, we took a few "practice" day trips leading up to our big trip in February. It was a hard job but somebody had to do it!
Our first trip was in late October and I felt pretty lost and overwhelmed with where to go and what to do. Here are some of my best pieces of advice I have learned this year: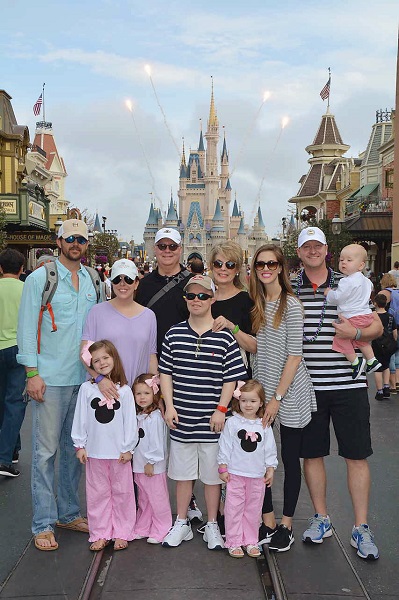 Arrive Early
The early bird really does get the worm in the case of arriving early to Disney World. You want to beat the crowds and get in as much as possible before things really start picking up around 10 AM. It's amazing how much you can do without FastPasses before 10 that will allow you to maximize your experiences. Not to mention it's much cooler in the morning hours! Insider tip: If you time it just right and take your picture in front of the castle during the opening show, you can get fireworks in your photo like we did!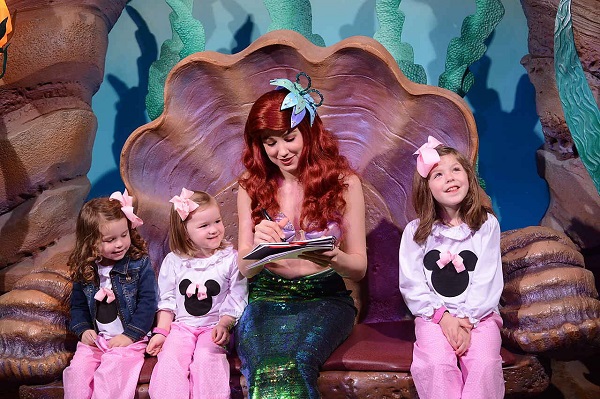 Don't Schedule FastPasses Until Mid-Morning
This is a piggyback on my first tip. I wouldn't plan to start using your FastPasses until around 10 AM. During the morning hours, you can fly through the standby line just as quickly as the FastPass line in many attractions. A few rides I found to be worth visiting first are: Mad Tea Party, Dumbo, Voyage of the Little Mermaid, It's a Small World and The Barnstormer. My kids are preschoolers so I can only speak to rides that are geared towards them, but I'm sure this is true for the roller coasters that tend to have long wait times.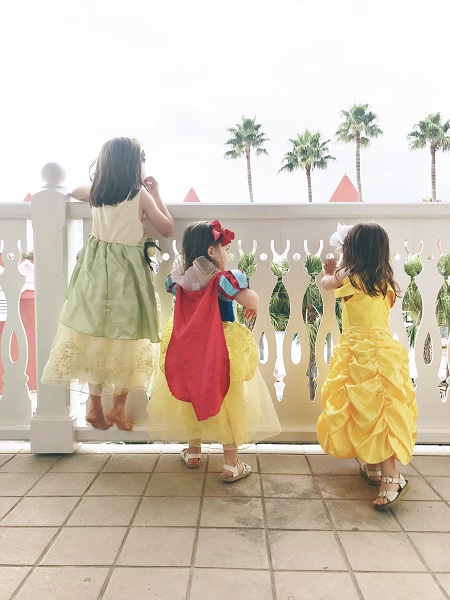 Eat Lunch Early
Again, another "early" tip: if you can eat lunch around 11:15, it will be a much more enjoyable experience. Dining halls and restaurants can become a madhouse and finding a table is almost impossible at noon. Utilize the Disney app and order your food in advance if possible. This is a new addition they are really pushing park guests to take advantage of and it is SO helpful. I love that I can order our food while waiting for a ride and then by the time we arrive at our dining location, we are pretty much eating within 5 minutes.
Take a Break
I like to laugh and say that any dating/engaged couple should take a trip to Disney World before getting married to see if their relationship can withstand that experience. Although it is the most magical place on earth, it really does bring out the worst in people. I have witnessed more meltdowns than I can count from both children and adults alike! So word to the wise: take it easy. Plan for times of margin where everyone can have a moment to breathe and just sit. It's easy to want to pack in as much as possible, but the truth is you just can't do or see it all. A good place to take a prolonged break is at the Grand Floridian. Jump on the monorail and enjoy the piano and amazing smell of this beautiful hotel. (Seriously, one of my favorite scents on earth is the GF lobby!) Cinderella dances with Prince Charming most days at 3:30 PM there too so that's always a fun little bit of entertainment while you rest.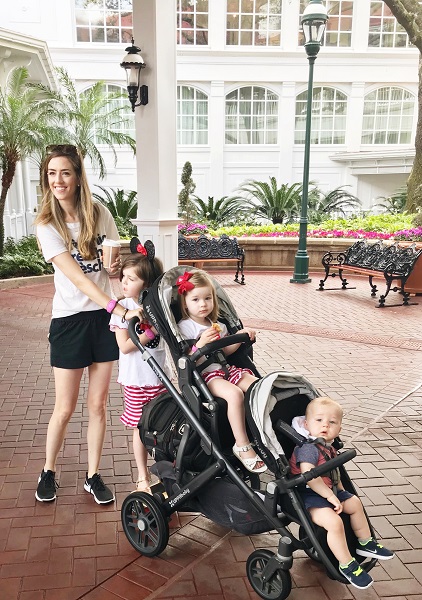 Utilize the MinnieVan
So this is a new service that Disney is still testing out but this is a GAME CHANGER. I have done the park solo with both kids before and it is just flat out impossible for me to navigate the bus system by myself with a double stroller. The MinnieVan partners with Lyft as their platform to book a ride and it's a $25 flat fee anywhere in the WDW property. The vans come with two (very nice) car seats that the driver will install for you so not only are your kids safe, you can enjoy the ride without wrangling kids like you would on the bus/monorail. Every driver I've ever had has always worked in numerous other areas of WDW and it's always interesting to hear their experiences working for the Mouse!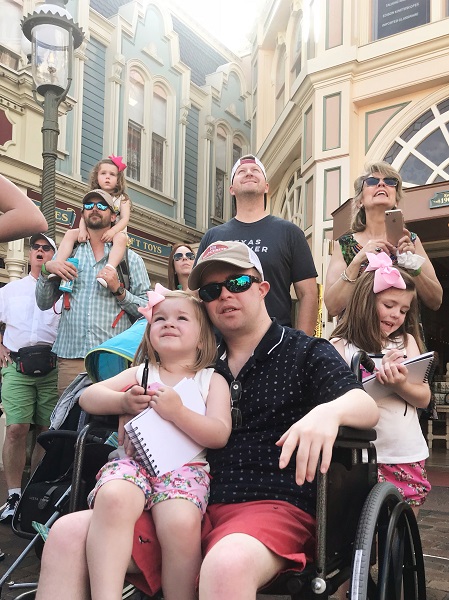 Don't Miss the Afternoon Parade
The Festival of Fantasies parade is my absolute favorite thing at Disney World. I honestly tear up every time I've seen it. It's just so well done and I am blown away by how they orchestrate the music perfectly through the speakers of the park with the parade as it's moving. I've watched it from different locations each time I've seen it, but in my opinion, the best place to see it is on the left side of Main Street USA (if you are facing the castle). This allows you to be out of the direct sunlight and if you arrive early enough (at least 30 minutes), you can get a great seat right on the curb.
The Best Time to Visit is Early December
I went every month Oct-May and our best weather/lowest crowd was the week after Thanksgiving around the first week or two of December. Obviously, the weather is unpredictable, but rain is not common and temps are generally perfect this time of year in Florida. Crowds have just left after the Thanksgiving holiday and most parents won't take their kids out of school this time of the year due to finals and other end of year activities. If you can logistically make it this work for your family…I'd say it is the optimal time to be there. No matter what time of year you go, be sure to pack sunscreen for the kids and a hat for yourself—my favorite packable sunhat is linked here!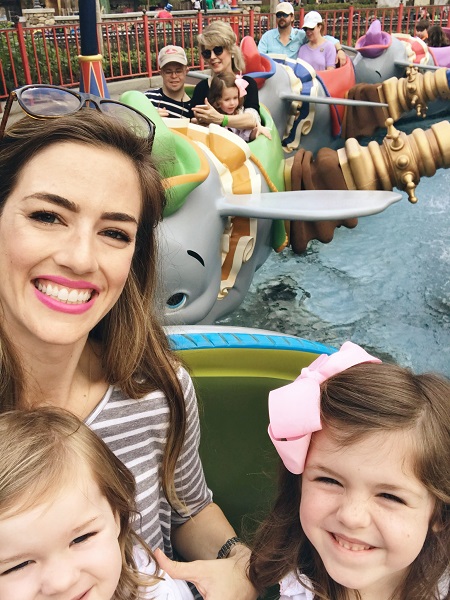 Enjoy Every Moment and Be Kind
As I mentioned in number 3, it's easy to become a stressed out lunatic when you should be having a great time. I've learned (and am still learning) to be mindful of my words and actions when I feel myself leaning towards that way and gently remind myself that we are here to have fun and to just relax. Try and keep yourself in check and be present in the moment. Don't worry about potentially missing something if things don't go according to plan. Be kind and patient to others…especially strangers. How you treat people is far more important than a day at Disney World.