When it comes to tracking the latest wedding trends, wedding photographers are my go-to source. Why? Professional wedding photographers attend a wedding almost every weekend, and they're trained to focus on the details.
That means that your photographer is a wealth of helpful industry info. And most, like my friend Lauren of Lauren Louise Collective, are more than happy to share their insider tips with their clients (and bloggers like me!).
Today, we're focusing on the bar, which can be a source of conflict and concern for many couples planning their weddings. While some are firmly committed to providing an open bar, others may worry about the cost, and the tendency of some guests to overindulge. But does just serving beer and wine seem boring?
Lauren is here to offer a solution: the Signature Cocktail! So take a seat, pour yourself a glass of something you love, and read on to hear Lauren's take on the trend!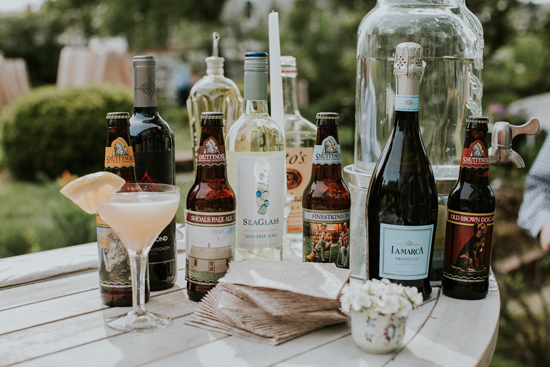 Lots of couples are opting to serve a Signature Cocktail to their guests upon arriving at their ceremony or during their cocktail hour before the reception. I love this trend because the signature cocktail adds to the uniqueness of the day, and helps save on their bar bill!
Trend #1: His and Hers
At the last few weddings I've shot, the bride and groom have served two cocktails: one that's more traditionally masculine (like a bourbon) and one that's traditionally feminine, like vodka. The Burnt Sugar Old Fashioned + The Blueberry Vodka Mojito have been my favorites so far!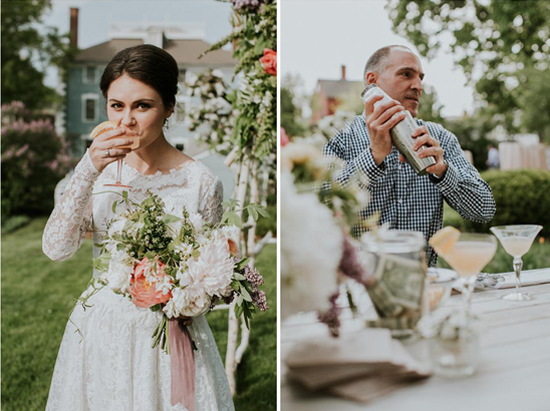 Trend #2: Tell a Story
Instead of the "his" and "hers," you can do what Glen + Jenny did, and create a drink that tells a bit about you as a couple. Since both the bride and groom are Geminis and love St. Germain, they chose The Gemini from Martha Stewart! (Scroll down for the recipe.)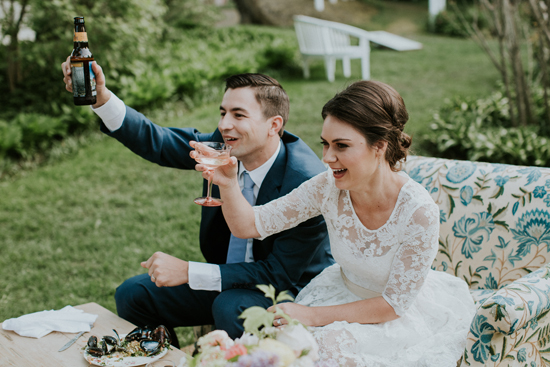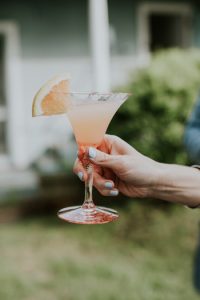 THE GEMINI
INGREDIENTS 
2 oz. of Vodka
4 oz. of fresh Grapefruit Juice, strained
3 oz. of St. Germain liquor
Topped with Prosecco
Ice
Grapefruit-rind Twists
DIRECTIONS
Mix grapefruit juice, St-Germain, vodka, and ice in a cocktail shaker.
Shake and strain into 2 chilled glasses.
Top with Prosecco.
Serve each with a grapefruit twist.
Creating a signature cocktail is also a great way to bond with your partner during the stressful months of wedding planning: turn the creation of your cocktail into a fun date night! Spend the night at a bar trying different concoctions or take a mixology class together.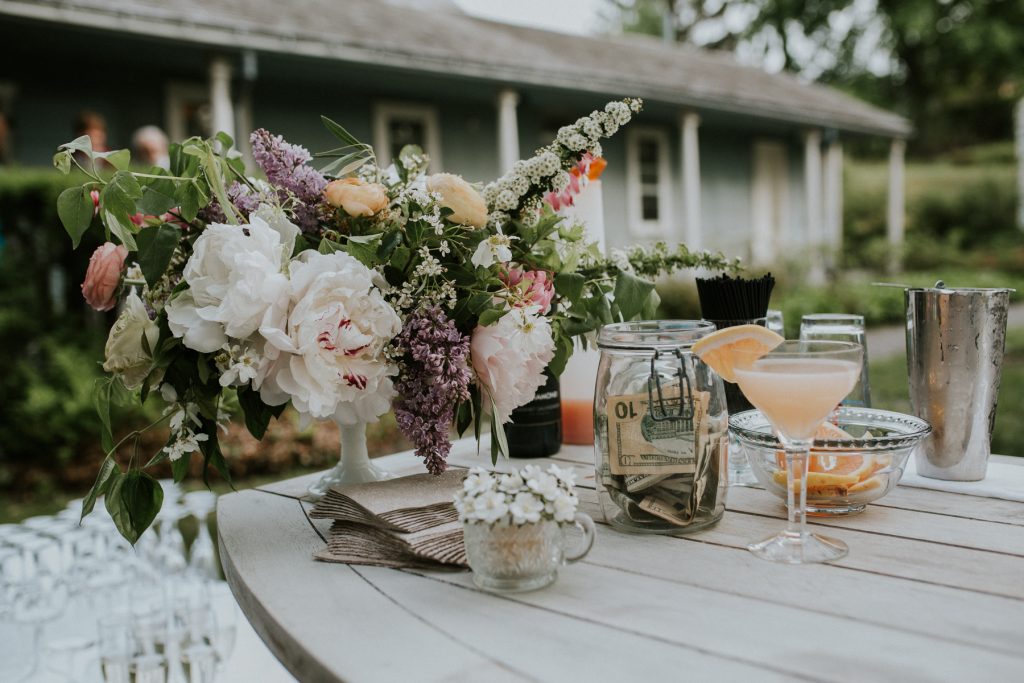 Did you serve a signature cocktail at your wedding, or are you planning to do so? Let us know in the comments section! And please do share your recipe! Cheers!