Wedding favors are usually small in size but can become a big part of your budget! I am a firm believer that wedding favors should be something that your guests can eat or actually use. If not, your favor will end up getting lost or tossed by your guest! In an era of social distancing, big events are being replaced with drive-by celebrations, but that doesn't mean we can forget favors!
Setting up a beautiful favor table will be a classy touch for any wedding that has to relocate. It shows your guests your appreciation for taking time to celebrate you and your spouse!
In today's post, I'll be sharing some of the most popular wedding favors for weddings with a large or small budget and all of them will be useful or edible!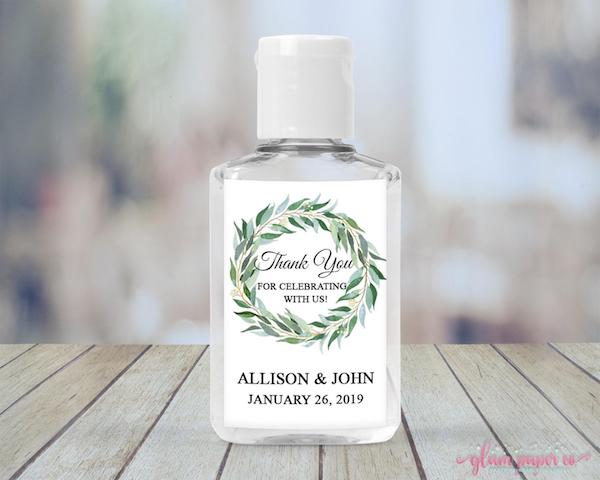 1. Hand Sanitizer
These days, gifting hand sanitizer is one of the most thoughtful things anyone can do and the classy labels make this bottle into the perfect favor!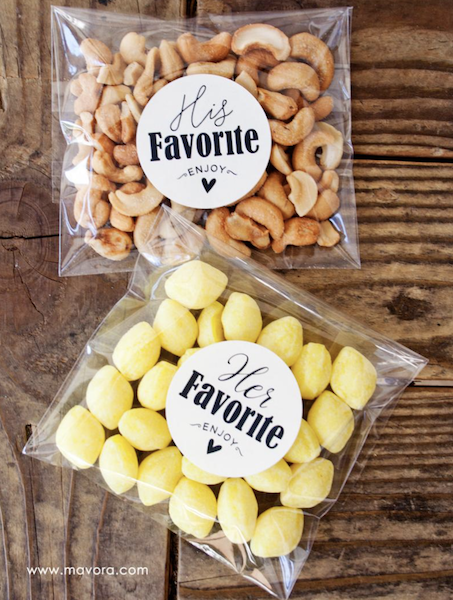 2. Snacks and Candy
My husband and I did Swedish Fish candy in cellophane bags for our wedding favors and most of our guests told us they enjoyed them on the way home! Score! I love these "His Favorite/Her Favorite" stickers so that guests can have a choice! Buying snacks and candies in bulk helps to save a ton of money and makes this one of the most cost effective (and delicious) favors out there!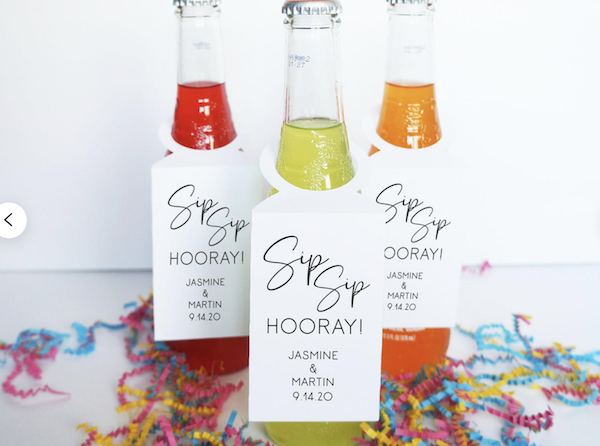 3. Favorite Drinks
Any drink will do here! Your favorite glass soda bottle or lemonade would make a classy and cost effective favor. These cute bottle tags let your guests know that it's theirs for the taking! If you want to take it to the next level, you could treat your guests to some high quality booze with mini bottles of liquor.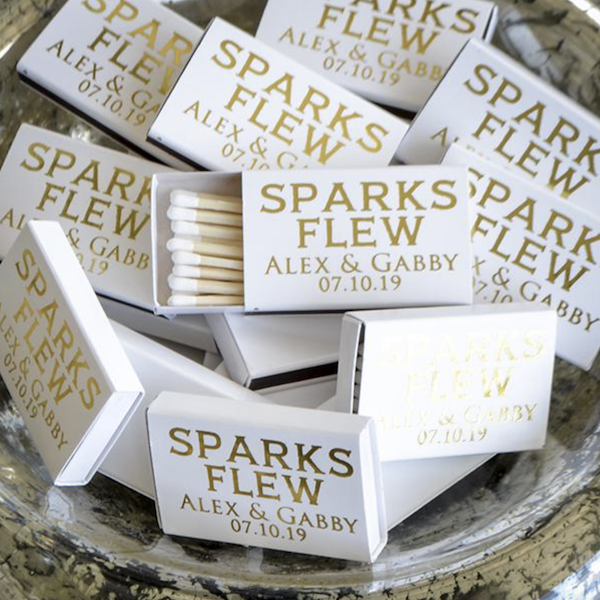 4. Matches
I love this classic matchbox design for a useful favor that everyone can use around the house for lighting candles or an air freshener in the guest bathroom.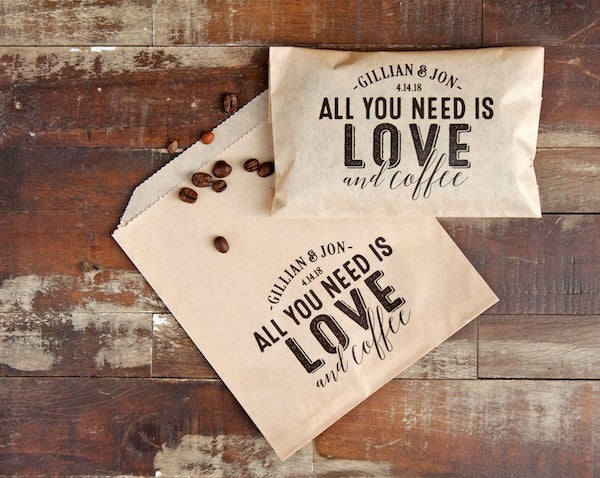 5. Coffee
This is what all your guests will need after a long night of wedding festivities! Fill these custom packages with your favorite specialty coffee so it can be brewed the very next morning.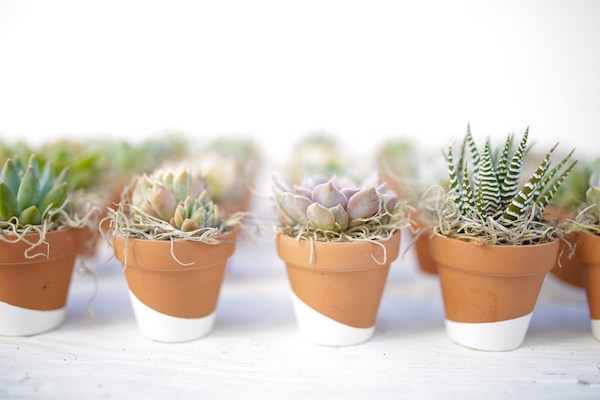 6. Potted Plants
These potted plant favors are show stoppers that can go along with many different wedding themes. The white dip bottom accent makes them extra special and a perfect home decor addition to your guests' home.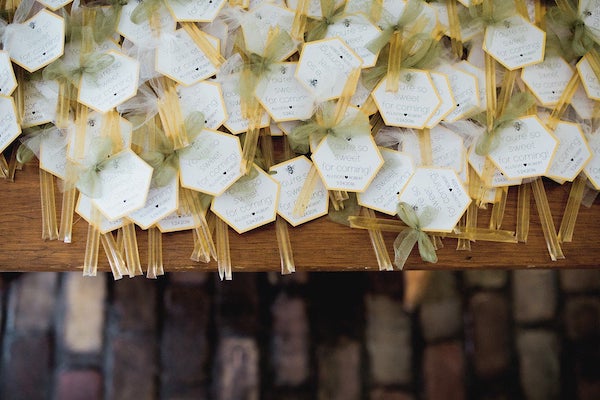 7. Honey Sticks
These sweet favors will have your guests buzzing! They are great to eat on their own or to mix into hot beverages! The custom tags and ribbon elevate this cost effective treat.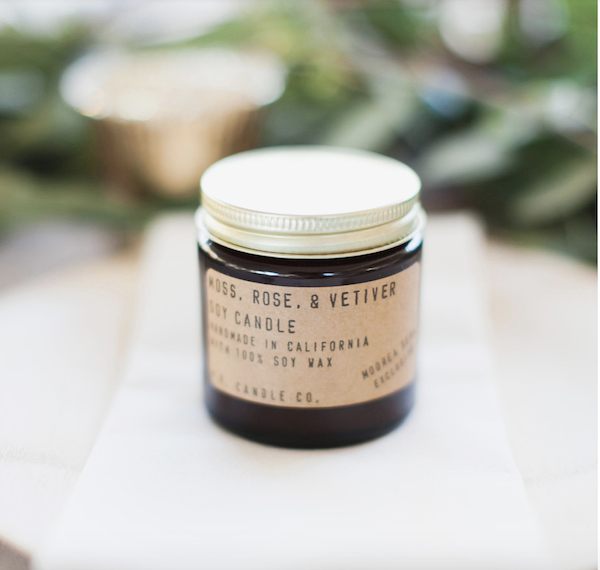 8. Candles
Candles are a super practical wedding favor and a creative outlet for the bride and groom. Create custom candles based on your favorite scents and let your label reflect that! Or choose a color that goes perfectly with your theme to tie everything together.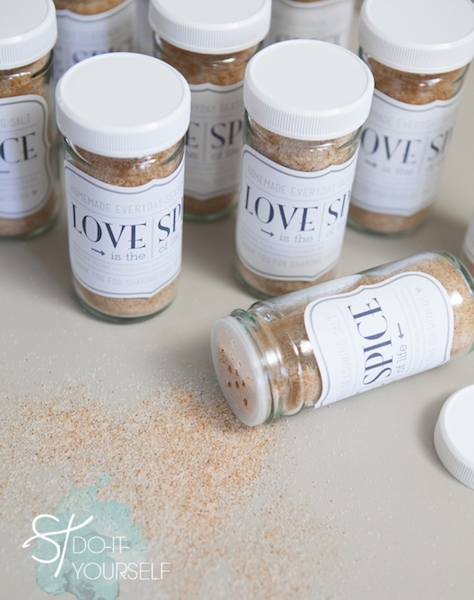 9. Custom Spice Blend
This custom spice blend recipe from Something Turquoise will add some flavor to your guest's cooking and will be easy on your wallet. Most people will take one of these favors per family, so you won't have to make one for each guest, another cost saver!
10. Iced Cookies
These elegant cookies are almost too gorgeous to eat! Their classic design will go with many different wedding themes and make for a beautiful favor table.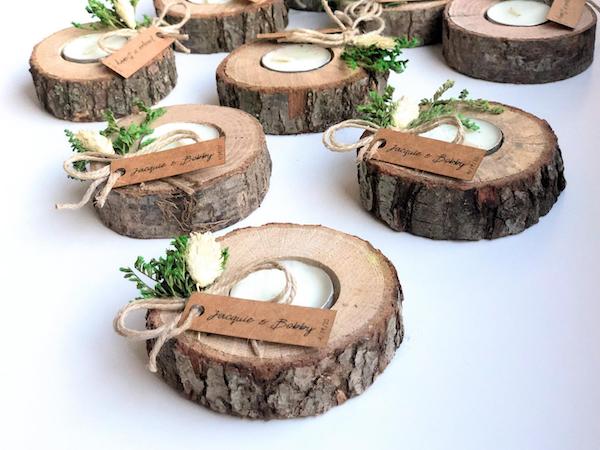 11. Tealight Holder
I love these multipurpose favors! They are escort cards, table decor, and a beautiful, useful favor to take home at the end of the night! The little piece of greenery added on top makes them simply elegant!
Something You Love
No matter what you choose to give for your wedding favors, try to make it a reflection of something that you and your partner love. If you need some great DIY tips for favors, check out our blog post on Best DIY Wedding Ideas.
Here's to wedding favors that can actually be used!