Calling all brides who love to hit the trail, get in an aquatic adventure, or can't get enough of the outdoors — these wedding gifts are a must for your registry!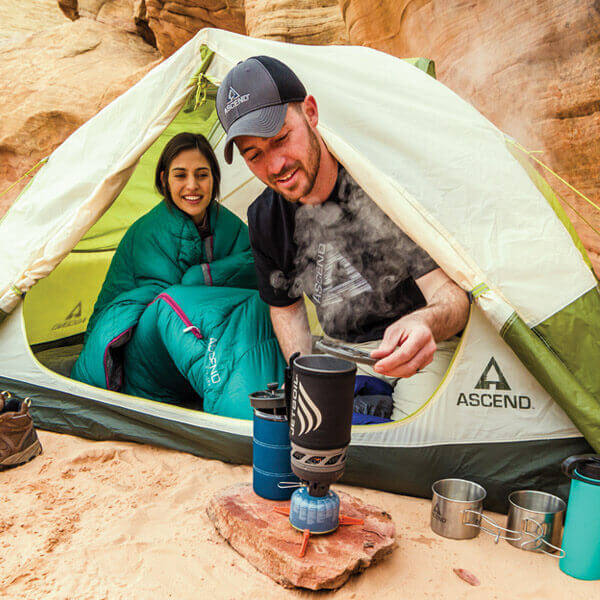 If you love the great outdoors, then you know how much your gear matters — even if you're on an easy out-and-back hike. From the right footwear to keeping hydrated, to bringing the right shelter, every element makes a difference in the experience.
For adventurous brides, your wedding is a great time to consider your lifestyle and add items to your registry that will make your adventures even better. And when it comes to supplying your outdoor adventures with the best equipment for the job, you can't go wrong with Bass Pro Shops and Cabela's. Both retailers make it super easy to add any products directly to your in-store registry, so keep reading and start registering!
Don't consider yourself an outdoorswoman? You might be surprised at what the right equipment can do — who knows, the items below just may awaken your inner wild child!
1. Binoculars
Sometimes, even the most impressive vantage point leaves you wanting more. Set your sights even further with a pair of military-grade binoculars with 7x magnification. These heavy-duty bad boys come with built-in autofocus and crisp, clear views so you won't miss a thing!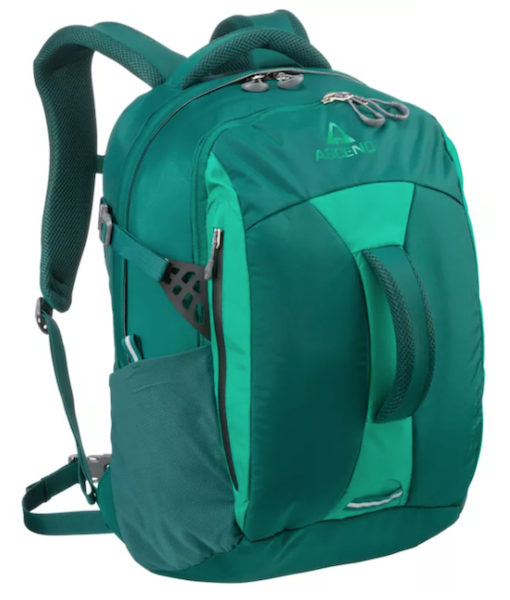 2. Backpack
Love to day hike or take quick out-and-back adventures? This lightweight backpack by Ascend is your perfect companion! Made from breathable fabric with ventilation channels, it won't weigh down your travels, and is made with functional construction including an adjustable waist strap, laptop sleeve, and a water-resistant front pouch.
3. Bear Keg
For those longer overnight adventures, you might want to consider investing in a bear keg to keep your food items safe from wildlife. In fact, most national parks require bear-resistant food containers. This model easily fits 6–8 days' worth of food and keeps you and your campsite protected from potential intruders so you can rest easy.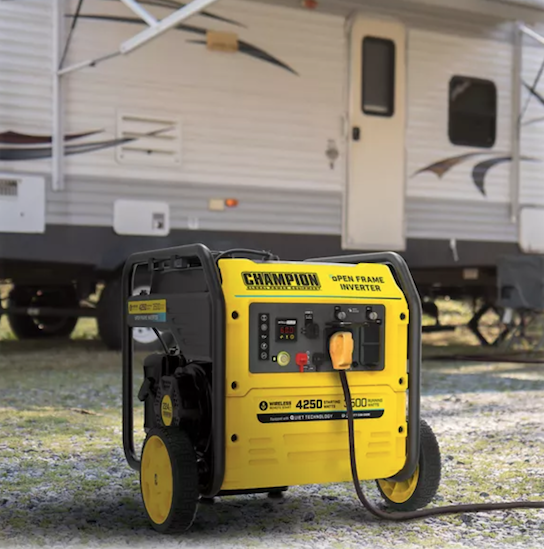 4. Portable Power Supply
Never be stranded without power again! Whether you need a compact power bank to keep your phone's battery running throughout a day-long adventure, you're using a solar panel to power outdoor lighting on a camping trip, or you're packing up a generator for a long-haul RV trip, Bass Pro shops has you covered with the perfect portable power source no matter the activity.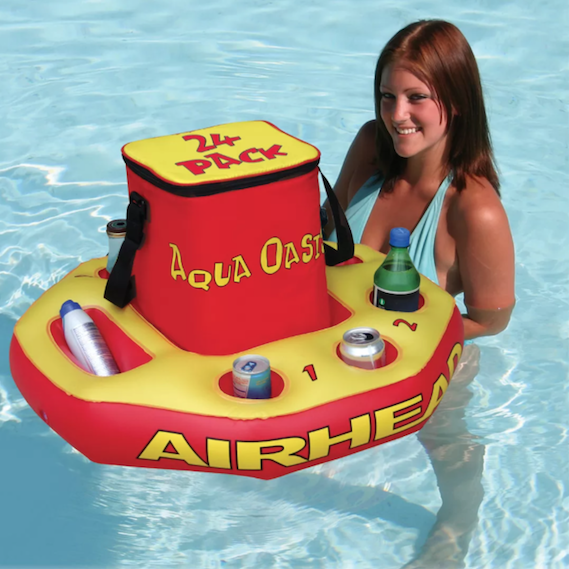 5. Aqua Oasis Floating Cooler
From the pool to the lake, or even down the river, it's always good to have your cold beverages within reach. This floating cooler by Airhead fits all your needs in one convenient spot, sporting a central cooler with a 24-can capacity surrounded by six cup holders. Cheers!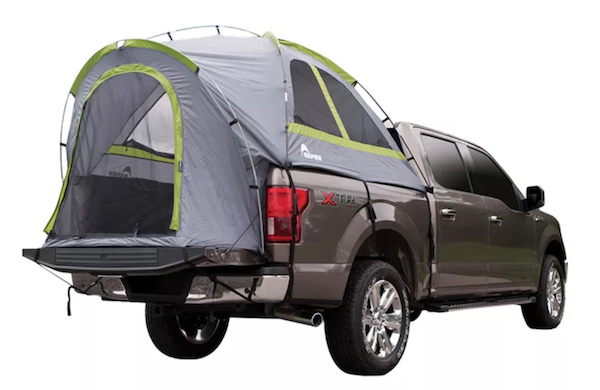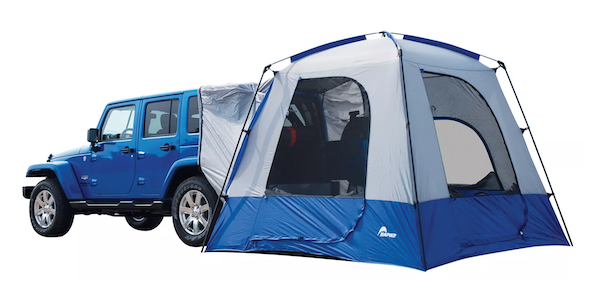 6. Truck Tent
Hitting the road for a camping trip? Level up your shelter game with a tent that attaches directly to your ride! Whether you drive a pickup or an SUV, Napier tents has you covered (literally!) with their high-quality, weather-ready options that expand your truck's space so you have plenty of room to sleep and stay organized.


7. CamelBak Drinkware
When it comes to staying hydrated on the go, you won't find a brand that's more reliable — and versatile — than CamelBak. If you don't have a reliable water bottle to take on your adventures, their classic carry cap bottle is a no-brainer. That being said, if you're looking to expand your collection of trail-friendly drinkware, consider adding their insulated wine bottle to your wedding registry!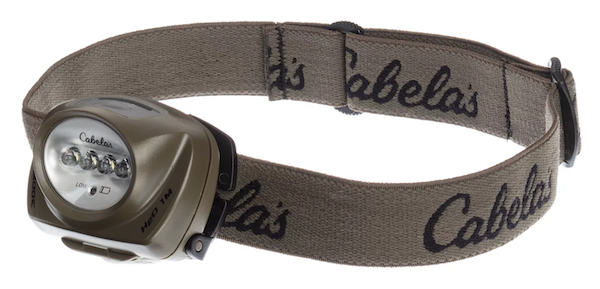 8. Headlamp
Seasoned adventurers know: anything can happen when you're in the wilderness. Even with a flashlight or lantern handy, there may come a day when you need a hands-free light source to get the job done. This weatherproof, waterproof headlamp covers all the bases and will produce light for over 105 hours so you're never left in the dark.
9. Portable Cooler
When you're hitting the trail or heading out for an overnight camping trip with friends, it's always good to have a portable cooler on hand to keep your food and drinks contained. For shorter distances, I love Coleman's tote-style soft-sided cooler that comes with plenty of room; but if you're looking for something that can go the extra mile, add ICEMULE's soft cooler with a convenient carrying strap.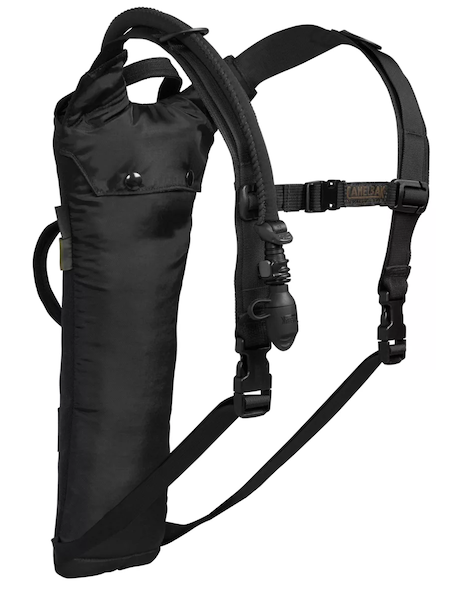 10. CamelBak Hydration Pack
Like I mentioned earlier, CamelBak is the queen of hydration. In fact, you may be familiar with their classic hydration packs — but have you ever considered owning one? This 2-liter capacity pack fills up easily and comes with straps that easily unclip for fast removal, and is BPA-, BPS-, and BPF-free.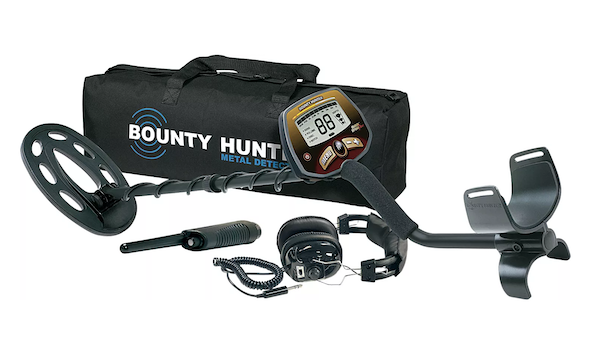 11. Metal Detector
There's more to find on the beach than seashells and shark teeth! If you're a treasure-seeking adventurer, level up your tool kit with a top-of-the-line metal detector that takes out all the guesswork. Equipped with a touchpad LCD screen and adjustable pole, you'll get super-accurate projections of what's under the surface. Who knows what you'll find?
12. First Aid Kit
Getting hurt in general is a bummer, but getting hurt in the great outdoors can turn into a true emergency if you're not prepared. Stay ahead of any accidents with a fully loaded first aid kit. This kit comes packed with tons of the most common medical equipment like gauze bandages, butterfly strips, alcoholic wipes, and more. Believe me, you won't regret adding this to your wedding registry.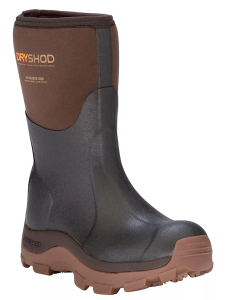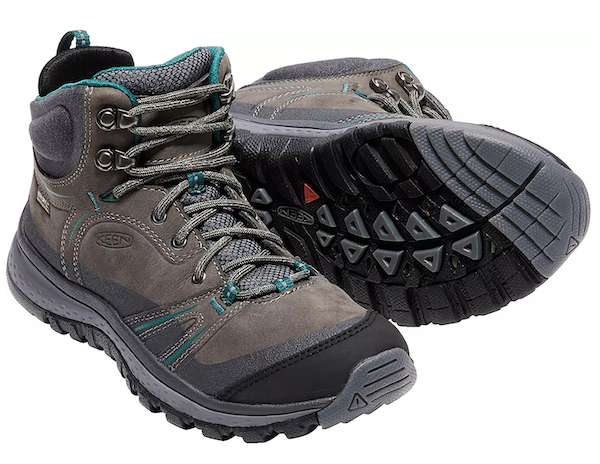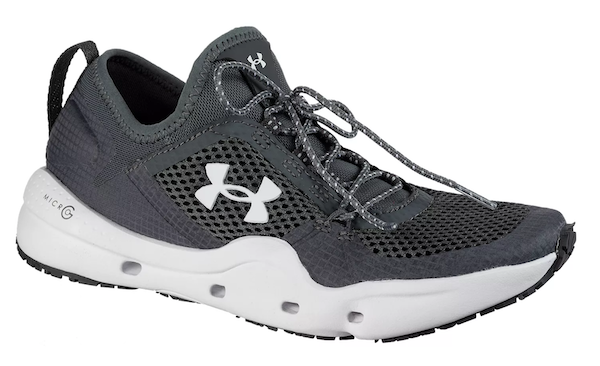 13. Outdoor Shoes
If you've ever gone hiking in basic tennis shoes, you know how important footwear is when you're spending time outdoors. Stay a step ahead with the right gear, whether that means adding a pair of Under Armour water shoes, KEEN hiking boots, or Dryshod rubber work boots to your wedding registry.
14. Waterskis
Make your boating days more exciting with a new set of waterskis! These best-selling skis are a great addition to your registry whether you're a seasoned skier or you're just starting out. You'll have no trouble getting into and out of the easily adjustable footing thanks to the pinch-slide functionality — what's not to love?
When you love spending time outdoors
When you love spending time outdoors, there's always new gear to add to your collection — and there's no better place to grab it than Cabela's and Bass Pro Shops. For even more wedding registry ideas from both retailers that will enhance your time out of the house, be sure to check out our blog featuring Gifts We Love for the Outdoor Enthusiast.