Growing up, my cousins and I used to watch our VHS of Father of the Bride at every sleepover, and it's remained a favorite for good reason. While a wedding is all about the bride and groom, the father of the bride gets a lot of time in the spotlight: dads get to escort their daughters down the aisle, give a speech at the reception, and twirl their girls around for the father-daughter dance.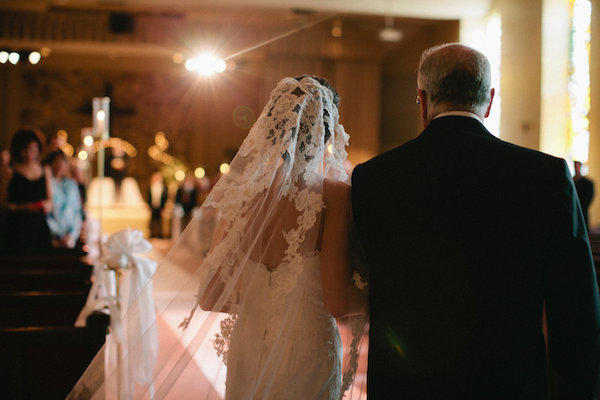 A dad's absence, whether it be from death, inability to travel, or a strained relationship, can be painful, and it can be difficult to imagine the day without him. That's why we've turned to our real brides! 
I hope their ideas comfort and inspire you, whether you're a bride grappling with your dad's absence or a family member or friend searching for ways to support the bride in your life. I think you'll find that there are many ways to make each moment of your wedding meaningful!
The Walk Down the Aisle
The practice of "giving away" the bride has become outdated, but it's still traditional for the father of the bride to accompany his daughter in her walk down the aisle. If your dad isn't here, you have lots of options in how you choose to get to your groom. 
The most common alternative is asking a close male relative, like a grandfather, uncle, or brother to escort you down the aisle. Meghan Markle even chose her future father-in-law, Prince Charles. 
But if you have multiple brothers or uncles, you can always divide your walk among them like this bride:
"A friend's dad had passed away so her brothers took it in turns walking her down the aisle" -Emma K. 
Your escort doesn't have to be a male, either. Mom is a great choice!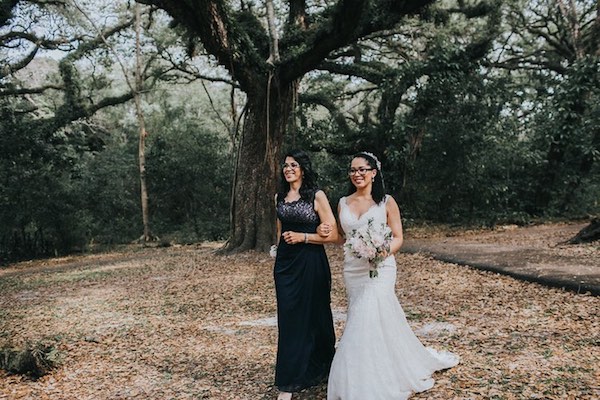 "My mom walked with me down the aisle because she's my parents!" – Camile L.
Or try a combination of close family members:
"My mom and brother walked me down together" -Ashley P. 
If coming up with an alternative just doesn't feel right to you, you're not alone. My close friend and seasoned wedding photographer Lauren shares: 
"All of my brides who don't have dads have walked solo. I've never seen them have a stand-in which I've always found super interesting! A few of them have confided in me about it and they've said that it would be too painful to have a stand-in/no one could take his place in the case of a passing." -Lauren M. of Lauren Louise Collective
Here's a very unique and meaningful way one of my friends made her walk down the aisle. Her description and photo moved me to tears!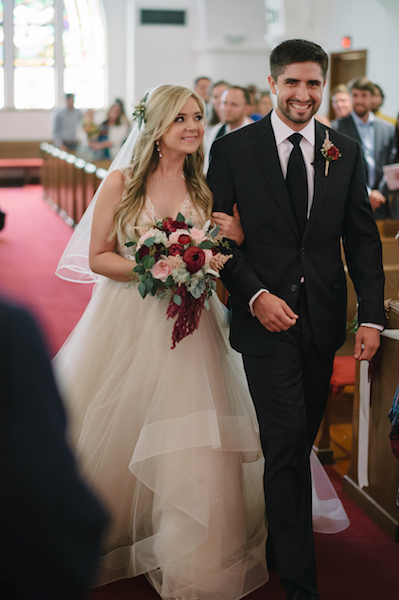 "Since I didn't have my dad walk me down the aisle, the coordinator at the church suggested I have David come get me at the start of the aisle and walk me down, and it was the best moment of our wedding!!! Everyone talked about how special and emotional it was. She cited how in Jewish tradition, the groom came for his bride and how this was a picture of that. I just loved her explanation and the experience. It was beautiful." -Rachel B. 
The Dance
It's always an option to skip this portion of the reception (many couples are shortening it or doing away with it altogether in the interest of time), but if you want to go ahead, it makes sense to do the traditional father-daughter dance with whoever walked you down the aisle:
"Danced with my mom!" -Ashley P.
"I danced with my big brother!" -Jess W.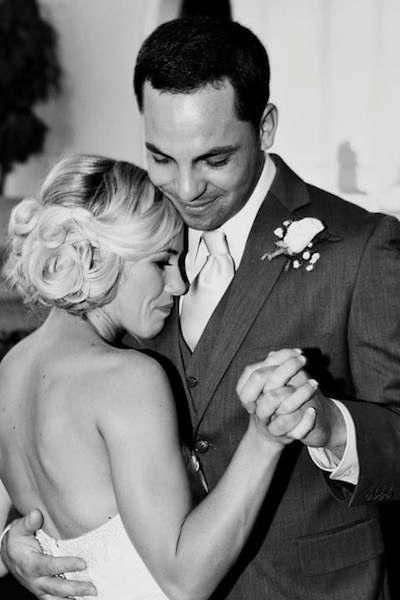 Another option is to "share" the dance with meaningful members of your family.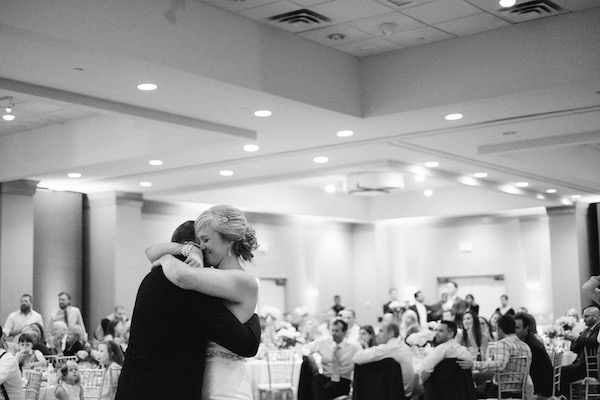 "My friend's dad had died a few years before she got married. So, her uncles (her dad's brothers) surprised her with a "father daughter dance" and danced with her one-by-one, cutting in after each other. The whole room was in tears. So precious." -Sarah F.
If you're reading this as a friend or family member of the bride, remember to run any surprise ideas by the groom or maid of honor before proceeding!
"At a friend's wedding, she danced with different men who were there for her after her dad's passing. The last man was her father-in-law, who then passed her back to her groom!" -Jess G. 
I love how this dance ended with the father-in-law and groom! I had the honor of attending this wedding and it was extremely moving.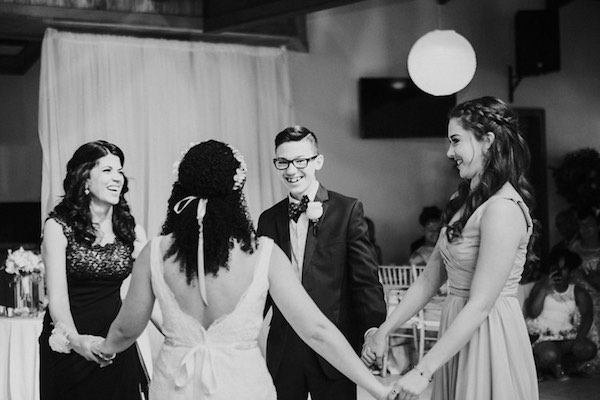 I also love the idea of pulling in multiple siblings: 
"I started dancing with my mom and then we invited my brother and sister to join us." -Camile L. 
More Meaningful Ideas
Your wedding day is one of the most meaningful days of your life, and there's no getting around the fact that it's difficult to celebrate without the loved ones who can't be there. Hopefully, the advice of our real brides has helped you find ways to handle the absence of your dad in a way that feels right for you. For more ideas on how to honor family members who have passed away, check out this blog post! 
Have a Question for our Real Brides?
Let me know what topic you'd like us to tackle next! And if you're interested in learning more about etiquette, gift giving, and celebrating in style, be sure to subscribe to the RegistryFinder GiveIt blog for weekly posts on wedding etiquette, bridal showers, wedding trends, and of course, wedding registry guidelines and tips! And as always, be sure to refer your guests to RegistryFinder.com, where they can conveniently locate all of your registries in one place!