While the idea of hosting a wedding shower over the holidays might sound frightful, I'm here to tell you that the idea is actually delightful! Last week, I attended a winter wedding shower, and I have to admit, I wondered why the hostess would add "wedding shower" to all of the hustle and bustle of the holidays.
But as I sat at the shower, listening to Christmas music and sipping hot chocolate, I started to think, "This hostess is on to something." Planning a wedding shower during the holidays may seem hectic, but I think it's totally worth it for at least four reasons: (and take a peek at the décor and ideas I saw last week at the shower I attended!)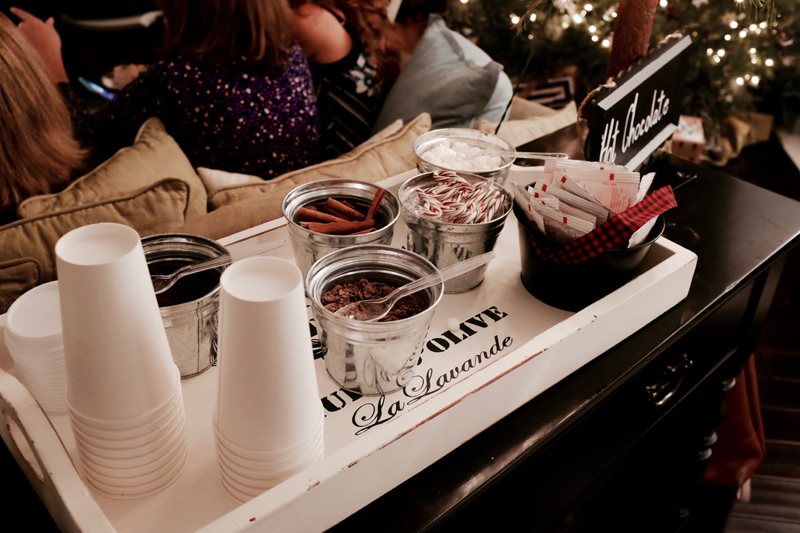 Ready-Made Theme: Planning a shower during the holidays means you don't have to look far to come up with a theme: instead of endlessly browsing Pinterest for a color scheme, flowers, and creative décor ideas, you can look to the season for all of your inspiration! Think pinecones, berries, evergreens, hot chocolate, snowflakes, etc.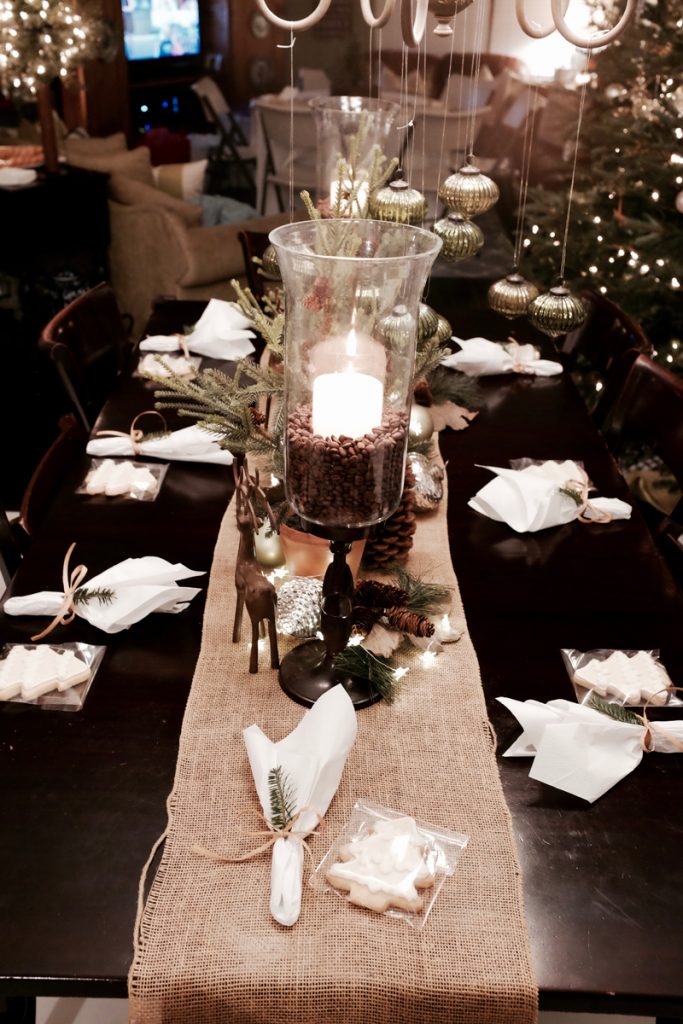 Enjoy your Décor Beyond the Shower: Usually, hostesses spend days planning the perfect shower and hours setting it all up, only to clean it up and pack it all away after a few short hours. Not so with a winter wedding shower! Because your shower décor will naturally overlap with your holiday décor, you can enjoy your centerpieces for weeks before and after the shower!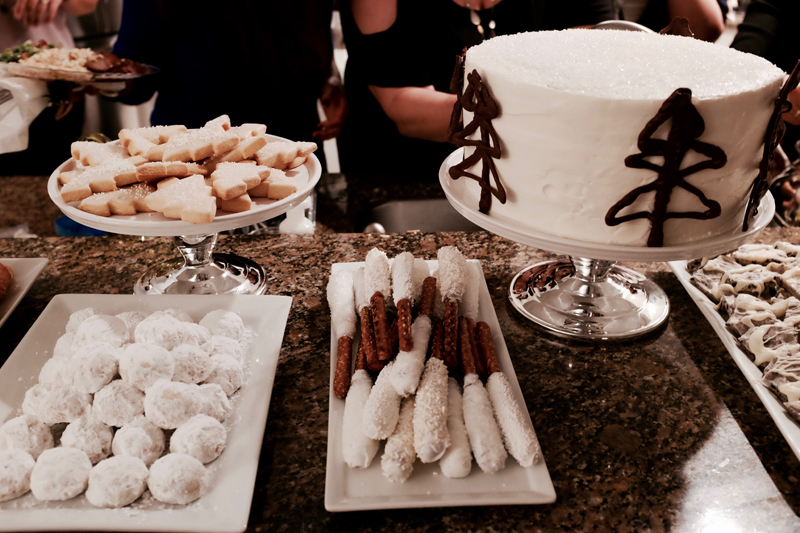 Holiday Sales: The winter months are filled with sweet deals, and your guests will thank you! Score gifts from the bridal registry at a discount during Black Friday and Holiday Sales—a huge advantage for stores that don't normally offer sale prices at other months in the year.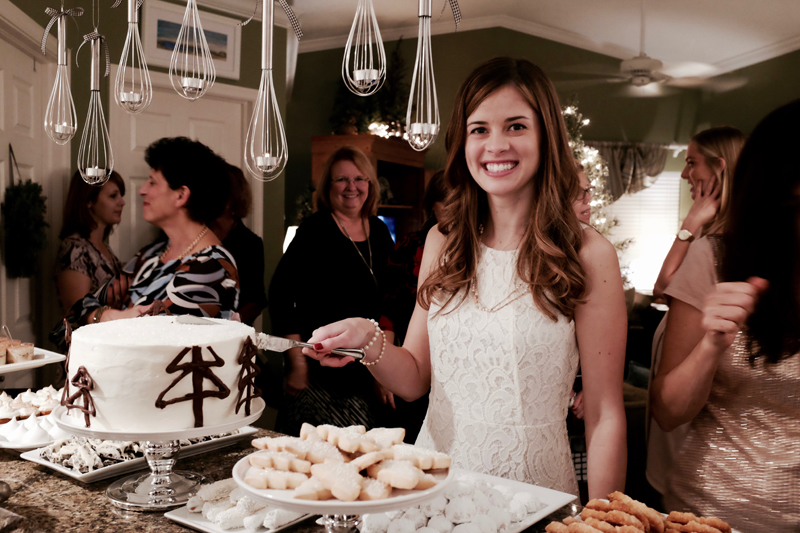 Out-of-Town Guests: Winter is the perfect time for a wedding shower for a bride who's moved away from her hometown and will return for the holidays, or who has many family members and friends who would need to travel "home" for her shower. When I was away at college, I attended many bridal showers held during our winter break for this very reason!
So what do you think? Did I convince you that hosting a winter wedding is a holly jolly idea? Or do you think it's too much over the holidays? Let us know in your comments below!
Huge thanks to the bride, Kimberly Higgins, and the hostess of this shower, Kathy Scharmann, for opening her home and allowing me to showcase her talents! Did you spy Kathy's gorgeous Christmas tree cookies on display? Interested in ordering custom cookies of your own? Contact Kathy at (561) 302-7026 for more info on her custom cookie creations!