I often get questions about etiquette for second or subsequent marriages. Today's reader is concerned about the size of her family member's second wedding.
Dear Cheryl,

My nephew is divorced and is now engaged to a young woman that has never been married. His fiancée obviously wants a big wedding…

Do you have something written on this that I could read?

Need your help please!

Tammy
---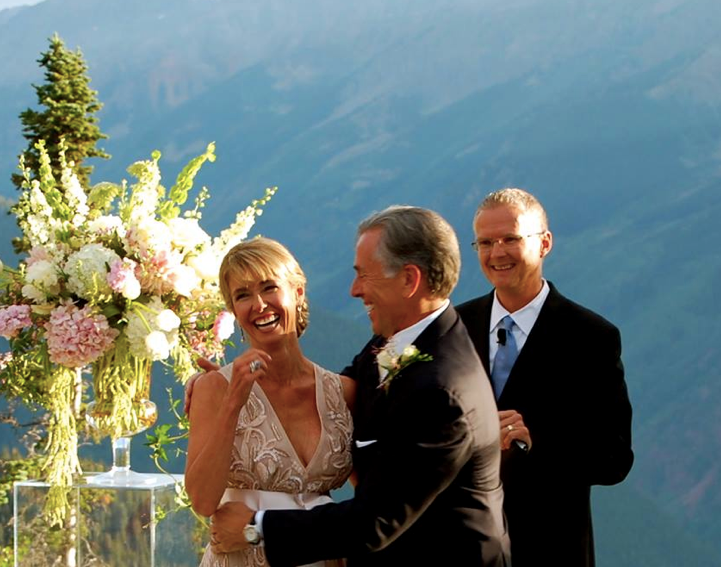 ---
Hi Tammy,
From your email, it seems you're concerned about the overall etiquette of a second marriage and wedding for your nephew – or as we like to call them, "encore weddings."
Let me set your mind at ease. With a few minor exceptions, etiquette for a first and subsequent wedding are pretty much the same. From an etiquette point of view, it's OK if your nephew's fiancee wants a big wedding.
The times, they are a-changing. (lyrics from Bob Dylan)
Years ago, it was considered proper decorum for a second wedding to be small and conducted without much fanfare. But with so many marriages today being encore weddings for at least one of the parties involved, the "rules" have loosened.
Here are a few articles I've written that directly address "Encore Wedding" issues:
Additionally, unless you are financing the event, you don't really have a say in the size or scope of the wedding. If you are contributing, you can certainly voice your concerns, but be careful not to offend the bride-to-be.
---
If you have questions or comments about this post or gift giving, bridal shower, baby shower, or wedding etiquette, please comment below or email [email protected].
Questions in this column are received from readers. They may be edited for spelling, length, and grammar or to remove sensitive information. However, we are careful not to alter the intent or content of the question.
Cheryl Seidel is an etiquette writer and the founder of RegistryFinder.com. This intuitive search engine helps gift givers quickly and easily find online registries for weddings, baby showers, graduations, and more.